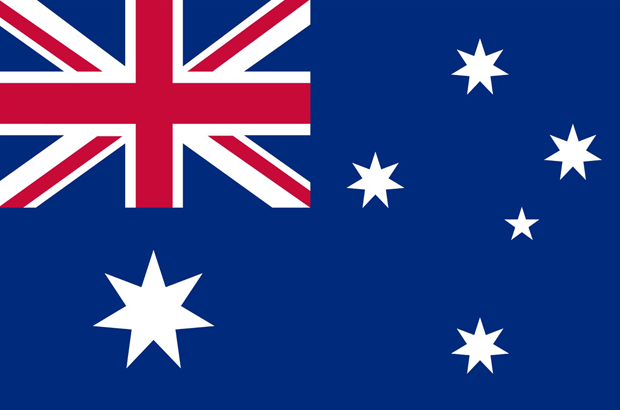 Phaidon's focus on Australia
This month we're looking at all the things going on in art, architecture, photography and design down under
With the final touches being put to an AUS$53 million restoration and refurbishment of Sydney's Museum of Contemporary Art, we thought it would be a timely moment to take a look at what's going on in art, architecture, photography and design in the Southern Hemisphere right now. So for the whole of this month, in addition to our regular global coverage of the creative arts scenes, we'll be bringing you what we think are the most interesting things coming out of Australian neighbourhoods at the moment.
In the coming days we'll be bringing you interviews with Sam Marshall, the architect responsible for the MCA refurb and the director of the museum too. We'll be talking to the people behind Sydney's White Rabbit Gallery – the place for Chinese art at the moment - and among other stories, we'll be telling you about Emergent Urbanism – whereby previously decaying cities such as Newcastle in New South Wales are turning into thriving artistic centres.
We'll be letting you know how Melbourne is using architecture and design to reinvigorate the central business district, making it a thriving place for tiny bars and experimental boutiques and how the State government there has plans to consolidate the art institutions. Meanwhile, there's the incredible transformation of Hobart with David Walsh's Museum Of Old And New Art leading the way.
We'll be chatting to artists Ben Quilty, Glenn Sorensen, David Noonan, Renee So and Stephen Bush and telling you about the hotel that's actually urging its patrons to have a go at stealing a Banksy. There will, of course, also be a good look at the upcoming Sydney Biennial with one of the curators talking us through the key things going on; a fascinating piece on the architecture of the Mad Max Thunderdome by former Hayward curator Tom Morton, a look at the work of astronomical photographer David Malin and news of an exciting tie up between Kaldor Public Art Projects and sculptor and photographer Thomas Demand. We're almost exhausted just thinking about it – and that's before the jet lag sets in.
Sadly, the list is not quite endless so we're also interested in hearing about what's going on in our Australian readers' neighbourhoods. Use the comments box below to let us know what you've seen or what you think we should be focussing our attention on. Look out for the first in our Australia series, an interview with Sydney-born artist Glenn Sorensen later tonight (or today if your reading this down under).
Sign up to the Phaidon newsletter to get future updates.