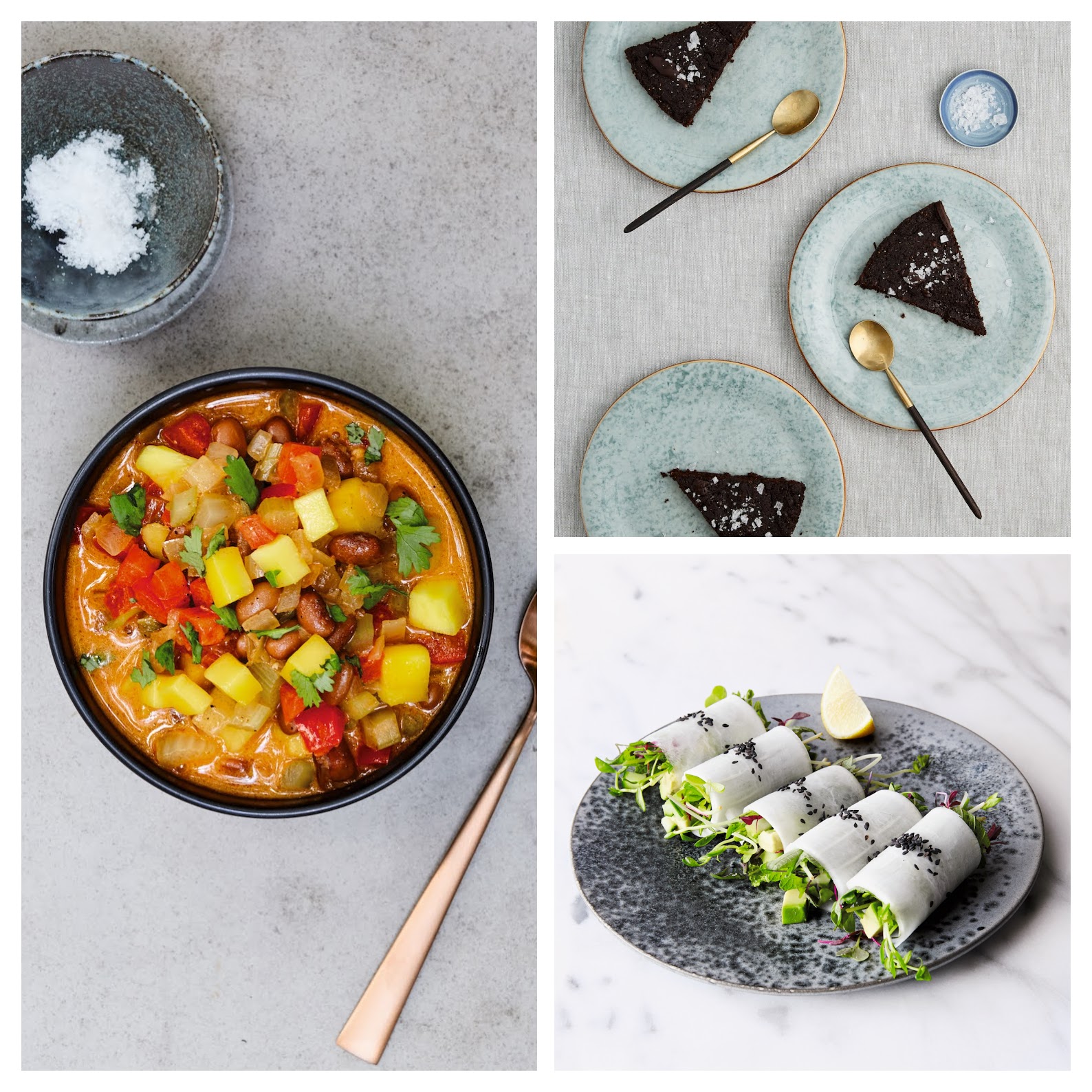 Tasty dishes to help you through Veganuary
Signed up to a meat-free start to 2021? Then it's time to tuck into Vegan: The Cookbook - here's a taster to get you started
Does the beginning of 2021 signal a move away from meat eating for you? Plenty of us are seeing in the New Year by taking a break from animal-based food products; the non-profit organisation, Veganuary reports a record 500,000 sign-ups to its month-long challenge to adhere to a vegan diet throughout this month.
If you've taken the pledge, or are thinking about changing the way you eat, then you might want to invest in a copy of Vegan: The Cookbook, our comprehensive, plant-based cookery reference guide.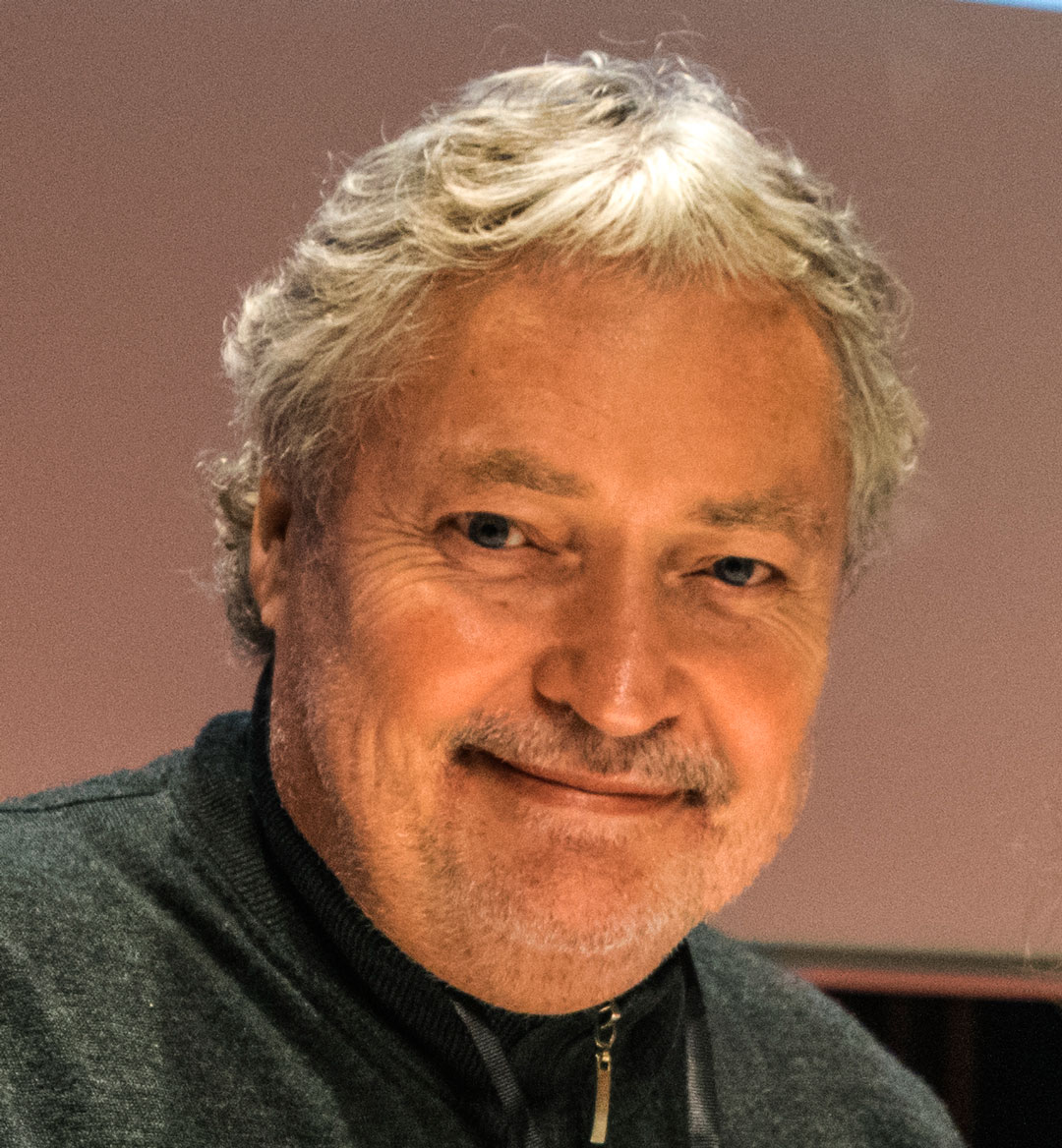 Written by the acclaimed French-born, LA-based, chef and restaurateur, Jean-Christian Jury, Vegan: The Cookbook can take you from soup to nuts, via 500 different recipes. There are show-stopping celebrity-chef inclusions, simple, hearty dishes, and light bites. If you're looking for a little meat-free inspiration this month, why not try these dishes?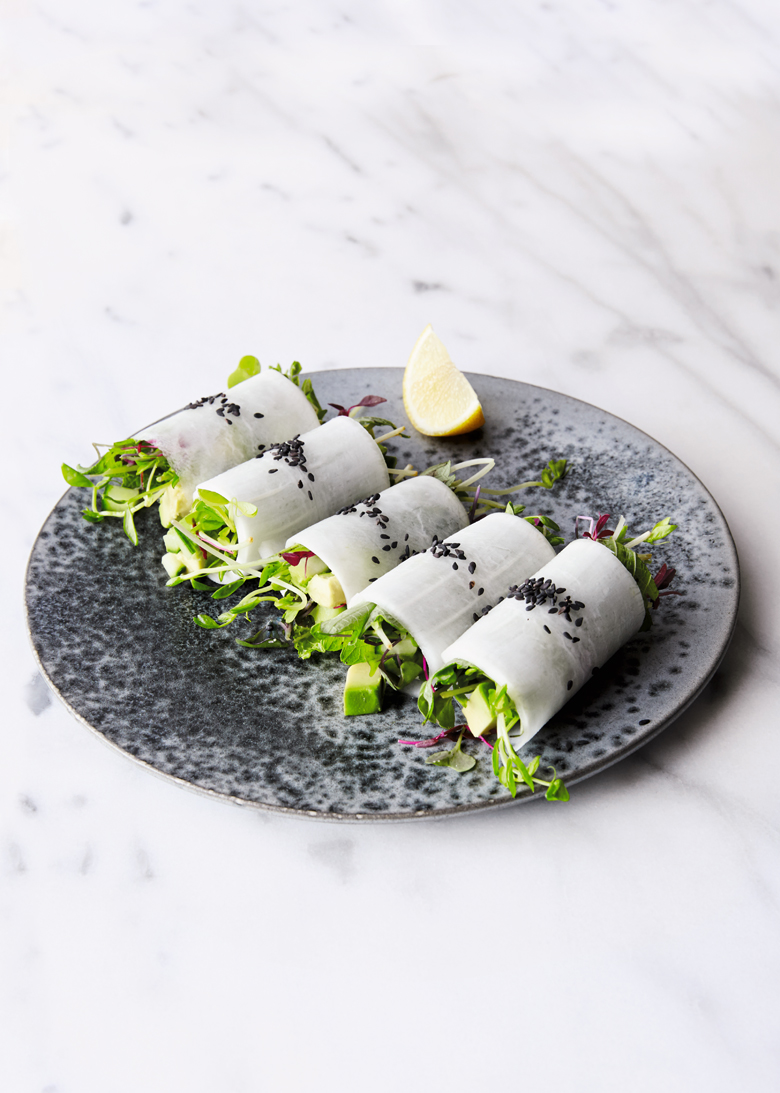 Daikon rolls with avocado and micro greens 1 tablespoon tamari or soy sauce; 1 tablespoon rice vinegar; 1 tablespoon grated galangal; juice of 1 lemon; 1 large daikon radish, sliced thinly into12 long strips; 12 shiso leaves; 1 ripe avocado, finely diced; 1 cucumber, finely diced; 1 tablespoon snow pea shoots, minced; 1 tablespoon chopped mint leaves; 1 tablespoon radish sprouts; 2 tablespoons yuzu juice; black sesame seeds, to garnish.
In a bowl, whisk together the tamari, rice vinegar, galangal, and lemon juice and set aside. Lay out the daikon sheets on a tray or work surface. Place 1 shiso leaf on each daikon sheet. Mix the avocado, cucumber, snow pea shoots, and mint together in a bowl. Stir in the lemon dressing. Divide the mixture equally among the daikon sheets, positioning the mixture at one end of each length. Roll up each daikon sheet tightly, pushing the roll away from you. Transfer the rolls to a serving plate, garnish with the sprouts, and use a tablespoon to sprinkle the yuzu juice over the top.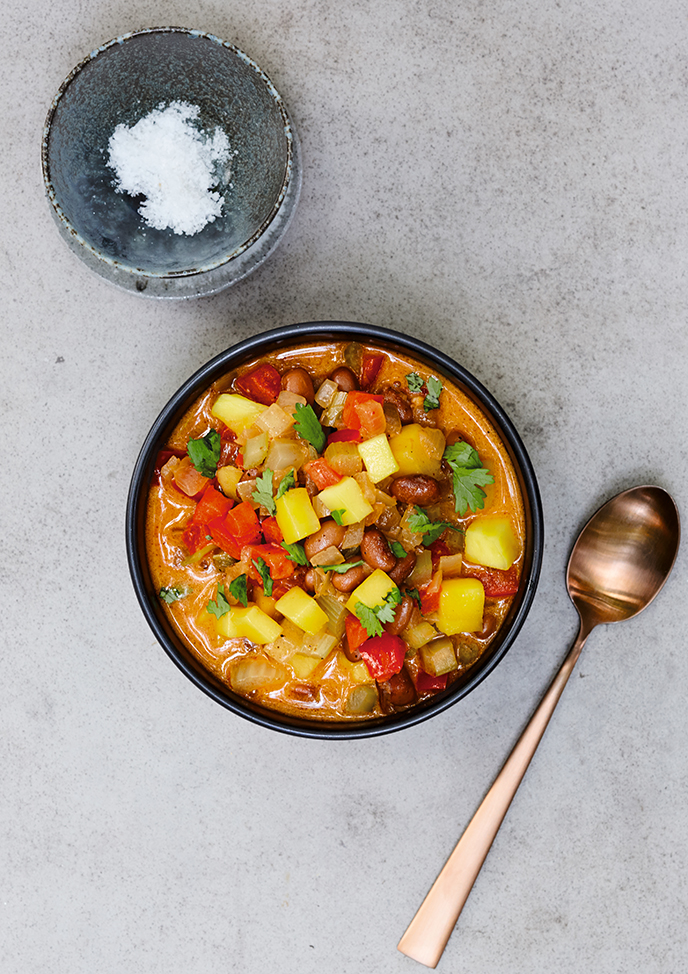 Caribbean jerk chili 2 tablespoons olive oil; 3 cloves garlic, finely chopped; 2 celery stalks, diced; 1 onion, diced; 1 red bell pepper, diced; 2 teaspoons Jamaican jerk seasoning or chili sauce; 1 cup (240 ml/8 fl oz) coconut milk; 3 tablespoons tomato purée (passata);1 cup (240 g) canned red or kidney beans,drained; 2 tablespoons fresh lime juice; 1 mango, diced; ½ cup (30 g) chopped cilantro (coriander); cooked basmati rice, to serve.
Heat the olive oil in a large saucepan over medium heat. Add the garlic,celery, onion, and bell pepper and sauté for 5–6 minutes, until the onion is translucent. Add the jerk seasoning or chili sauce and cook for 2–3 minutes. Stir in the coconut milk, tomato purée, beans, and fresh lime juice and season to taste with salt and freshly ground black pepper, if needed. Cover the saucepan with a lid, reduce the heat to low, and simmer for 20 minutes, stirring occasionally.Stir in half of the mango and half of the cilantro, then cover the saucepan and simmer for another 10 minutes. Serve the chili over rice, garnished with the remaining mango and cilantro (coriander).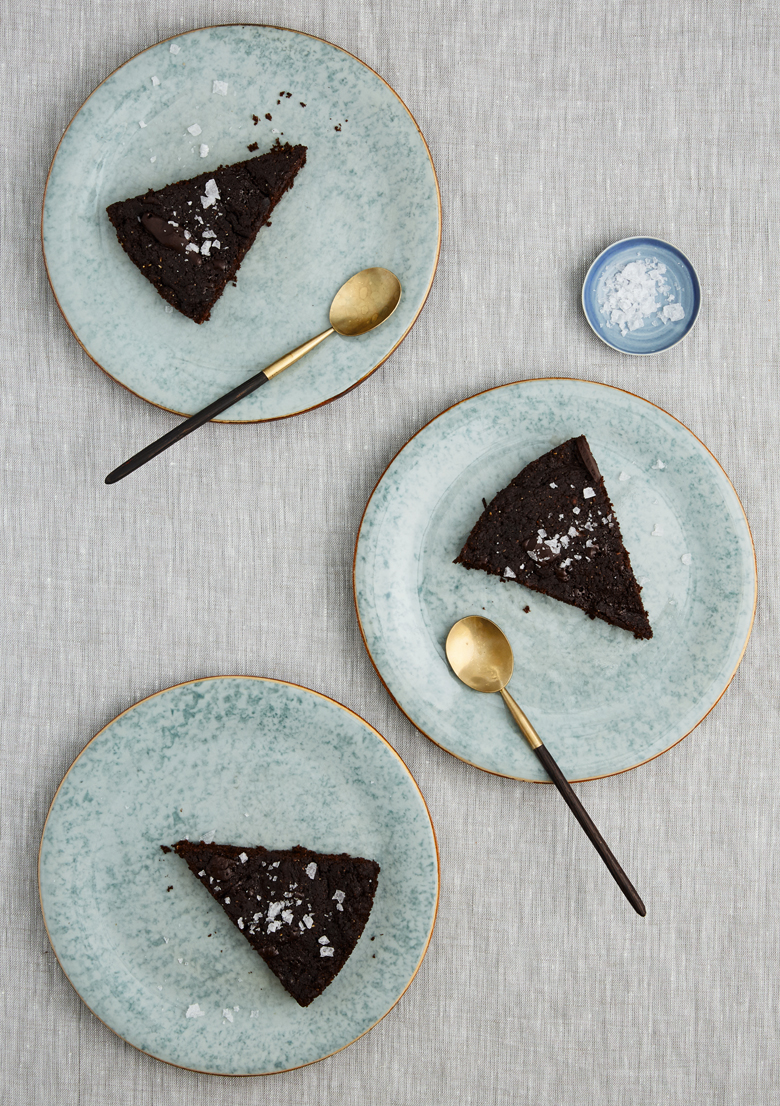 Salty caramel cake . Vegetable margarine, for greasing; ½ cup (65 g) plus 1 tablespoon whole-wheat (wholemeal) flour; 6 tablespoons unsweetened cocoa powder; 2 teaspoons baking powder; 3 tablespoons vegetable oil; 3 tablespoons maple syrup; 1 tablespoon vanilla sugar; 6 tablespoons almond butter; ¼ teaspoon salt; 1 cup (240 ml/8 fl oz) almond milk; 3 tablespoons dark chocolate chips.
Preheat the oven to 350°F/180°C/Gas Mark 4. Grease a 9-inch (23 cm) round cake pan with vegetable margarine. Mix the flour, cocoa powder, and baking powder in a bowl. Set aside.To make the caramel, combine the oil, maple syrup, vanilla extract, almond butter, and salt in a saucepan. Heat over medium heat, stirring constantly, for 6–7 minutes, until the caramel is bubbling and smooth.Set aside for 10 minutes.Mix half the almond butter mixture with the flour mixture. Add the almond milk and chocolate and stir to combine. Pour the batter into the prepared cake pan. Drizzle the remaining almond butter mixture over the top. Bake for about 25 minutes or until a skewer inserted in the center of the cake comes out clean. Set aside to cool on a wire rack for15 minutes before serving.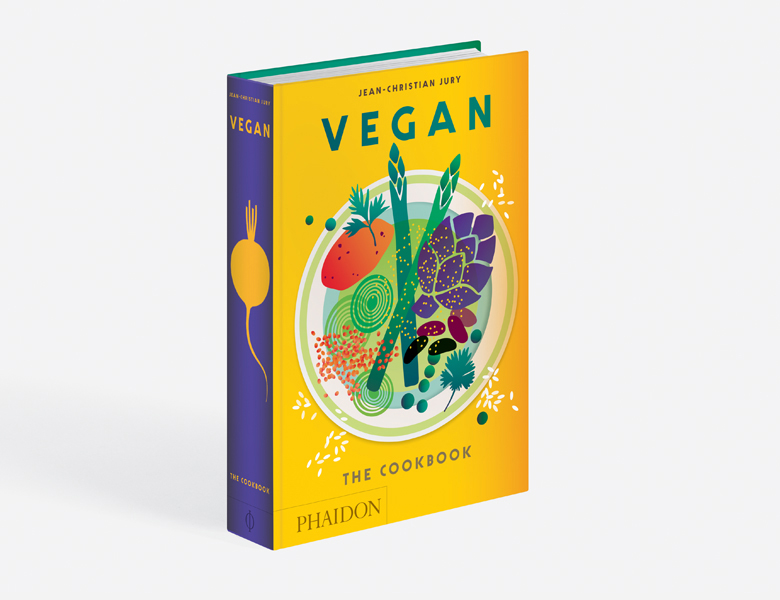 For many more dishes to see you through Veganuary and far beyond, order a copy of Vegan: The Cookbook here.