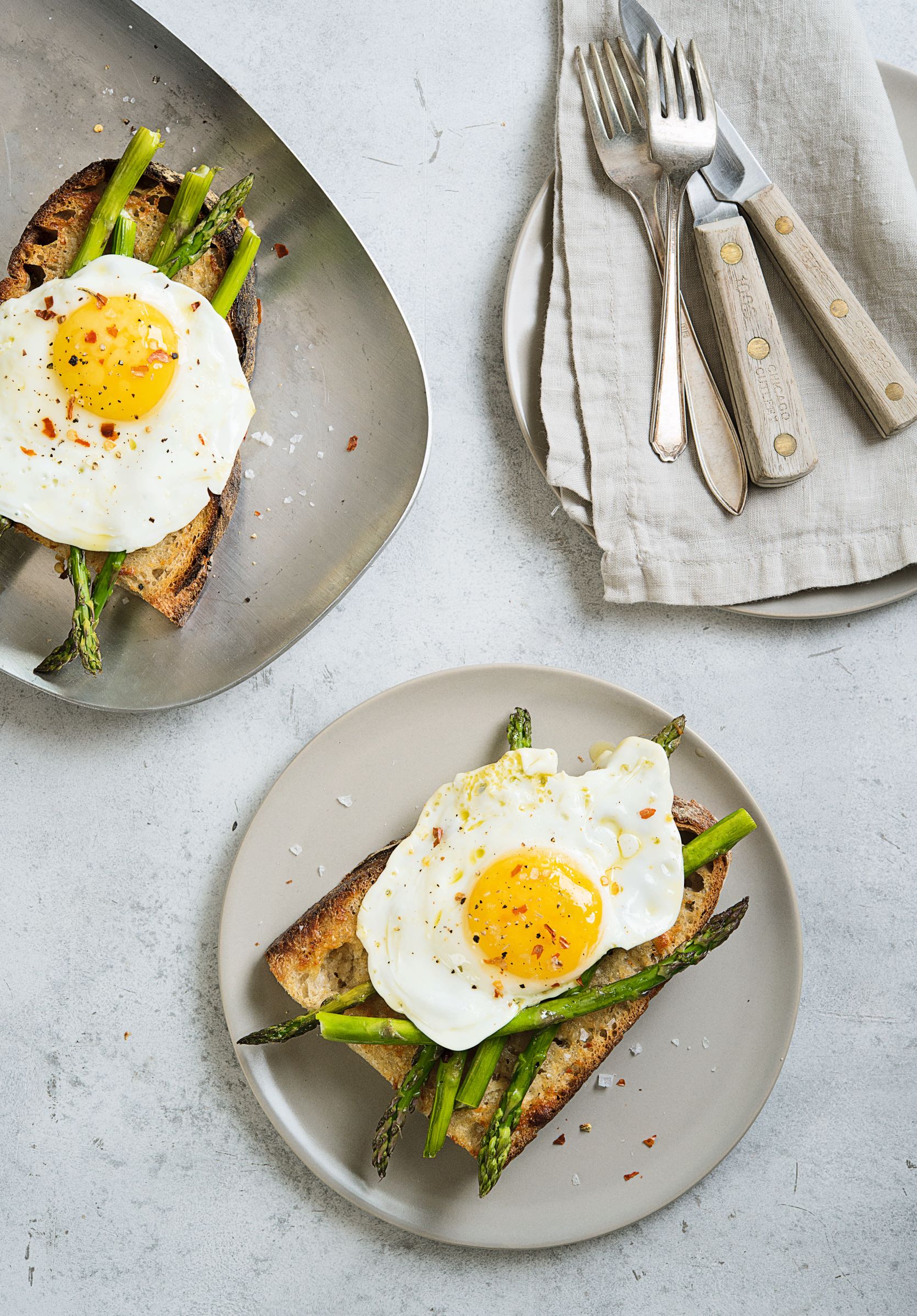 The Phaidon Nutri Blast – Parm Butter, Fried Egg and Asparagus Toast
Start your day by spoiling yourself with this nutritious, fancy looking, but easy to make, meal from our book Toast
What's on the menu for you today? Like all of us, you're probably trying to keep both spirits and immune system up, which is why we're excerpting a series of easy, tasty, nutritious recipes from some of our best cookbooks.
This pretty easy, though fairly fancy looking breakfast option comes from author and recipe developer Raquel Pelzel and her book, Toast. She says the addition of Parmigiano-Reggiano cheese to the butter "ups the ante of this breakfast toast," adding, it could double as "breakfast-for-dinner" too. We like the sound of that.
Here's what you need for the parm butter: 3 tablespoons (45 g) of unsalted butter, softened; ¼ cup (60 g) of finely grated Parmigiano-Reggiano cheese; ¾ teaspoon of garlic powder; ¼ teaspoon of kosher (coarse) salt. Here's what you need for the rest: 12 asparagus spears, tough ends snapped off, spears halved on an angle; a tablespoon extra-virgin olive oil; kosher salt; freshly ground black pepper; four ¾-inch (2 cm) thick slices rustic Italian bread; a tablespoon (15 g) of unsalted butter; four eggs; red pepper flakes; flaky salt.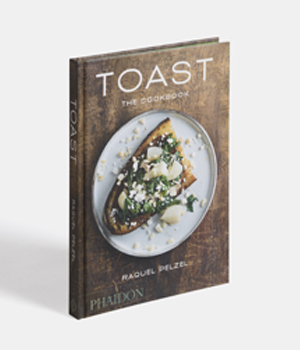 First make the parm butter: In a small bowl, stir together the butter, Parmigiano-Reggiano, garlic powder, and salt until it forms a paste. Then, go on to the toast: Position an oven rack in the top third of the oven and preheat the broiler (grill) to high. Line a rimmed baking sheet with foil. Arrange the asparagus on the baking sheet, drizzle with the oil, and sprinkle with salt and pepper. Shake the pan to season the asparagus on all sides, then broil until tender, shaking the pan midway through broiling, 6–8 minutes total. Spread each bread slice with the parm butter. Toast the bread. Top each toast with asparagus.
In a large nonstick skillet (frying pan), melt the butter over medium-high heat. Fry the eggs in the butter until the whites are set and the yolks are still soft, 3–4 minutes. Set each fried egg over the asparagus. Sprinkle with red pepper flakes, a few pinches of flaky salt, and a few grinds of black pepper.
For more recipes such as this order a copy of Toast here; this fun, simple book features 50 seasonal recipes that reimagine the "bread and butter" of cuisine with simple ingredients in surprising ways.