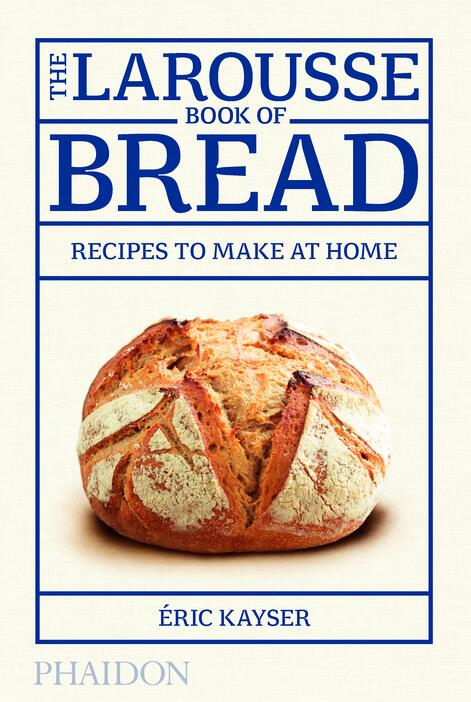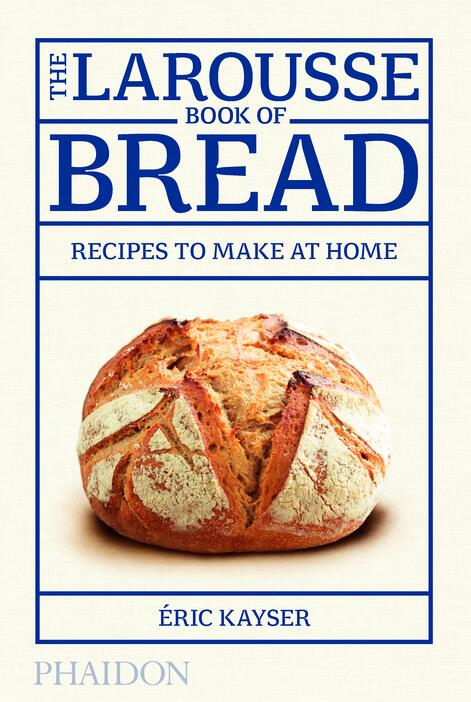 The Larousse Book of Bread: Recipes to Make at Home
Step-by-step home baking recipes from France's foremost culinary resource, Larousse, and Parisian master baker Eric Kayser.
The Larousse Book of Bread features more than 80 home baking recipes for breads and pastries from two of France's most trusted authorities. From traditional Boule and Cob and specialty Ryes and Multigrains, to gluten-free Organic Sour Doughs and Spelts and sweet Brioches, Kayser's easy-to-follow recipes feature detailed instructions and step-by-step photography. No matter if you are creating quick and simple Farmhouse Breads or gourmet treats like Croissants and Viennese Chocolate Bread, with it's unique structure and a comprehensive guide to techniques, ingredients and equipment, The Larousse Book of Bread is the ideal baking resource for both home cooks and professionals.
Specifications:
Format: Hardback
Size: 270 × 180 mm (10 5/8 × 7 1/8 in)
Pages: 320 pp
Illustrations: 500 illustrations
ISBN: 9780714868875
Hailed as one of France's best bakers, Éric Kayser (b.1964) comes from a long line of French bakers and has more than 80 eponymous bakeries worldwide with 20 in Paris, three in New York City (Maison Kayser) and others in Greece, Portugal, Russia, Japan, Ukraine, Morocco, Senegal, South Korea, Lebanon, the UAE, Singapore, Hong Kong and Taiwan.
"French baker, Eric Kayser, owner of the international string of Maison Kayser boulangeries, considers it his life's mission to bake good bread."—Saveur
"Eric Kayser is an excellent teacher and this book will help novices and those who have already caught the bread-making bug, continue their education."—SuperChef.com
"With Kayser's step by step photos as your guide, dreams of living in a French bakery can feel like reality."—Entertainment Weekly
"For years, I've been buying Eric Kayser's baguette to enjoy at home in Paris. Now, thanks to his brilliant recipe, I'm making it chez moi in New York. Merci Master Baker Kayser."—Dorie Greenspan, author of Baking Chez Moi
"[Maison Kayser's] baguette is beautiful and deeply flavored."—The New York Times
"The sourdough bread is out of this world. An excellent bakery needs 'excellent products... Produced by selecting the best ingredients, which are transformed by bakers and pastry chefs who have a strong know-how', [says] Kayser, and we think Maison Kayser certainly meets the standards."—The Daily Meal
"Warning: this gorgeous and informative book will make you want to bake."—Portland Book Review
"Parisian master baker Eric Kayser demystifies the process with his collection, making it possible for you to bake your own fragrant, fresh loaves at home."—RetailMeNot.com
"...Kayser has made bread baking accessible by detailing its fundamentals and giving clear recipes for traditional and modern tastes (as well as varying skills levels)... Recommended for home bakers worldwide, particularly visual learners or those interested in natural leavening."—Library Journal
"Kayser is celebrated as one of France's best bakers and fittingly so."—Relish.com
If heaven were a boulangerie, it would look like Maison Kayser."—
Food52
For those who take their bread baking seriously... More than 80 fabulous recipes."—
Cookbook Digest