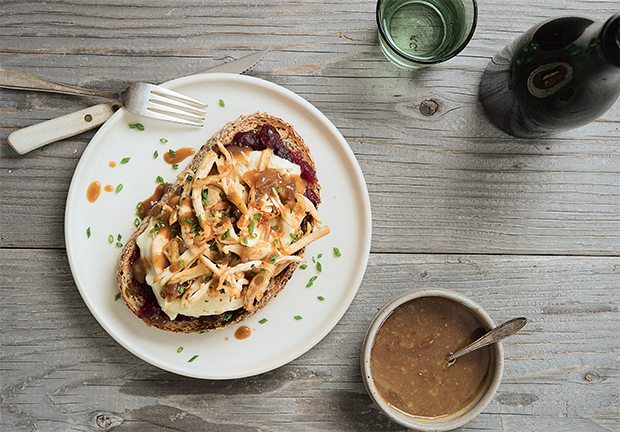 How to put Thanksgiving on toast
Our new book Toast outlines a great way to cook and serve leftovers from America's most important meal
Toast might sound like a quick and convenient culinary proposition, unsuited to the most important meal of the year. However, skilled cooks can fit the most exquisite dishes on to a few slices of bread, as the book's author, Raquel Pelzel, makes clear.
This seasonal recipe focuses on Thanksgiving leftovers, though it could be adapted to suit whatever ends up in your fridge. "Even if you're missing any of the elements below, it's simple to create a workaround," Pelzel writes. "You can use stuffing instead of mashed potatoes; applesauce in place of cranberries; or cooked vegetables in place of turkey for a vegetarian version. It'll be like having Thanksgiving all over again but with a fraction of the work and all of the payoff!"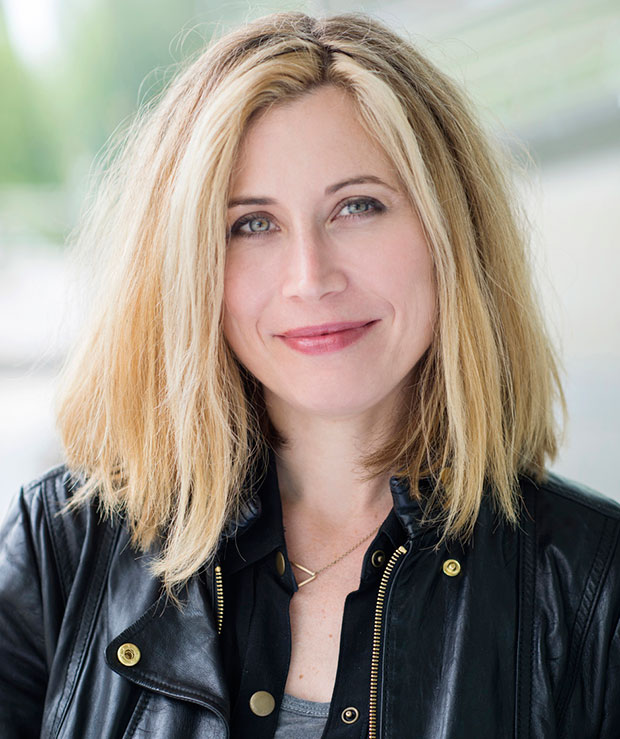 Ingredients
5 tablespoons (70 grams) unsalted butter
4 fresh sage leaves, roughly chopped
1 garlic clove, thinly sliced
1¼ cups (285 grams) shredded turkey meat (preferably a combination of white and dark meat)
Kosher (coarse) salt
Four ¾-inch (2cm) thick slices bread
¾ cup (180 grams) mashed potatoes (warmed in the microwave if cold)
¼ cup (about 60 grams) grated cheese (such as Cheddar, Swiss, or a young Gouda)
½ cup (120 ml) cranberry sauce or relish
½ cup (120 ml) gravy (optional)
1 tablespoon finely chopped fresh chives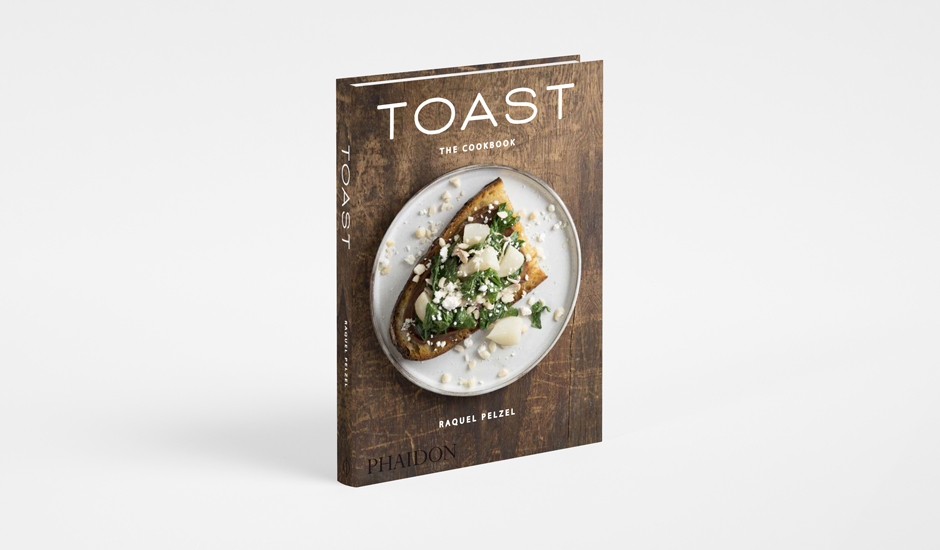 Directions
Place the butter, sage, and garlic in a microwave-safe bowl and microwave in 20-second increments on high until the butter is melted and the sage and garlic are fragrant, up to 1 ½ minutes.

Measure out 2 tablespoons of the sage butter and transfer to a medium skillet set over medium heat. Add the turkey and cook, stirring often, until the turkey is somewhat crispy and warmed through, no more than 3 – 4 minutes (take care not to dry out the turkey). Season with a few pinches of salt and set aside.

Preheat the broiler (grill) to high. Brush the remaining 3 tablespoons of the sage butter over the bread and arrange on a baking sheet. Toast your bread. Leave the broiler on.

In a small bowl, stir together the mashed potatoes and cheese. Spread the cranberry sauce over the buttered side of each toast. Divide the cheesy mashed potatoes over the cranberry sauce and return the toasts to the broiler until the top of the potatoes are lightly browned, 30 seconds – 1 minute (watch the potatoes closely as broiler intensities vary).

To serve, mound the turkey on top of the potatoes, pour the gravy over the top (if using), and sprinkle with chives.
For more ways to fit full meals on to sliced bread get a copy of Toast here.