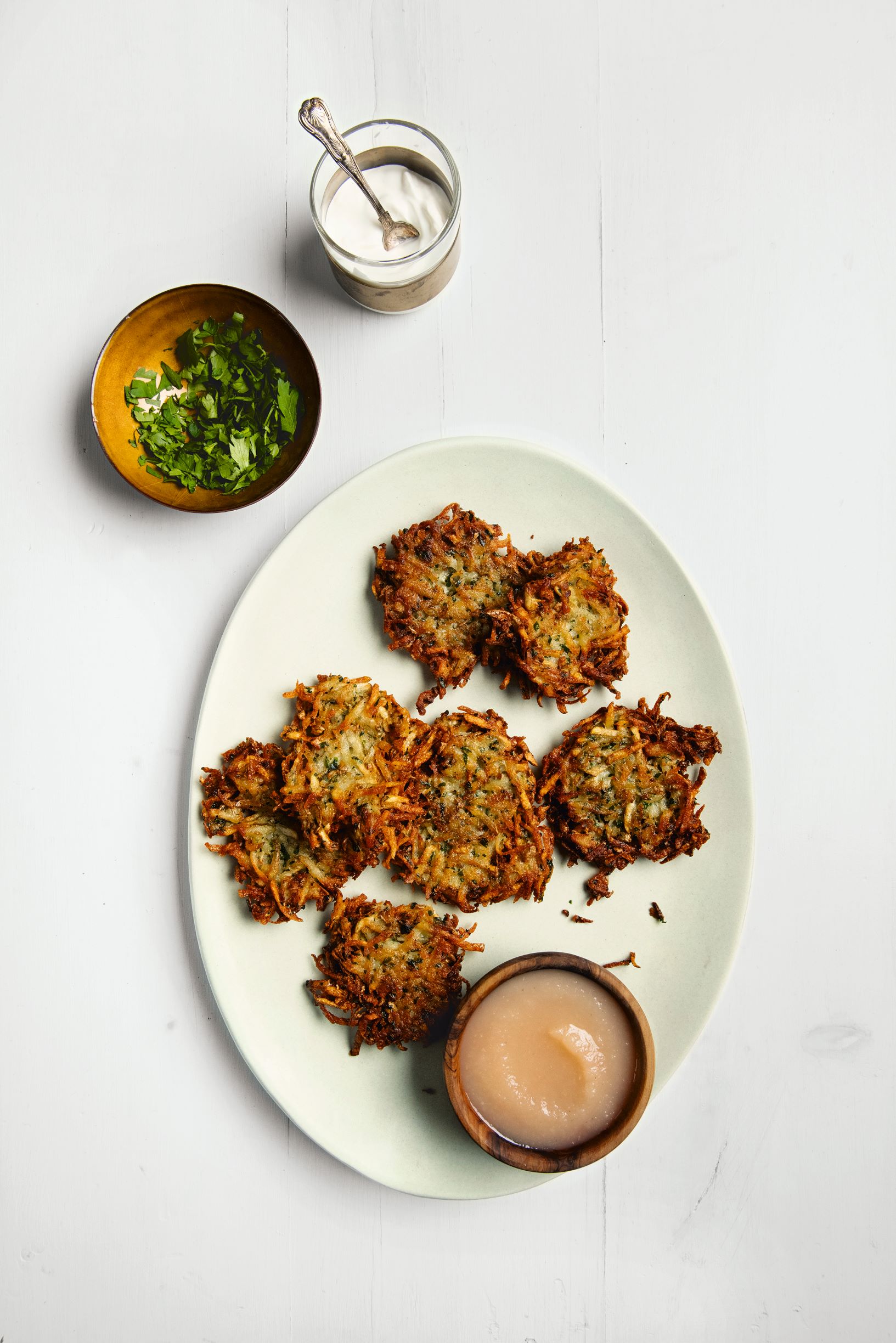 A Jew-ish guide to Jewish food: Potato Latkes
Discover how this New World ingredient changed an Old World recipe and became a firm, seasonal favourite
From Addis Ababa to Atlanta, Jewish food is really only defined by whom you're asking. Our latest food bible The Jewish Cookbook reflects this unique and fascinating aspect of the cuisine, in its recipes and incidental culinary notes.
Take Something as fundamentally Jewish as the potato latke, the hugely popular, traditional fried snack. Nothing could be more Jewish, right? Well, yes and no.
"Potato Latkes are unarguably the best-known Ashkenazi Hanukkah fritter," explains Leah Koenig in The Jewish Cookbook "but they are not the original. That designation goes to kaese latkes, a lightly sweetened pancake made from soft-curd cheese that dates back to medieval Italy and that spread geographically over the following centuries."
The Old World had to wait until adventurers such as Francis Drake brought this particular ingredient into their kitchens. However, it didn't take Jewish cooks long to find a use for the root crop. "Once the starchy tubers caught on, they were embraced with gusto, and today these potato fritters, with tender, savory insides and crackly crusts, are the undisputed king of Ashkenazi Hanukkah celebrations," says our new book.
Of course, The Jewish Cookbook has the recipe for the original, soft cheese version, which is great with a sprinkle of cinnamon sugar, or a dollop of cool sour cream and jam; we also feature a curried sweet-potato version. However, pride of place goes to the potato recipe. Here's how you make it.
Ingredients
4lb (1.8 kg) russet (baking) potatoes, unpeeled, scrubbed, and patted dry
1 medium onion, peeled
2/3 cup (95 g) all-purpose (plain) flour
4–5 eggs, lightly beaten
½ cup (25 g) finely chopped fresh parsley (optional)
1 tablespoon kosher salt
½ teaspoon freshly ground black pepper
Vegetable oil, for frying
Sour Cream and apple sauce for serving
Line two large baking sheets with several layers of paper towels.
Grate the potatoes and onion on the large holes of a box grater. (Alternatively, cut them into quarters and shred on the shredding disc of a food processor.)
Working in batches, wrap the shredded potato and onion in a tea towel or several layers of paper towel and squeeze out as much water as possible.
Add the shredded, squeezed potatoes and onion to a large bowl along with the flour, 4 eggs, parsley (if using), salt, and pepper. Mix until the ingredients are fully incorporated. If the mixture looks dry, mix in the remaining egg.
In a large frying pan, heat ¼ inch (6 mm) oil over medium-high heat until shimmering but not smoking.
Working in batches of 4–5, drop the batter by the ¼ cup (55 g) into the pan and press gently with a spatula to flatten. Cook, flipping once, until browned on both sides and cooked through, 6–8 minutes. Continue until all of the potato mixture is used up, adding additional oil to the pan if necessary and adjusting the heat if the latkes are browning too quickly or not quickly enough. Transfer latkes to the paper towels to drain. Serve immediately topped with sour cream, applesauce, or both.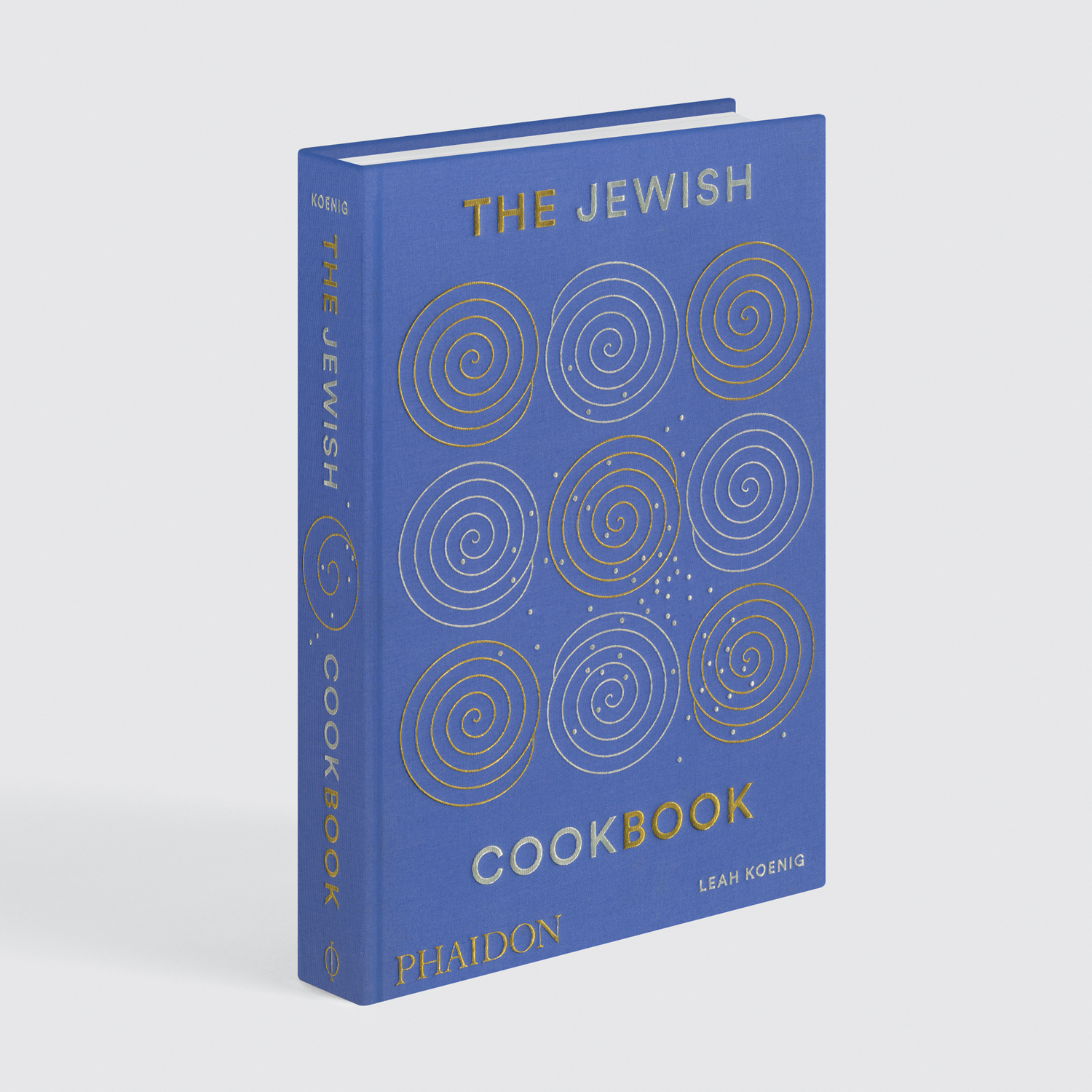 For more on latkes and plenty else besides, order a copy of The Jewish Cookbook here.