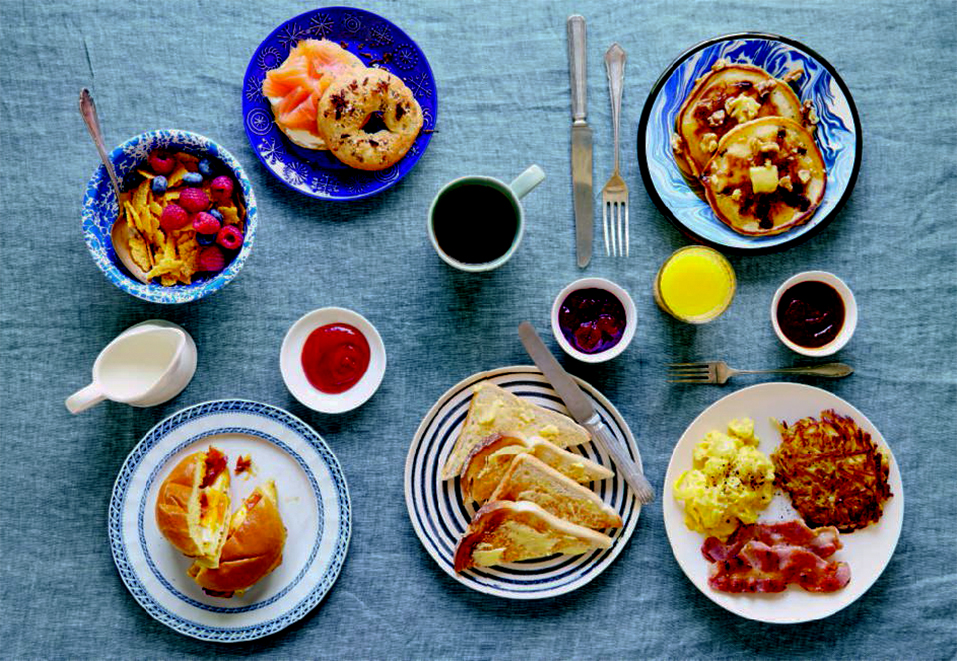 Breakfast in America
Chef Jason Hammel explains why cooking over-easy eggs is just a little bit like catching a baseball
How do you like your eggs in the morning? There are lots of different variations outlined in Breakfast: The Cookbook taken from around the world, including the kind listed on your quintessential, American diner menu.
"To prepare an 'over easy' fried egg (flipped with a runny yolk), simply flip the egg in the last 20 seconds of the cooking process," explains the text in our book. "For 'over medium' (flipped with slightly runny yolk), flip the egg and cook for an additional 20 seconds, and for 'over hard' (flipped with solid yolk), flip and cook an additional 40 seconds."
Sounds easy doesn't it? But that flip is a hard thing to perfect, according to American chef, philanthropist and café owner, Jason Hammel.
"To know how to cook a perfect over-easy egg you have to know how to catch a baseball with your bare hand, a hardball that your father has thrown you a bit too hard, when you are eight-years-old," he says in the book.
"It comes at you fast and unpredictably, with what you worry is an oddly vindictive force. You have to learn not to hold your hand like a shield, but rather like the net into which a trapeze artist falls, giving under the weight then bending back. As the ball speeds toward you and you reach out your hand, it might make sense to close your eyes and grit your teeth. Prepare yourself. Surely it will hurt as it smacks your palm. But this is not how to catch the ball barehanded. And this is not how to cook the egg. Let your hand fall back, don't fight it, give in, pull back."
The book also features other US regional variations such as diner toast, common to most breakfast orders at diners in the Northeast. This consists of "white or whole wheat (wholemeal) bread, lightly toasted, then slathered with a generous pat of butter and served with packets of jam or jelly (typically strawberry or grape)."
If you're going for the full diner experience, you'll also need to perfect either hash browns "shredded potato that is crisped on a griddle or cast-iron pan" or home fries "cubed potato crisped on a griddle or steamed in a pan with onions and sometimes bell peppers."
There's also a recipe for authentic, American-style homemade bacon, but don't expect to enjoy this tomorrow morning. Like all the best things in life it takes time to perfect. The process takes 20 minutes, plus 8 days curing time, and an additional two hours cooking. You'll have to buy Breakfast: The Cookbook to find out why.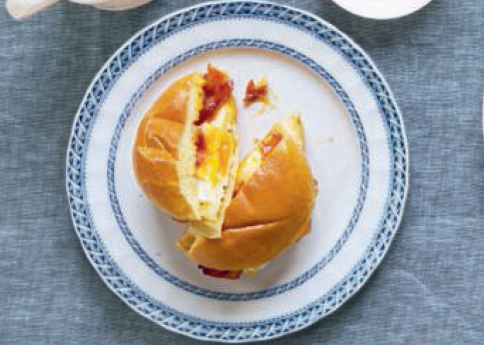 Instead, for a quick taste of America, maybe try a bacon, egg and cheese sandwich, a common start to the day in NYC. Fry two rashers of bacon for ten minutes, until crispy. Then cook two eggs in the same pan, also until crispy. Put a slice of American cheese on top of both of the eggs, and cover the pan to melt the cheese. Stack one egg on top of the other, place them both on one half of a white, crusty kaiser roll; put your bacon on the other half, put it all together, slice and serve. Now that's an all-American start to the day - no matter what sports you were brought up with an whatever your prowess.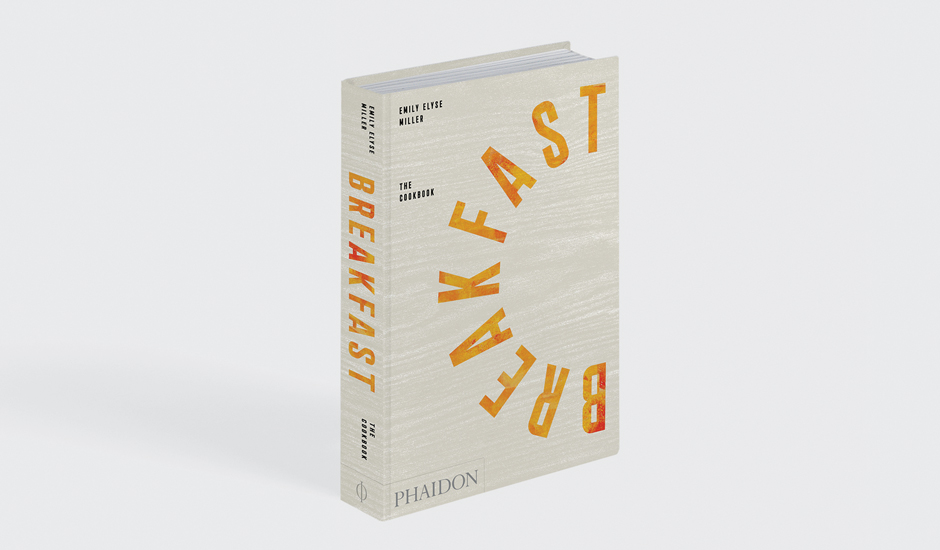 For more tasty breakfast insight, buy a copy of Breakfast: The Cookbook here.