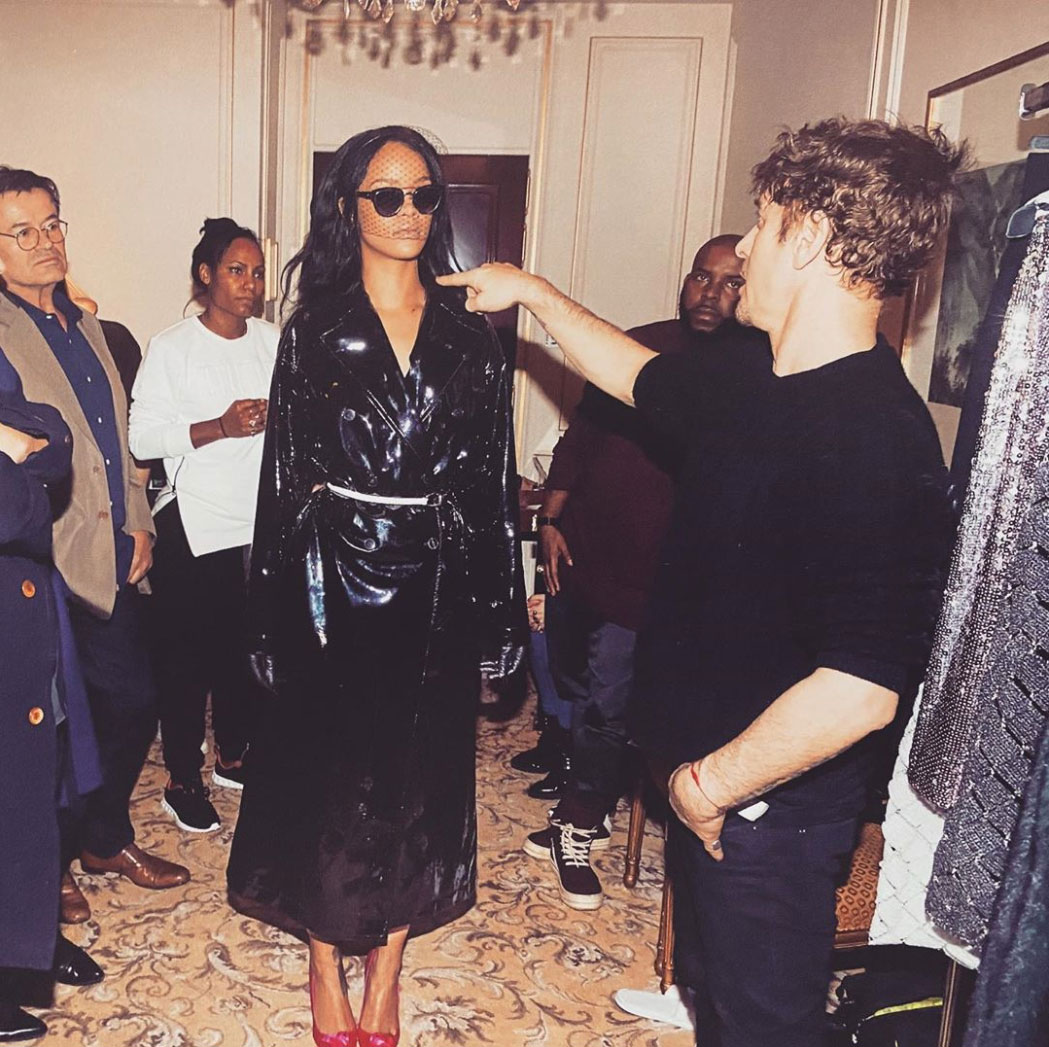 Steven Klein and Rihanna on set in Paris
The beautifully candid shot, which Klein has just shared on Instagram, also appears in our new Rihanna book
Steven Klein is the perfect photographer for introducing a little grit into the mother-of-pearl world of fashion photography.
In Vince Aletti's book, Issues: A History of Photography in Fashion Magazines, Aletti credits the American photographer with pushing photographic and magazine culture forward in the late 20th and early 21st century, introducing gender fluidity into the pages of L'Uomo Vogue, and roughening up the pristine celebrity cover shoots for such titles as W Magazine and British Vogue. In Issues, Aletti lauds Klein's shoots with Brad Pitt, Tom Ford, Bruce Willis, David and Victoria Beckham, and Madonna. "There's no competing with him," Aletti concludes.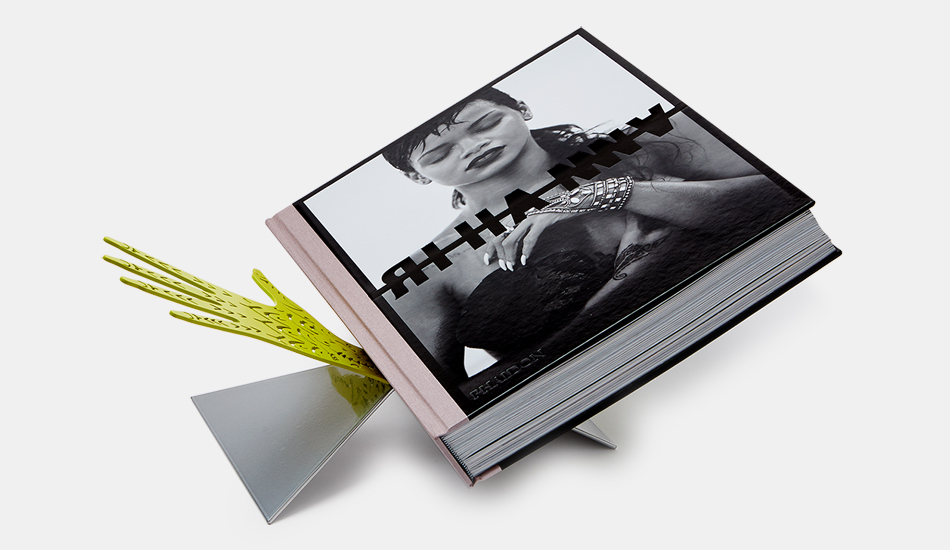 For further evidence of his skill take a look at this behind-the-scenes shot of Rihanna Klein recently shared on Instagram. The image was taken on set in Paris, and is reproduced in our new Rihanna book. At once candid and at the same time beautifully composed and exposed, the shot, which Klein captioned "On the set with Rihanna in Paris from her book published by Phaidon," proves that Klein is still on top of his game, and Rihanna looks great, even when she's caught off duty.
To see this image and many others, order a copy of our Rihanna book here; the limited Rihanna: Fenty X Phaidon edition comes with a special stand, created in collaboration with artists The Haas Brothers. For more from Aletti get Issues.