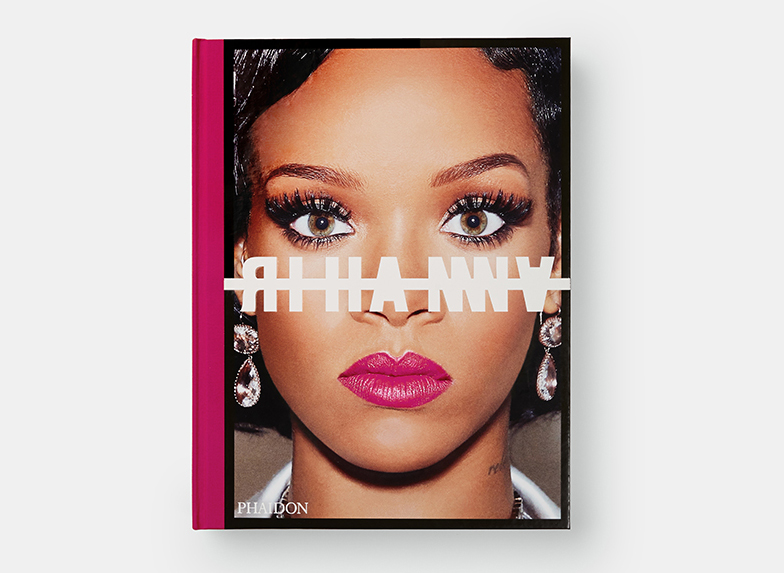 Phaidon publishes first ever visual autobiography by Rihanna
Large-format, 504-page book, with more than 1,000 photos features intimate moments from her life and creative journey
Phaidon is pleased to announce the publication of Rihanna, an incredible visual narrative from the nine-time Grammy Award–winning recording artist, songwriter, actress, philanthropist, entrepreneur and international cultural icon. 
The book takes an exclusive, inside look into her world. From her childhood in Barbados to her worldwide tours, from quintessential fashion moments to private time with friends and family, it showcases intimate photographs of her life as a musician, performer, designer, and entrepreneur.
Rihanna has sold 60 million albums and 215 million digital tracks worldwide, making her the top-selling digital artist of all time. She launched her beauty line Fenty Beauty in 2017, her lingerie line Savage X Fenty in 2018, and most recently her luxury fashion line Fenty with LVMH in 2019.
"We are excited and proud to publish this incredible book by this extremely talented and influential woman,' says Phaidon's CEO, Keith Fox. "Rihanna is such an important and groundbreaking artist, style icon, and entrepreneur and we are looking forward to sharing her fascinating life with a larger audience." 
Impeccably produced, the sumptuous 504-page book contains 11 special inserts, including a removable poster, and 7 gatefolds. The cover features a stunning color photograph and wrap-around cloth binding and comes in a printed black carrying case.
London creative studio Barnbrook designed the interiors, typography, and cover for the large-format book which measures: 12-5/8 x 16-1/2 inches, and includes more than 1,000 photographs, many published for the first time. 
Barnbrook (founded by Jonathan Barnbrook) is one of Britain's most well-known and highly regarded independent creative studios. The studio's contribution to design was recognized with a retrospective at the Design Museum in London in 2007 and a Grammy Award in 2016 for David Bowie's Blackstar record cover.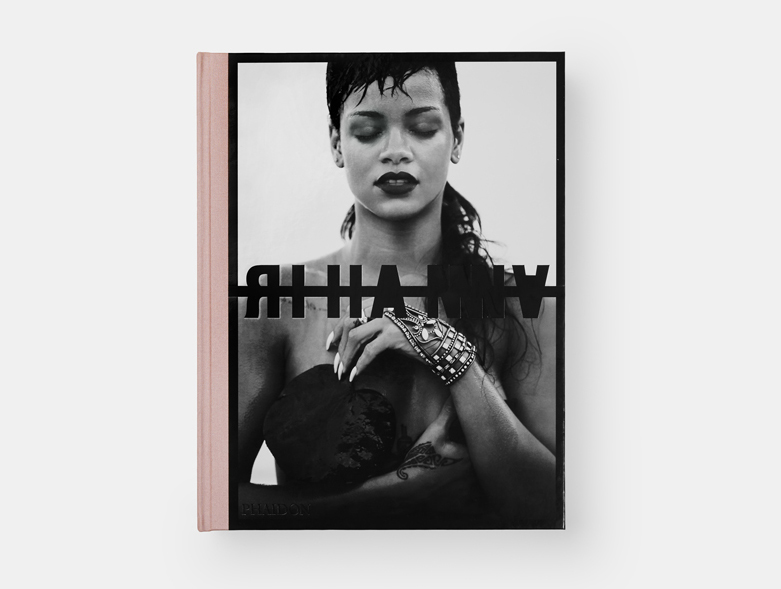 In addition to the large-format edition of Rihanna published on October 24 ($150 USD), Phaidon and Rihanna have collaborated with The Haas Brothers on two limited editions. 
Twin brothers, Nikolai and Simon, founded the Haas Brothers in Austin, Texas. Their work explores aesthetic themes related to nature, science fiction, sexuality, and psychedelia. Their first solo museum exhibition was held at the Bass Museum of Art in Miami, Florida and their pieces are held in the collections of the Metropolitan Museum of Art, LACMA, and RISD Museum.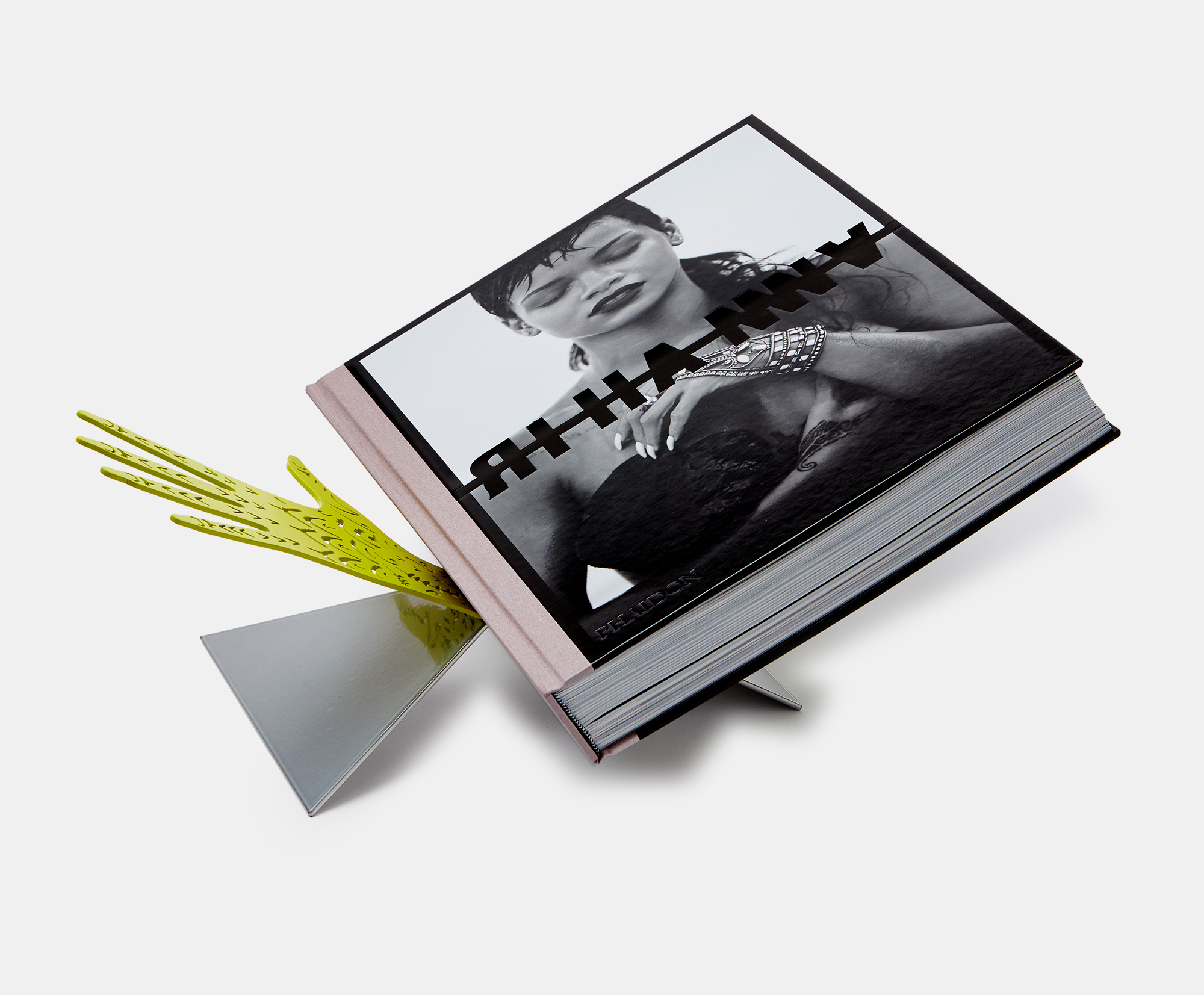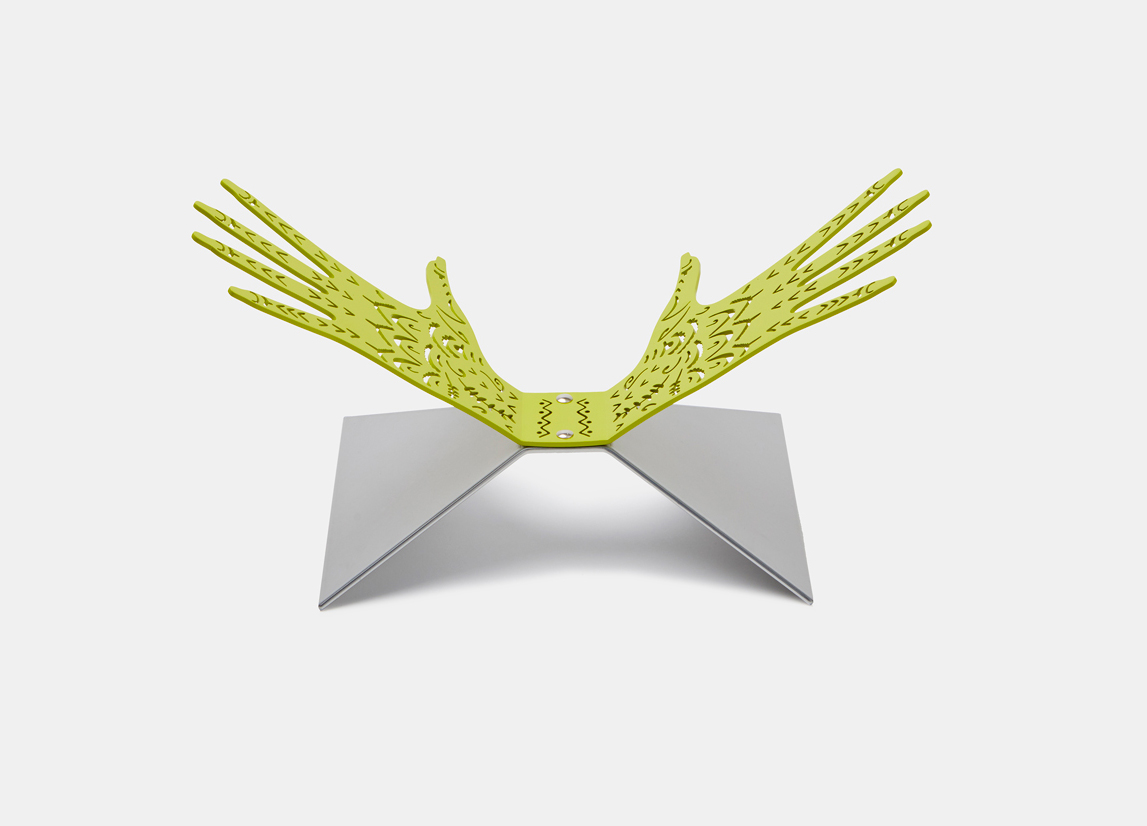 The _Rihanna: _Fenty x Phaidon edition featuring "This Sh*t Is Heavy" is published on October 10 ($175 USD). This version includes a copy of the book with a unique cover by Barnbrook that features two black and white photographs and a cloth binding, as well as a Haas Brothers designed, steel tabletop bookstand inspired by Rihanna's hands and finished in matte, powder-coated green and mirrored silver chrome. It's available here.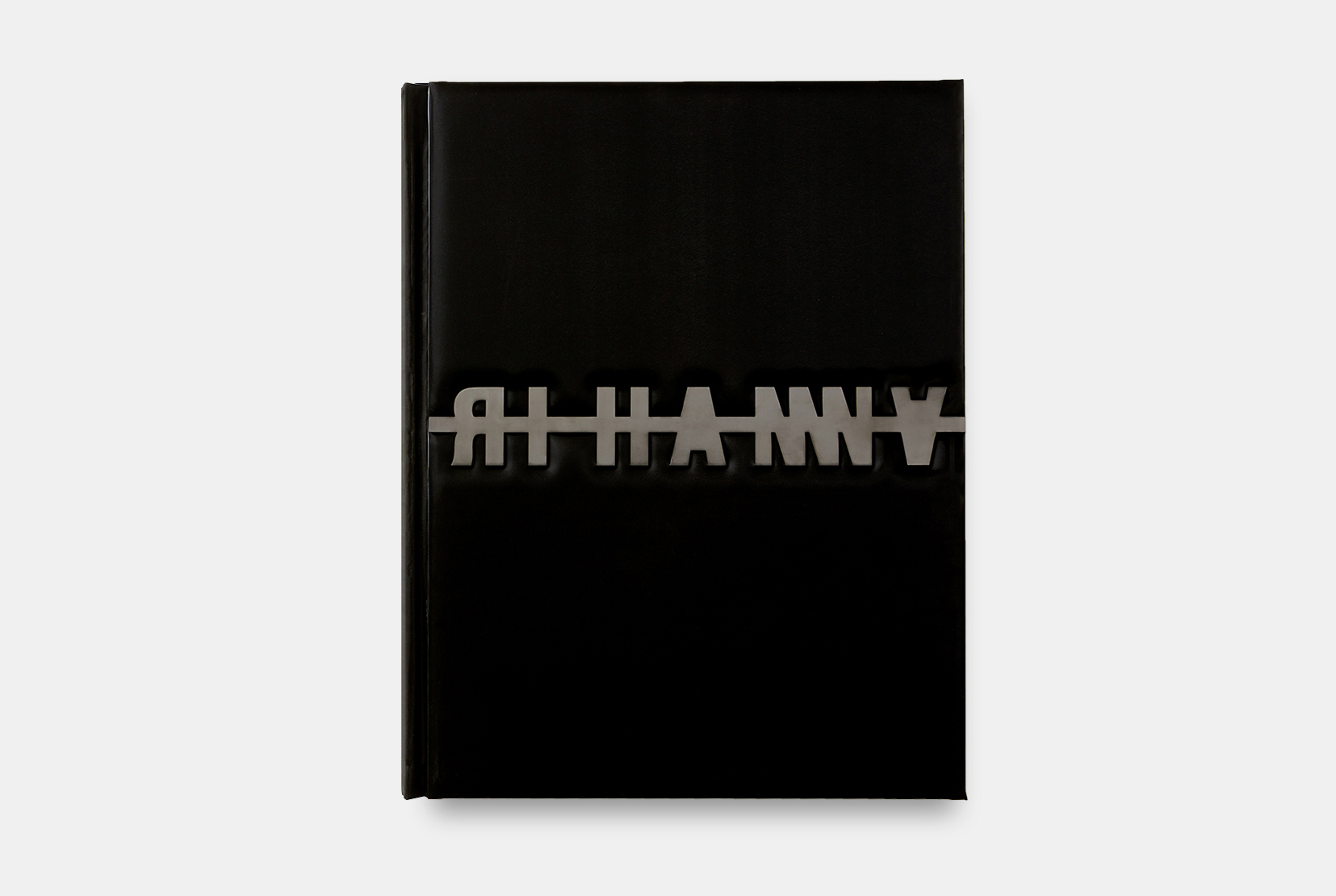 A third and very limited edition of the book, Rihanna: Luxury Supreme featuring "Drippy + The Brain" edition will be published on November 20 ($5,500) is signed and numbered by Rihanna and The Haas Brothers. The book for this edition is bound in a custom-made black fabric with an inset, matte black, laser-cut steel logo inset into the front cover and completed with a cast-resin tabletop bookstand covered with a bespoke black vermiculated fabric. The book and stand together weigh 126 pounds.