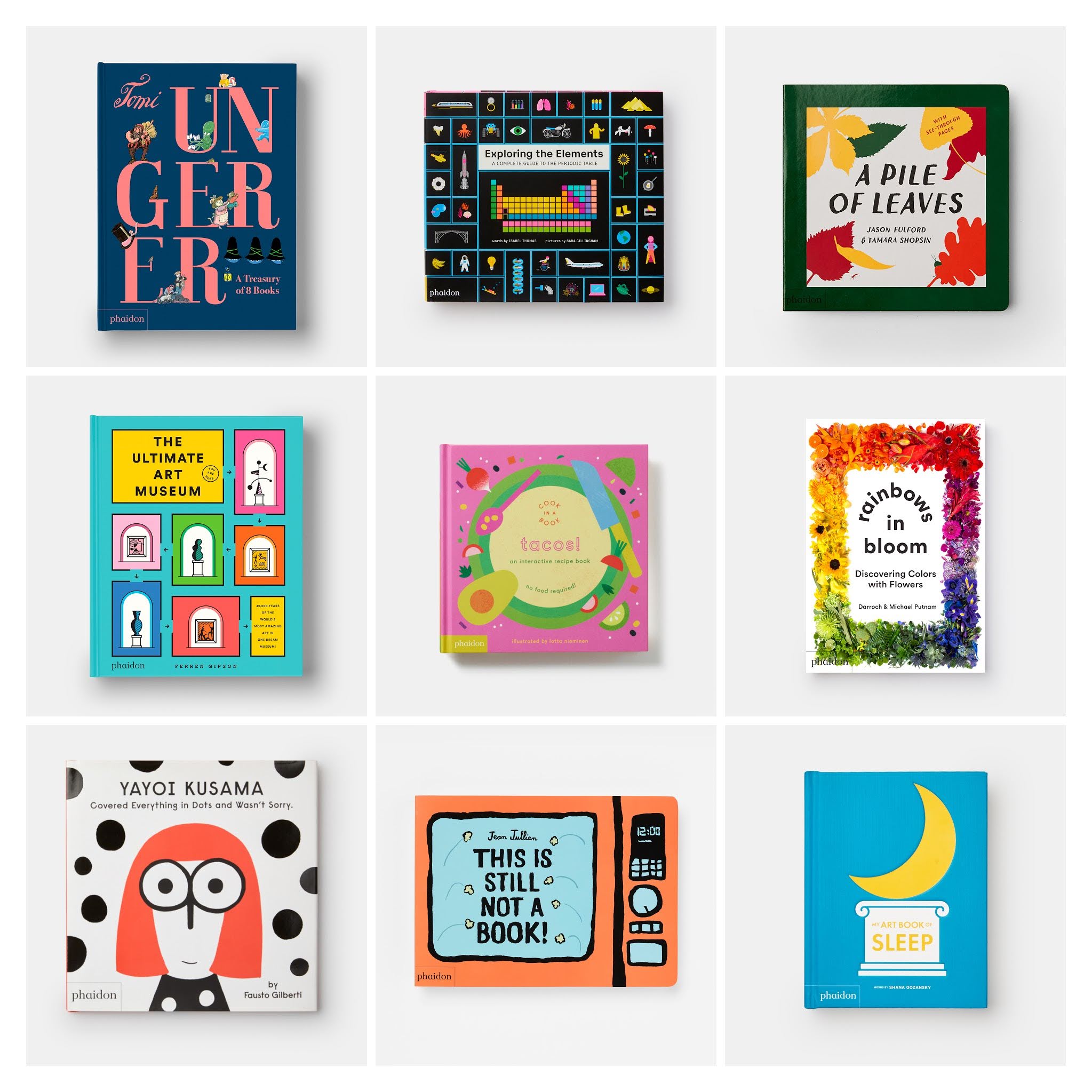 Find out about the fall 2021 additions to our award-winning children's books
A treasury of classic tales, a whole art museum and a petal-perfect kids' colour book top our entertaining, educational and stylish children's list this autumn
Young minds never rest, and neither does our children's book list. Over the years Phaidon has offered hundreds of titles that introduce art, science, design and great stories to young minds in the most imaginative and entertaining ways. Fall 2021 is better than ever, as we prepare to add ever more exciting titles to our children's list.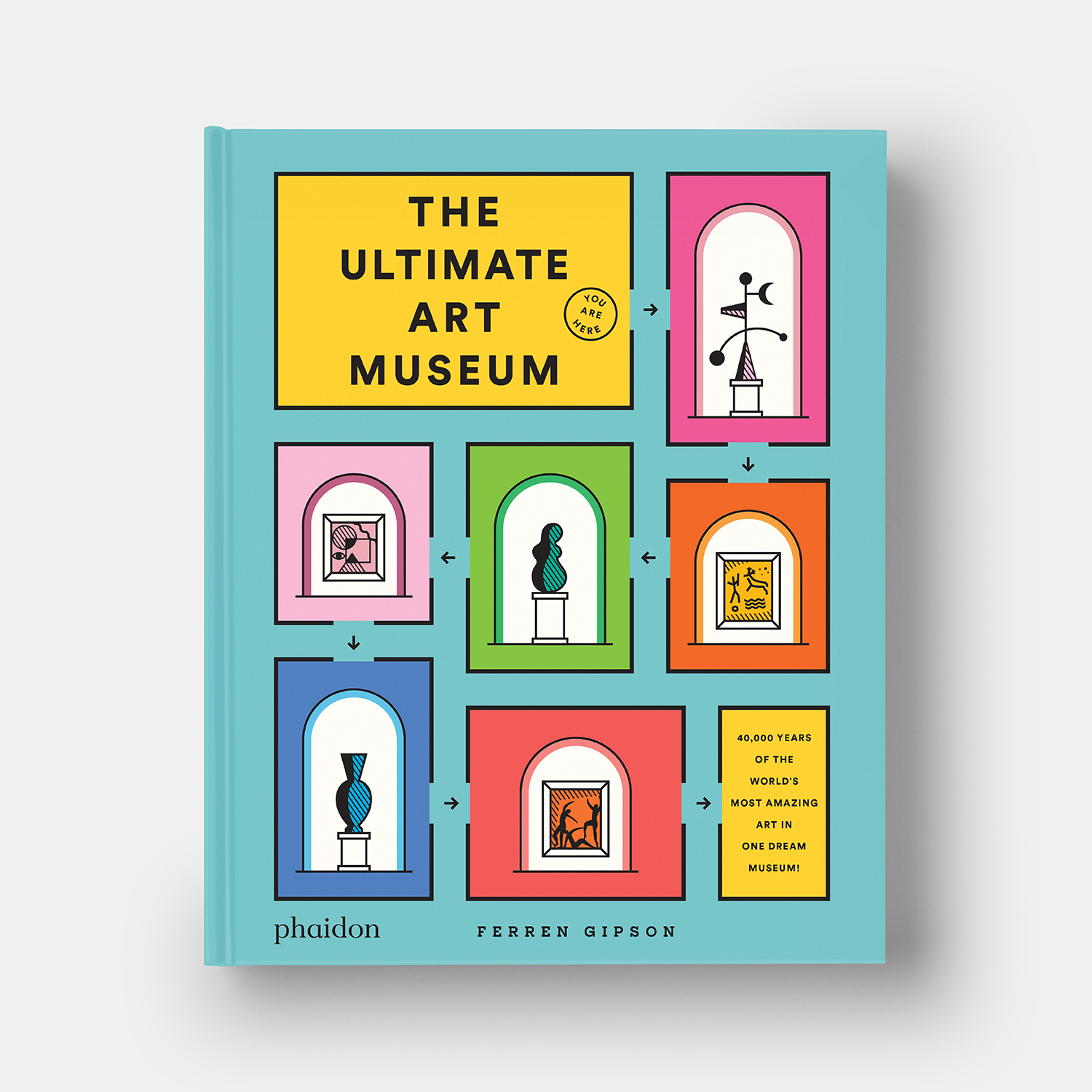 Can you shrink the huge, sometimes daunting adult world of a world-class art institution down into an accessible, fun book for children? You can this autumn. Young readers, aged between eight and fourteen, will relish the opportunity to wander through The Ultimate Art Museum, home to some of the finest, most engaging works from across the world.
Every era is represented, from the earliest prehistoric sculptures such as the Venus of Willendorf, right up to the present day, with inclusions from contemporary greats such as Yayoi Kusama and Kerry James Marshall. The book is even styled after a great art museum, and is broken into hall-like sections, covering everything from Ancient Egypt to the Renaissance, to minimalism and even selfies.
Don't worry, though, no one will get lost. The book's clear, educational text is written by Ferren Gipson, an art historian, writer, speaker, mother and educator who has worked with institutions such as the Tate and BBC. Everyone is in safe, and highly capable hands. This book is a wonderful read for adults, but is also the perfect introduction for young minds to the wonder and history of human creativity. Find out more and order your copy here.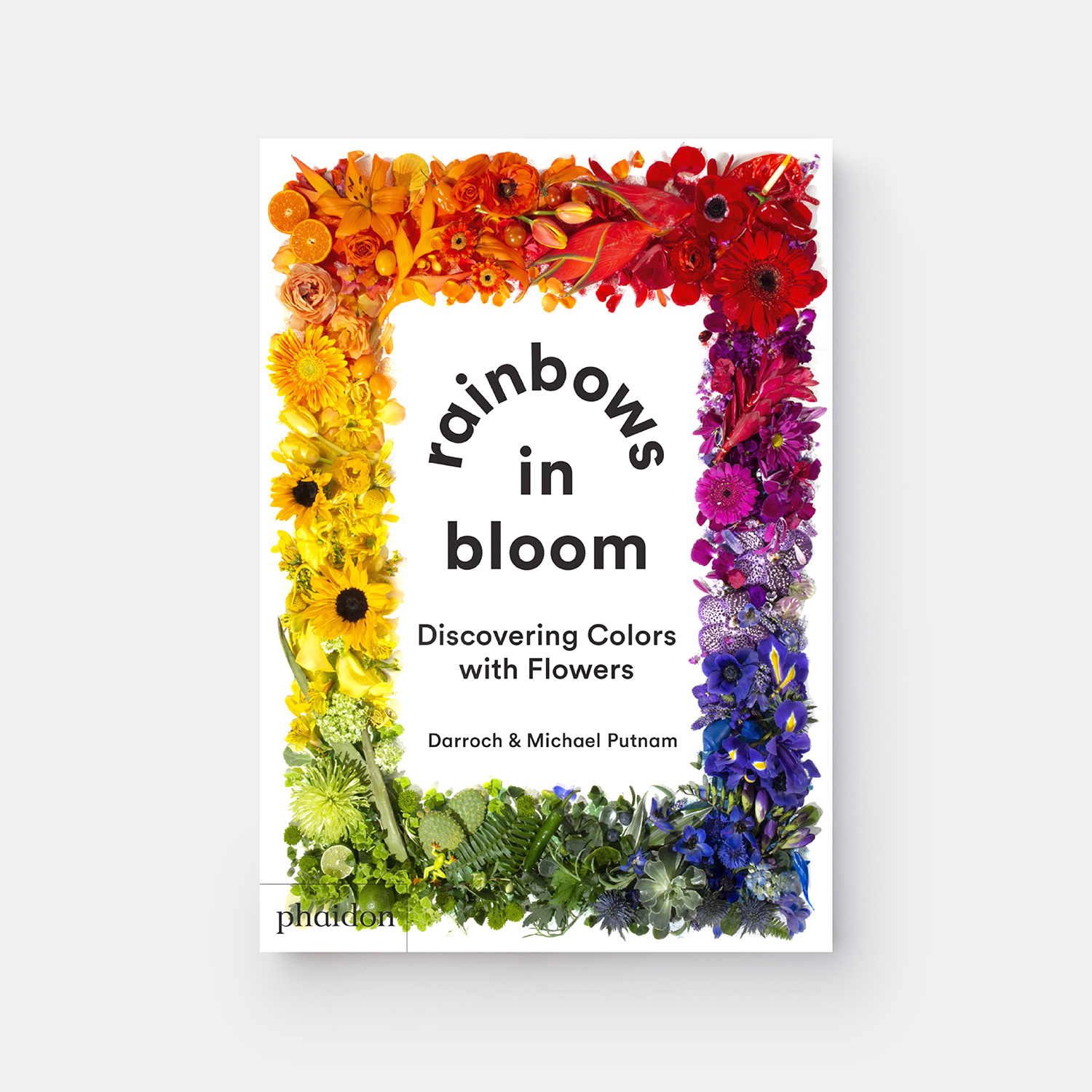 Sometimes you know what the words are going to say in a children's colour book, even before you've cracked the spine: red is for apples, yellow is for the sun and green is for trees, right?
Well, not in the case of Rainbows in Bloom. This innovative new title is the first children's book from Michael and Darroch Putnam, the world's leading floral designers, who count Gwyneth Paltrow, Martha Stewart and Beyoncé among their client base.
The Putnams are not only passionate about carnations and begonias; they also love children's books, and have created one of the most innovative colour books ever published. In these pages, readers are invited to focus on two familiar pigments, starting with red and orange. They are then prompted to open a double gatefold. This gatefold reveals a beautiful arrangement of flowers that shows off the amazing, rich variety of shades these colours can be found in.
Search and find prompts guide readers through each arrangement to create a truly entertaining and interactive reading experience. The book explores seven colour combinations, taking children through the full spectrum and culminates in a gorgeous rainbow.
What's more, there's an additional level to the reading experience that encourages flower identification. And the flower key at the back of the book offers a search and find element that teaches children flower names, adding quite a bit of learning to this already educational book.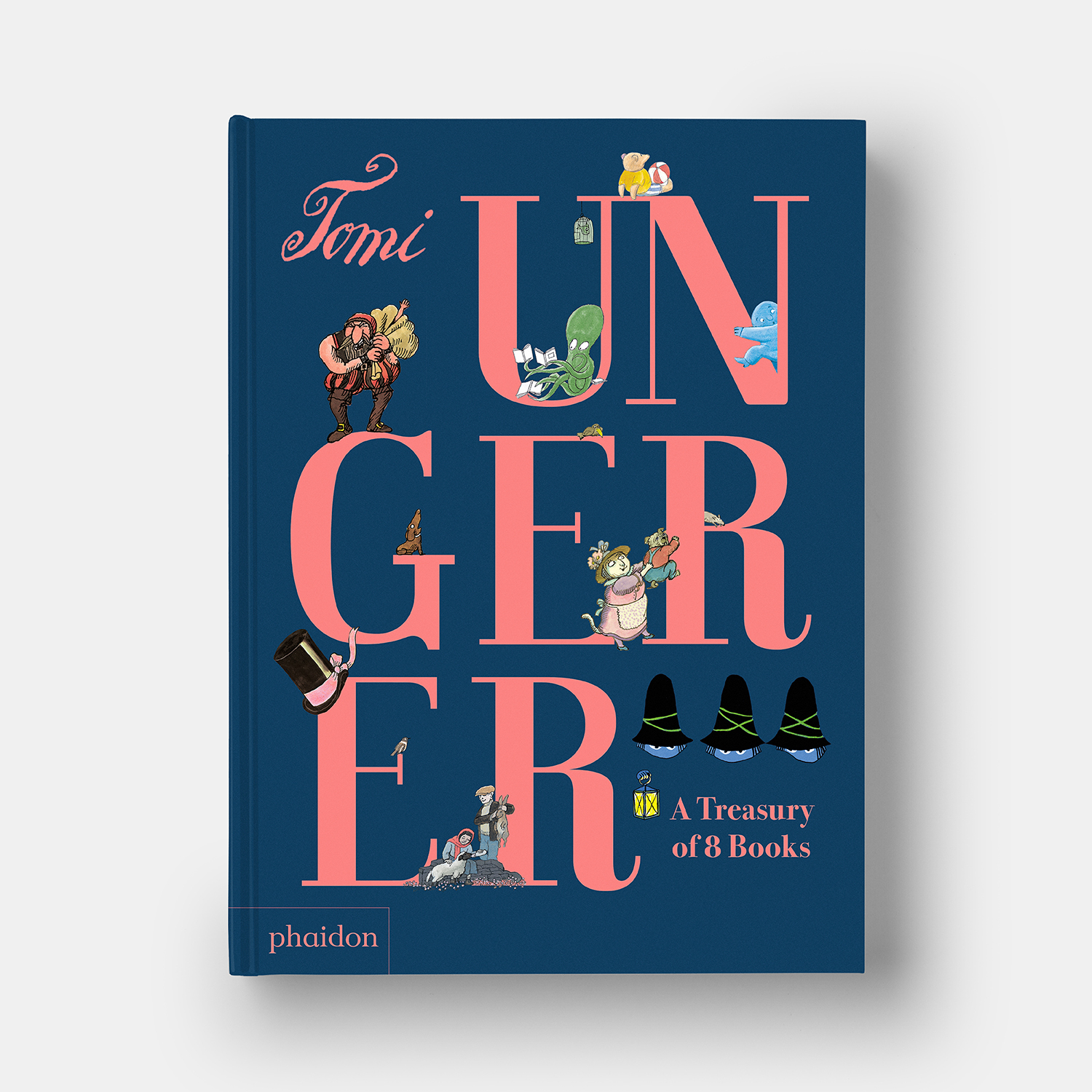 Tom Ungerer was one of the world's foremost children's storytellers when he passed away in February 2019 at the age of 87, and his legacy lives on in this beautiful treasury of eight of his best-loved tales, now available in a brand new format.
Tomi Ungerer: A Treasury of 8 Books includes his fairy-tale-like creations, including The Three Robbers, and Zeralda's Ogre; his space-age (or is it steam-age?) fantasy, Moon Man; his touching tale of a war-torn teddy bear, Otto; his highly acclaimed recent work Fog Island, as well as lesser-known stories, such as Flix, The Hat and Emile.
Ungerer's beautiful illustrations are reproduced in all their glory, and the book's afterword contextualises each story, with works from Ungerer himself as well as early sketches and ancillary material. The stories certainly bear repeat reading and this hardback edition filled with such timeless stories is made to be loved and passed down through the generations.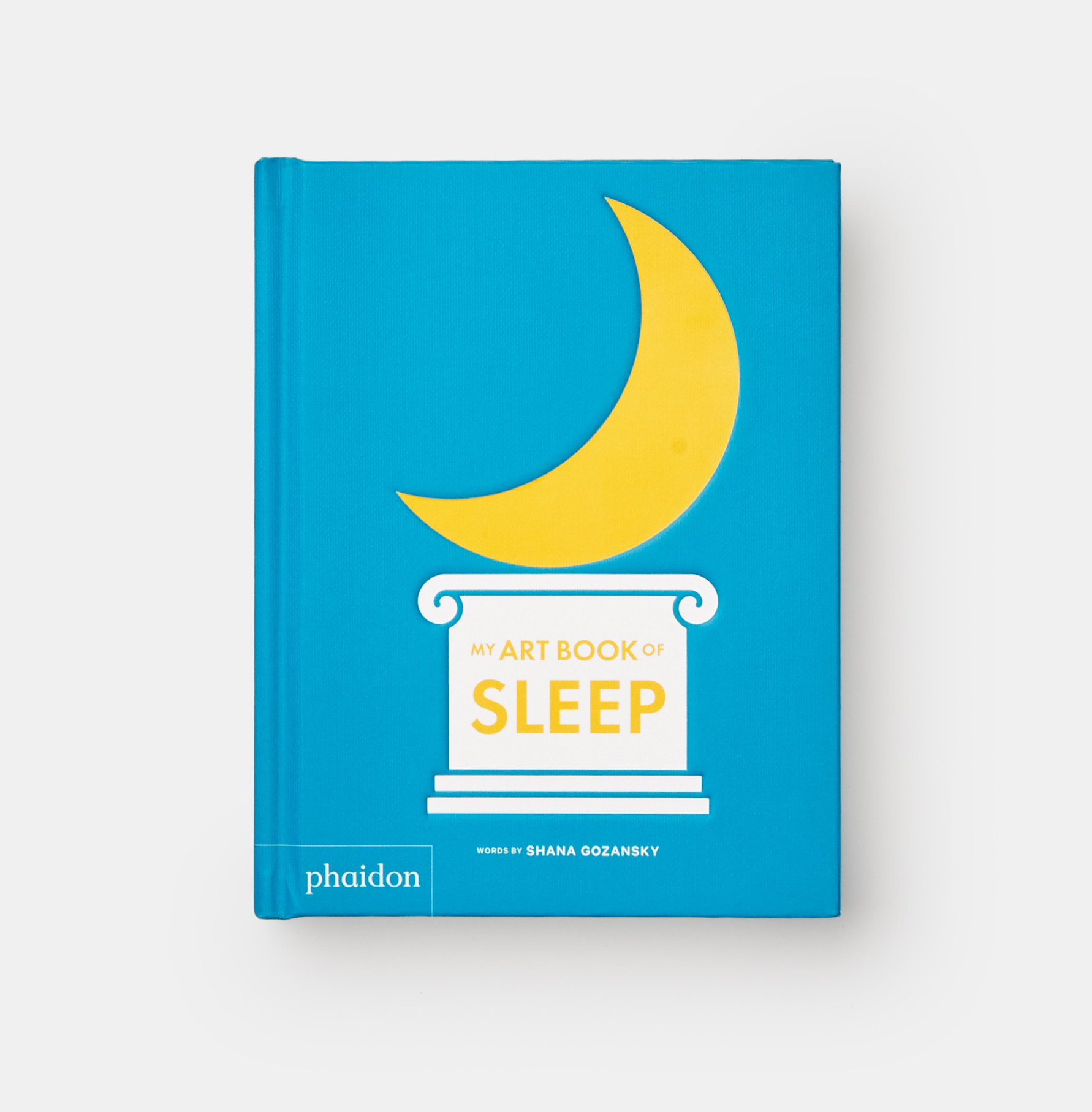 These titles join Phaidon's strong and long standing list of best-selling, high quality children's titles. Regular readers might already be familiar with the My Art Book Series. These introduce readers to well-known works of art via a series of titles focussing on a suitable topic, such as love, sleep, happiness and friendship. These books for 2-4-year-olds not only emphasise good qualities and behaviour; they also do it via some of the world's greatest masterpieces.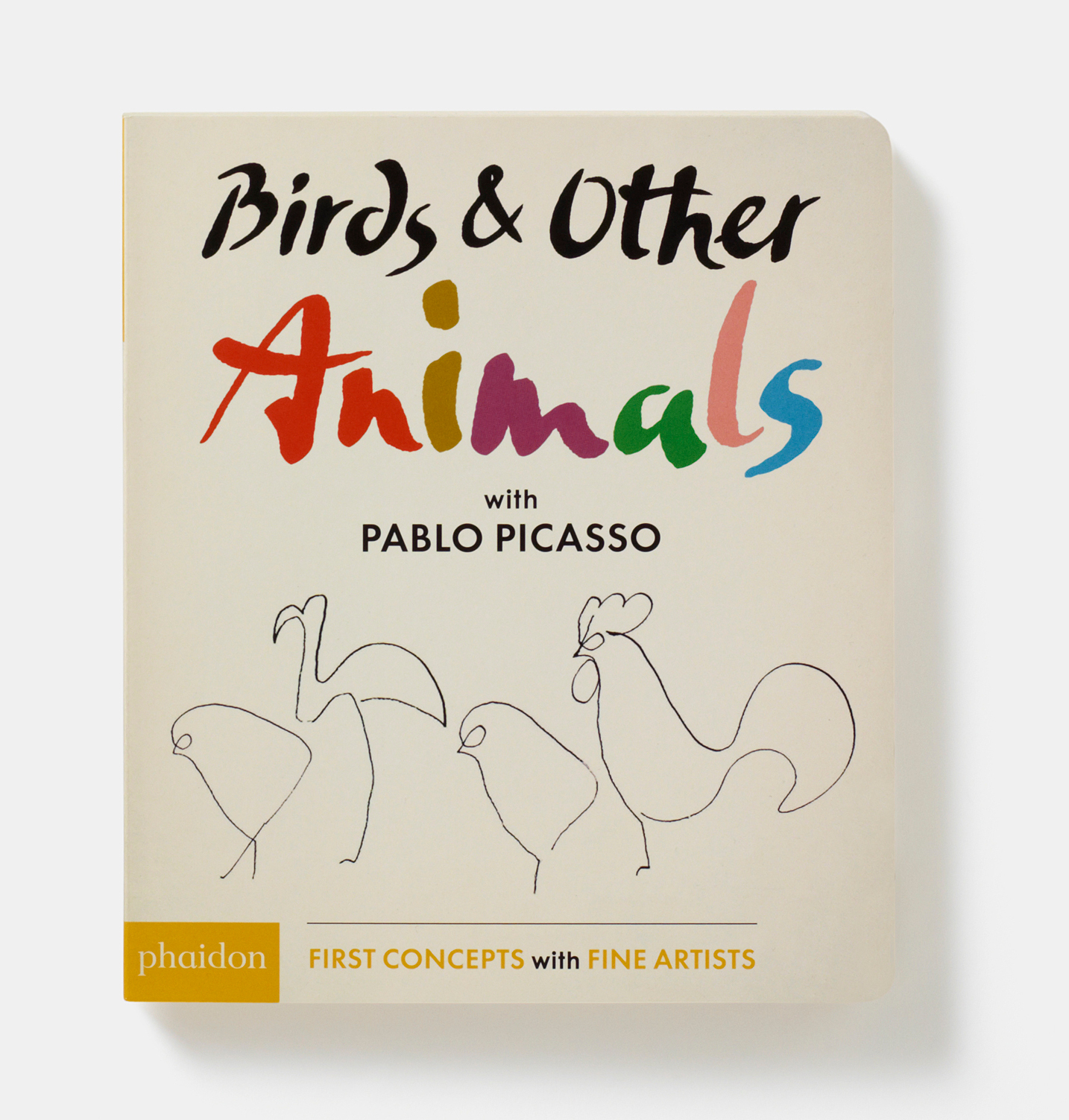 Artsy families will also want to stock up on our First Concepts with Fine Artists series, which brings to life simple ideas, such as animals, numbers, colours, shapes and opposites, via the works of Pablo Picasso, Alexander Calder, Josef Albers and Ellsworth Kelly, among others. Read this to a one, two or three-year-old, and you might both become enraptured with Picasso's bird sketches, or Matisse's bright, colourful cutouts.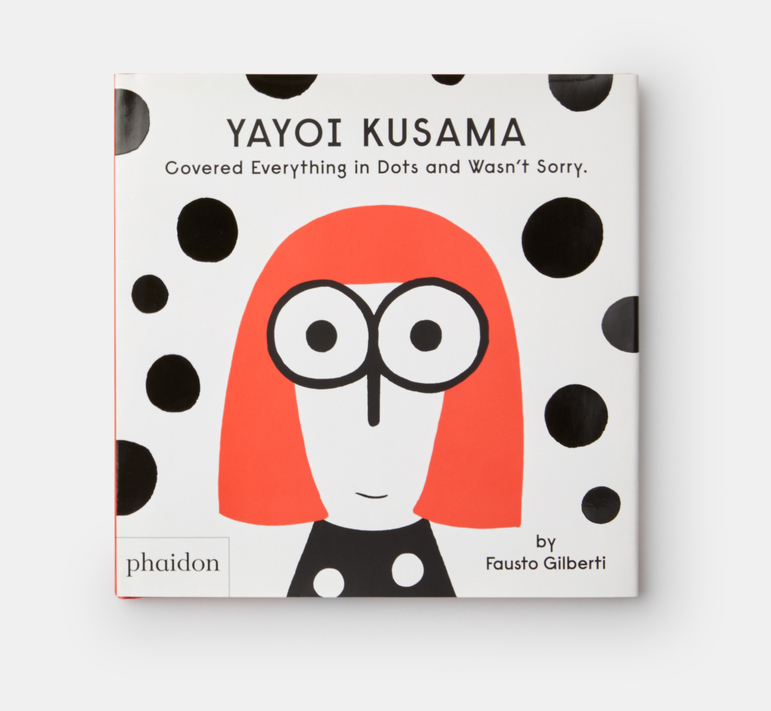 Fausto Gilberti brings the lives of great painters and sculptors into the child's realm, in his charmingly illustrated Artist Biography series. Gilberti's stick-like renderings of such famous artworld figures as Jackson Pollock, Yayoi Kusama, Banksy and Yves Klein turn artist's biographies into a great bedtime story, and bring the sometimes challenging world of contemporary and modern art into younger readers' grasps.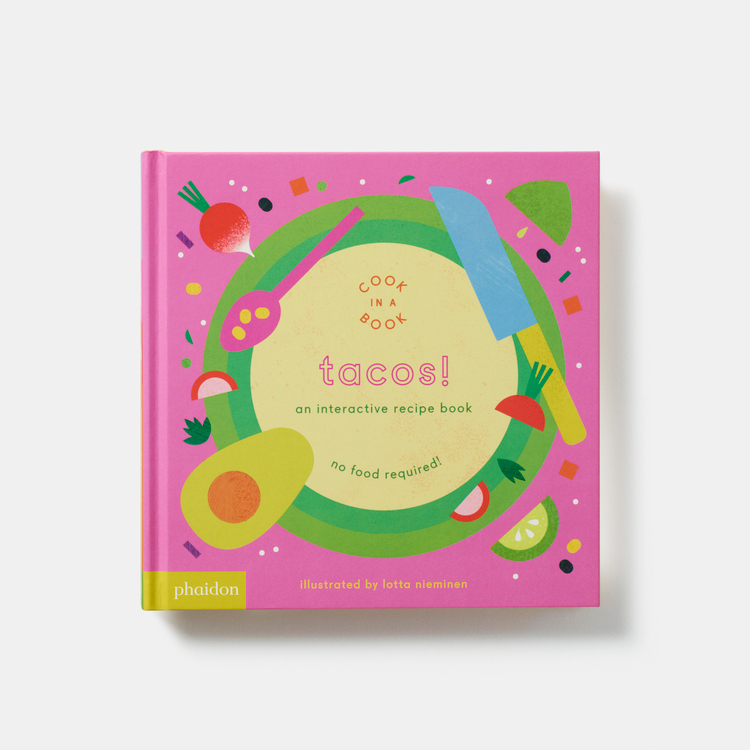 There's also our Cook in a Book series. Young chefs (again, aged 2-4) can master simple, useful recipes such as pizza, tacos, cookies and pancakes, via, colourful, playful and easy to follow instructions. Within these playful boardbooks, readers can flip over pop-out pancake pieces, making cooking and reading a fun, family experience.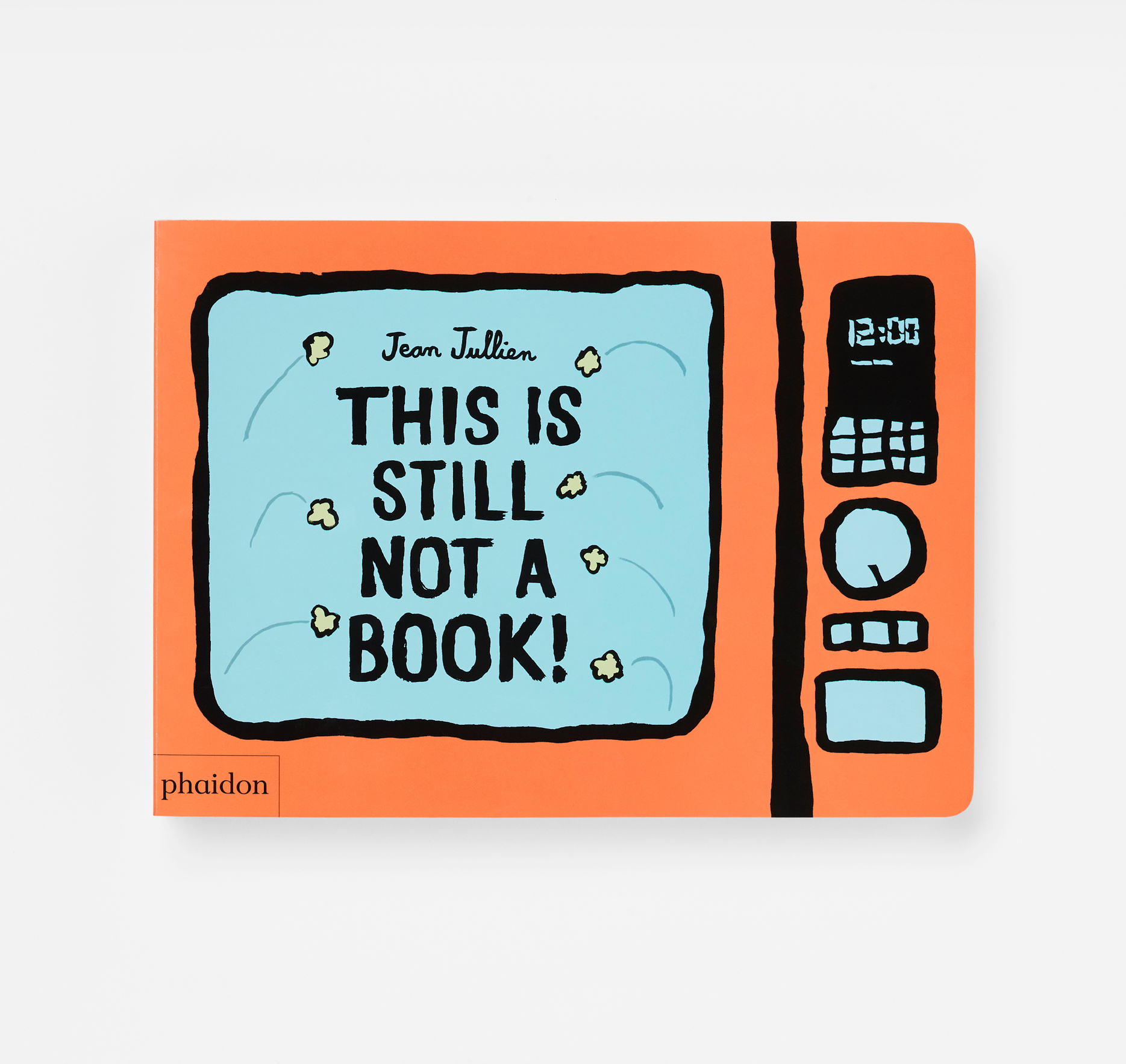 Our kids' books by the acclaimed French illustrator and author Jean Jullien remain popular with children aged 2-4 too. No one creates images quite as playful, innocent and beguiling as Jullien. His Before & After book will get kids guessing and laughing, as Jullien guides them through a series of actions and reactions. His physiognomic themed title, Why The Face?, is a wonderfully fun exercise in reading expressions; while This Is Not A Book and This Is Still Not A Book, let kids push the boundaries of the reading experience, turning their pages into a laptop, a microwave, a wide open mouth and a suitcase, among other things.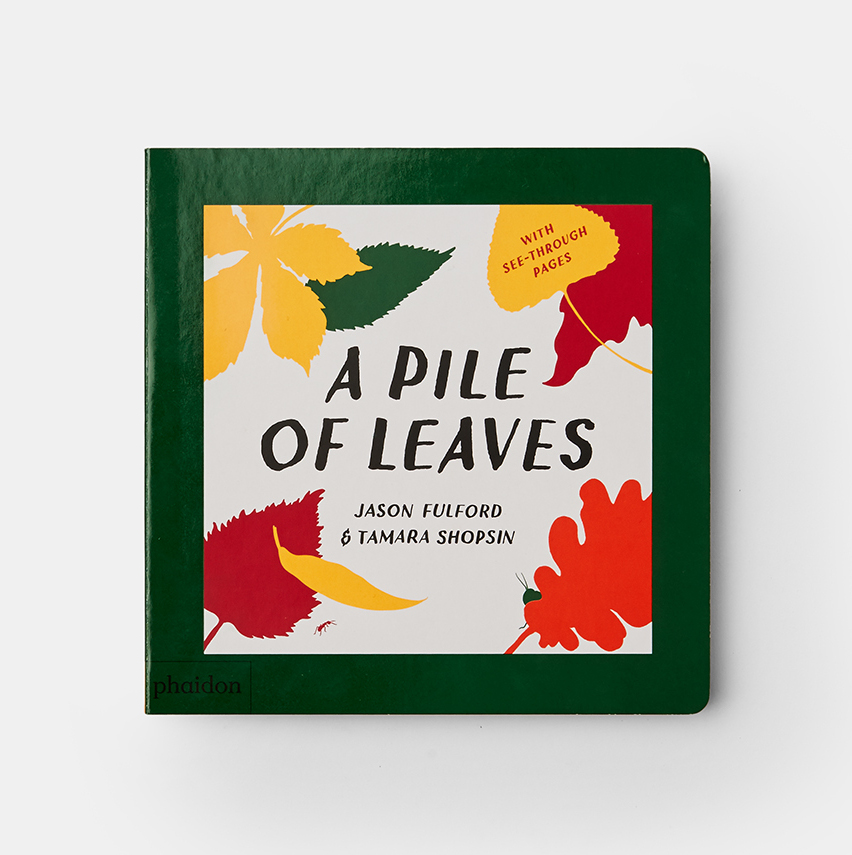 Phaidon has also been working with the Whitney Museum of American Art to create a series of highly artful titles for preschoolers. Husband and wife Tamara Shopsin and Jason Fulford have created these exquisitely designed, deeply considered books, which allow young readers to pile up leaves on top of one another, seek out colours in their surroundings, and get to know artworks from the Whitney's own collection.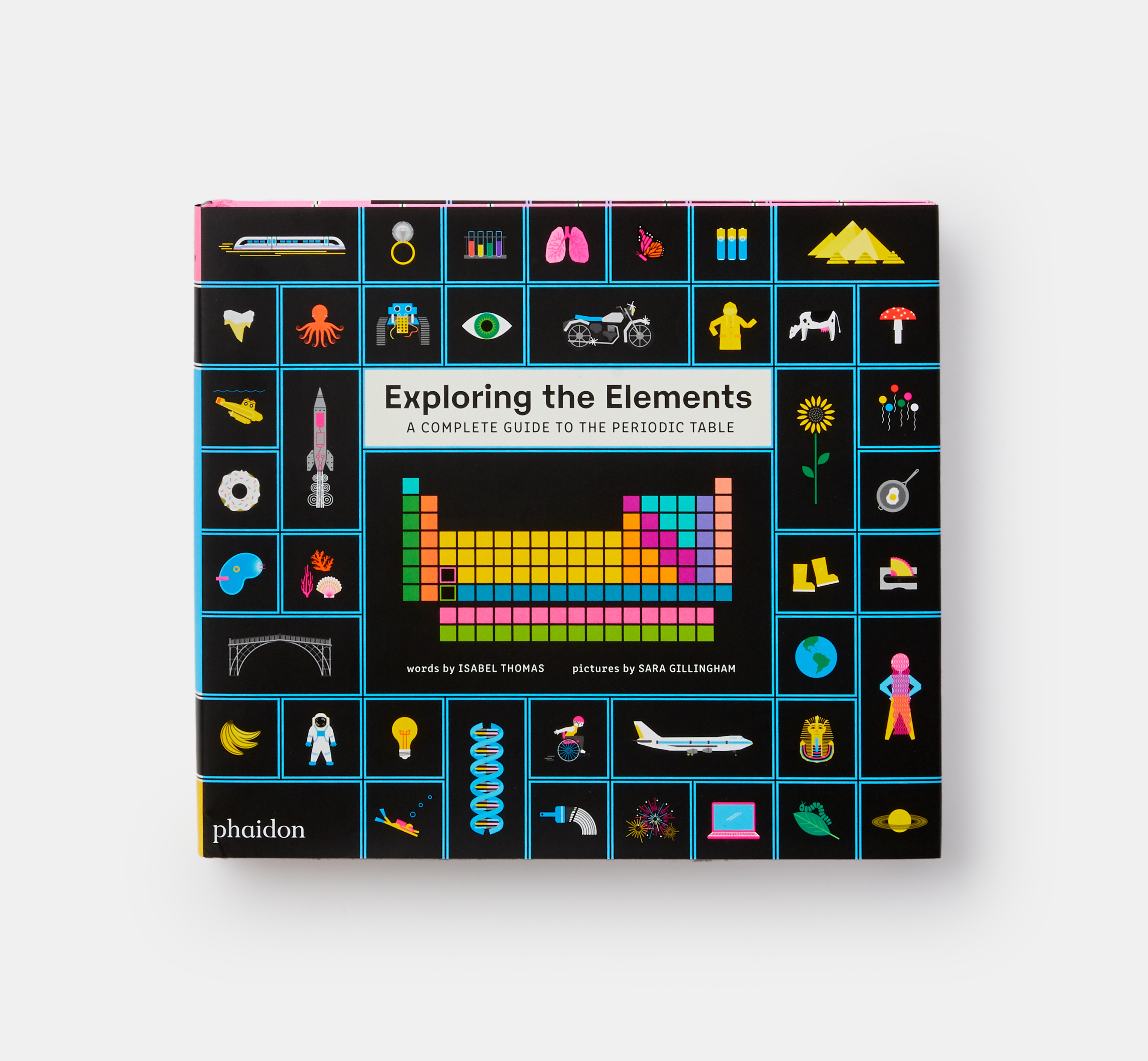 Thanks to the talented illustrator Sara Gillingham and her collaborators, Phaidon has scientific topics such as astronomy, chemistry and physics covered off for children as well as fine art. Gillingham's book Seeing Stars is a graphically stunning, comprehensive introduction to the constellations, while Exploring the Elements: A Complete Guide to the Periodic Table will take kids from aluminium to zinc, via satellites, tech, crazy scientists and explosions. You can find them all and order your copy, via our site, here.