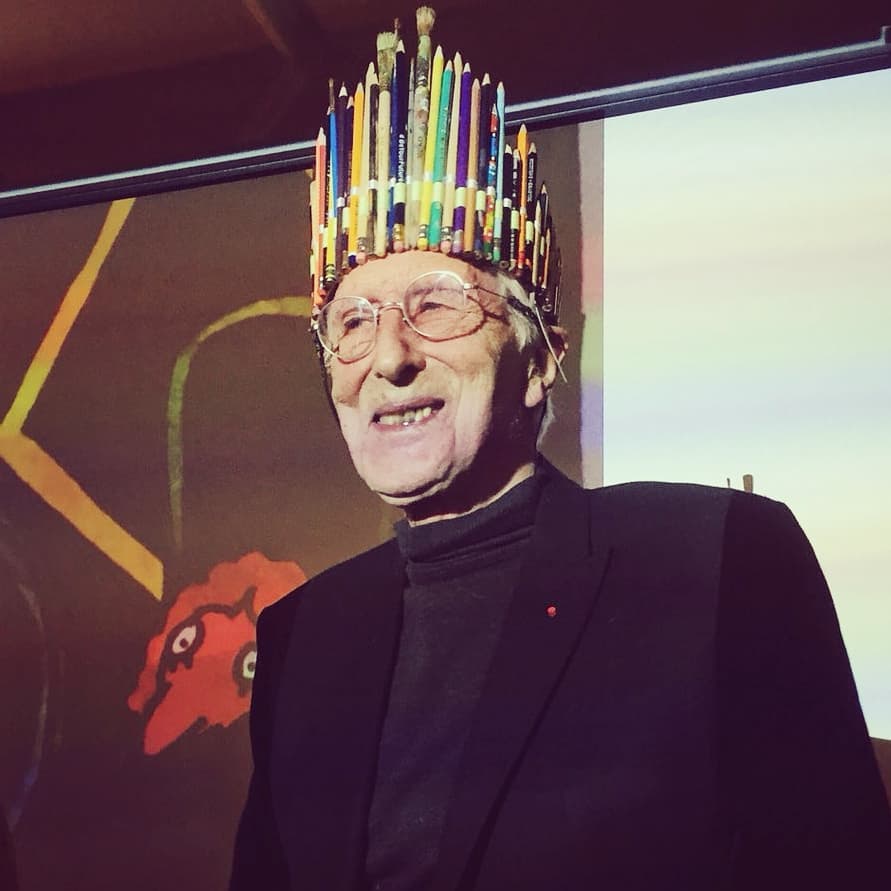 Tomi Ungerer: an outsider who found a home in children's books
We look back at the French writer and illustrator's life and work, following his death on Saturday at the age of 87
You can always judge the success of a life by the tributes. By the number of people who want to express just how much they were moved, inspired or otherwise positively affected by the passing of a much loved talent. Tributes from the many who never met the subject, and from those lucky enough to work closely with, and who had their own lives lit up by the experience.
The life of Tomi Ungerer, who passed away aged 87 at his home on the west coast of Ireland at the weekend, was a resounding success on both of those levels. And many more besides.
To illustrators and artists around the world he was an inspiring father figure, someone with a singular vision who always did it his way, never bending to pressure from those outside the creative circle.
As Stefan Sagmeister told us this morning: Tomi Ungerer could do it all: Tell stories in words, tell stories in images, tell stories for kids, tell stories for adults and do it all at the very highest quality at the very furthest edge of possibilities."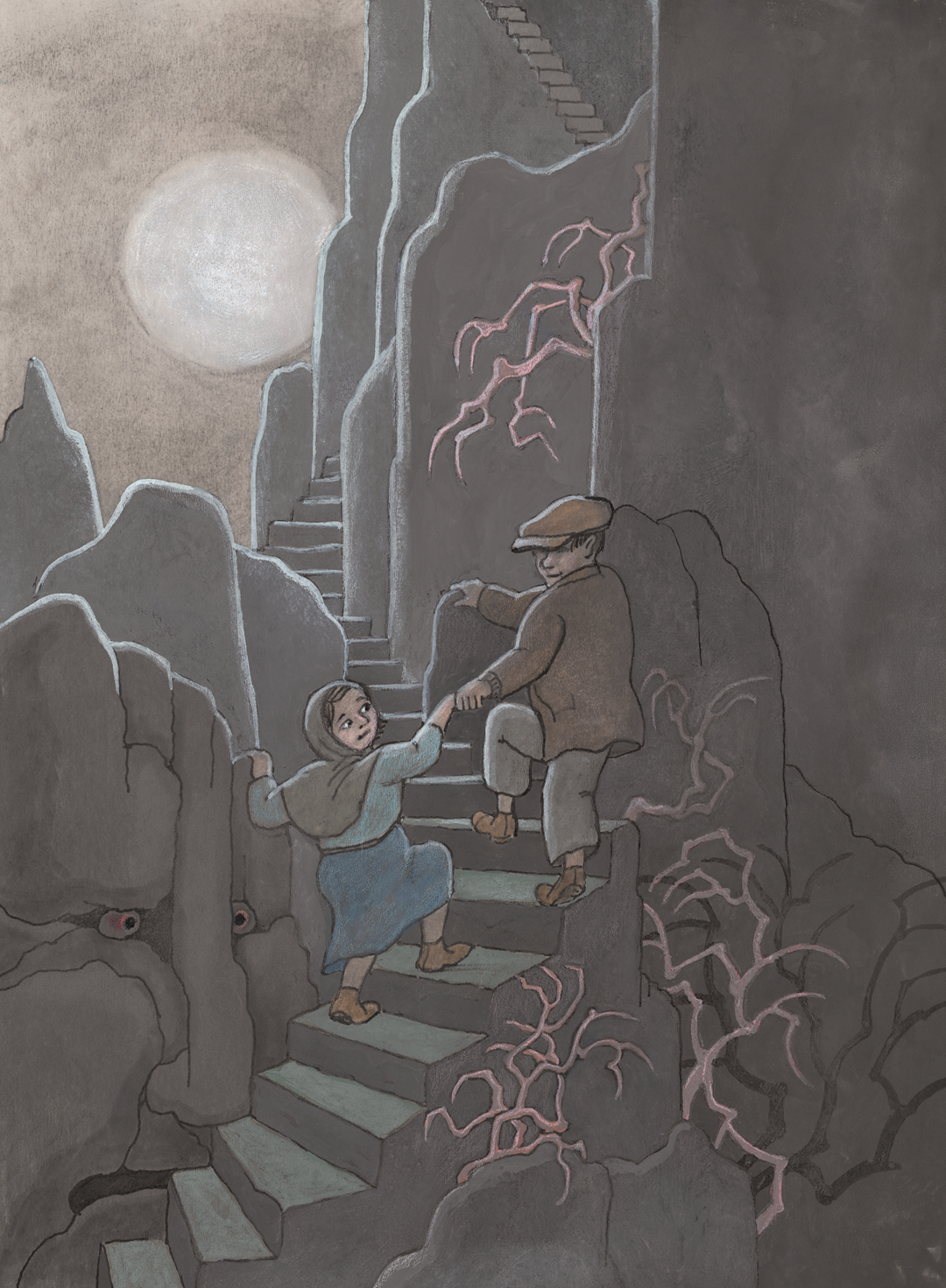 To those of us who worked closely with him at Phaidon Tomi was a 'magical talent': 'someone striving for perfection', 'a mischievous and naughty gentleman who liked a glass of wine and a cigarette' - and 'one of those people you thought would never die, so full of life were they.'
Today is actually the publication day of Tomi's latest reissue Emile. It stands as a fine testament to the sense of life, fun and adventure and eternally quirky way of looking at this world and the next that was Tomi Ungerer's. For Tomi, far out was, indeed, never quite far enough.
To meet him was to fall under his spell. As Catherine Meurisse, illustrator of our new childrens book Lenny The Lobster, told us today: "Tomi was extraordinary; he was a genius, like a mad horse who galloped until his death. Seeing him galloping with his pens from France to New York through Ireland, I also wanted to run. I met him a few years ago, we talked about books, art and drawing. One thing he said, "I never think of the consequences", was a wonderful lesson from a masterful, free artist. Only a few artists like Tomi Ungerer exist in one century. Saul Steinberg, Jean-Jacques Sempé, Quentin Blake. They are rare and precious."
Born into a prosperous family in Strasbourg, north-western France in 1931, Ungerer was just three-years-old when his father, a watchmaker died, and only eight when the German armed forces invaded his part of France.
He once said: "When I write, I respond to an expectation of the child that I was. We must traumatize the children so that they have an identity!"
That isn't the sentiment you'd expect of an outstandingly successful children's author - a legend, even - but Ungerer was pretty much unlike anyone else you would come across in children's books, and much of his success arose from his own traumatic early life.
Perhaps this is why his tales of ogres and robbers, invalided soldiers, errant moon men and lonely island hermits always emit a fair amount of peril, even if almost every beautifully illustrated story ends happily.
"How you should treat children in literature was very important to him," says Phaidon's Paris-based Foreign Editions Manager Hélène Gallois Montbrun.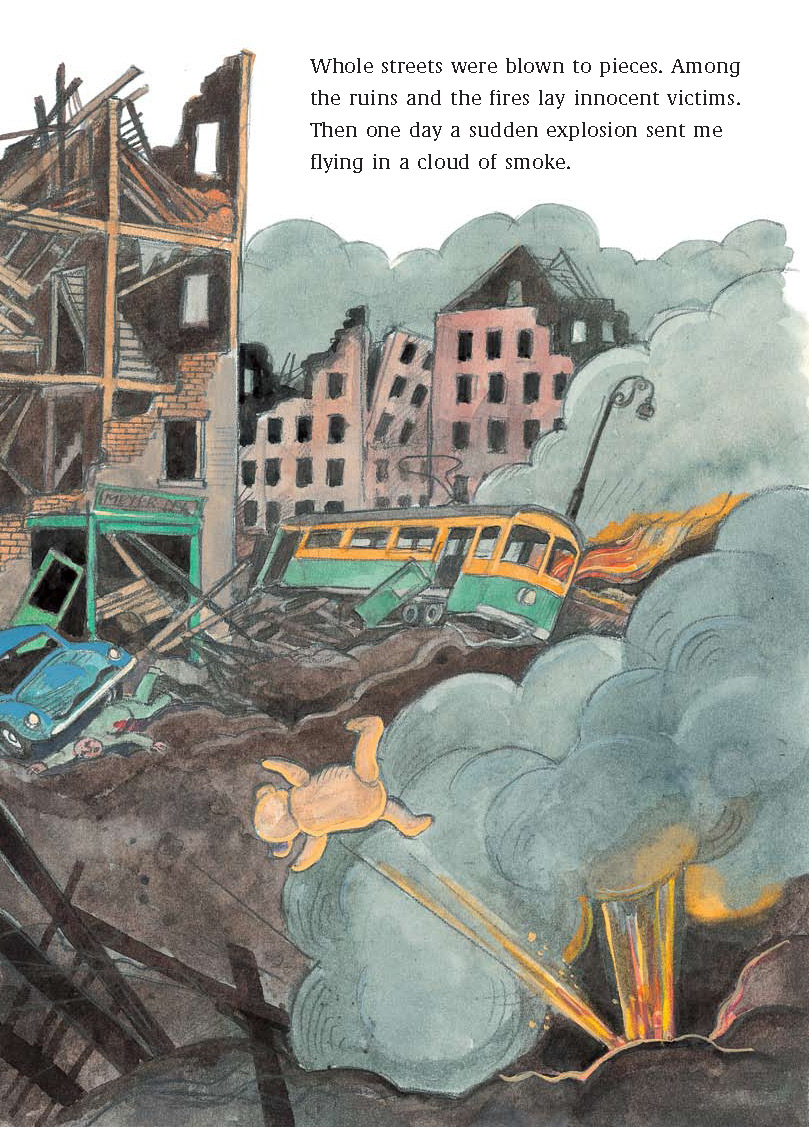 "He loved plays on words. Don't hope, cope, was one of them. He told me that in his books children are never scared - whatever the situation. Encouraging kids to play with fear was so important for him."
This was one of the things that attracted Kevin Waldron, the illustrator of our book Feed Me to Unger's drawings when he was studying design.
"I discovered Tomi's books in college and the spell was cast," he told us. That shaky line, the wicked energy and style! I wanted to draw like that. His books are exciting, full of the good and beautiful and the bad and scary things in life."
"He had friends who were brought up in concentration camps and they made the best life they could," explains Phaidon Children's Projects Editor Maya Gartner, who stayed with Ungerer for four days at his home in Ireland in 2016.
"He believed that you are what you make, you are what you do you are what you think. He fought against prejudice. His words are universal in that he resonates with people – he had this great mix of humour and passion."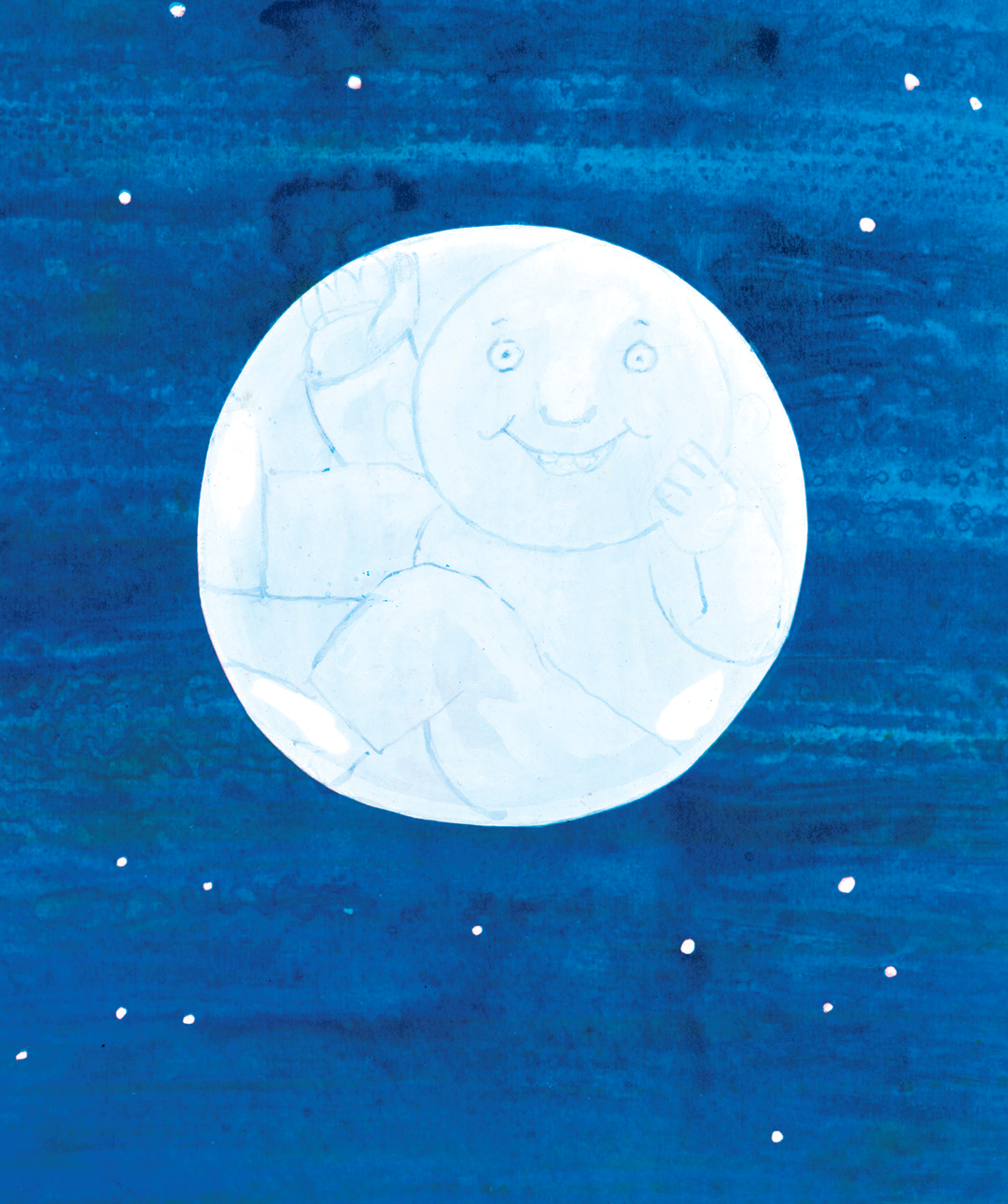 "He was cheeky, mischievous, joking all the time and so naughty. He never spoke down to children and would love to include words they'd have to look up. I remember him telling me how he refused to delete the word blunderbuss from The Three Robbers when his original editor asked him to. He was so proud of that word."
"I would strive to conceive tales that I myself would have liked as a child," Ungerer once said. "The child in me, call it arrested development, has been present, lingering throughout my career."
His conceptions travelled far and wide though they found a particular resonance with a child in Paris, the celebrated illustrator Jean Jullien.
"I grew up with his stories and loved his peculiar character and storytelling at the time. I discovered the scope of his work in advertising and satirical drawing much later, with amazement. He was an incredible all encompassing artist."
Gallois Montbrun concurs. "That's how Tomi was - like a child all his life. Life was fun for him. He was a joyful man. I saw him at the end of October and he was full of energy with many plans and things he still wanted to do."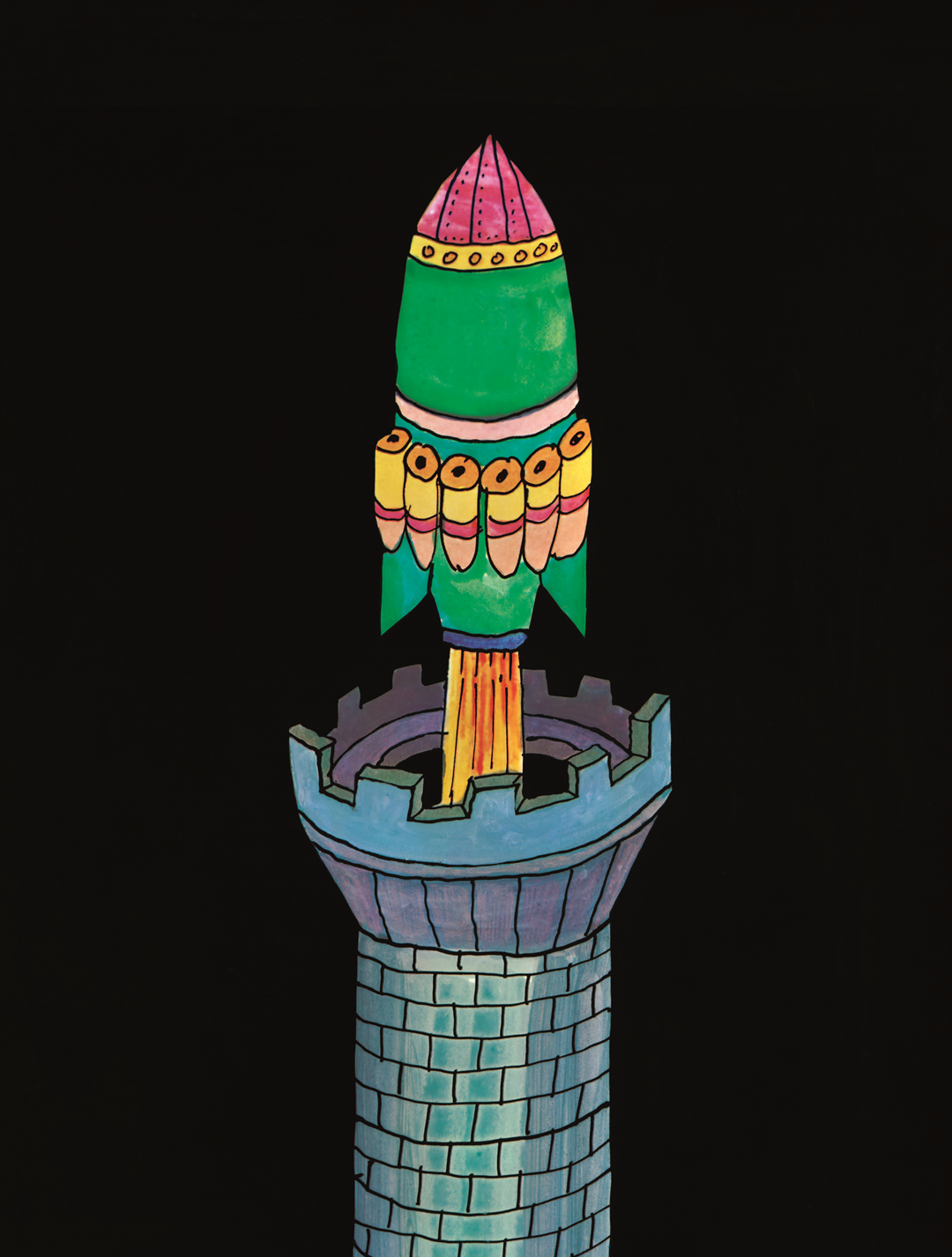 Having failed an important school exam – a school report from the time describes him as a "willfully perverse and subversive individualist" – Ungerer struck out for Norway, and ended up crossing the Russian border. "I sort of sneaked through," he told Phaidon.com in 2014, "it was in the Norwegian newspapers. The Russians were patrolling, and I remember being in the woods; I drew myself in my sketchbook."
This was just the first trip in a long and peripatetic life that informed his art and outlook. He served in the Méharistes, or French Camel Corps, in Algeria during the early 1950s; hitchhiked across Europe, and eventually travelled on to New York in 1956 to establish himself as an artist, author and illustrator.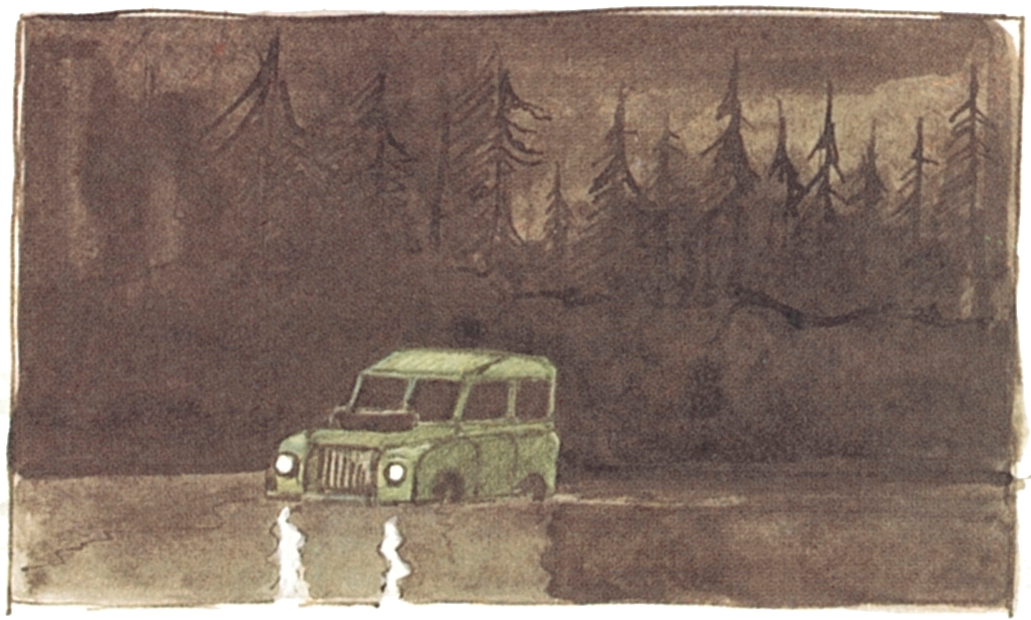 Such worldliness comes through in his books. The uniforms of the military officers in Moon Man; the extravagant cakes enjoyed by his pig family, The Mellops; and the detailed evocation of a rural, Irish coastal community in Fog Island, all show just how well travelled an artist Ungerer was. And with that travelling came a certain wariness of national borders. "I don't belong to a country," he once said. "My only country is the soles of my shoes."
Ungerer thrived in mid-century New York City, working both as a children's author and a commercial illustrator. He produced pictures for the Village Voice, made advertisements for the New York Times, and illustrated articles for Esquire and Playboy among other titles and even created the iconic poster for the theatrical release of Stanley Kubrick's 1964 satire, Dr Strangelove.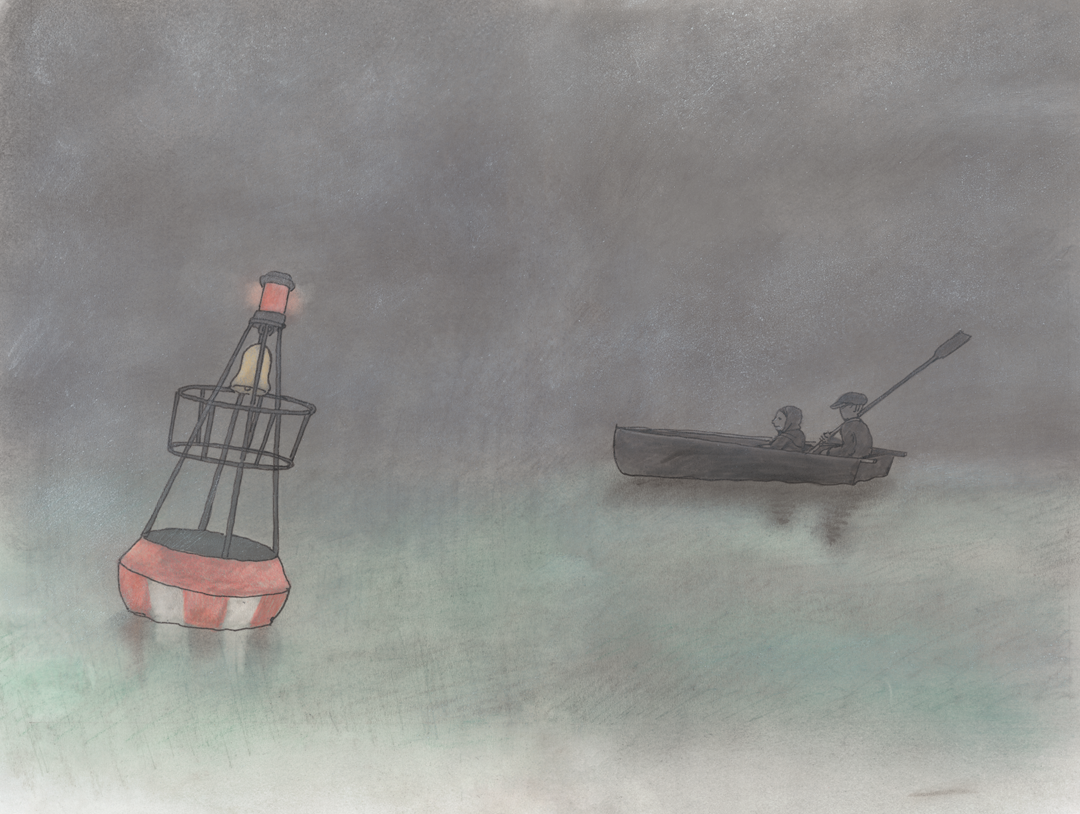 However, he found that success in one area restricted his development elsewhere. "I went to see Leo Castelli, Andy Warhol's gallerist," he recalled in 2015. "He very kindly told me how much he liked my work, but explained that I was already branded as a 'commercial artist.'" He went on, "Politically, technically, erotically incorrect: I was a misfit and, in my own way, I enjoyed it."
While many commercial artists have a libidinous side, none but Ungerer shared a flat with the famous Hamburg dominatrix Domenica Niehoff. He moved in with Niehoff during the 1980s to research his book on the city's sex workers, Guardian Angels of Hell, one of many works of erotica, which, for some publishers, sat uneasily alongside his children's work.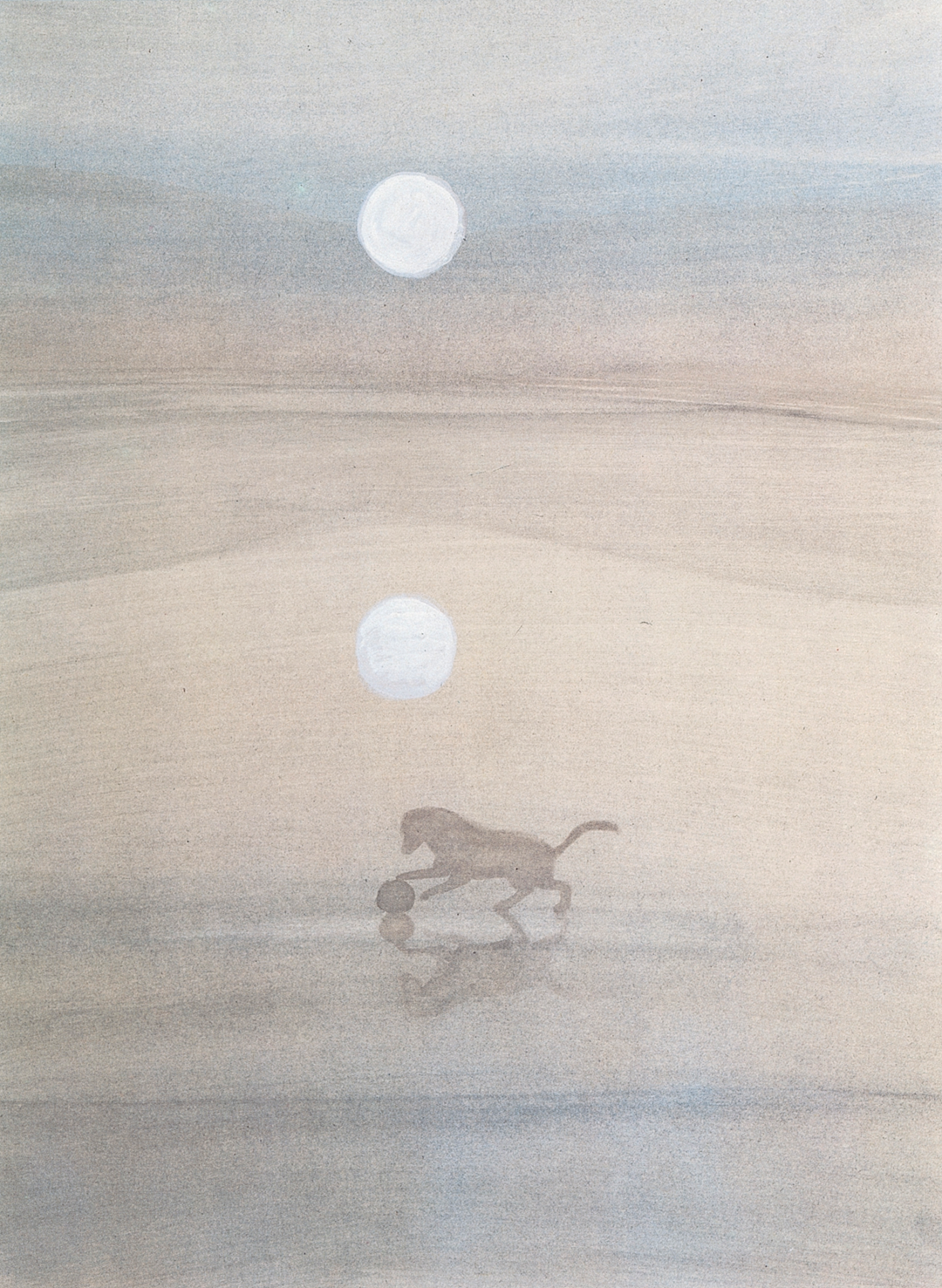 Nevertheless, Ungerer's humour and inventiveness come across in these publications, which vary from his 1969 tech-sex fantasy Fornicon, through to his more frivolous work of amphibious erotica, The Joy of Frogs.
These may seem like strange artistic choices, yet Ungerer always insisted on remaining outside the confines of acceptability.
"My freedom of expression is a priority," he once said. "I never was a joiner; fads, fashions, and trends are a form of tyranny."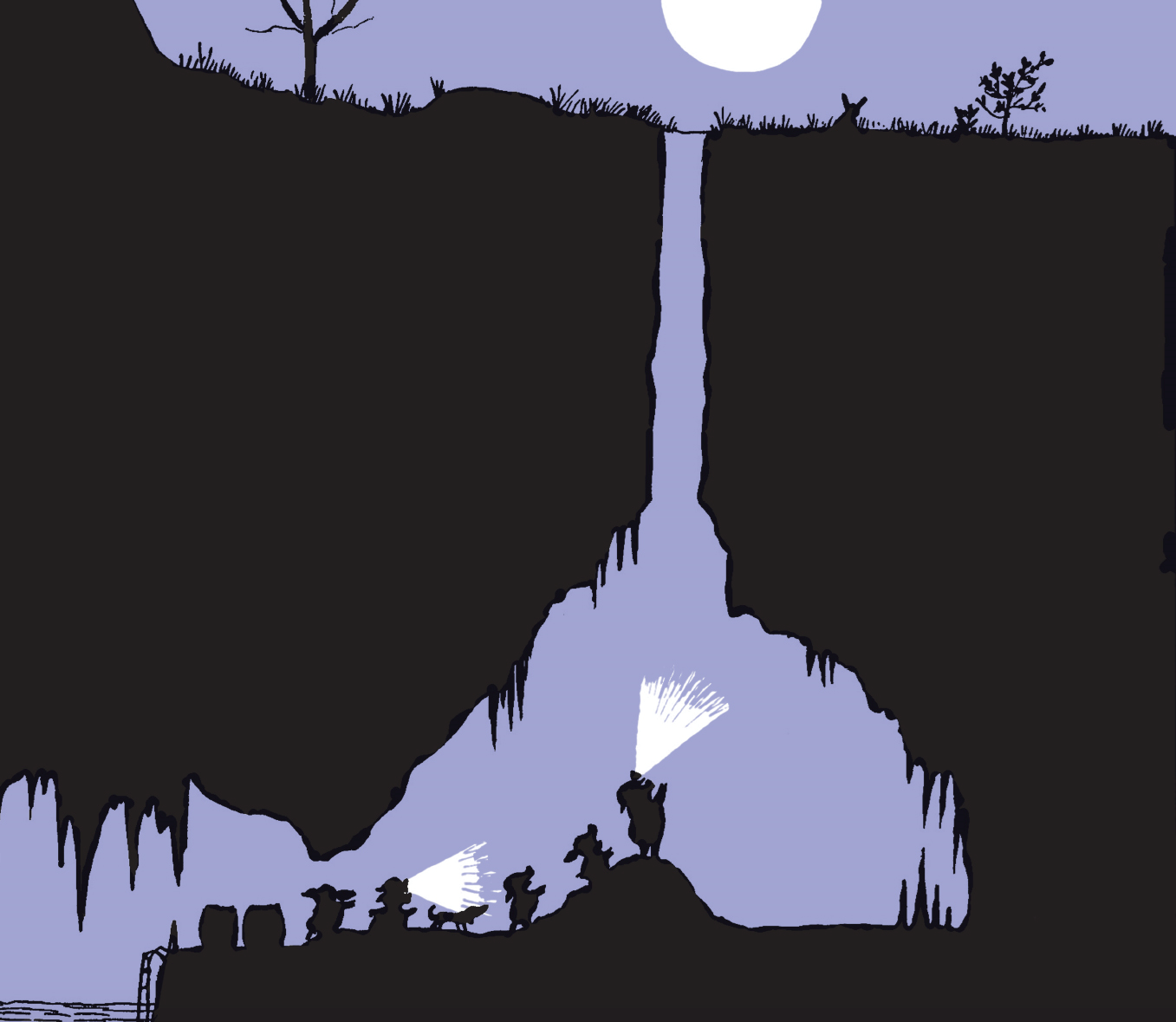 Ungerer didn't limit himself politically either, and during the 1960s and 70s made political posters protesting the war in Vietnam, the militancy of US race relations, as well as also formal, campaign illustrations for Germany's Social Democratic Party.
He later suspected that it was this work that drew him to the attention of the FBI, who subjected him to a remarkably thorough search at Idlewild airport. "It was just like in a movie," he told the New York Times back in 2008. "I don't know whether it was the F.B.I. or whoever they were. They even opened the soles of my shoes."
This, coupled with his erotic work, led to a fallow period for Ungerer during the late 20th century. "Americans cannot accept that a children's book author should do erotic work or erotic satire," he reasoned. "Even in New York it just wasn't acceptable."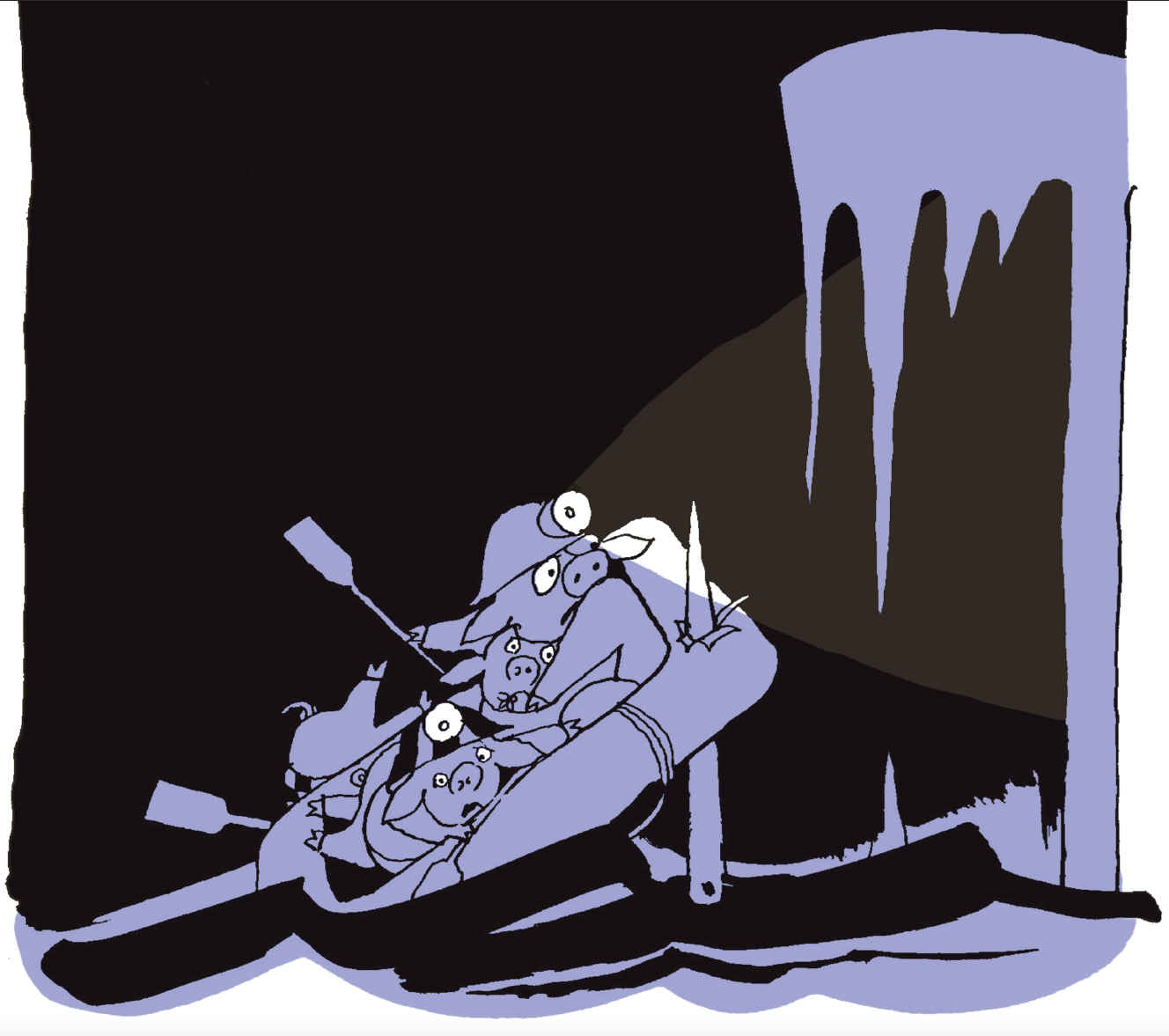 He relocated to an isolated peninsula in Nova Scotia, Canada – an experience he describes in his illustrated diary of self-sufficiency, Far Out Isn't Far Enough – before moving onto a similarly remote locale in West Cork, Ireland.
"When I was with him there he said that when he was young, would pick a word to draw from a dictionary everyday, and that he still did this when he had time," Maya Gartner remembers. "He told me he loved his stories but not always his illustrations so he was always drawing to improve, striving for perfection."
When Phaidon began to republish Ungerer's work in Spring 2008, we were quite justified in describing him as "the most famous children's book author you have never heard of."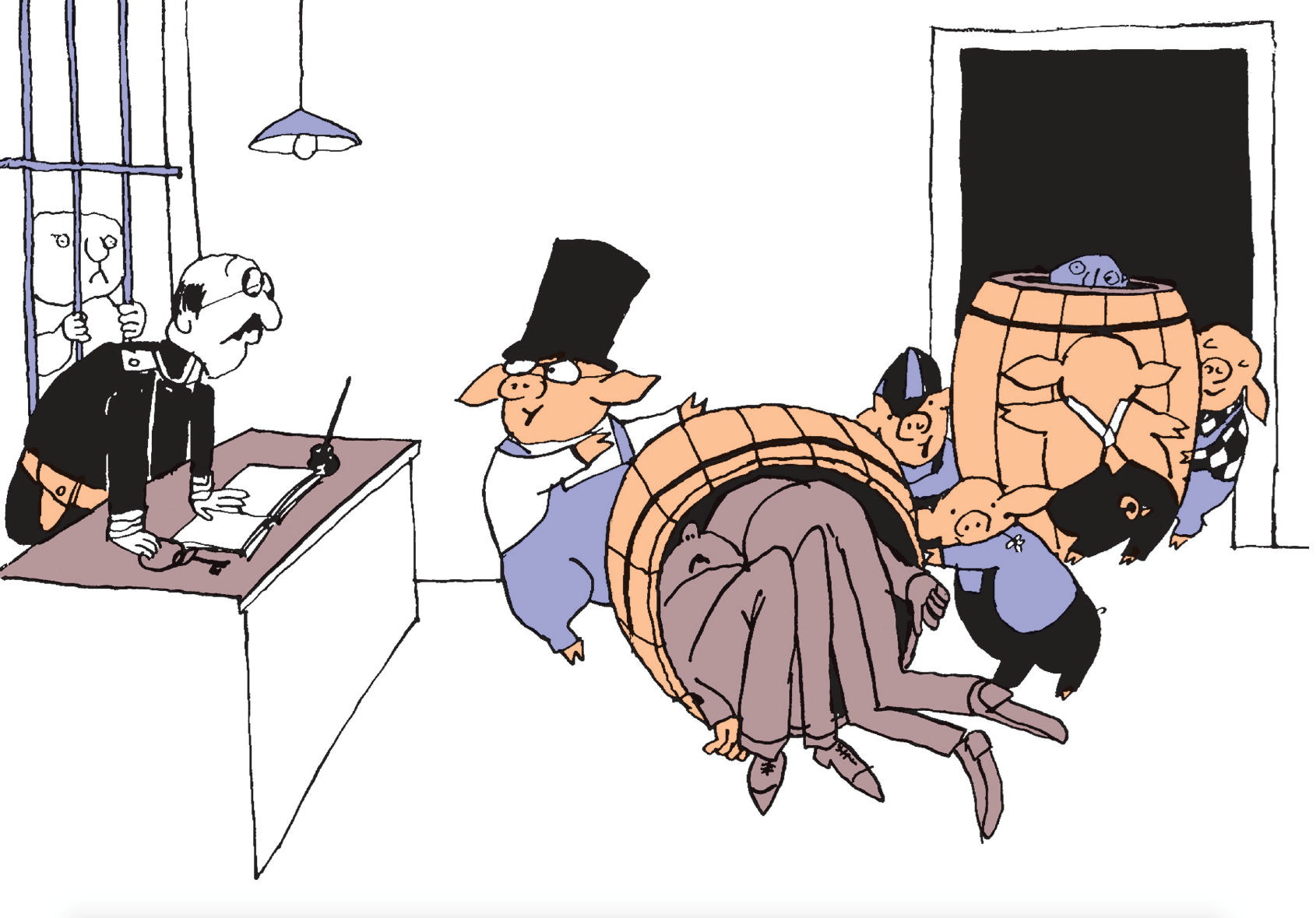 Beloved by insiders such as Maurice Sendak - "No one, I dare say, no one was as original," Sendak said of his fellow author "Tomi influenced everybody" – and fellow outcasts such as Michel Houellebecq – "Tomi Ungerer 's drawings are among the most beautiful in the world" Houellebecq wrote back in 2001 – Ungerer found a new audience during the final decade of his life, charmed by his ribald wit, beautiful drawings and universal outlook.
Meagan Bennett, Phaidon's Art director for Children's books, who worked with Tomi during these latter years said: "He had the presence of a benevolent genius - a combination of boundless charm, wit, mischief, warmth, and humility. Conversations with him were packed with humour and wisdom, often in the form of aphorisms. Unsurprisingly, he was a brilliant storyteller; a talent to which the world of children's publishing owes so much."
Ungerer also received official recognition by the French state, which made him Commandeur de l'Ordre national du Mérite in 2014, and Commandeur de la Légion d'Honneur in 2018.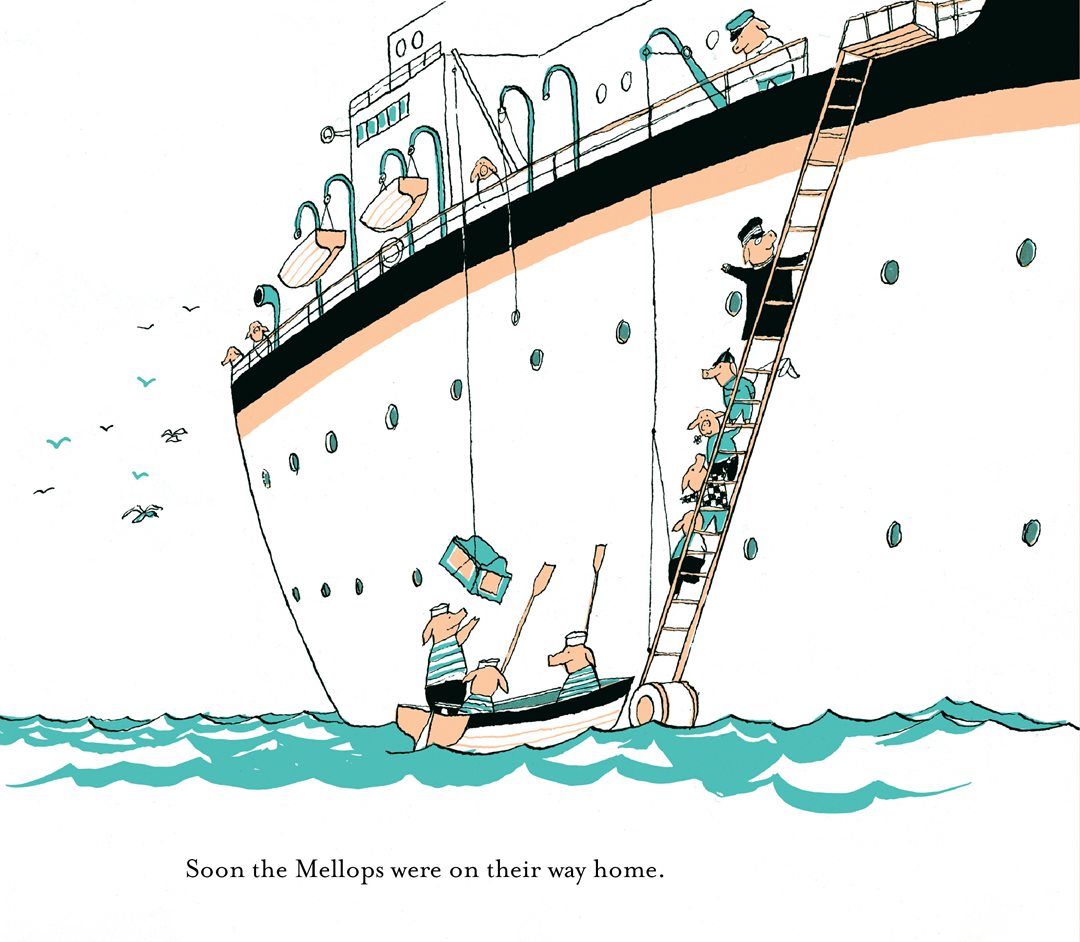 Perhaps this is why, during the last years of his life, Ungerer adopted a sanguine attitude towards his own, final demise. "Death is an incident like the others," he told Le Monde in 2016. "I see her as a customs controller: we have to go past her without knowing what is waiting for us on the other side. Who knows, it may be a huge rainbow! It's still great not to know where we are going, right?" Rest in peace Tomi. You've earned it.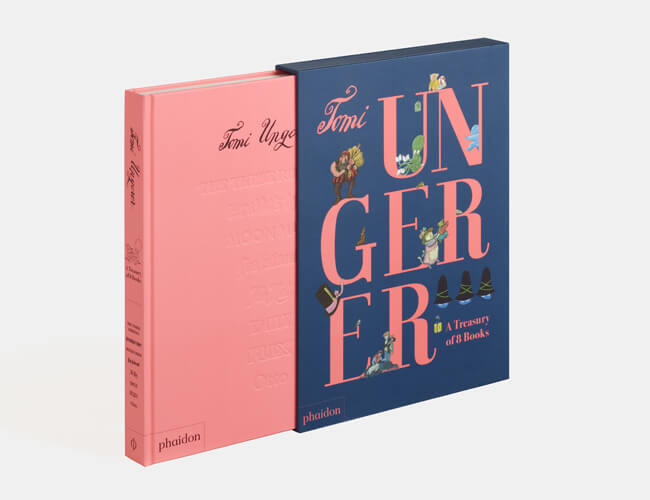 To find out more about Tomi's varied life and lovely, lively stories and illustrations go here.