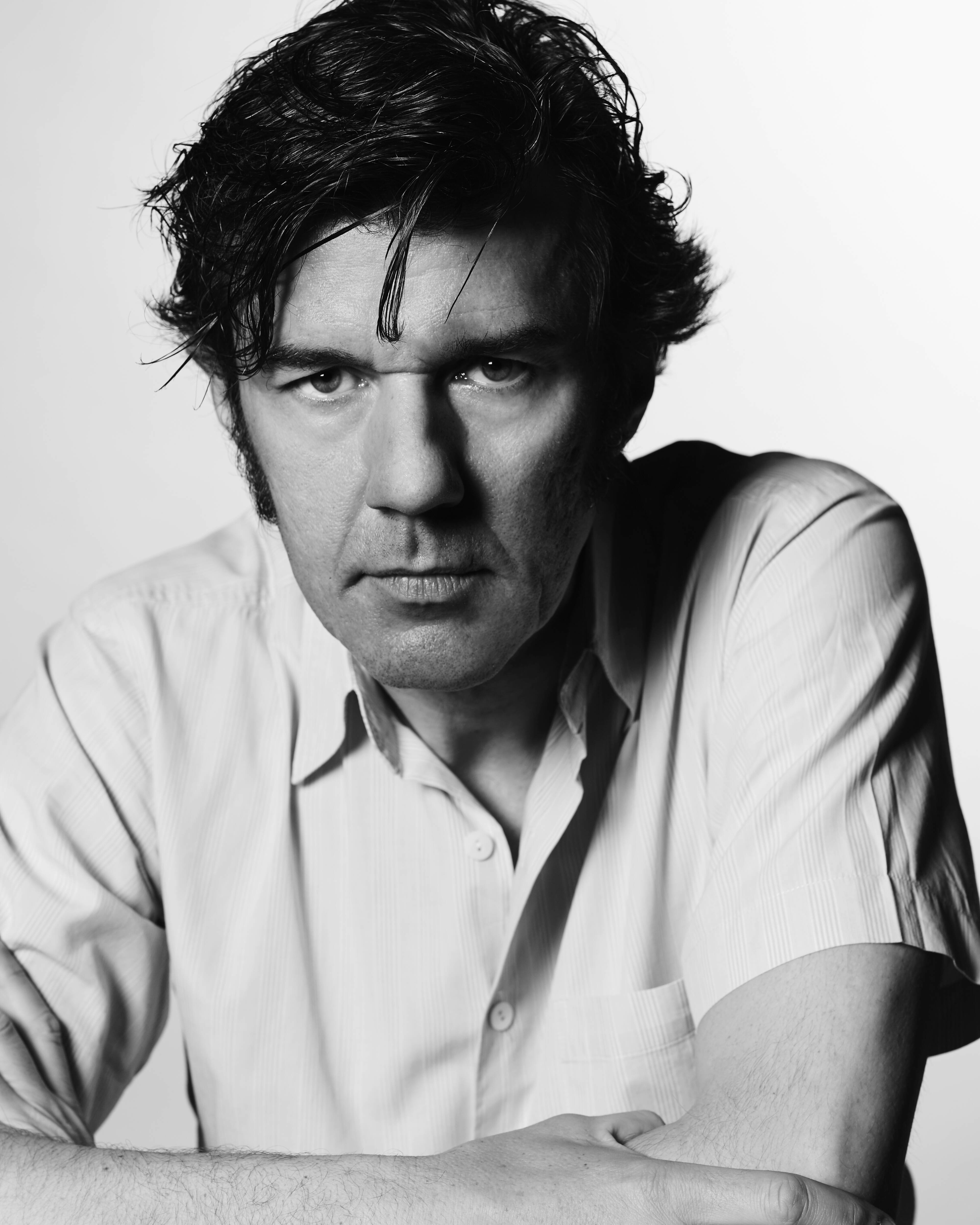 10 Reasons why Now Is Better
Stefan Sagmeister's new book gives us reasons to be cheerful
Stefan Sagmeister is a celebrity in the design community, lecturing and exhibiting his work internationally. He's designed era-defining work for everyone from The Rolling Stones to the Guggenheim; has given inspirational talks for TED and design schools worldwide, and consistently pushes himself to look at everything in our world just that little bit differently; always finding the beauty and the power within both animate, and inanimate, objects.  
You may know him from the Phaidon book Beauty. His new book, Now is Better, continues his life-long preoccupation with exploring how design can touch our hearts and improve our lives.  
In it, Sagmeister studies quality of life through collected data, revealing that—despite how we may feel day-to-day—things really are much better now than they used to be, inspiring us to think about the future with some much-needed hope.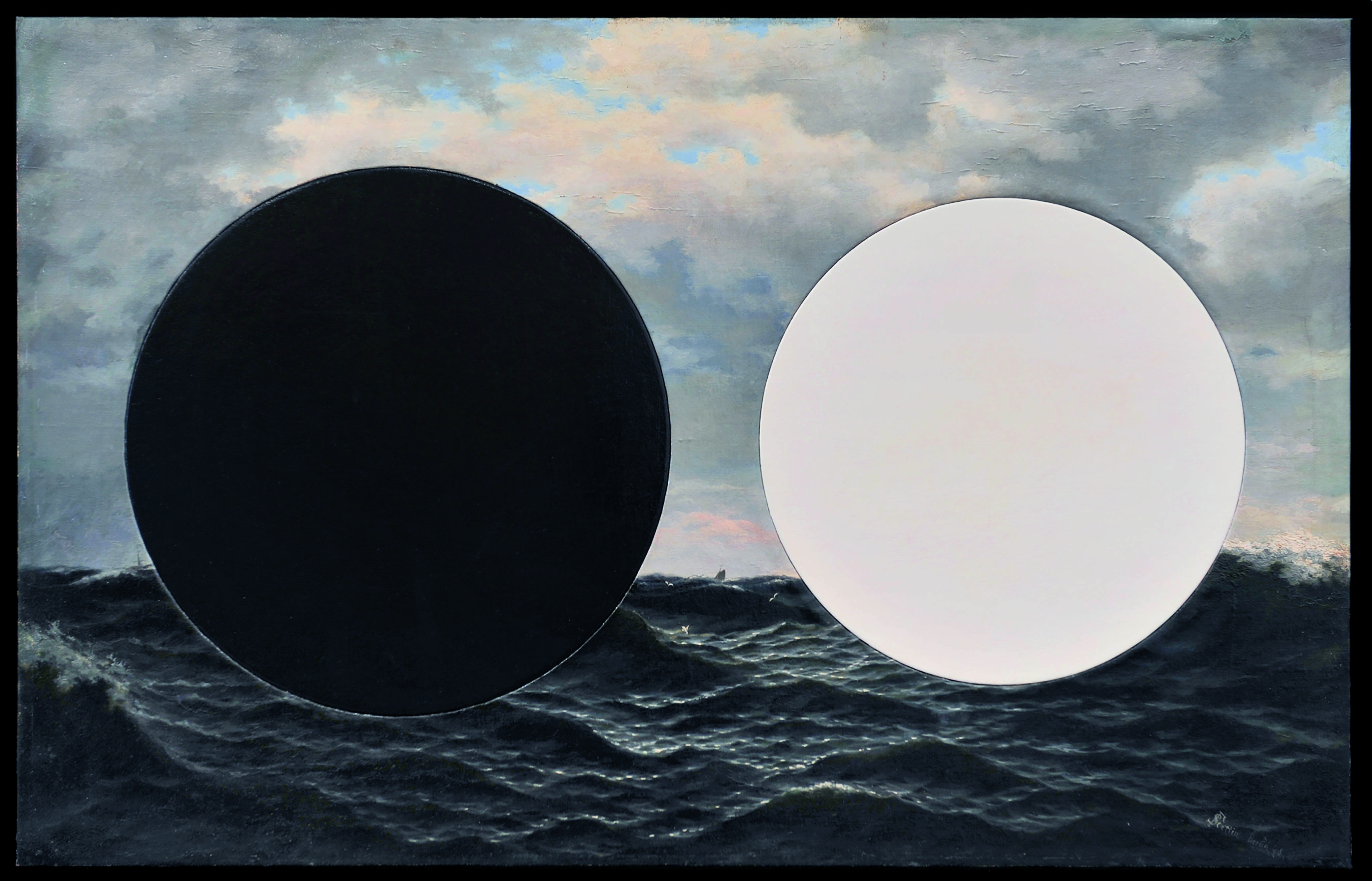 SUICIDE. Image credit: Phillip Reed and Andreas Vesterlund. Yearly suicide rate worldwide per 100,000 people, 2000 vs. 2015
Combining art, design, history, and statistical analysis, Sagmeister engages the reader by transforming data sets into stunning artworks—with the visualized data either inlaid into nineteenth-century paintings, embroidered onto canvases, or transformed into dynamic lenticular prints and hand-painted water glasses.  
The initial historical paintings for the work shown in this book came from Sagmeister's own family history. His paternal great-grandparents, Gebhard and Rosalia Sagmeister, opened a small antique store in Bregenz, Austria, in the 1820s and were among the luckier of their generation in that they could read and write.
The wares that didn't sell were stored in the attic of Sagmeister's childhood home and are have now been transformed into the images in the book.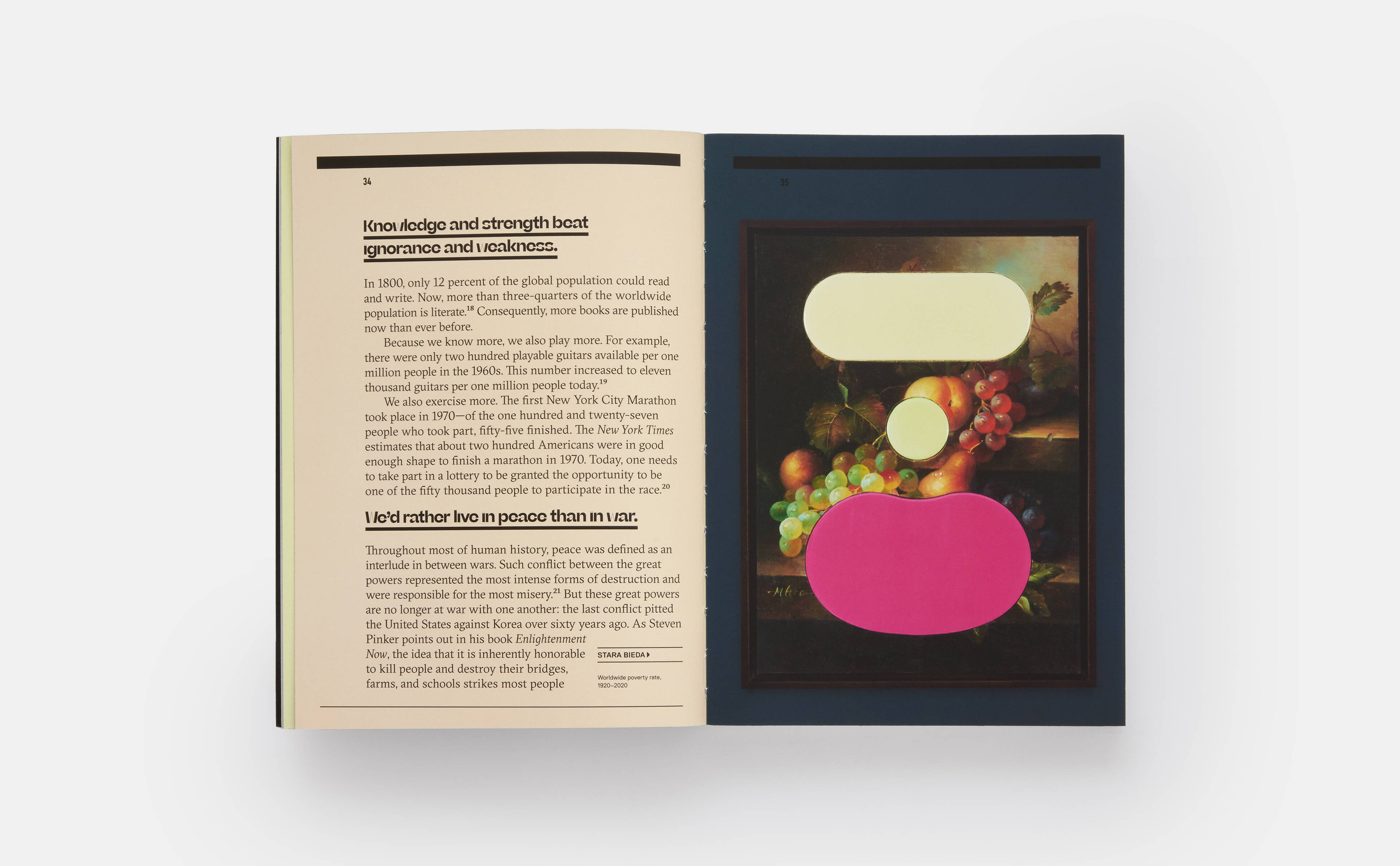 Pages from the book
The underlying messages of positivity throughout are bolstered by a foreword from psychologist Steven Pinker; an essay by graphic designer and historian Steven Heller; and a conversation between Sagmeister and Hans Ulrich Obrist, artistic director of the Serpentine Galleries, London.  
So what's so great about a moment that's plagued by war, inequality, threats to democracy and, well, yes plague itself, you might ask?  
Well, Sagmeister believes we have a greater chance of addressing issues such as these, if we first recognize that we've already achieved quite a lot.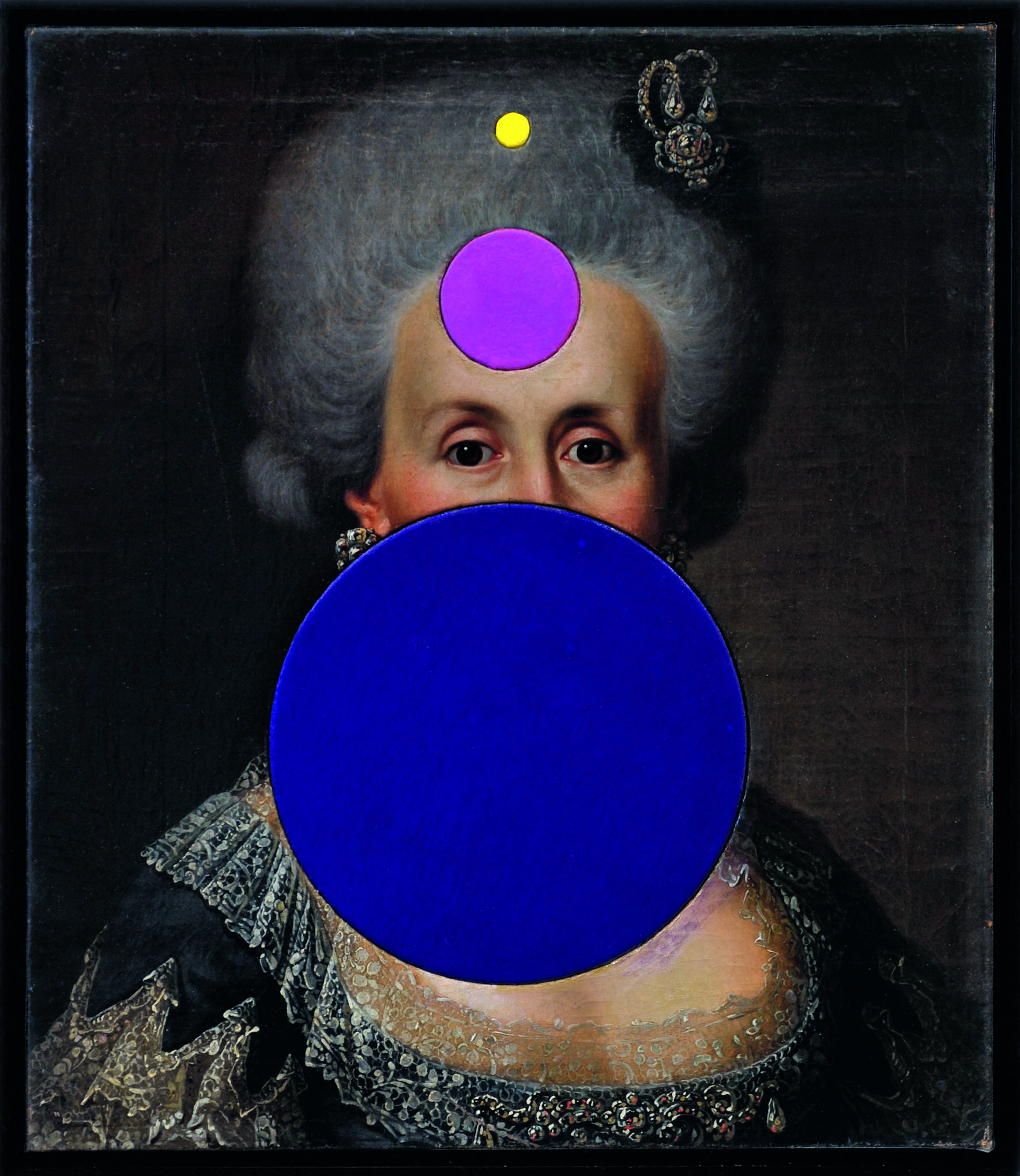 WOMAN I. Image credit: Phillip Reed and Andreas Vesterlund. Percentage of countries in which women have the right to vote, 1900 & 2000
While "Data" has become a bit of a scary word, exploited by tech companies to invade our privacy and attention, "Data, mobilized for the good of humankind," he argues, "is a vital moral force, a bulwark against the primitive fallacies and biases built into our brains. Regardless of how salient or memorable or viral they may be, we can't count on our intuitions to reflect reality."  
With that in mind, here are ten things we found in the book to be happy about. As Sagmeister says: "The data reveals that Lennon and McCartney got it exactly right when they wrote: "I have to admit, it's getting better."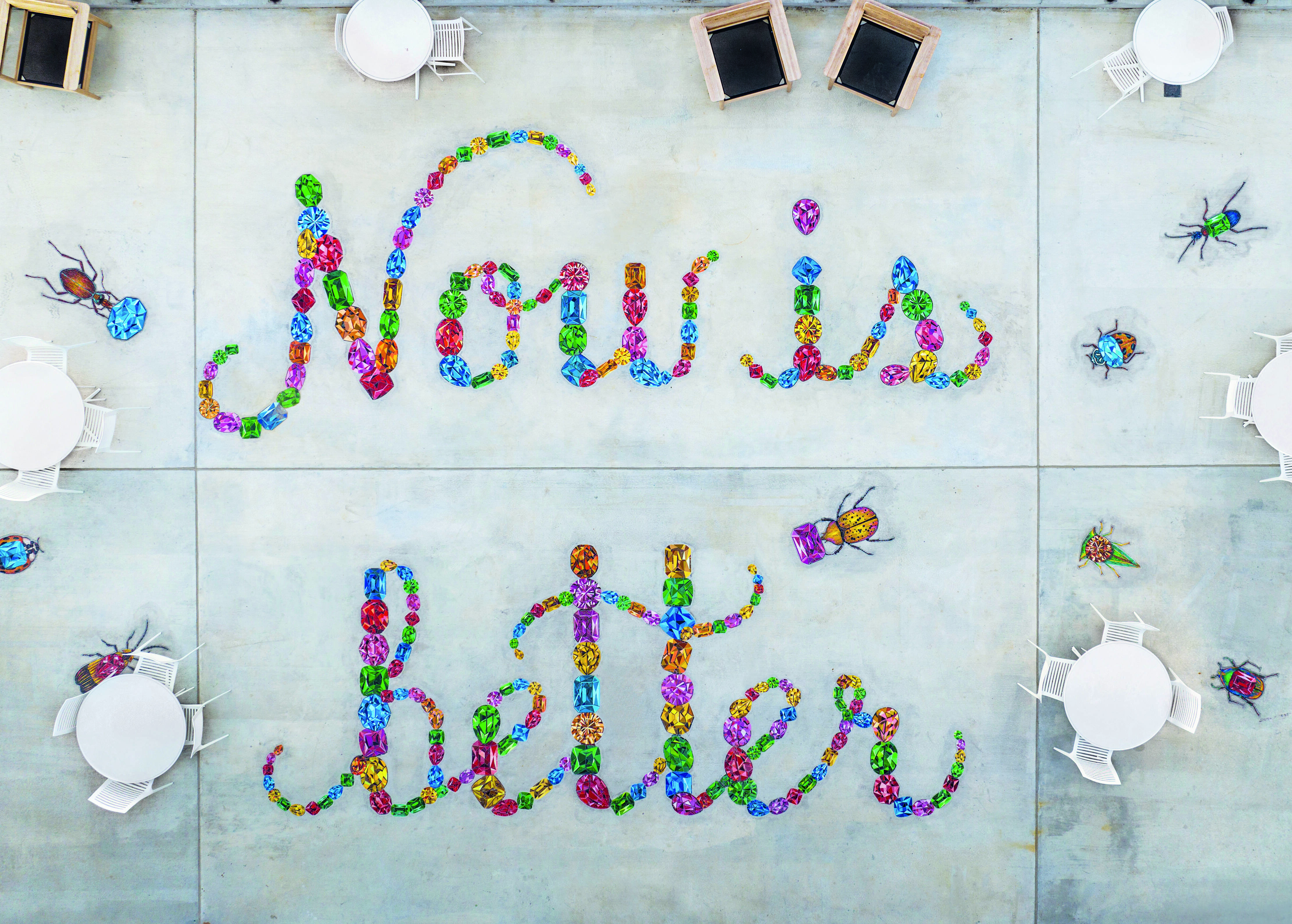 Now Is Better, mosaic on the top floor of the Ledger office building in Bentonville, Arkansas. USA. Image credit: © The Ledger, Bentonville, AR
10 (of many) reasons why Now Is Better  
1) We now enjoy more than double the amount of time on this Earth than our ancestors did only two centuries ago.
2) Fewer people go hungry, fewer people die in wars, or as a result of natural disasters, and more people than ever before live in democracies—living much longer lives.
3) Since the 1800s, the percentage of people living in extreme poverty has fallen from 90 percent to less than 10 percent. The United Nations now predicts we will see the end of extreme poverty within our lifetimes.
4) If news outlets truly reported on the big changes in the world, both positive and negative, they could run the headline: "135,000 people escaped extreme poverty today, and every day, for the past 25 years."  
5) Two hundred years ago, nine out of ten people could neither read nor write, now it is just one out of ten.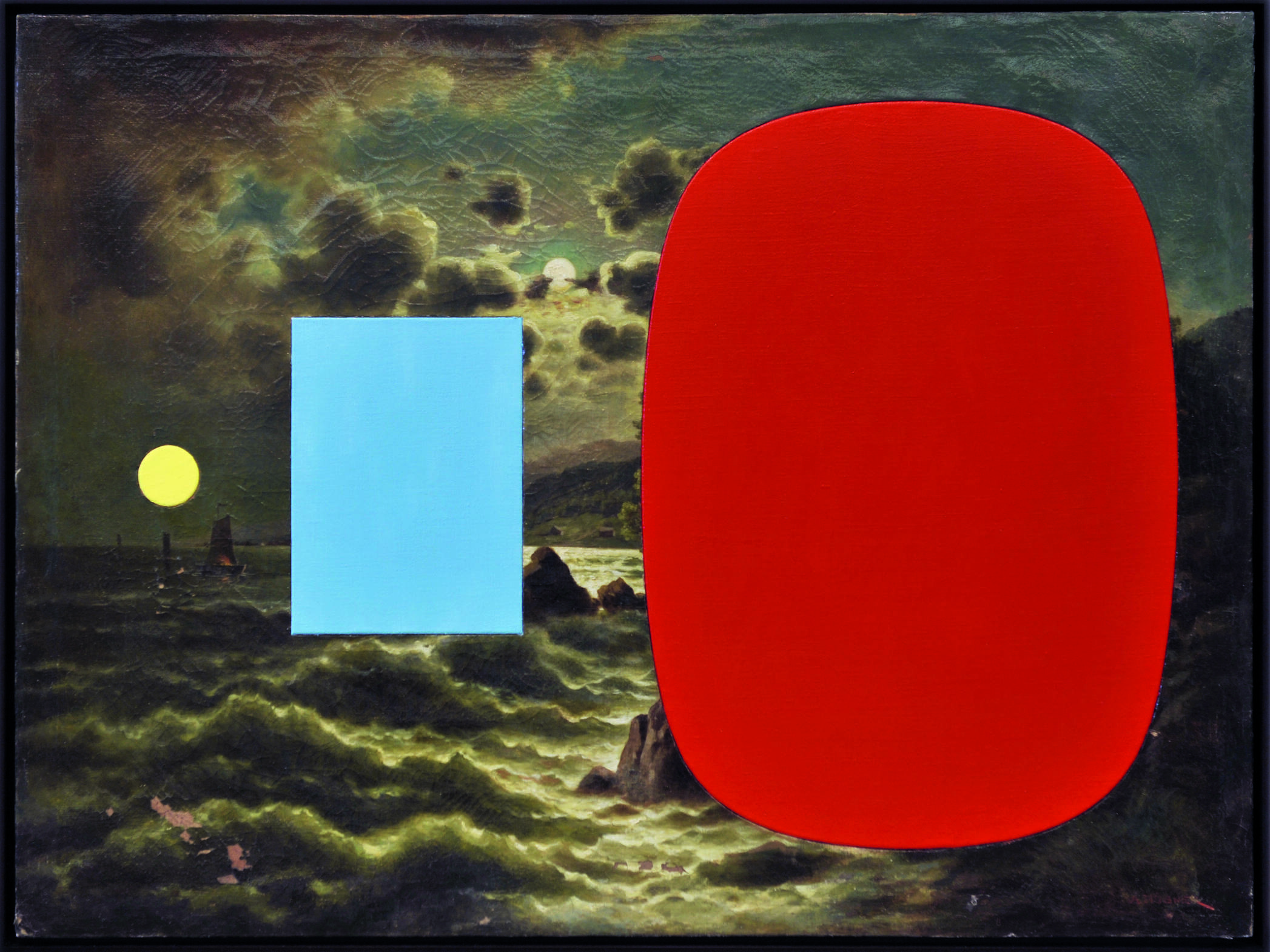 6) The energy value of a typical diet in eighteenth-century France was similar to the energy value of a typical diet in Rwanda in 1965, which was then the single most malnourished country in the world.  
7) We exercise more. The first New York City Marathon took place in 1970—of the one hundred and twenty-seven people who took part, fifty-five finished. The New York Times estimates that about two hundred Americans were in good enough shape to finish a marathon in 1970. Today, one needs to take part in a lottery to get the opportunity to be one of the fifty thousand people to participate in the race.  
8) Throughout most of human history, peace was defined as an interlude in between wars. The idea that it is inherently honorable to kill people and destroy their bridges, farms, and schools strikes most people today as completely crazy. In contrast, the war raging in the Ukraine at the time of publication draws almost universal condemnation. No one believes the Russian aggression to be part of life itself. Progress will never be steady.  
9) For those living in countries at peace, the number of homicides committed globally has been consistently on the decline since the 1400s, dwindling from thirty-five murders per one hundred thousand people down to two per one hundred thousand. You were almost twenty times more likely to be killed at the hands of another in the Middle Ages than you are today.  
10) The number of hours we spend doing housework fell from fifty-eight hours per week in 1900 to fifteen in 2010. Electricity, running water, the washing machine, and the refrigerator have significantly increased the number of hours we get to spend exactly as we wish.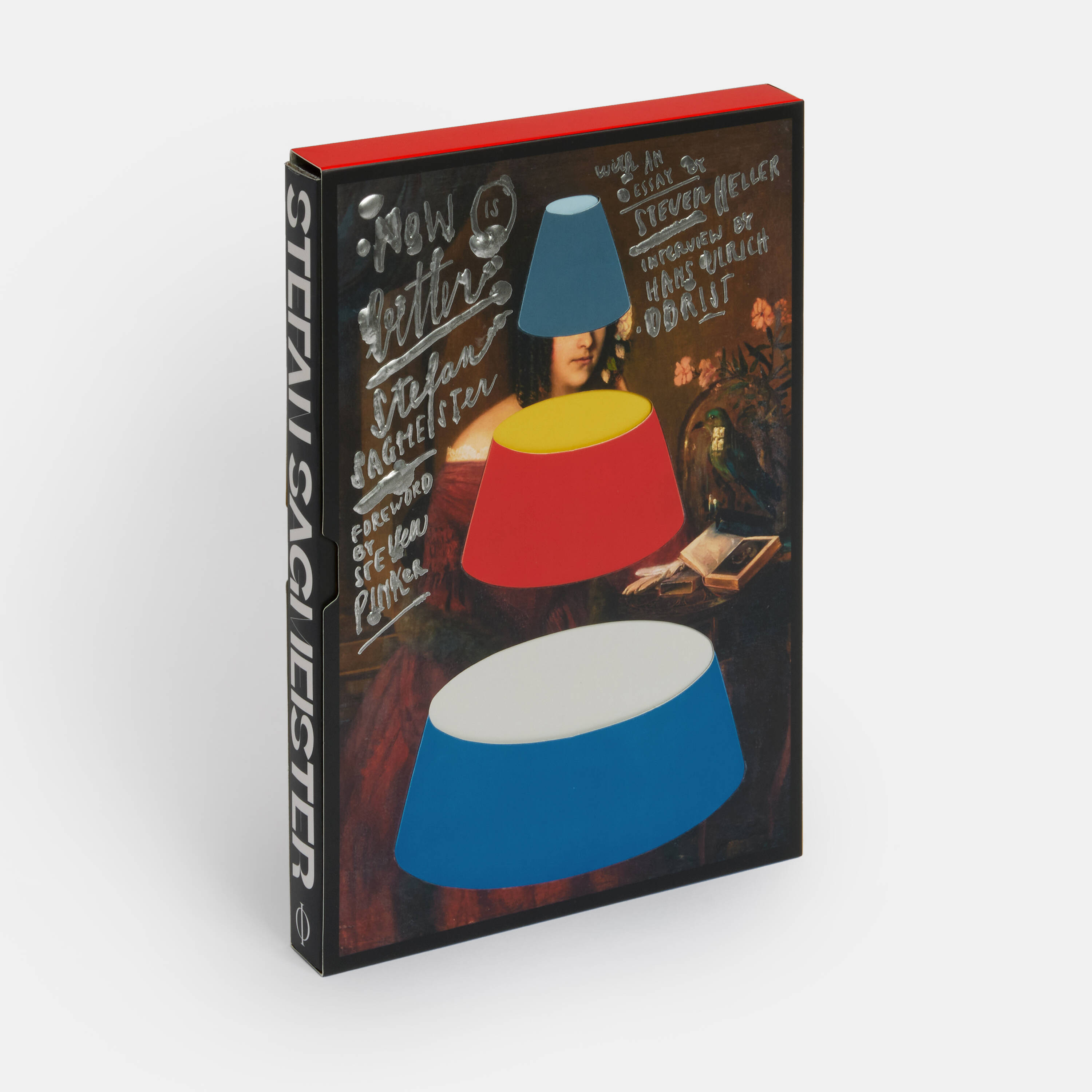 Buy the book here, take a look at Stefan Sagmeister's previous book, Beauty, here and check back soon for an interview with Stefan Sagmeister.