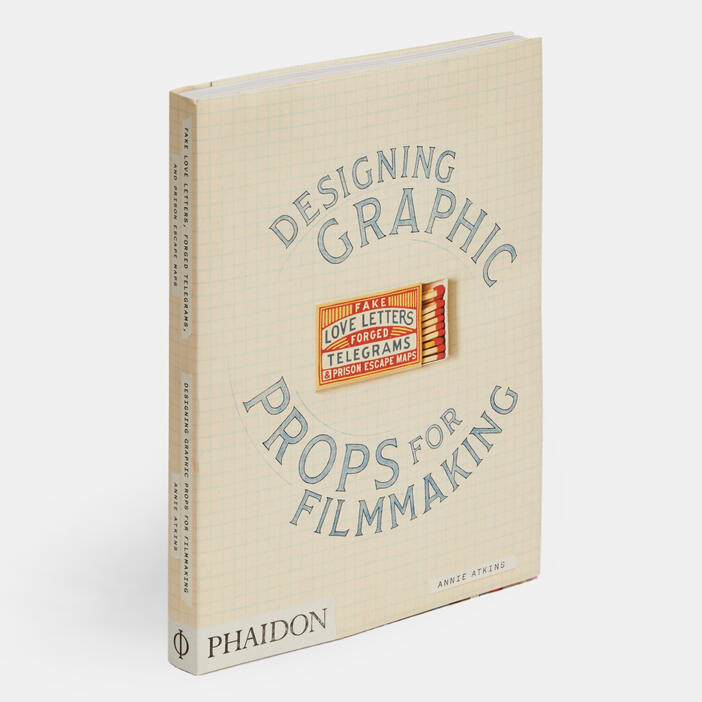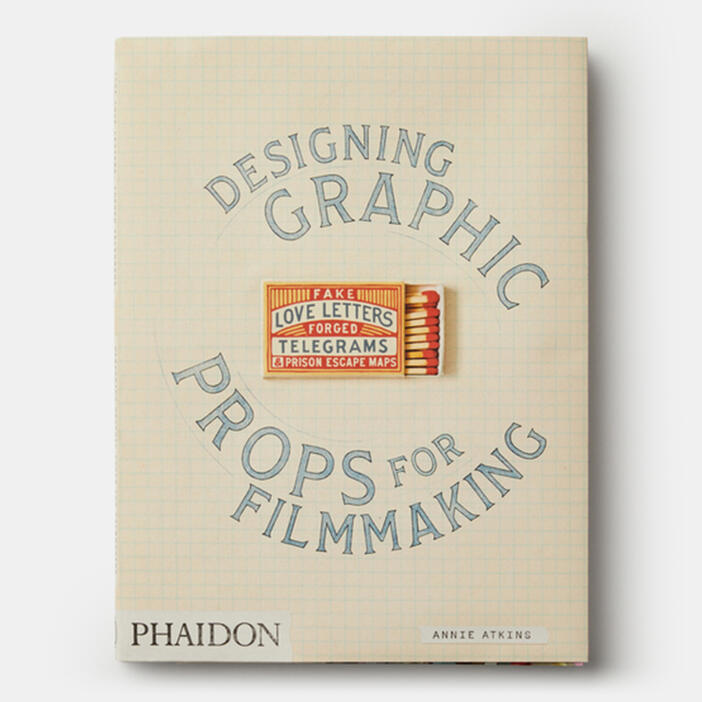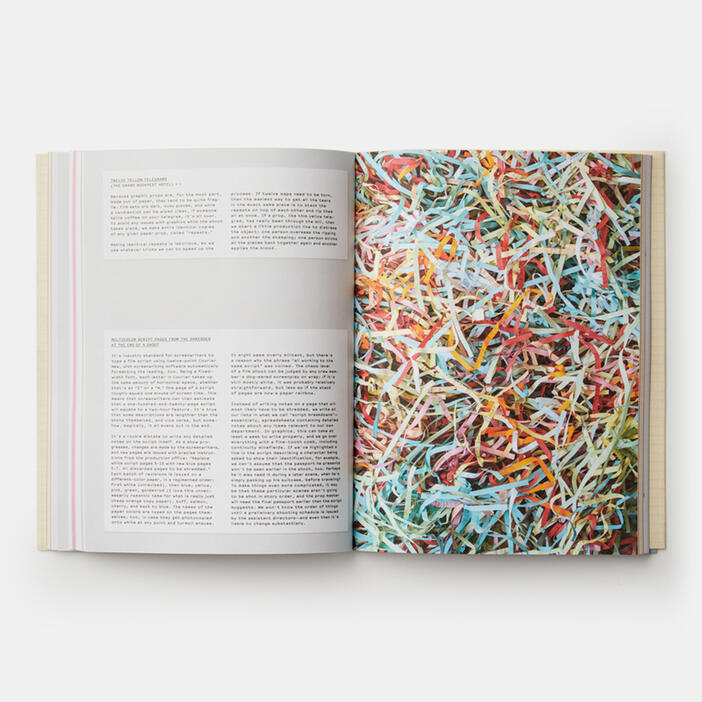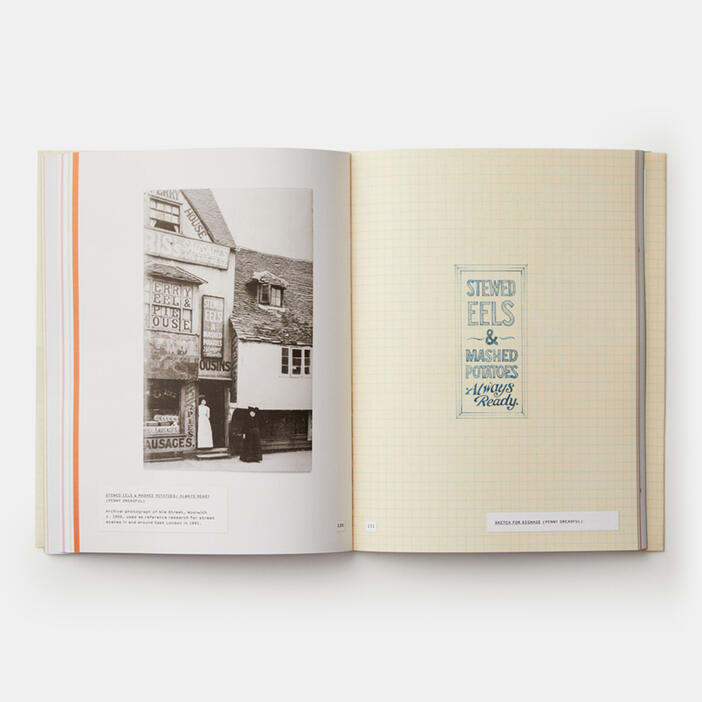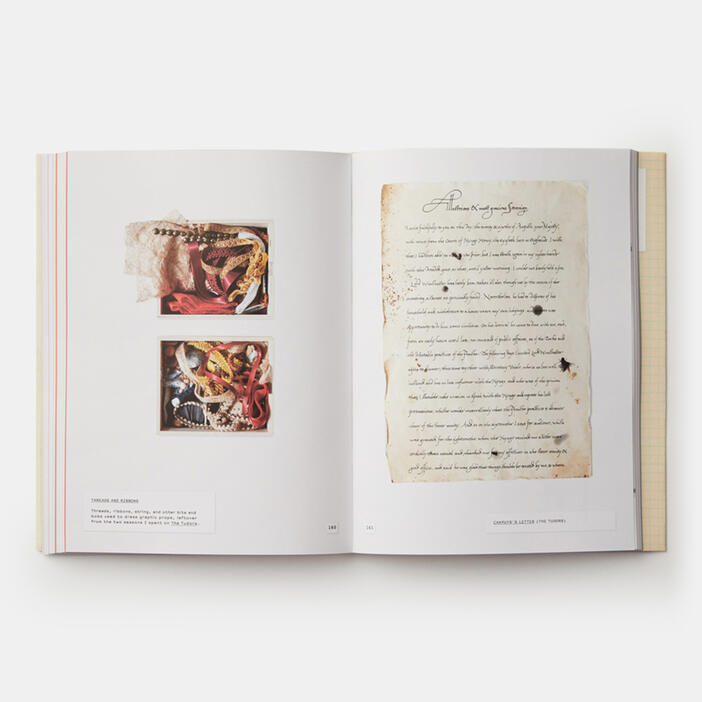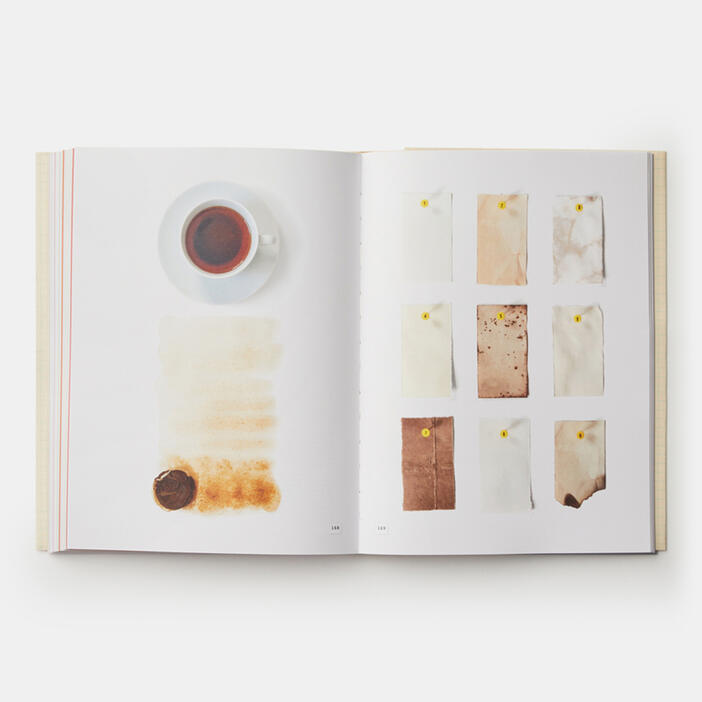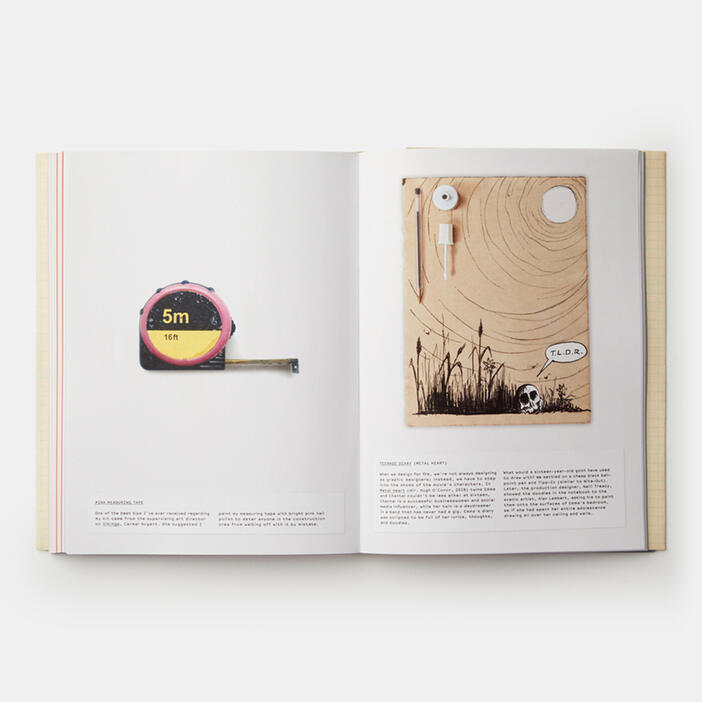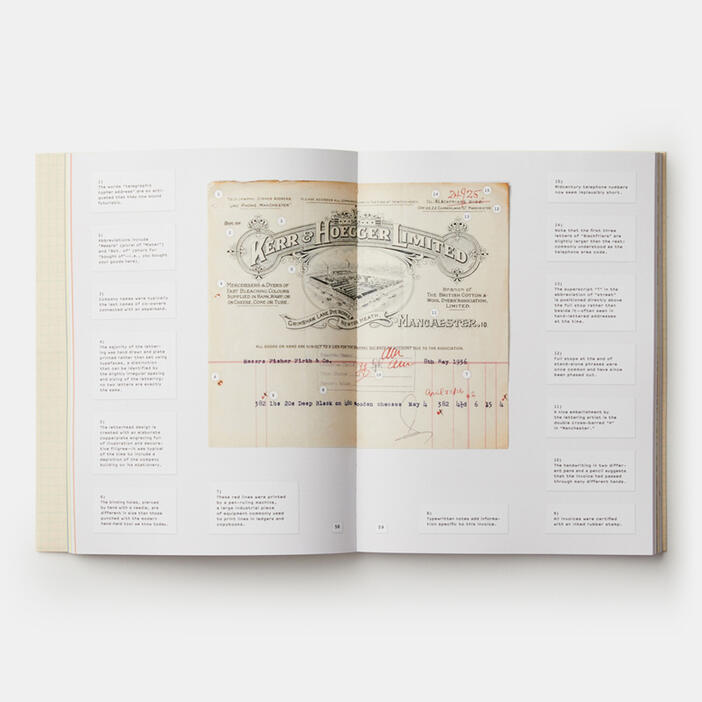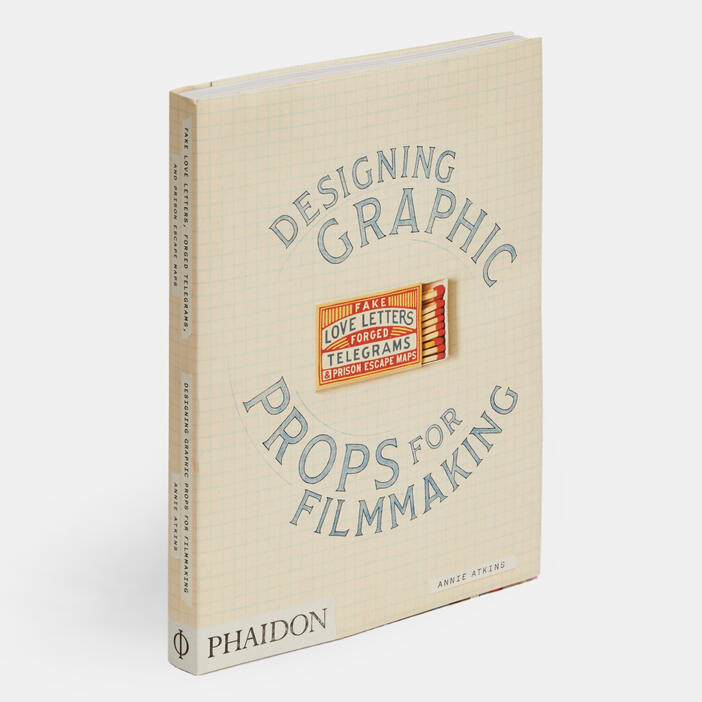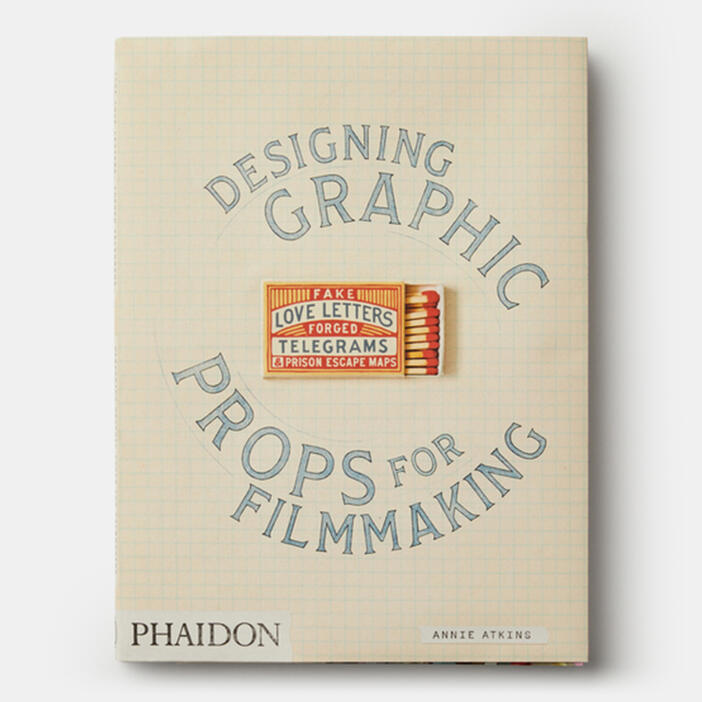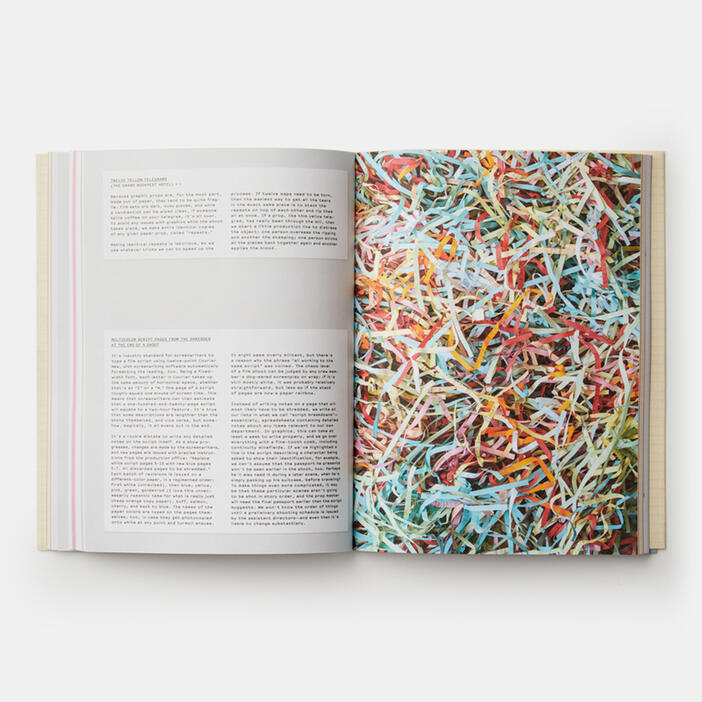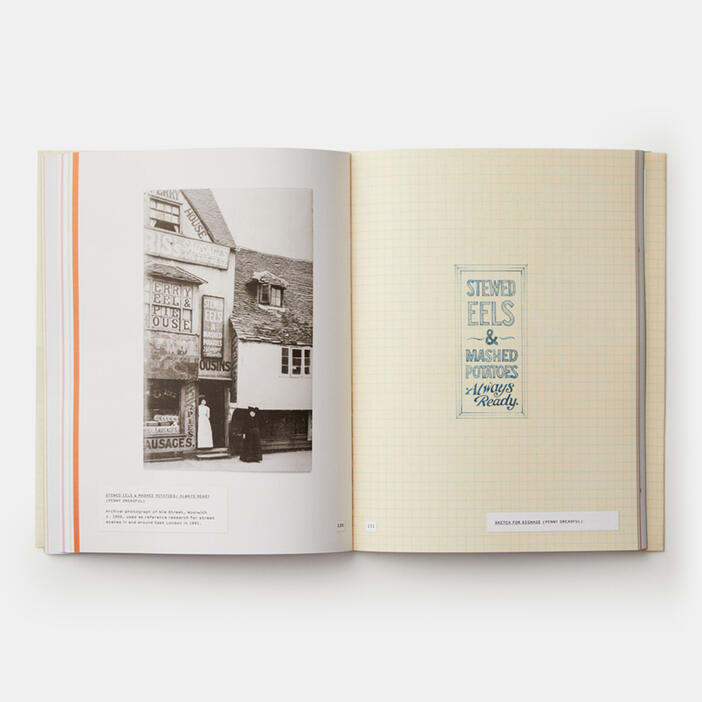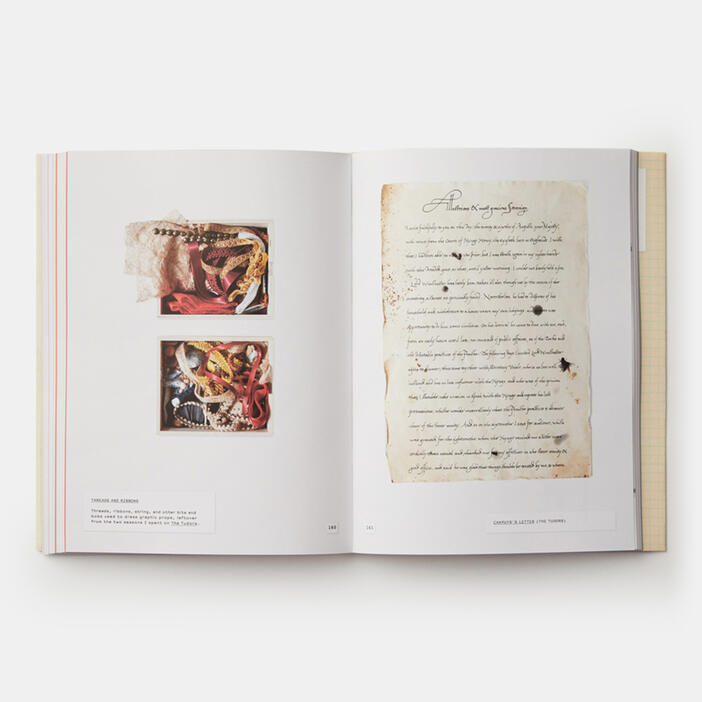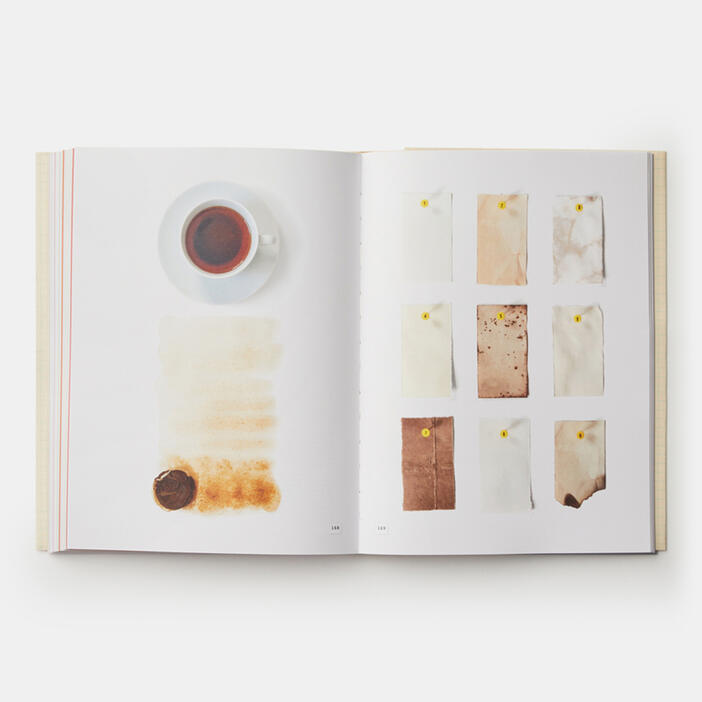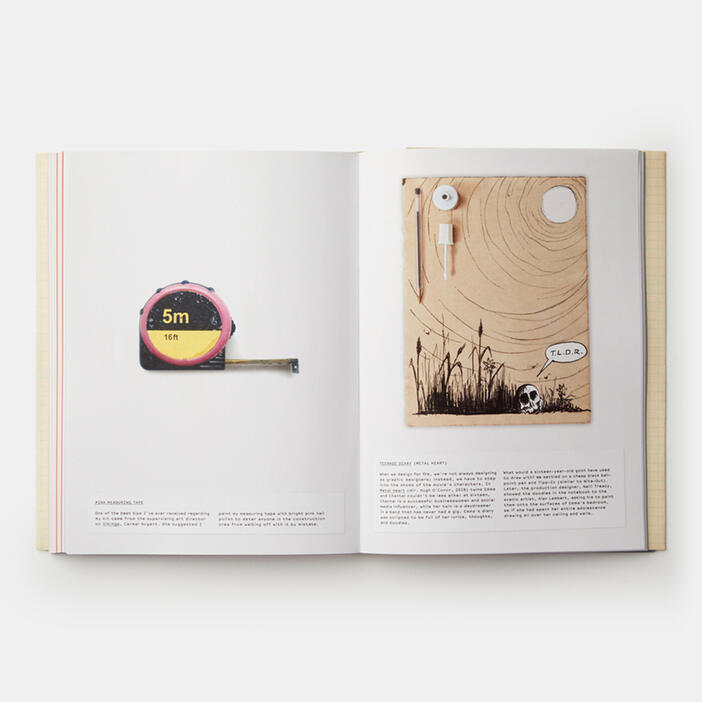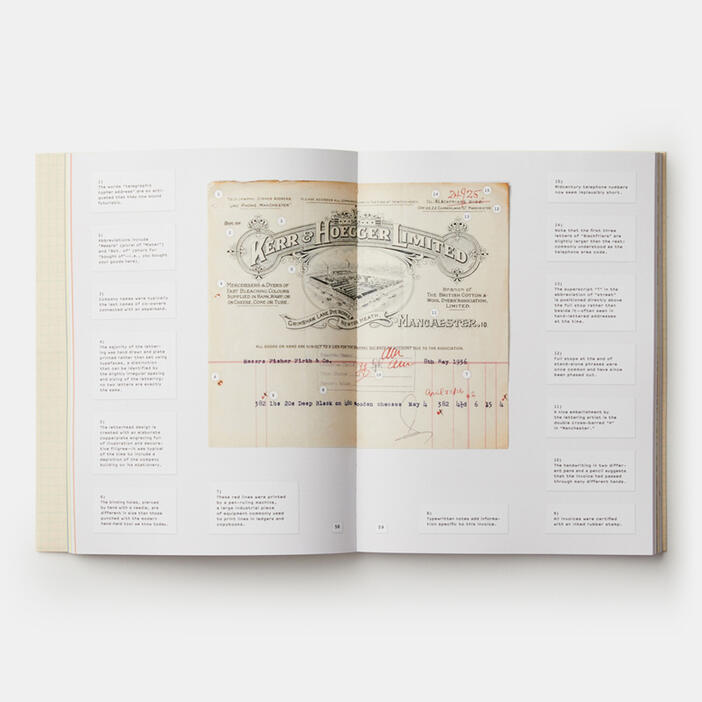 Fake Love Letters, Forged Telegrams, and Prison Escape Maps: Designing Graphic Props for Filmmaking
Price AUD$59.95 | Phaidon 100 Price CAD$49.95 | Phaidon 100 Price £29.95 | Phaidon 100 Price €34.95 | Phaidon 100 Price USD$39.95 | Phaidon 100 Price T39.95 | Phaidon 100
A behind-the-scenes look at the extraordinary and meticulous design of graphic objects for film sets
Although graphic props such as invitations, letters, tickets, and packaging are rarely seen close-up by a cinema audience, they are designed in painstaking detail. Dublin-based designer Annie Atkins invites readers into the creative process behind her intricately designed, rigorously researched, and visually stunning graphic props. These objects may be given just a fleeting moment of screen time, but their authenticity is vital and their role is crucial: to nudge both the actors on set and the audience just that much further into the fictional world of the film.
Specifications:
Format: Paperback
Size: 254 × 190 mm (10 × 7 1/2 in)
Pages: 208 pp
Illustrations: 200 illustrations
ISBN: 9780714879383
Annie Atkins specializes in graphic design for filmmaking. Atkins designed the graphic props for Steven Spielberg's Bridge of Spies, Wes Anderson's The Grand Budapest Hotel and Isle of Dogs, and Todd Haynes's Wonderstruck, among other Hollywood films. Originally from Wales, Atkins is now based in Dublin, Ireland.
'Annie makes the unreal seem hyperreal, and the real more supremely alive and utterly magical.' – Jeff Goldblum
'This is the notebook of an artisan who persistently moves forward on her own path – a wonderful guide demonstrating how on-screen realities are constructed out of forgery. After working as a production designer for many years, it's exciting to find a book dedicated to the essence of graphic design in film. It will be a great help to many juniors in the industry. No one should turn down the chance to peek inside a senior's notebook!' – Ha-jun Lee, Oscar-nominated production designer of Parasite
'A delightful, zoomed-in look at the behind-the-scenes work that goes into making props for movies. A treat for graphic design geeks, film nerds, and all readers interested in the creative process.' – Austin Kleon, the New York Times bestselling author of Steal Like an Artist
'Annie Atkins has an extraordinary gift for inventing graphic design for things real and imagined. Her work elevates the mundane into the irresistible. As prop designer, she expertly transforms everyday documents, passports, letterheads, telegrams, milk bottle tops, street signs, prison escape maps, and tea stains into movie stars.' – Louise Fili, graphic designer and author
'As much a love letter to the magic of movie-making as it is a showcase for Atkins herself. She's passionate about the tiny, telling details ... and just as passionate about the graft of her craft: there are spreads in her book devoted to everything from her collections of ephemera... to recipes for ageing paper ... to top it off, the book opens with a love letter to Atkins herself from none other than Jeff Goldblum.' – Observer
'Letters, signs, books, all manner of products, you name it: if they're in a film, particularly one not set in the present, they're all specially created by a graphic designer, and behind all that design is star creator Annie Atkins.' – Sunday Business Post Magazine
'Dublin-based graphic designer Annie Atkins explores her role in helping create a believable narrative for some of the world's best-loved stories.' – Design Week
'Dedicated to the craft of prop-making.' – GQ
'In her debut monograph, Atkins invites readers to dive into the detective work that goes into creating graphic props for films. With 200 color illustrations and abundant detail, this book takes readers behind the scenes to show the research and imagination behind the passports, tickets, packaging, and newspapers that populate your favorite movie sets.' – MyDomaine
'...a riveting, behind-the-scenes look into the ultra-detailed process of creating passports, street signs, tea stains, and hundreds of other on-screen ephemera. Opening with a love letter to Atkins from none other than Jeff Goldblum, this unforgettable book is at once a treasure for film buffs and a visual feast.' – Esquire
'An extraordinary read for any film buff or budding designer.' – Elephant Magazine