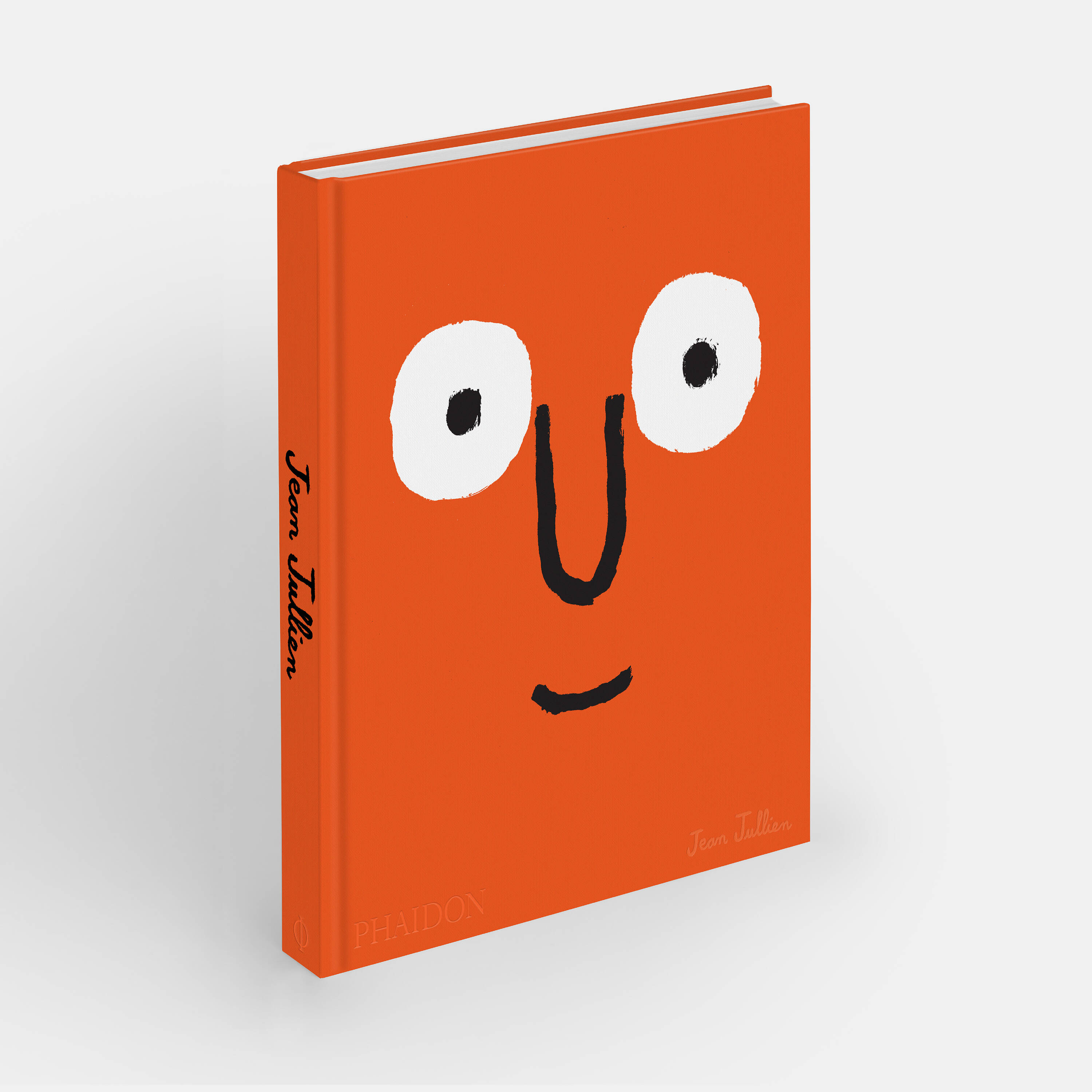 All you need to know about Jean Jullien
The French artist's most comprehensive monograph to date is filled with deeply human reactions to our modern world
Have you ever felt a slightly sloth-like inertia in reaching for your morning coffee? Despaired at the winding lines for trendy brunch spots? Considered just how small you are when situated in a land or seascape; walking across a beach, riding a wave, or hiking through a forest? Or maybe you've even anthropomorphized the monstrous pile of clothes on your chair? Then you've probably, momentarily, viewed the world from something approaching Jean Jullien's perspective.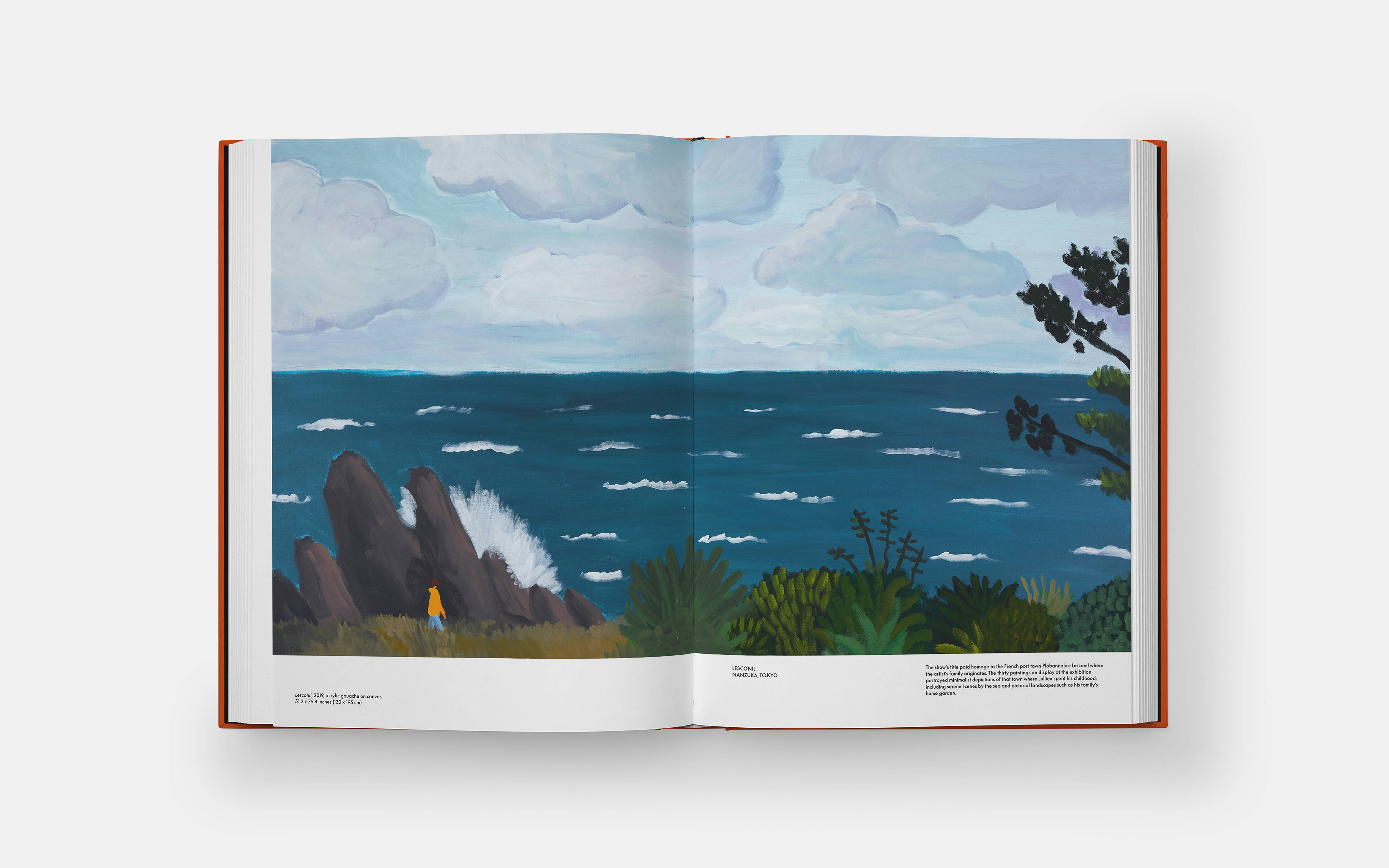 Pages from Jean Jullien
The Nantes-born, Paris-based graphic artist, has attracted a dedicated, global audience with his beautifully wry works. He is the author of the popular Phaidon children's books, This is Not a Book, This is Still Not a Book, Before and After, and Why The Face?. Meanwhile, galleries across the world, from Seoul to San Francisco, have staged exhibitions of his paintings, drawings and sculptures; The New York Times, New Yorker, National Geographic, SZ Magazine, Télérama have featured his work in their publications; and he has collaborated with such brands and institutions as RCA Records, Le Coq Sportif, Champion USA, Salomon, Petit Bateau, Amnesty International; and has amassed 1.2m followers on Instagram via his lyrical pictures.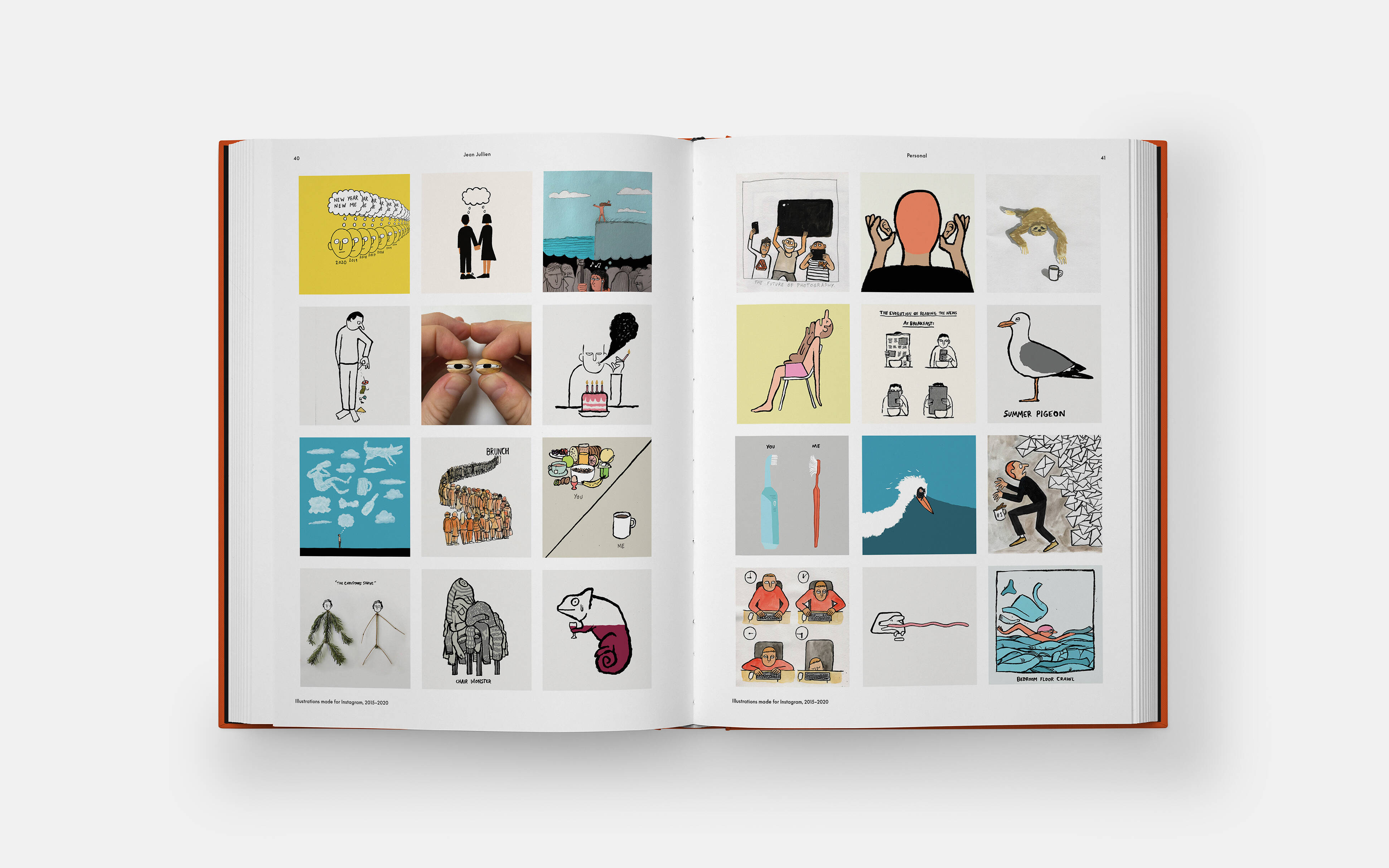 Pages from Jean Jullien
In this, his most complete monograph to date, Jullien packs it all in, from his earliest collaborations with his brother Nicolas to his acclaimed illustrations, editorial work, numerous clothing and product collaborations. Jean Jullien, the book, takes us from the pages of his sketchpad (where all his artworks originate) through to the wide variety of fully realised paintings, sculptures, products and commissions.
The new monograph is divided into three chapters: Personal (in which his paintings, illustrations and sculptures are reproduced); Collaboration (featuring his work with brands such as Champion, Almost Skateboards, and Colette), and Public (showcasing his most widely distributed works, on the covers of magazines such as National Geographic and The New Yorker, as well as his grand installations in public parks).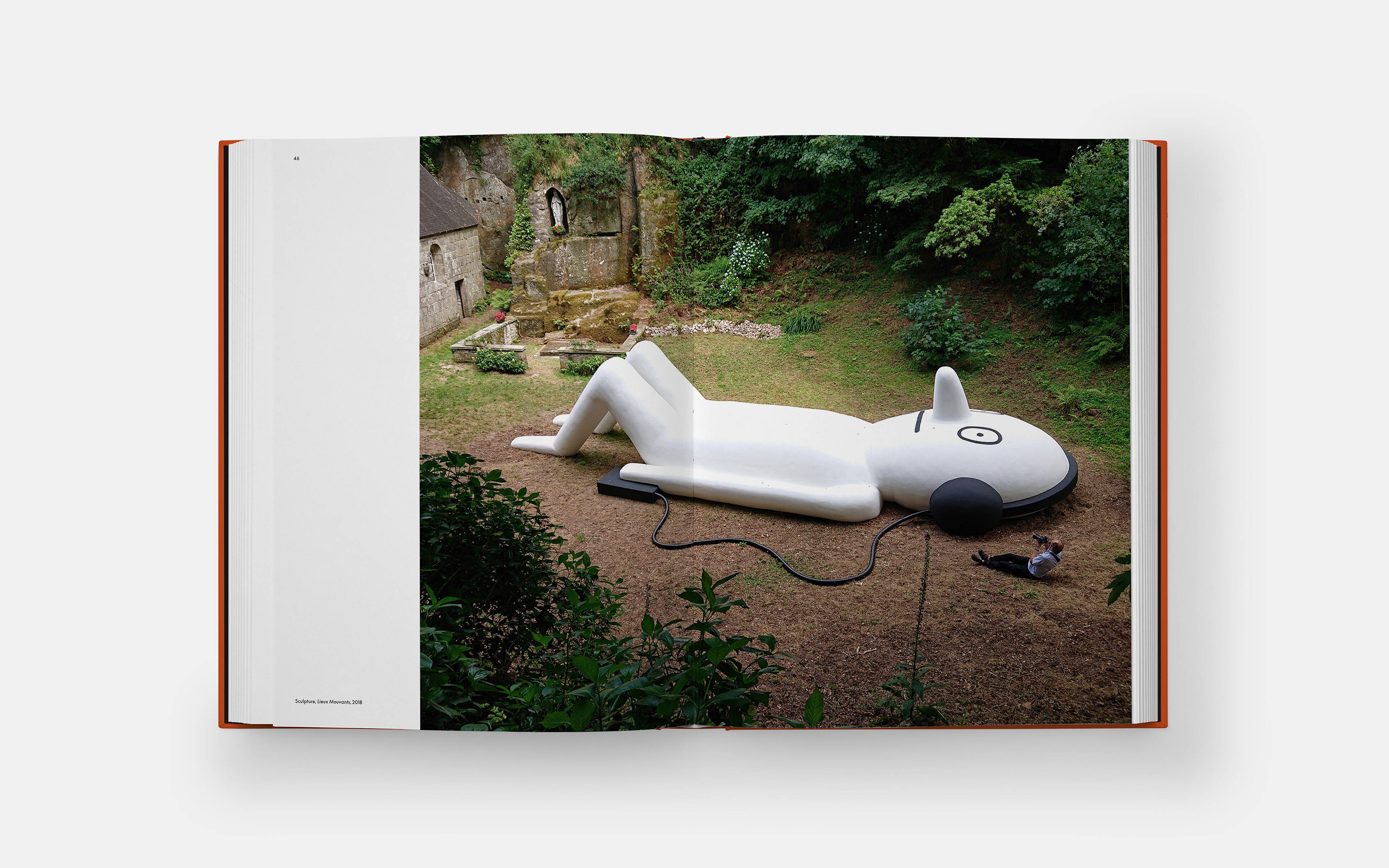 Pages from Jean Jullien
It all begins with an introduction by Belgian gallerists Raphael Alice van den Abeele & Raphaël Cruyt. The Personal section is anchored around a talk between the artist and Sylvie and Bruno Jullien, Jean's mother and father, in which they discuss his childhood love of painting and the early inspiration he found in the gardens, ocean and beaches of his native Brittany; Collaborations features a Q&A with the artist and Jae Huh, Jullien's college friend and now his Korean representative and the co-founder of his clothing label, NouNou, as well as a chat with Mathieu van Damme, founder of the artist's editions firm, Case Studyo, for whom Jullien has produced pieces; the Public section is introduced with an essay by Loran Stosskopf, the creative director of the French magazine Télérama; and the book is rounded off with an afterword by Sarah Andelman, founder and creative director of Colette.
It's a beautiful, fulsome, hardback book that will delight regular gallery-goers, as well as followers of contemporary illustrations and graphic arts, or anyone interested in a novel way of looking at our world. In addition to an English and French edition of the book, Phaidon will also be offering signed copies and a version of this new title, which includes a limited edition of one of Jullien's prints. To find out more and order your copy go here.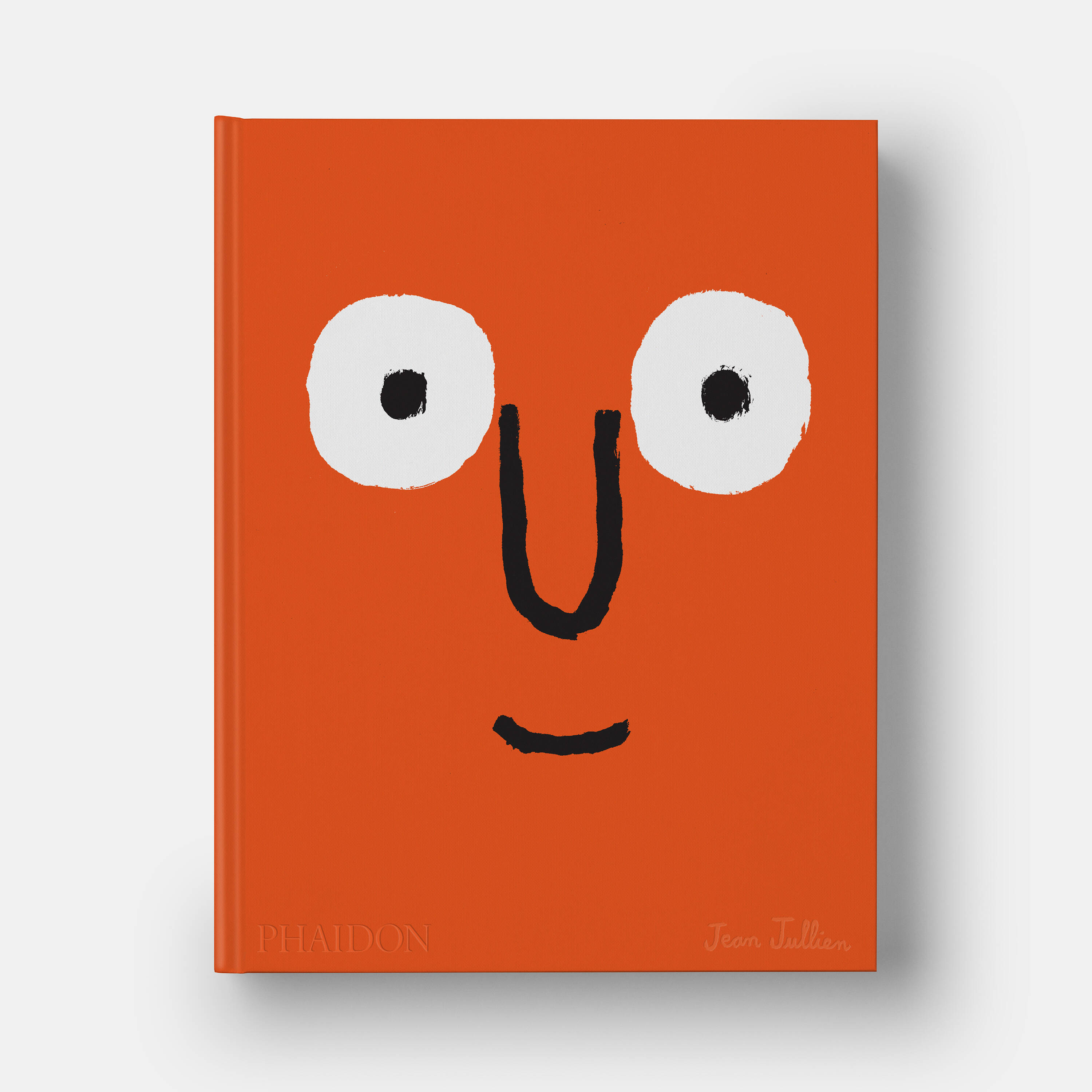 Jean Jullien