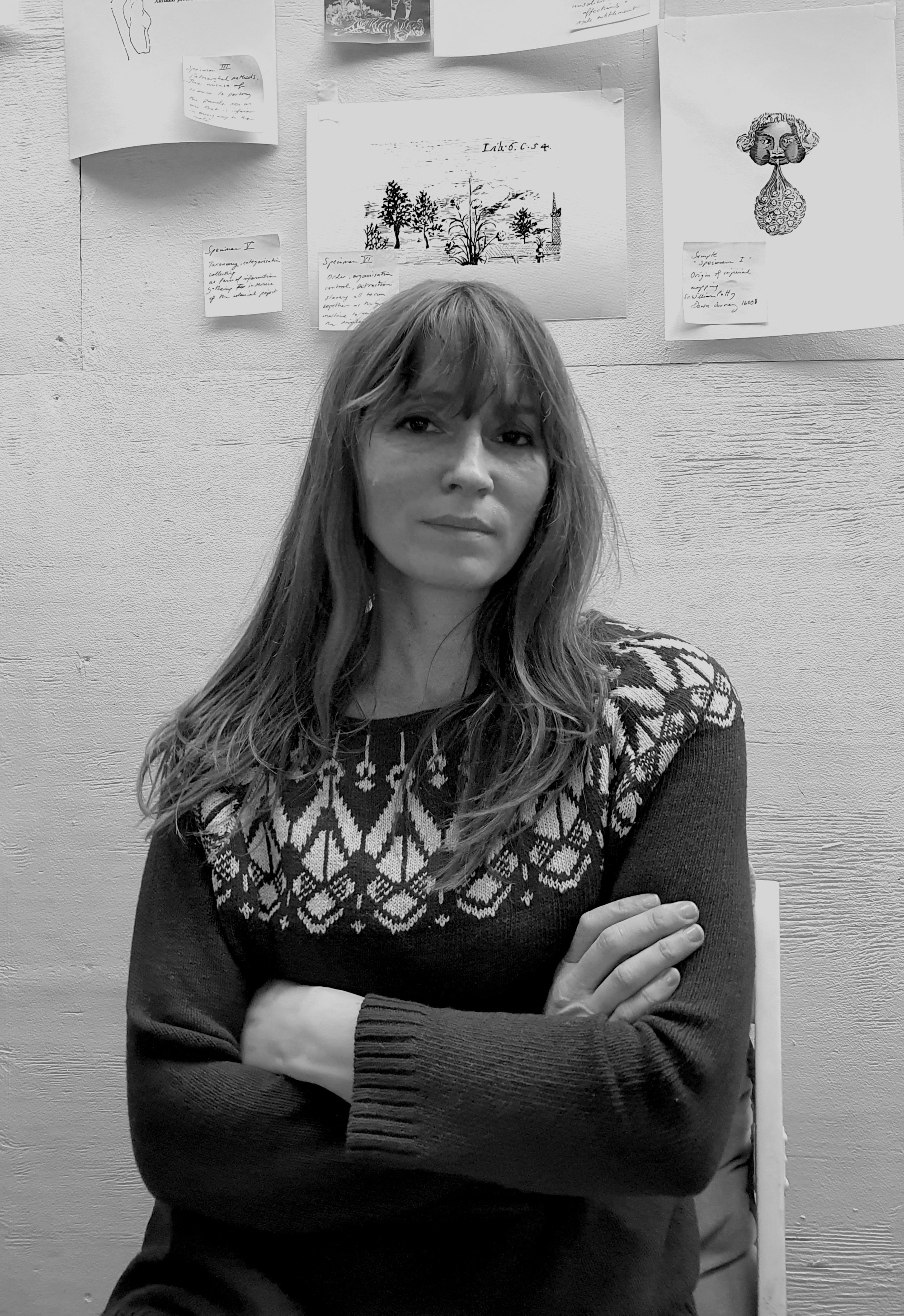 Miriam de Búrca - Why I Draw
This Vitamin D3 artist describes her peripatetic childhood, her need for solitude and why she thinks drawing is often like pushing a tractor up a hill
If the soil beneath our feet could speak, what dark secrets might it disclose? This is the tacit question underpinning Miriam de Búrca's meticulous drawings, which dominate a practice that also includes painting and video. Born in Germany but raised in Ireland, the artist explores some of the bleakest episodes of Irish history in her work. Her closely observed studies of lonely waste grounds and earthen sods, replete with verdant grasses, flowers and weeds, address the ways in which Ireland's landscape has, for centuries, been shaped by socio-political power dynamics and dogmatic belief systems. De Búrca's 'Anatomy of Chaos' series from 2018 saw her travel to remote burial grounds across Ireland.
These unofficial cemeteries, or cillini, are the final resting place of unbaptized infants, the mentally ill and disabled, vagrants, criminals and anyone else on society's fringes whom the Catholic Church deemed unworthy of burial in consecrated graveyards. Incensed by the cruelty of such injustices, de Búrca responded with large ink drawings depicting clods of earth collected from the graves.
Among de Búrca's most harrowing works are those alluding to Ireland's notorious mother and baby homes – institutions run by the Church where unmarried women were sent to give birth, shrouded in secrecy and shame. The small ink drawing Cluster II: 1961 (2018) depicts a huddle of empty, skeletal cots in reference to the horrifying discovery of an unmarked mass grave at one such home in County Galway, where bodies of deceased infants were callously discarded. Irish society still has many ghosts to confront; de Búrca's drawings are a call for transparency and justice.
De Búrca is one of over a hundred contemporary artists featured in Vitamin D3: Today's Best in Contemporary Drawing, our new, indispensable survey of contemporary drawing. We sat her down and asked her a few questions about how, why and when she draws.
Who are you and what's on your mind right now? I am an artist, an independent researcher, a learner and finder-outer about things. Probably because of my peripatetic childhood, I carry my sense of self on my back like a snail. I know how to be strategically chameleonic - I blend in just enough to not attract too much attention to myself. I observe my environment and then make art about some of those observations. 

Right now, I am thinking about the world my daughter is growing up into, about the systems that are crumbling around us, and wondering what will replace them.
What's your special relationship with drawing and how would you describe what you do? For as long as I can remember existing, I drew. I never questioned why. Now I see it as my job to use this medium to convey things that I consider to be important. Drawing's greatest power is how it bonds maker, tool and surface, effectively becoming a portal into the artist's mind. We gain special access to what would otherwise be incommunicable. Unlike painting or sculpture, drawing is naked. Described as "art in its undressed form", it gets straight to the core of the matter - it can explain intuitively, what is often too evasive to put into words. 

What I like to do in my drawing is pay attention to things that are hidden in plain sight.
The lines and strokes that I make on the page are like handwriting to me, discussing the subject I am looking at and what I think and feel about it all. 

You could say it is a form of intense meditation on what is before me, manifested in a visual image. Later, when I look at the work again, I experience flash-backs; I re-hear the internal dialogues I was having while making the drawing.
Why is there an increased interest in drawing right now? Historically, drawing was always the poor cousin to painting, but in recent years, it has rightfully earned its status as an independent artform, a far cry from its subordinate role as 'preparatory sketch'. Contemporary drawing seems to have gained a lot more respect, certainly since I was a student at Glasgow School of Art in the 1990s. As regards interest, its popularity will no doubt wax and wane, but as long as there are hands, there will be drawing. I don't see anything eclipsing it. It is the original, primordial form of human communication, it is in our DNA to create marks.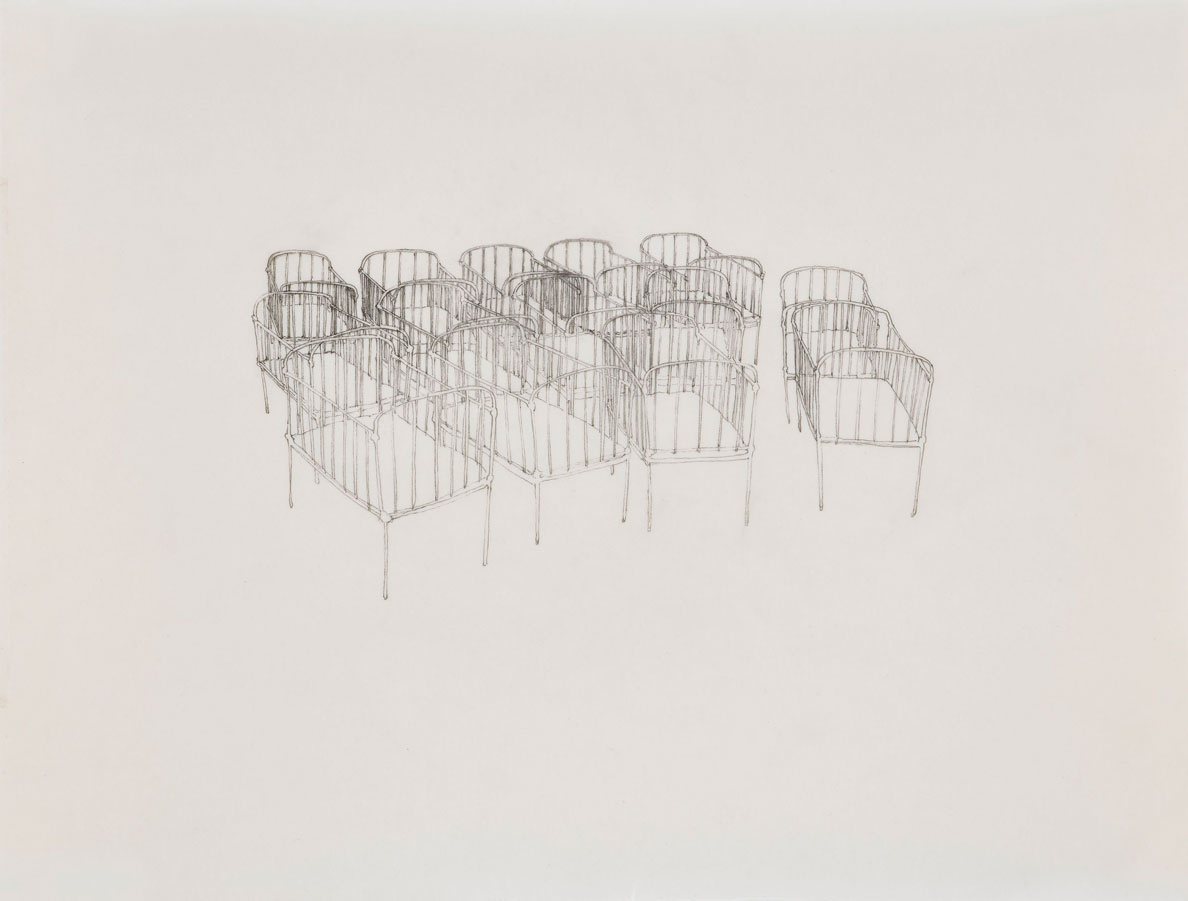 What are the hardest things for you to get 'right' and why? Rarely does something I do turn out the way I had originally intended. Sometimes it is a case of not having the right know-how or materials, but more often it is due to a misfiring of the imagination. I have come to realise that this is a good thing; that my central, preconceived ideas are not necessarily the important ones, and that the more shadowy corners of my unconscious harbour the more vital images that need coaxing out. After all, what goes on around the edges, on the periphery of our consciousness is what interests me most.
Is the immediacy of drawing part of its appeal for you? Yes, and its intimacy and honesty. It is like being on a hotline between your subject and yourself. What you perceive is transferred (upside down) through the retinas, into the brain, it passes through all kinds of emotional and psychological filters, carves a cognitive pathway for itself along various nerves, down your arm, into your hand and sends the information out into the world via a drawing tool. The process is not dissimilar to a seismometer that picks up on barely perceptible, external vibrations, reads, interprets and translates them into marks for people to decipher. It is this rawness of sensitivity that drawing requires that gives it such potency and capacity to respond and relay what is happening around us.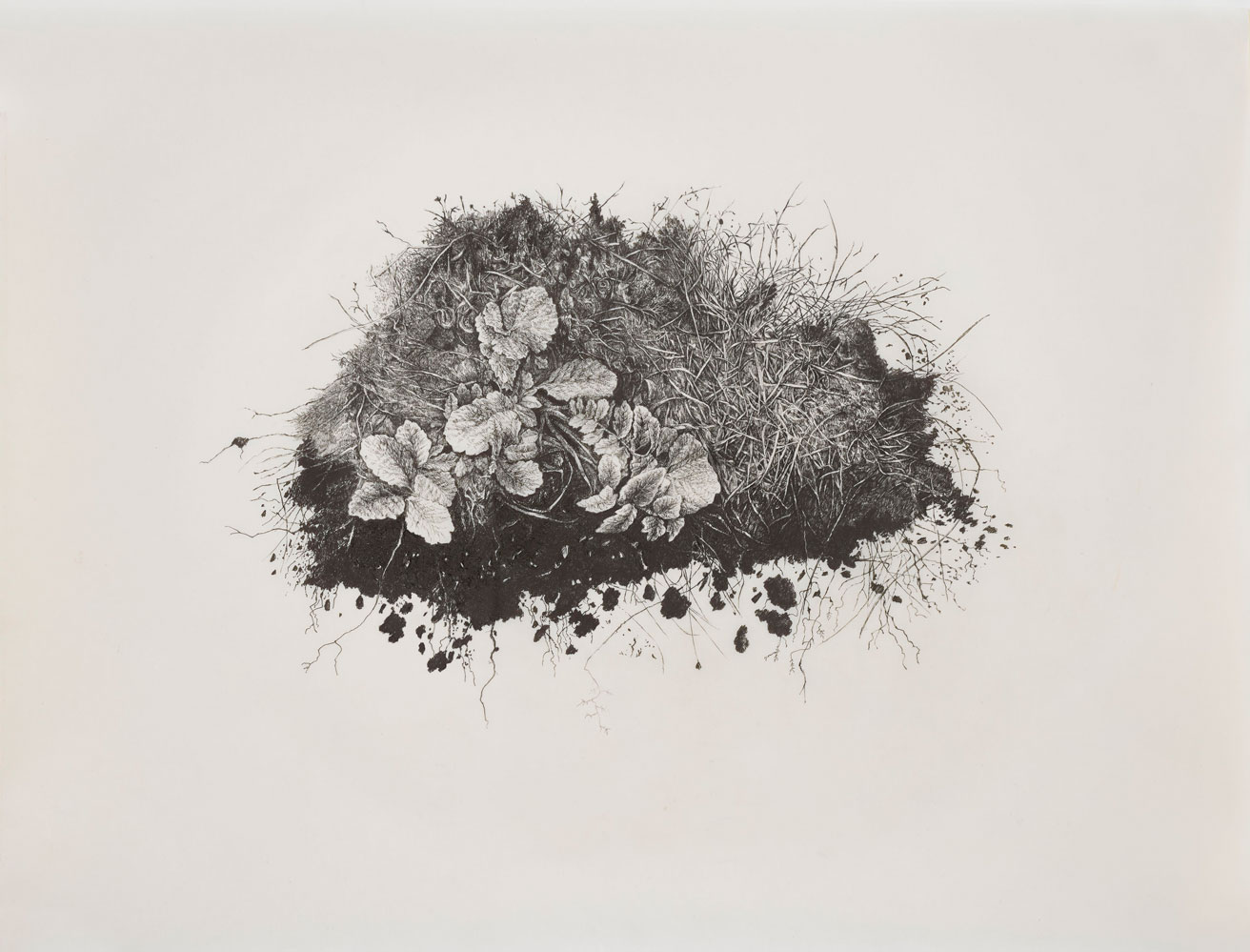 Can you explain the difference between drawing as a child, something we can all relate to, and drawing as an artist - something most of us cannot? There is a sweet spot, between the uninhibited, unselfconscious, playful mess-making that a child does when it gets a crayon in its hand, and the functional image-production that 'grown-ups' do. The artist occupies a place that flanks these two states of child and adult, where self-awareness and critical thinking are important, but not to the degree where they dominate and kill the uninhibited playfulness that catalyses creativity. It is not that most of us cannot draw like artists, it is more a question of having enough will to find that place. Some of us spend our whole lives seeking it.
What do most people overlook when they attempt to 'assess' drawing? That there is inherent beauty and aesthetic pleasure to be derived even from something that has been drawn 'badly'. That we forget just how much personal investment goes into translating the contents of the inside of one's head/heart/soul/gut into an entirely different language, and the vulnerability that is experienced when one places it out into the public realm. And that there are no hard and fast rules about what constitutes a drawing - if the artist calls it a drawing, then that's what it is.
When do you draw and what sort of physical, spiritual, mental or geographical place do you have to be in generally for it to work? When an idea hits me, I draw in a sketchbook that I keep nearby at all times. I go to draw with more 'intention' at the studio. To become fully immersed in a project, I need an idea to start me off, a supply of materials, and space and time. I need privacy and relative solitude for a number of consecutive days or weeks at a time if I am to get into 'the zone'. I often have to plan ahead to carve out blocks of time in order to do this. If, for one reason or another, I have been away from the studio for too long, it takes an enormous heave to get momentum back, something tantamount to pushing an old tractor up a hill. It feels fantastic when I get it over the brow!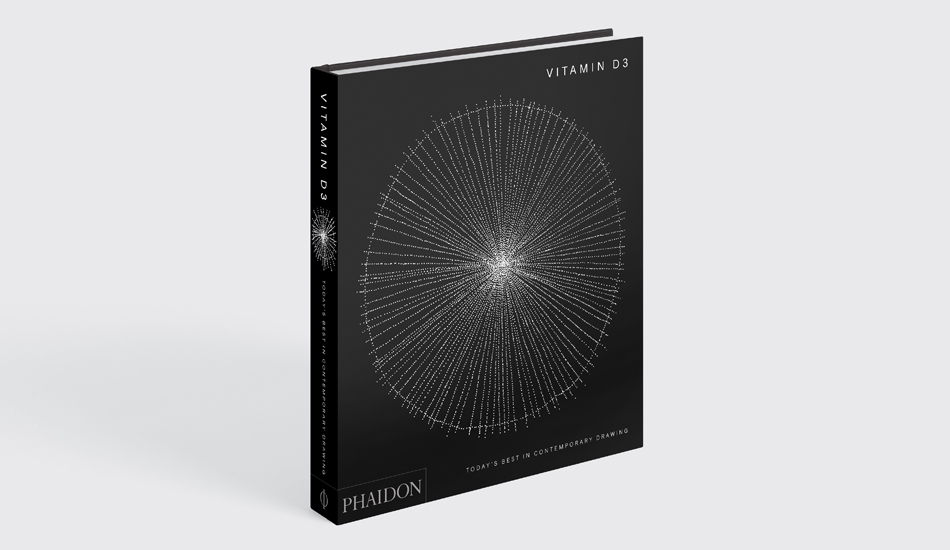 You can see more of Miriam de Búrca's work at Cristea Roberts Gallery in London. Meanwhile, Vitamin D3: Today's Best in Contemporary Drawing featuring over 100 artists including: Tania Kovats, Rashid Johnson, Rebecca Salter, Toyin Ojih Odutola, Deanna Petherbridge, Christina Quarles, Nathaniel Mary Quinn, and Emma Talbot is available now. We'll be running more interviews with artists featured in the book in the coming weeks.