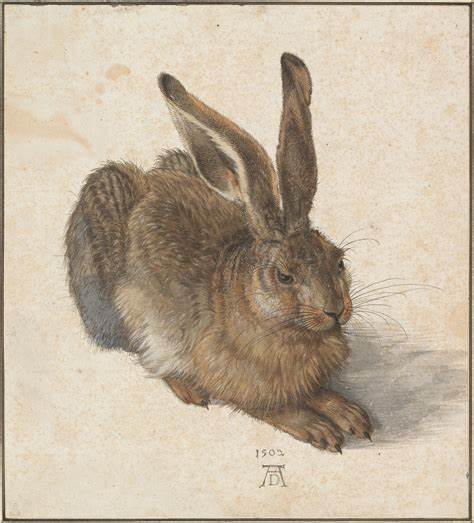 Phaidon's 15 Minute Art Lesson - The Point and Pitfalls of Art by E. H. Gombrich
Elevate your appreciation of fine art via this long read from the most famous art book of them all - The Story of Art
Museums and galleries are still closed but that doesn't mean you have to turn your back on high culture. Today's 15 Minute Art Lesson is a substantial one: an edited version of the introduction to E.H. Gombrich's world-famous art history text, The Story of Art - now available in a luxury edition. The book is one of the most famous and popular books on art ever written and has been a world bestseller for over half-a-century. In this lucid opening passage, he describes the kinds of pleasures we can take (and the occasional errors we can make) when viewing works of art, both old and new.
"There really is no such thing as Art. There are only artists. Once these were men who took coloured earth and roughed out the forms of a bison on the wall of a cave; today some buy their paints, and design posters for hoardings; they did and do many other things. There is no harm in calling all these activities art as long as we keep in mind that such a word may mean very different things in different times and places, and as long as we realize that Art with a capital A has no existence.
"For Art with a capital A has come to be something of a bogey and a fetish. You may crush an artist by telling him that what he has just done may be quite good in its own way, only it is not 'Art'. And you may confound anyone enjoying a picture by declaring that what he liked in it was not the Art but something different.
"Actually I do not think that there are any wrong reasons for liking a statue or a picture. Someone may like a landscape painting because it reminds him of home, or a portrait because it reminds him of a friend. There is nothing wrong with that. All of us, when we see a painting, are bound to be reminded of a hundred‑and‑one things which influence our likes and dislikes. As long as these memories help us to enjoy what we see, we need not worry. It is only when some irrelevant memory makes us prejudiced, when we instinctively turn away from a magnificent picture of an alpine scene because we dislike climbing, that we should search our mind for the reason for the aversion which spoils a pleasure we might otherwise have had. There are wrong reasons for disliking a work of art.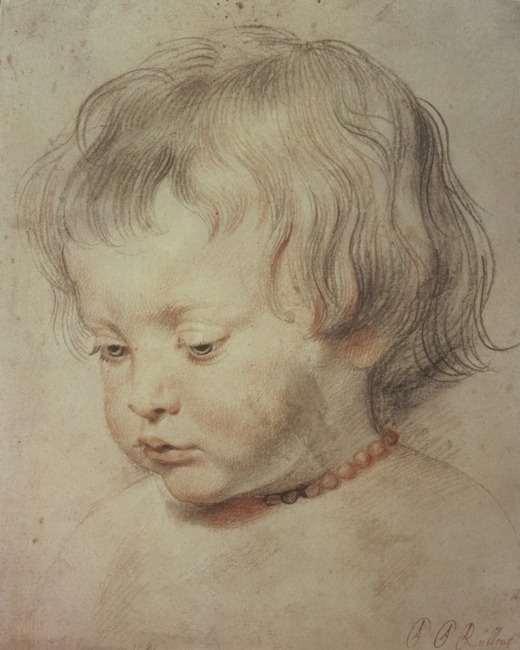 "Most people like to see in pictures what they would also like to see in reality. This is quite a natural preference. We all like beauty in nature, and are grateful to the artists who have preserved it in their works. Nor would these artists themselves have rebuffed us for our taste. When the great Flemish painter Rubens made a drawing of his little boy, he was surely proud of his good looks. He wanted us, too, to admire the child. But this bias for the pretty and engaging subject is apt to become a stumbling‑block if it leads us to reject works which represent a less appealing subject.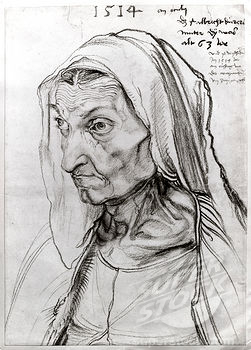 "The great German painter Albrecht Dürer certainly drew his mother with as much devotion and love as Rubens felt for his chubby child. His truthful study of careworn old age may give us a shock which makes us turn away from it – and yet, if we fight against our first repugnance we may be richly rewarded, for Dürer's drawing in its tremendous sincerity is a great work. In fact, we shall soon discover that the beauty of a picture does not really lie in the beauty of its subject‑matter. I do not know whether the little ragamuffins whom the Spanish painter Murillo liked to paint were strictly beautiful or not, but, as he painted them, they certainly have great charm. On the other hand, most people would call the child in Pieter de Hooch's wonderful Dutch interior plain, but it is an attractive picture all the same.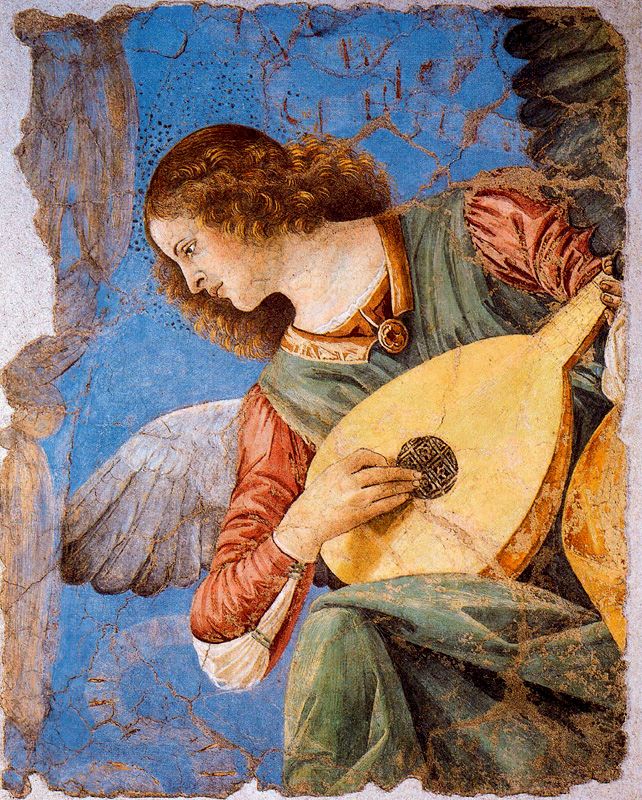 "The trouble about beauty is that tastes and standards of what is beautiful vary so much. The depictions of angels were both painted in the fifteenth century, and both represent angels playing the lute. Many will prefer the Italian work by Melozzo da Forlì, with its appealing grace and charm, to that of his northern contemporary Hans Memling. I myself like both. It may take a little longer to discover the intrinsic beauty of Memling's angel, but once we are no longer disturbed by his faint awkwardness we may find him infinitely lovable.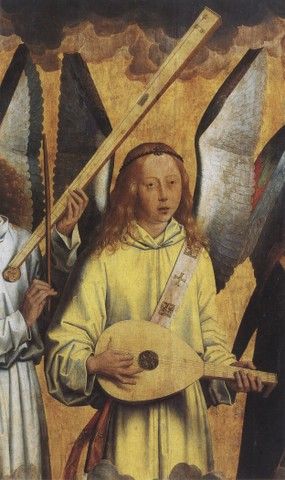 "But here newcomers to art are often brought up against another difficulty. They want to admire the artist's skill in representing the things they see. What they like best are paintings which 'look real'. I do not deny for a moment that this is an important consideration. The patience and skill which go into the faithful rendering of the visible world are indeed to be admired. Great artists of the past have devoted much labour to works in which every tiny detail is carefully recorded. Dürer's watercolour study of a hare is one of the most famous examples of this loving patience. But who would say that Rembrandt's drawing of an elephant is necessarily less good because it shows fewer details? Indeed Rembrandt was such a wizard that he gave us the feel of the elephant's wrinkly skin with a few lines of his chalk.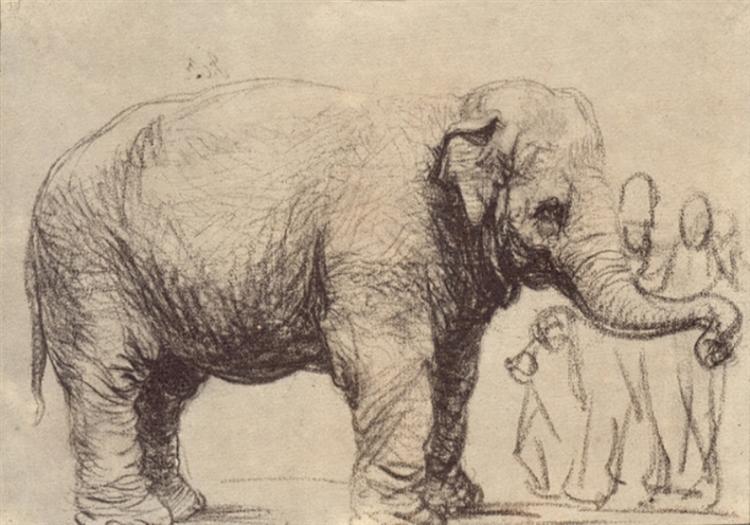 "But it is not sketchiness that mainly offends people who like their pictures to look 'real'. They are even more repelled by works which they consider to be incorrectly drawn, particularly when they belong to a more modern period when the artist 'ought to have known better'. As a matter of fact, there is no mystery about these distortions of nature about which we still hear complaints in discussions on modern art. Everyone who has ever seen a Disney film or a comic strip knows all about it. He knows that it is sometimes right to draw things otherwise than they look, to change and distort them in one way or another. Mickey Mouse does not look very much like a real mouse, yet people do not write indignant letters to the papers about the length of his tail. Those who enter Disney's enchanted world are not worried about Art with a capital A. They do not watch his films armed with the same prejudices they like to take with them when going to an exhibition of modern painting.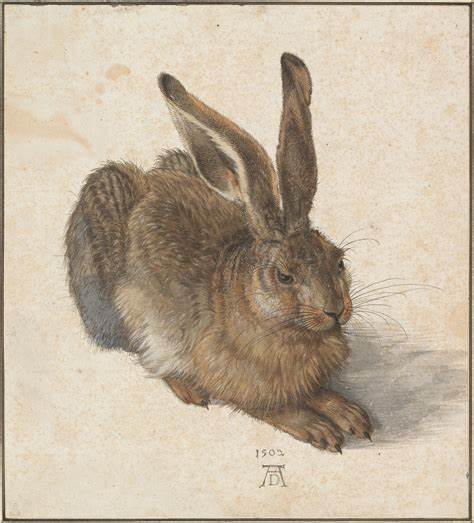 "We have a curious habit of thinking that nature must always look like the pictures we are accustomed to. It is easy to illustrate this by an astonishing discovery which was made not very long ago. Generations have watched horses gallop, have attended horse‑races and hunts, have enjoyed paintings and sporting prints showing horses charging into battle or running after hounds. Not one of these people seems to have noticed what it 'really looks like' when a horse runs.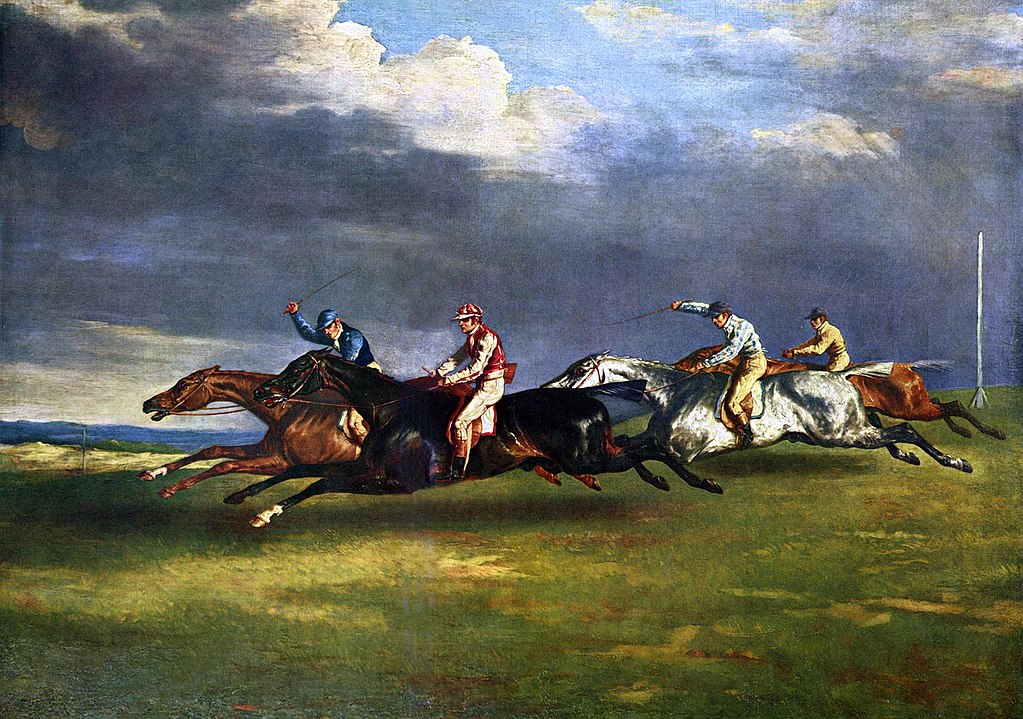 "Pictures and sporting prints usually showed them with outstretched legs in full flight through the air – as the great nineteenth‑century French painter Théodore Géricault painted them in a famous representation of the races at Epsom. About fifty years later, when the photographic camera had been sufficiently perfected for snapshots of horses in rapid motion to be taken, these snapshots proved that both the painters and their public had been wrong all the while. No galloping horse ever moved in the way which seems so 'natural' to us.
"As the legs come off the ground they are moved in turn for the next kick‑off. If we reflect for a moment we shall realize that it could hardly get along otherwise. And yet, when painters began to apply this new discovery, and painted horses moving as they actually do, everyone complained that their pictures looked wrong. This, no doubt, is an extreme example, but similar errors are by no means as rare as one might think. We are all inclined to accept conventional forms or colours as the only correct ones.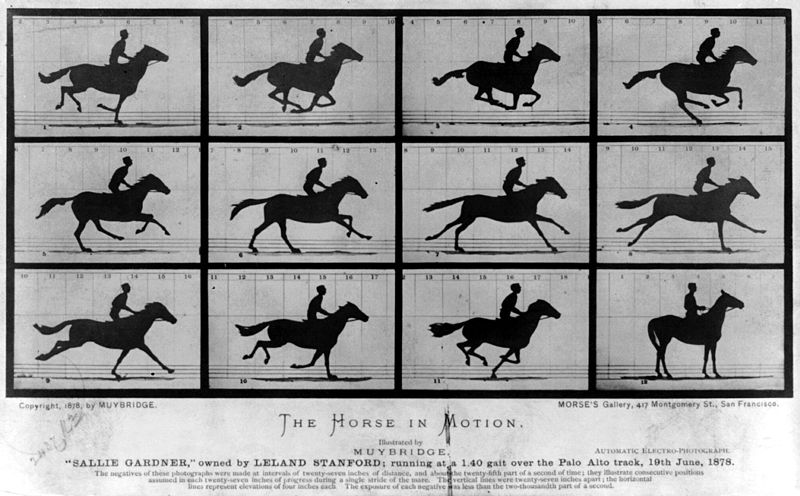 "Children sometimes think that stars must be star‑shaped, though naturally they are not. The people who insist that in a picture the sky must be blue, and the grass green, are not very different from these children. They get indignant if they see other colours in a picture, but if we try to forget all we have heard about green grass and blue skies, and look at the world as if we had just arrived from another planet on a voyage of discovery and were seeing it for the first time, we may find that things are apt to have the most surprising colours.
"Now painters sometimes feel as if they were on such a voyage of discovery. They want to see the world afresh, and to discard all the accepted notions and prejudices about flesh being pink and apples yellow or red. It is not easy to get rid of these preconceived ideas, but the artists who succeed best in doing so often produce the most exciting works. It is they who teach us to see in nature new beauties of whose existence we have never dreamt. If we follow them and learn from them, even a glance out of our own window may become a thrilling adventure. There is no greater obstacle to the enjoyment of great works of art than our unwillingness to discard habits and prejudices.
"In the chapters which follow I shall discuss the history of art, that is the history of buildings, of picture‑making and of statue‑making. I think that knowing something of this history helps us to understand why artists worked in a particular way, or why they aimed at certain effects. Most of all it is a good way of sharpening our eyes for the particular characteristics of works of art, and of thereby increasing our sensitivity to the finer shades of difference.
"Perhaps it is the only way of learning to enjoy them in their own right. But no way is without its dangers. One sometimes sees people walking through a gallery, catalogue in hand. Every time they stop in front of a picture they eagerly search for its number. We can watch them thumbing through their books, and as soon as they have found the title or the name they walk on.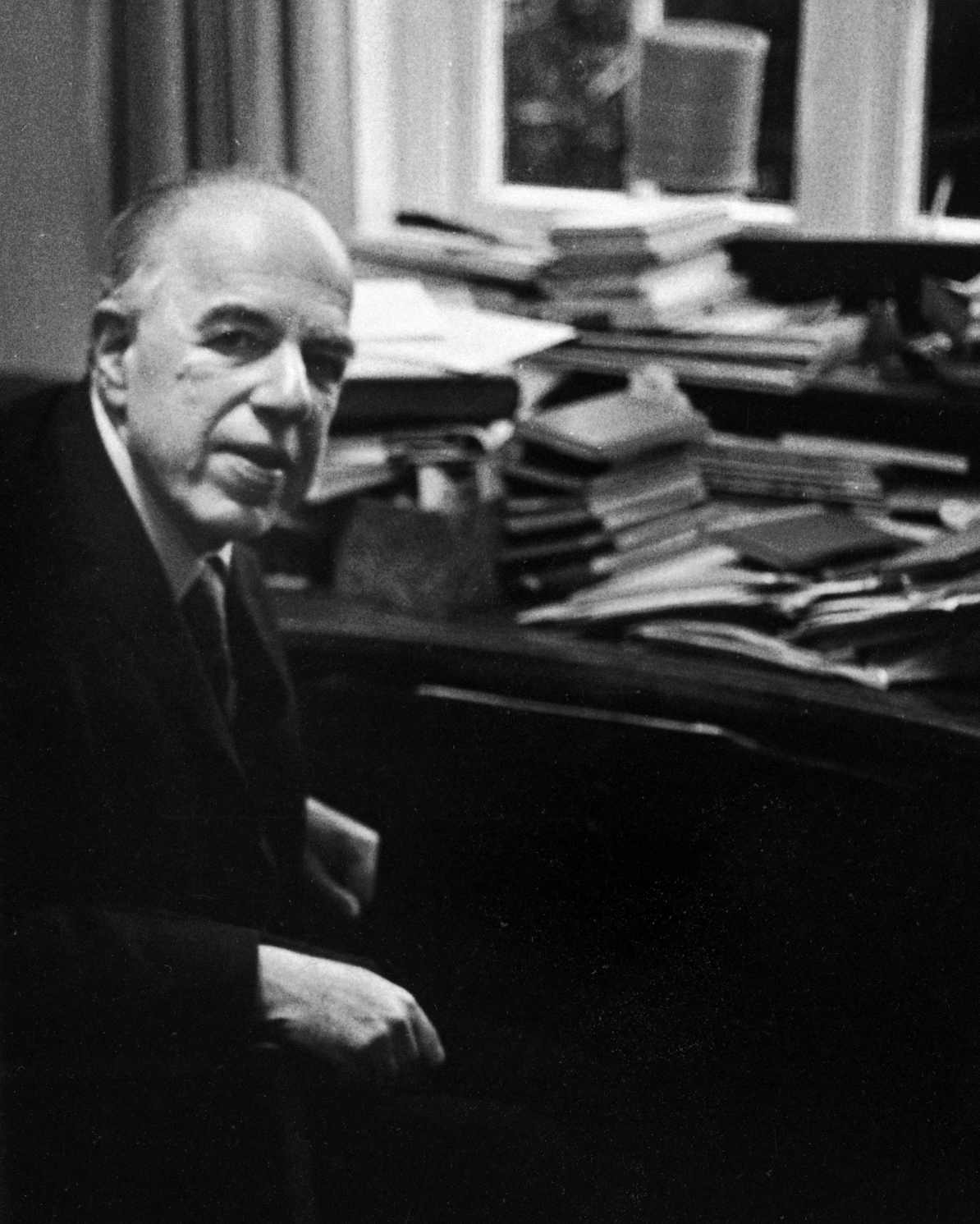 "They might just as well have stayed at home, for they have hardly looked at the painting. They have only checked the catalogue. It is a kind of mental short circuit which has nothing to do with enjoying a picture. People who have acquired some knowledge of art history are sometimes in danger of falling into a similar trap. When they see a work of art they do not stay to look at it, but rather search their memory for the appropriate label.
"They may have heard that Rembrandt was famous for his chiaroscuro – which is the Italian technical term for light and shade – so they nod wisely when they see a Rembrandt, mumble 'wonderful chiaroscuro', and wander on to the next picture. I want to be quite frank about this danger of half‑knowledge and snobbery, for we are all apt to succumb to such temptations, and a book like this could increase them. I should like to help to open eyes, not to loosen tongues.
"To talk cleverly about art is not very difficult, because the words critics use have been employed in so many different contexts that they have lost all precision. But to look at a picture with fresh eyes and to venture on a voyage of discovery into it is a far more difficult but also a much more rewarding task. There is no telling what one might bring home from such a journey."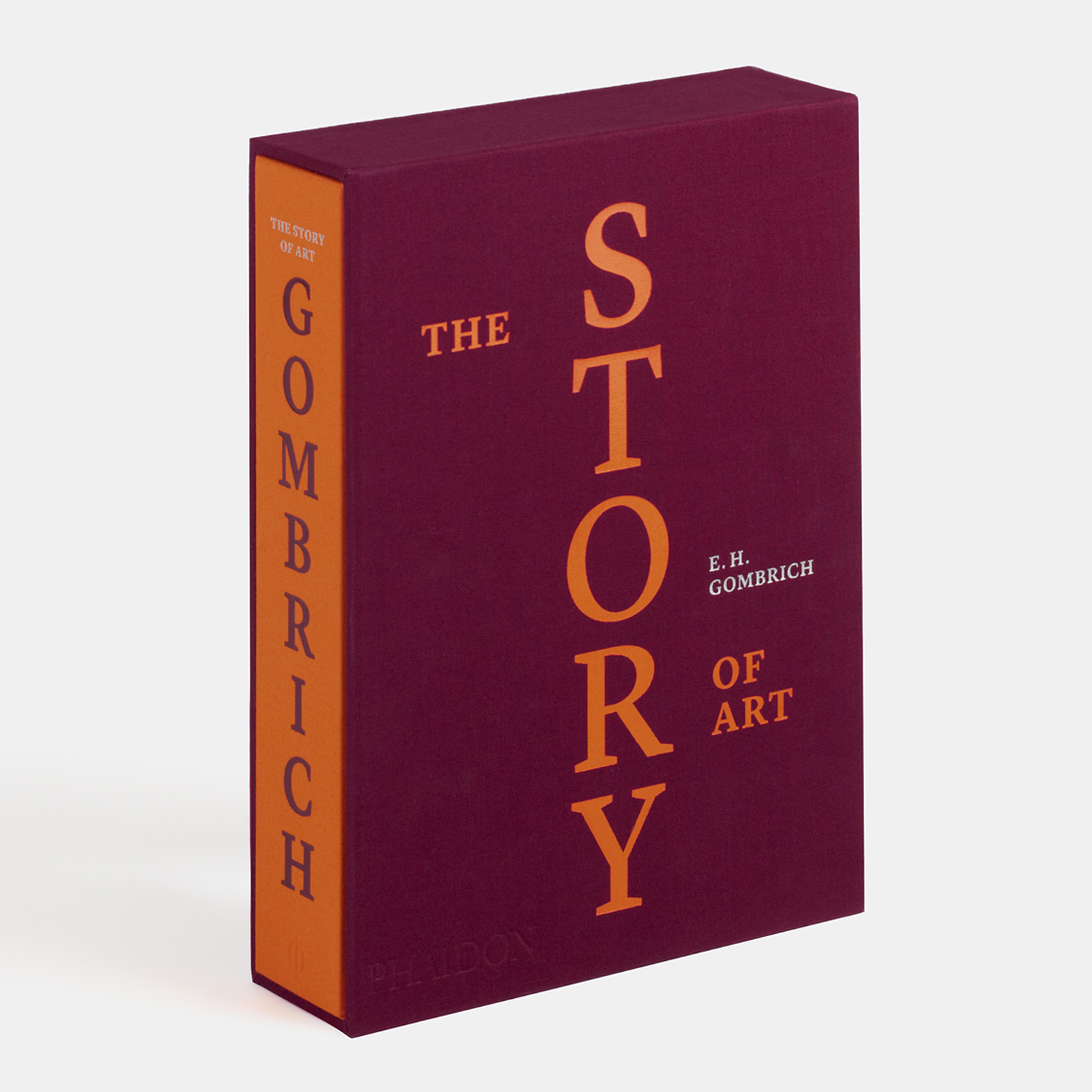 To read those following chapters and to take that journey in Gombrich's care, order a copy of The Story of Art here.