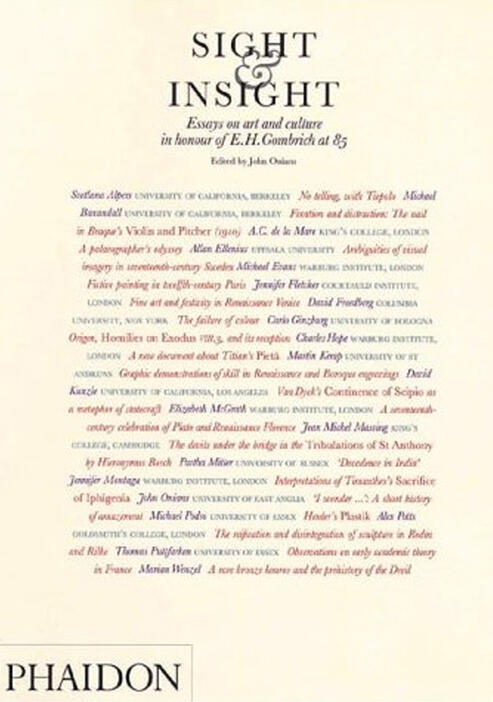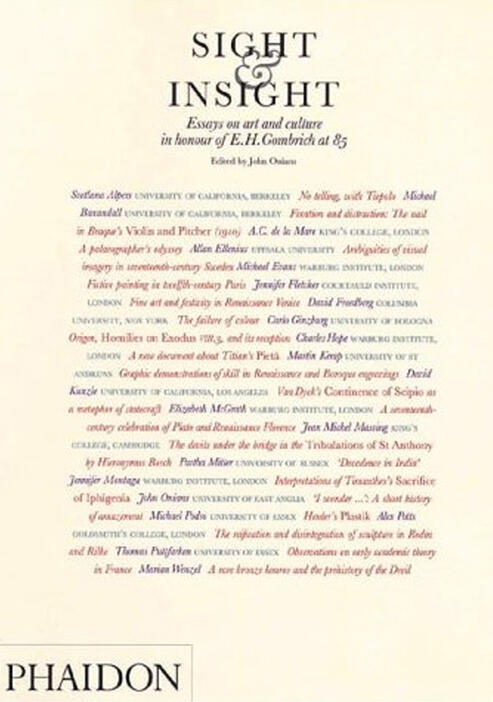 Sight and Insight: Essays on Art and Culture in Honour of E H Gombrich
This essential work contains an eclectic collection of original essays by a group of Professor Ernst Gombrich's pupils. Masters now themselves and dispersed throughout the world, Gombrich's pupils have continued their independent research, attaining distinction in countless fields. Not forming a 'school' in any narrow sense, they reflect the influence of their master rather in their manifold range of interests and in an underlying robust individualism.
This careful selection of essays, presented in affectionate tribute, will be read and re-read with undying interest and pleasure, not exclusively by scholars or admirers of Gombrich worldwide but, moreover, by any individual who is curious about the nature of art and the relation we bear to it. Each essay offers a distinctive outlook that is even fresher than the last: they are united in harmony not only by their mutual focus on the same themes, but by a recognizable thread of the foundations that Gombrich laid.
Specifications:
Format: Hardback
Size: 245 × 172 mm (9 5/8 × 6 3/4 in)
Pages: 420 pp
Illustrations: 185 illustrations
ISBN: 9780714829715
John Onians is Professor and Director of the European Art Research Programme in the School of World Art Studies, University of East Anglia.
"It would be hard to exaggerate the knowledge I have gained or the pleasure and stimulation I have received from studying this book."—Literary Review