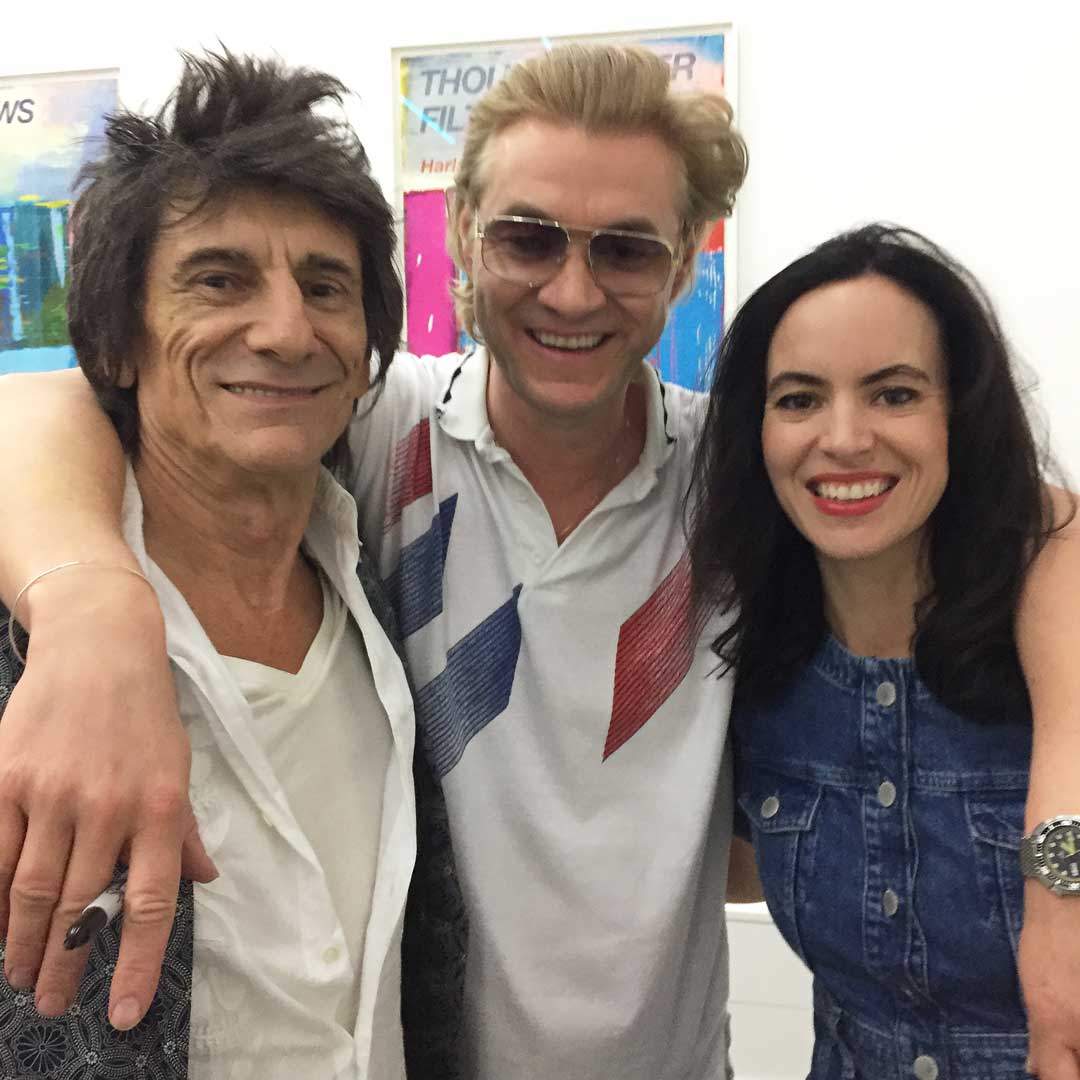 Harland Miller launches In Shadows I Boogie at White Cube
Ron Wood, Gary Lineker and Jarvis Cocker all turn up to say hello and get their books signed
Harland Miller launched his new book In Shadows I Boogie with a mammoth three-hour signing session at White Cube Gallery in Bermondsey, London last night. Rolling Stones guitarist Ron Wood, England footballing legend Gary Lineker and singer, DJ and TV and radio presenter Jarvis Cocker were among a huge crowd who turned up to say hello and get a book - or five - signed by the artist.
Harland recently broke a personal record when one of his paintings, Incurable Romantic Seeks Dirty Filthy Whore sold in the Sotheby's George Michael sale for £237,500. His previous record was £75,000, achieved at Sotheby's in 2015 for I Am the One I've Been Waiting For.
Last night's launch attracted many of his collectors, eagre to get the artist's name on a copy of the new book. In Shadows I Boogie is the most comprehensive monograph to date on the British artist and writer, best known for his paintings based on the dust jackets of early Penguin paperbacks.
The monograph covers nearly 20 years of his paintings, and features three newly commissioned essays by eminent art writers Michael Bracewell, Martin Herbert and Catherine Ince that explore different aspects of his practice. It includes an illustrated chronology with photographs and ephemera from Miller's personal archive.
When you've scrolled through our pics from last night you can read Michael Bracewell's introduction to the book here and take a closer look at In Shadows I Boogie here.