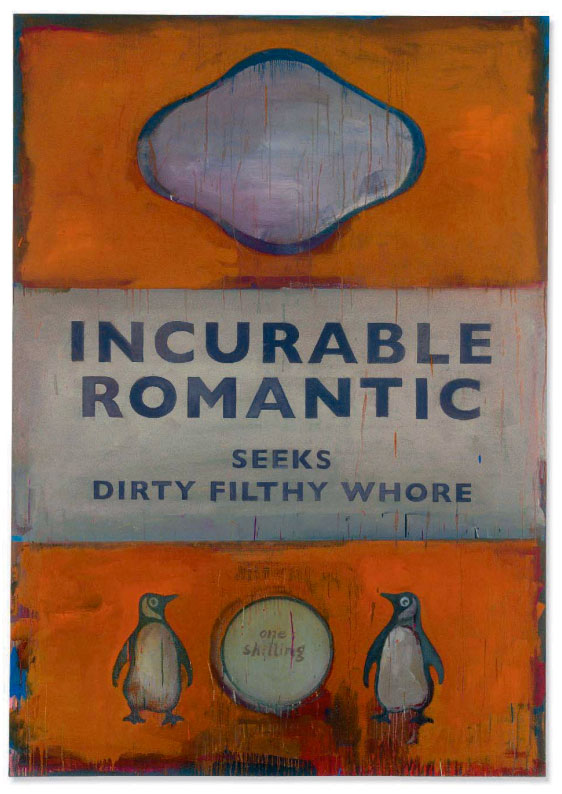 George Michael's Harland Miller paintings are up for auction
The singer's estate sale at Christie's next month features two great works by the British contemporary artist
We shouldn't be surprised to learn that musicians like Harland Miller. "Part of the cleverness of Miller's work is that his art continues working, when the viewer is not in front of it," writes Martin Herbert in our forthcoming book Harland Miller: In Shadows I Boogie. "it runs through one's head like music does, and leverages the fact that it is literally legible."
Those visual earworms (eyeworms?) are most prominent in his books series, wry paintings of paperback covers, with Miller's own, self-composed titles, such as Circling the Small Ads; Rags to Polyester – My Story, Incurable Romantic Seeks Dirty Filthy Whore and Death – What's In It For Me?
However, it is worth noting one particular musician's love of Harland Miller. Those last two works are coming up for auction next month, when Christie's auctions works owned by the late George Michael.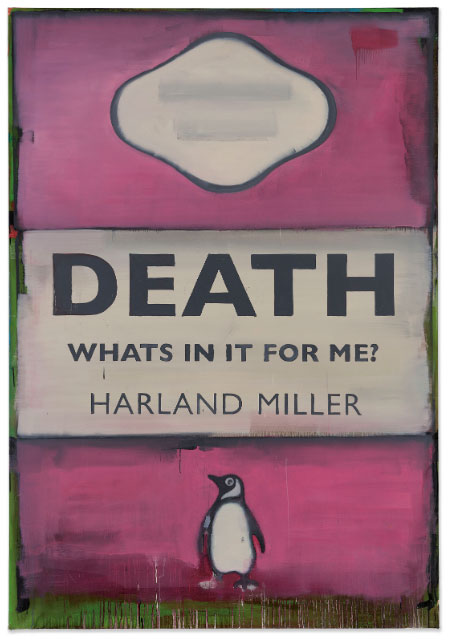 The George Michael Collection has been divided into two separate sales by the auction house: an online sale running 8 – 15 March, and an evening sale, taking place at Christie's London salesroom on 14 March.
There are many impressive lots in The George Michael Collection, including works by Damien Hirst, Jeff Koons, Tracey Emin and Anthony Gormley.
And George's collection also reveals the fact that he was actually a very smart and astute collector; containing as it does early works by the likes of Cecily Brown, Rachel Kneebone, Christian Marclay and Matt Collishaw.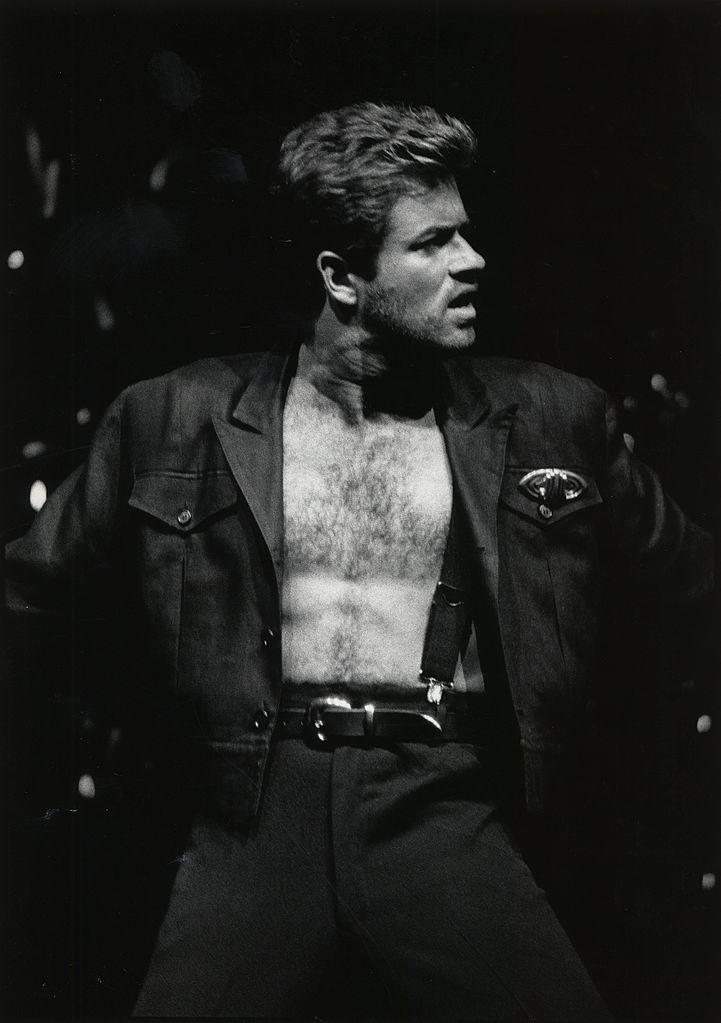 However, the Miller ones are real treasures. If you were ever lucky enough to have been invited to George's Hampstead home, the first thing you would have seen in the hallway was Miller's Incurable Romantic Seeks Dirty Filthy Whore (currently lot 29 in the evening sale).
It was a self-referencing, tongue in cheek reflection on one element of his character - even if a more fitting epitaph might lie in the online sale. Christie's is also offering George Michael's Harland Miller painting Death – What's In It For Me? in its auction.
Our forthcoming book takes up the story: "Look again at Death – What's In It For Me?, a line that, according to the artist, someone unsurprisingly wants on their tombstone," writes Martin Herbert. "This phrase is a quick summa of the greatest unknowable of all, a theme of poets for millennia and towards which all our minds turn idly or anxiously every now and again, and more often as we age.
"That's the 'what's in it?' – what is actually there? But of course there is also the sense in which this is being asked by some hard-bargaining, chivvying character: what do I get out of this deal, eh? The mood pivots from nervous to chippy and back again, somewhat like the character in Ingmar Bergman's The Seventh Seal, who upon meeting the Grim Reaper elects to play chess for his life. The one-liner is a timed-release pill, swallowed quickly and then left to permeate the guts."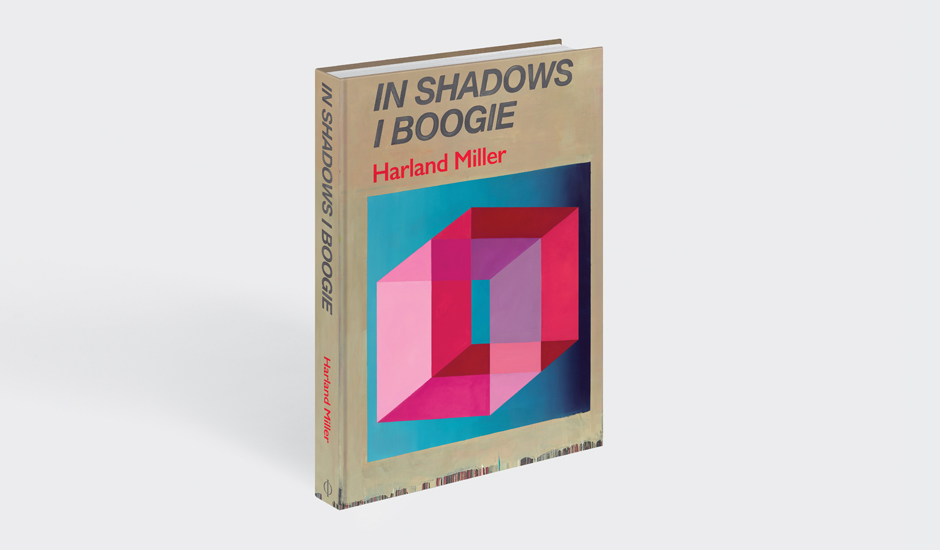 Want to find out more on our forthcoming Harland Miller book. Then pre-order a copy of Harland Miller: In Shadows I Boogie here.