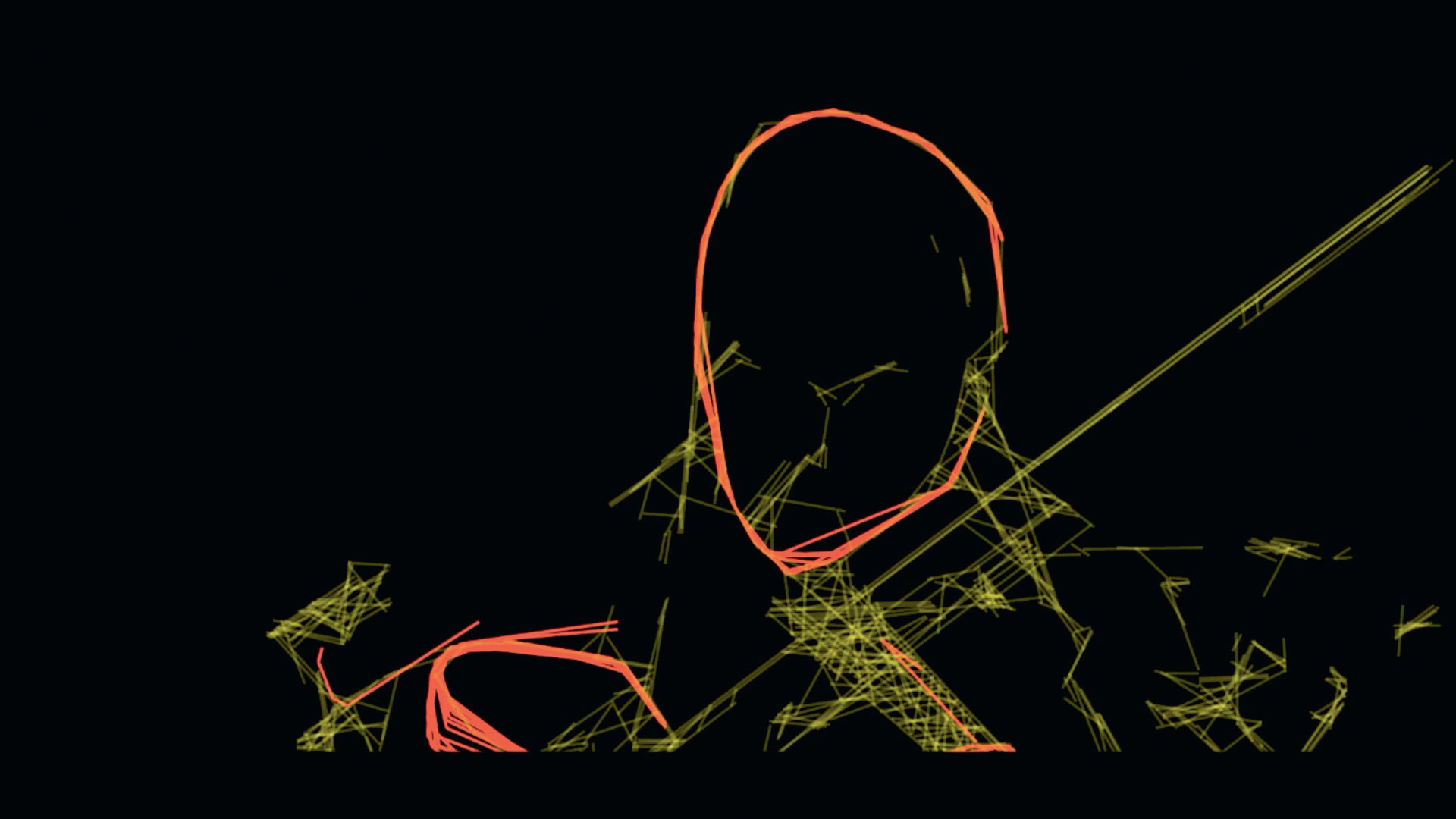 Watch Trevor Paglen's AI concert
Can you handle a spooky string quartet recital where the machines are silently judging you?
When you watch a musician performing, you almost certainly know what instrument they're playing. You may know much more about them, including their mood, age and the story behind their composition. When a computer watches, what can it deduce? Quite a lot, as it turns out.
In his 2017 San Francisco work, Sight Machine, US artist Trevor Paglen staged a concert with the classical ensemble, the Kronos Quartet. The recital, which featured pieces by such composers as JS Bach and Laurie Anderson, was fairly straight forward. However, the visual accompaniment was extraordinary.
"Projected onto a screen hung above the musicians were live translations of their bodies and instruments as they were processed in real time by a suite of AI and computer vision algorithms that attempted to, among other things, 'read' the genders of the performers, guess what they were holding (is that object a crayfish or a cello?) and detect their moods," explains Professor Julia Bryan-Wilson in our new book.
"Paglen approximately synchronized the aesthetics of the visual output to the rhythms of the music, creating a richly interdisciplinary experience in which shapes and geometries were overlaid on the musicians in concert with the notes being played."
Sometimes the computers guesses made the audience giggle. However, there were darker passages, as Professor Bryan-Wilson explains.
"Paglen's version had a sinister undercurrent that was made explicit during the quartet's performance of Terry Riley's One Earth, One People, One Love, when the images abruptly included footage of a missile launch and the predatory cross hairs of drone strikes.
"When Kronos performed the first movement of minimalist composer Steve Reich's Different Trains, it was a play on words; Paglen was twinning 'trains' and 'training sets'. And, as Cade Metz, a reporter for Wired magazine, wrote, 'it also served as a symbol for the way neural networks are careening into the future, largely without our help."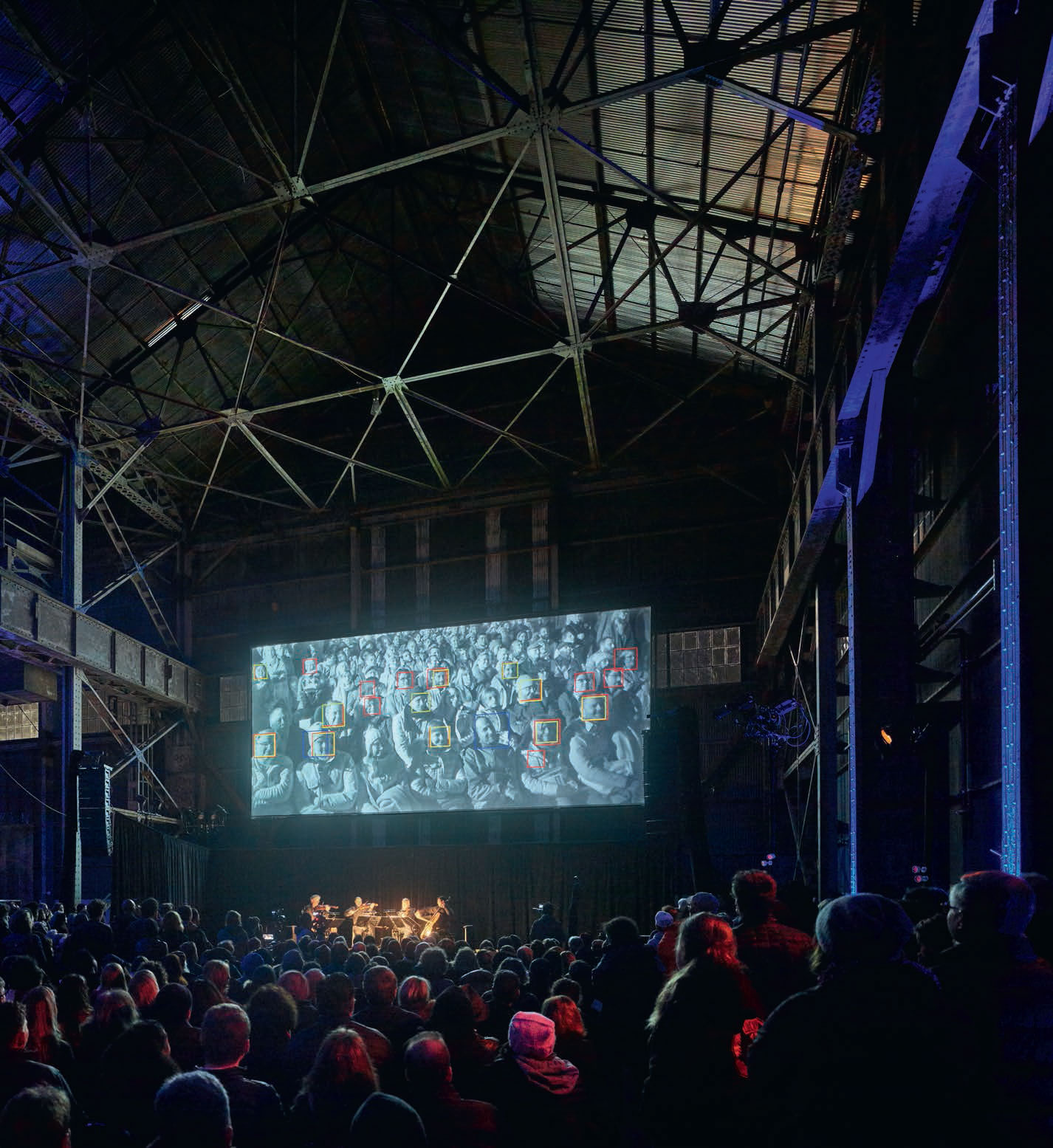 The onlookers' place in that future was made a little bit clearer when, for the encore, Paglen turned the cameras on the audience. Machines may not need our help to get where they're going, but with Paglen's assistance, we can at least see what they are doing.
For more high-tech, highly critical works, consider buying a copy of our new Trevor Paglen book here; and for those of you in the D.C. area keen to get a closer look at Sight Machine, Paglen wil reprise the work with the Kronos Quartet on October 25, at the Smithsonian American Art Museum.