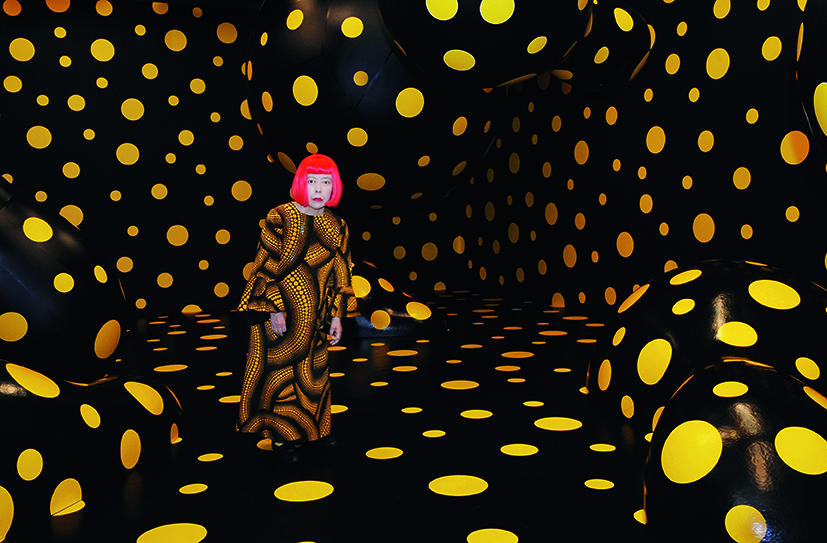 When Yayoi Kusama met Damien Hirst
She propositioned Nixon, held a gay wedding (and created cool art) so what happened when she met the YBA?
Not so long ago Damien Hirst was a wild Young British Artist, known for his dotty behaviour and spot paintings. He had won the Turner Prize, co-written a top five pop single as part of the band Fat Les, and turned down the opportunity to represent Britain at the 1999 Venice Biennale. But he didn't pass up an opportunity to converse with Yayoi Kusama.
At that time, Kusama's career was also on an upward swing, albeit one which had enjoyed a slightly more gradual trajectory. Interest in her own wild, dot-filled work - which the artist first found fame with while living in New York during the 1960s - was growing.
Hirst's interview – conducted for the catalogue to accompany Now, an exhibition of Kusama's work at the Robert Miller Gallery in New York, and republished in our updated and about to be published Yayoi Kusama monograph – demonstrates his absolute familiarity with her life and work.
Some questions are bald enquires. "Does your illness have a name?" asks Hirst (the Japanese artist had been living in a psychiatric institution since 1977). Kusama replies: " It is obsessional neurosis. I have been suffering from this disease for more than fifty years. Painting pictures has been therapy for me to overcome the illness."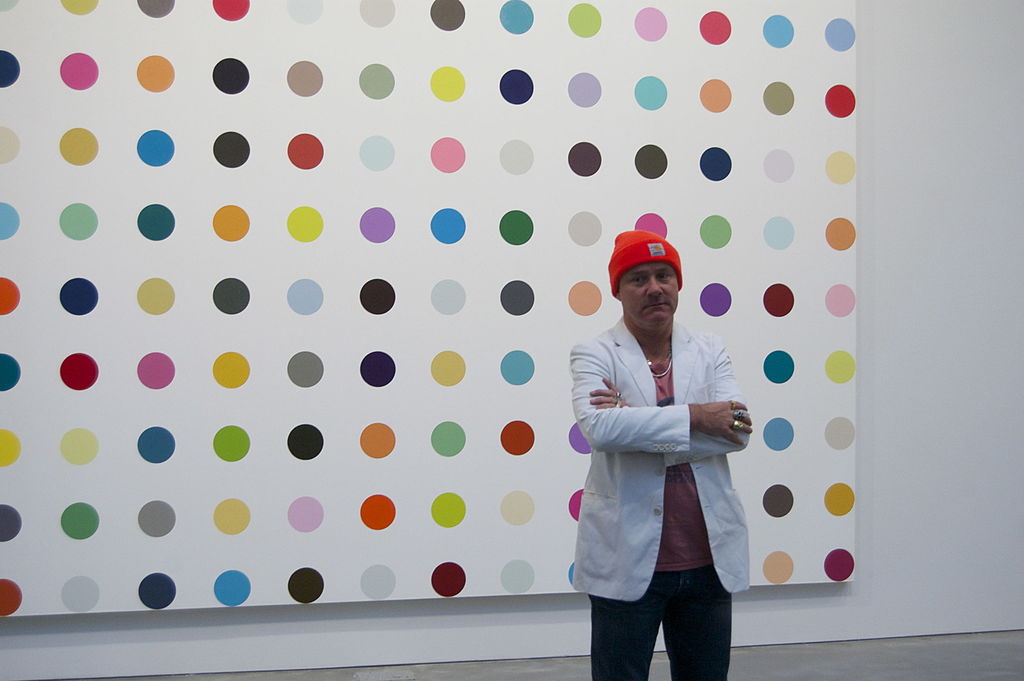 Others questions, such as "Do you think the growth of cancer is the same as the growth of a flower?" have a slightly pretentious art-school ring to them. However, Kusama answers them with surprising candor: "Cancer is what people fear, but a flower is what people visualize. But ultimately, they are the same. When they die, they become dust. People too become dust when they die."
Like any interview, a few questions occasionally misfire. "Money is a tiny part of life. Do you manage to keep it at bay?" Hirst asks at one point. Kusama answers "Money comes to me from various countries of the world in large amounts. Art is eternal, but money comes and goes. It just circulates. Money is not for saving."
Others show Damien Hirst's scholastic side, and Kusama's desire to settle scores. "What do you think is the difference between Kusama's Peep Show (or Endless Love Show, 1966) and the infinity room by Lucas Samaras (Mirrored Room no. 2, 1966)?" asks Hirst, perhaps under the impression that Kusama took her famous infinity room idea from a little-known New York contemporary?
Not, so, she answers. "Lucas Samaras is always copying other artists' work," Kusama says. "His work lacks originality, I think. He made the mirrored room series inspired by my work. Therefore, my infinity room has nothing to do with his vision."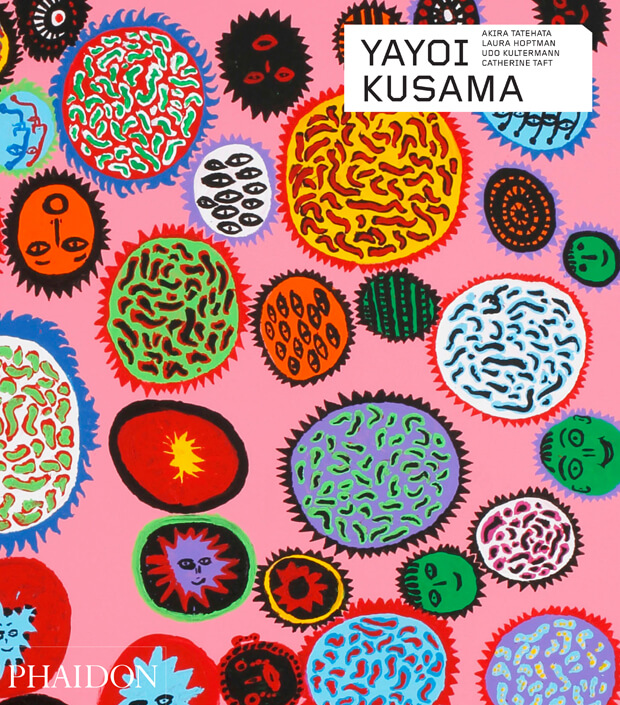 Thankfully, she never made the same accusation about Damien's own dots. Check back soon for more famous encounters from Yayoi Kusama's career; and for a better grasp of what makes her great order a copy of our newly updated Yayoi Kusama monograph here.