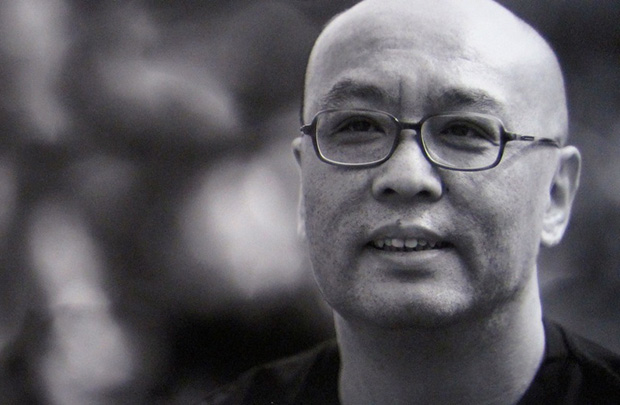 How was 2014 for Zhang Xiaogang?
The major Chinese artist looks back at last year's Korean show, and forward to his Prague retrospective
In the last of our 2014 round ups we take a look at how 2014 treated Zhang Xiaogang, one of the most important, Chinese artists of his generation. Zhang uses formal, studio-photography references, as well as surrealist influences, to produce a heavily loaded style of portraiture that adds psychological depth to China's recent past.
While his pictures remain intensely personal, Zhang has found a worldwide audience, with pieces in the permanent collections of MoMA and Tate Modern. He commands multimillion-dollar auction prices across the globe. Last year, Big Family No 3 from his Bloodline series was sold for $12.1 million at Sotheby's in Hong Kong, setting a new world record for the artist. However, we're heartened to hear that his works on paper, his forthcoming Prague show, and our book, Zhang Xiaogang: Disquieting Memories, are foremost in his mind as he looks forward to 2015.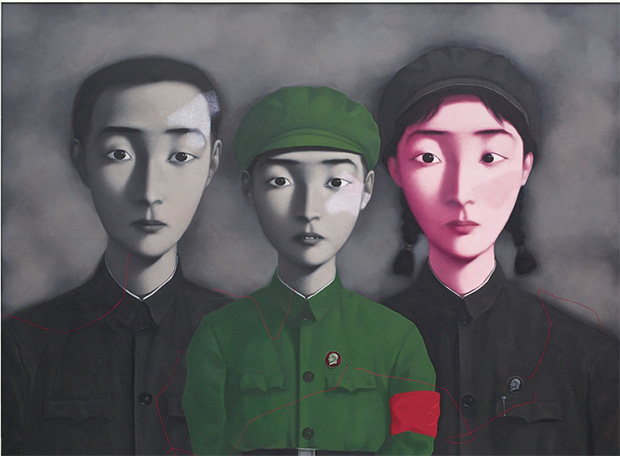 __What was your personal working highlight this year? __
"First, my retrospective exhibition in Daegu, Korea won the industry's recognition; second, I successfully exhibited my new works at Pace Hong Kong."
__What was the thing that inspired you most last year? __
"Since I painted a number of work on paper last year, I've been inspired by in the language of art for my new works for this year."
What can we expect from you in 2015?
"First of all, I hope the book will be successful. Secondly, I hope my solo exhibition in Prague in next September will go smoothly."
__ Pre-order Zhang Xiaogang: Disquieting Memories here__