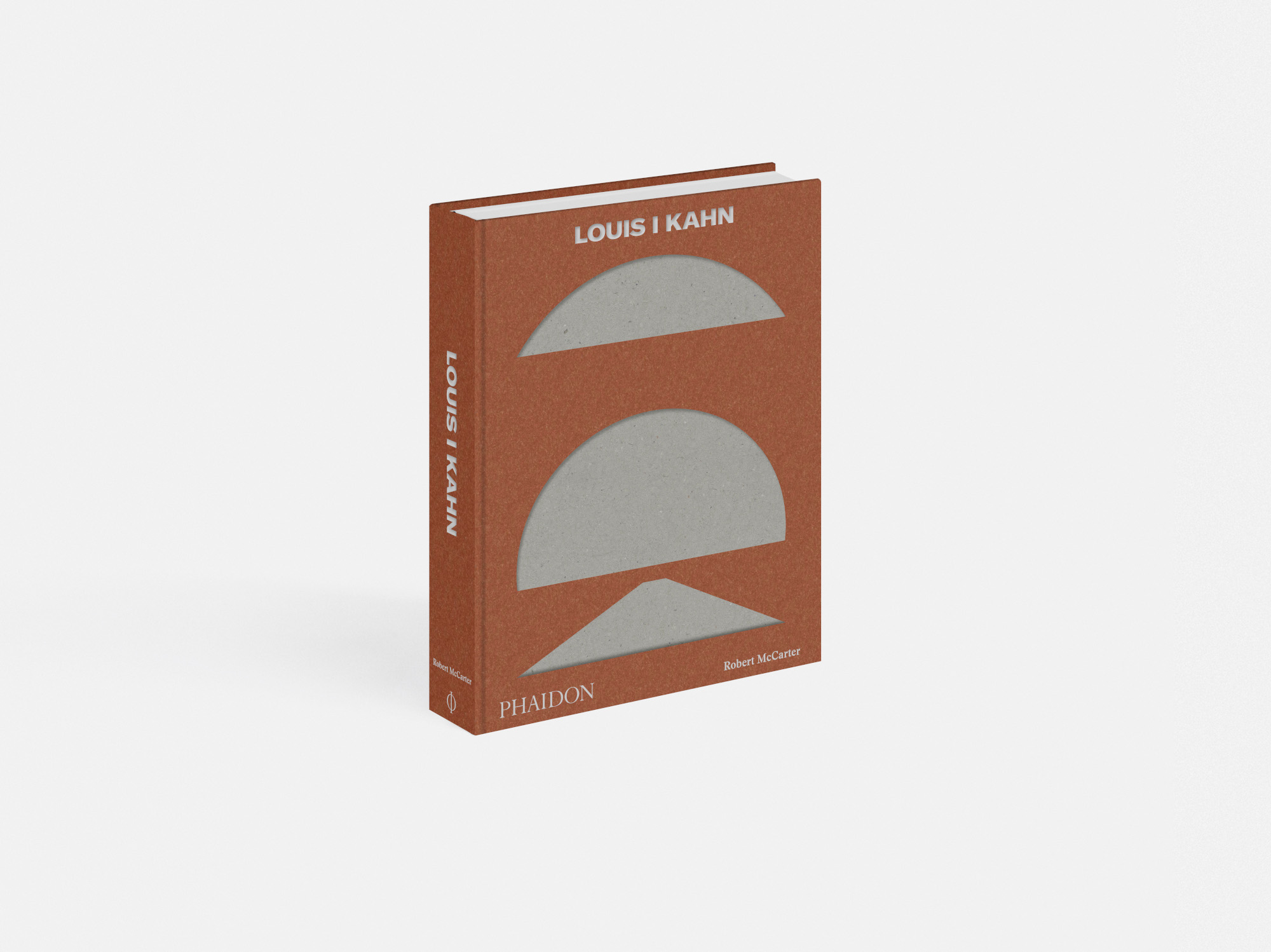 All you need to know about Louis I Kahn
This updated and redesigned edition of Robert McCarter's monograph sheds greater light on this master of architecture
There's something ageless about the Franklin Delano Roosevelt Memorial, on Roosevelt Island in New York's East River. This serene space, built from granite blocks, mounded earth and lined with trees, feels, in architectural author Robert McCarter's words, "one and the same time both ancient and contemporary."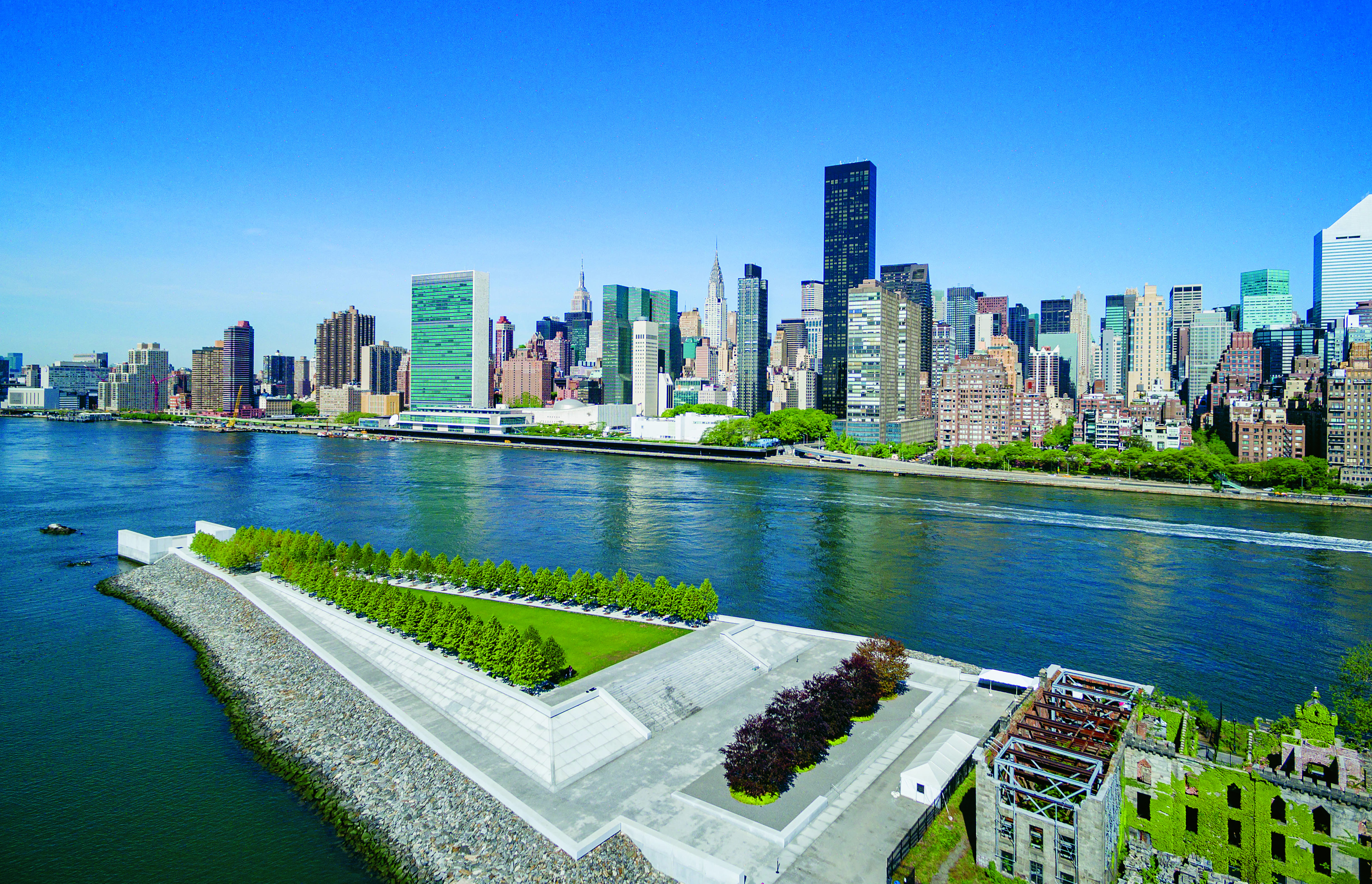 Franklin Delano Roosevelt Memorial, Roosevelt Island, New York City, 1973–4, 2010–12. Aerial Photo by Stephen Amiaga, PPA, PAPA, © 2012, www.amiaga.com, used with permission.
And yet, strictly speaking, it is neither. This formal masterpiece was in fact, conceived towards the end of mid-century modernism, by an architect who, despite passing away decades before the memorial was completed in 2012, remains a key influence within our built environment to this very day. That architect was Louis I Kahn.
In Phaidon's newly updated and expanded Louis Kahn monograph, McCarter explores how Kahn redefined modern architecture – and why his work remains a fundamental source today. Extensively illustrated, this comprehensive overview includes both built and unbuilt projects, the book is a beautifully produced and handsomely conceived, indispensable reference work on one of the most important figures in 20th-century architecture.
It follows Khan from his birth and his early childhood on the island of Saaremaa in the Baltc Sea, detailing his family's appreciation for German romanticism, Goethe and Mendelssohn; their immigration in 1906 into America; their settlement in the slums of Philadelphia; his early artistic talents; his graduate tours of Europe; and his initial completed works (mainly houses), as well as as his much better-known achievements.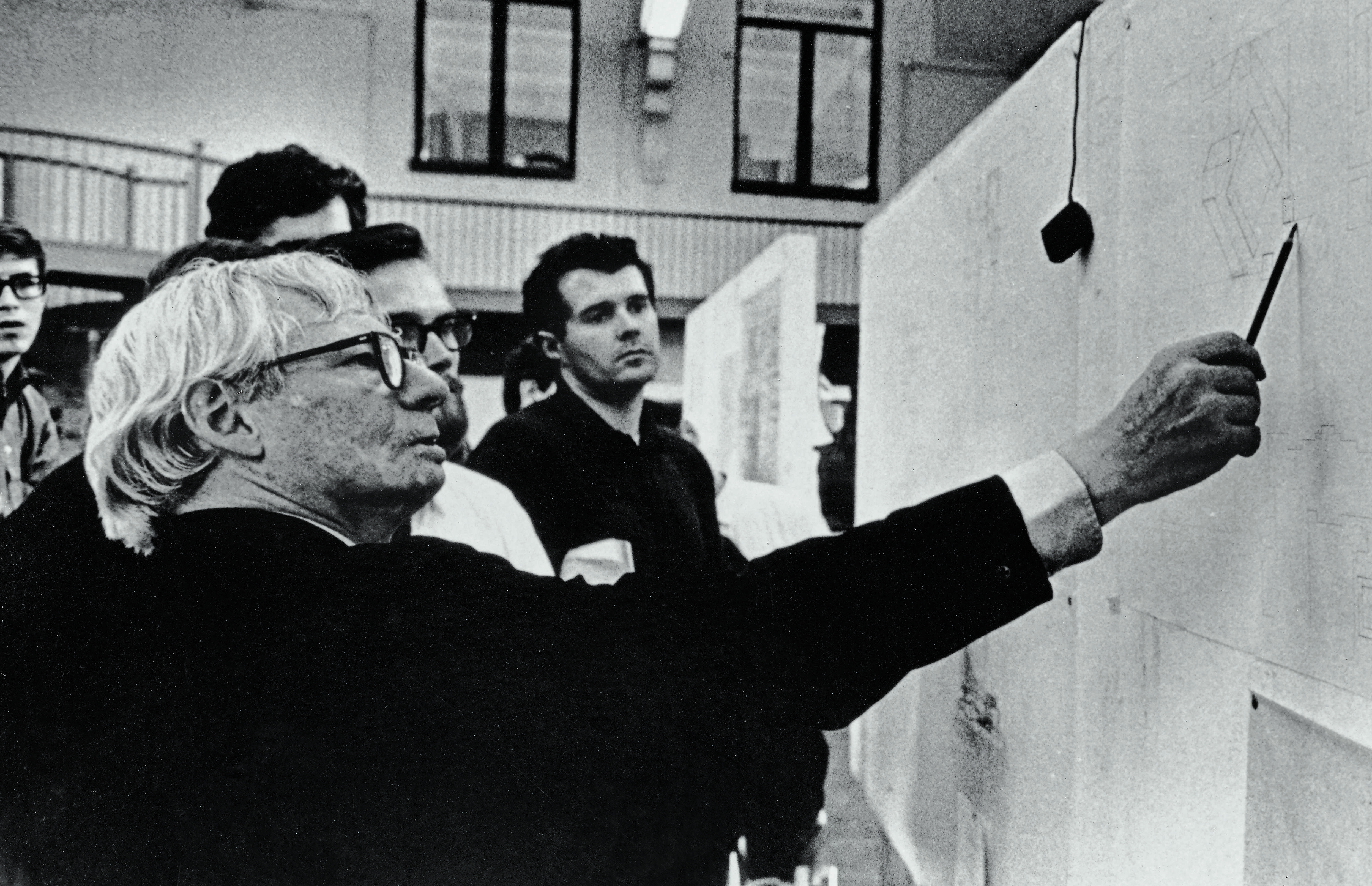 Louis Kahn teaching graduate architectural studio, University of Pennsylvania, USA, c.1967. Eileen Christelow Collection, The Architectural Archives, University of Pennsylvania
McCarter renders all this history accurately, but also picks out key themes, such as Kahn's preference for the monumental (something of a taboo in modernist circles); his love of ancient structures; and why he believed modern buildings should reveal the processes of construction to the public.
The book describes Kahn's teaching career, revealing that, at one point he was recognised more for his teaching of architecture than for his work as an architectural practitioner. And of course it features his best-loved masterpieces, the Salk Institute at La Jolla in California, which Kahn completed in 1965; the Kimbell Art Museum, finished in 1962; and the Bangladesh National Capital, which the architect was still working on, when he died, in 1974.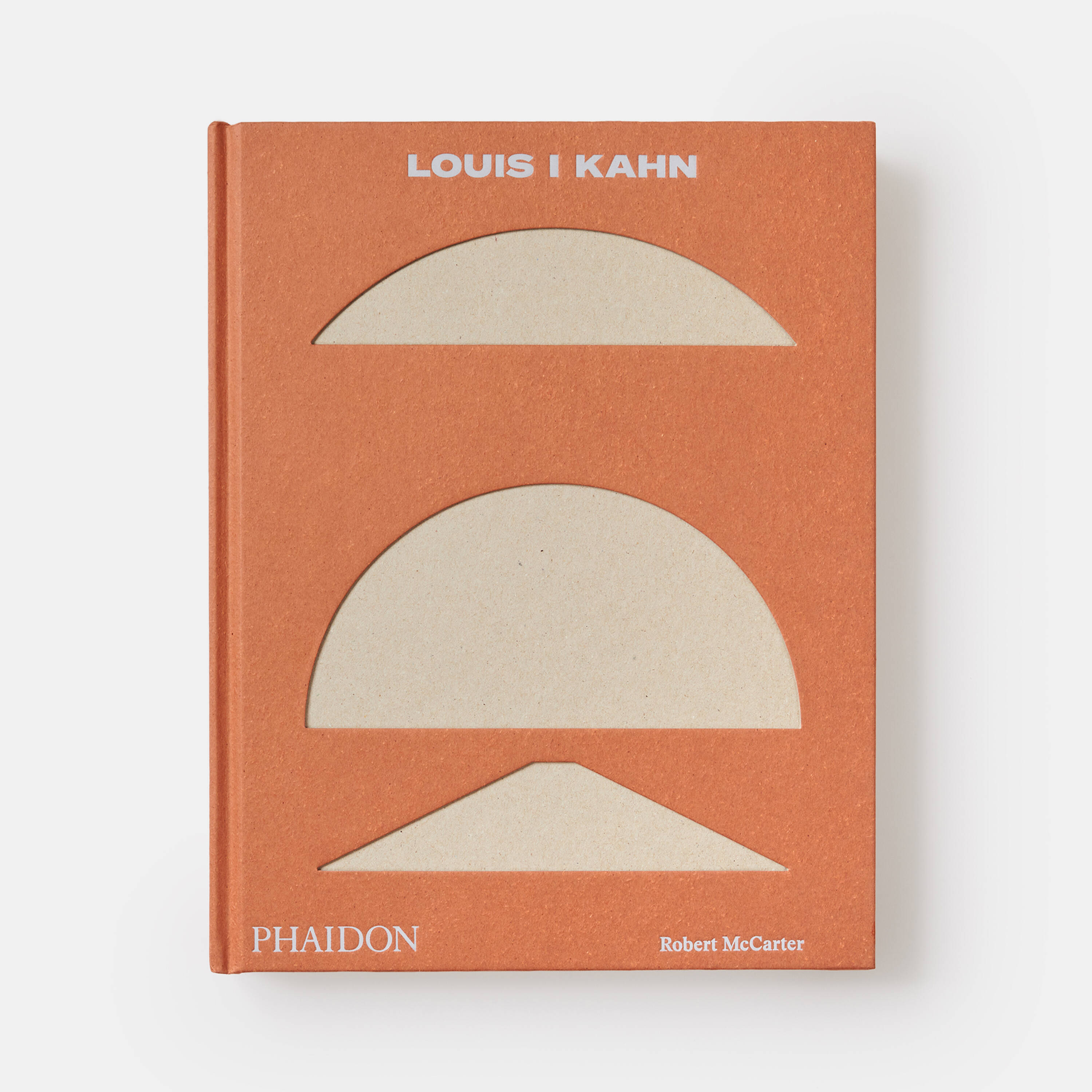 Louis I Kahn
Extensively illustrated, expertly researched and beautifully written, this comprehensive overview also includes unbuilt projects, and serves as a reminder of Kahn's skill, vision and mastery, as well as a guide to the ways in which this 20th century maestro may well continue to guide contemporary practitioners for many years to come. To find out more and order your copy go here.