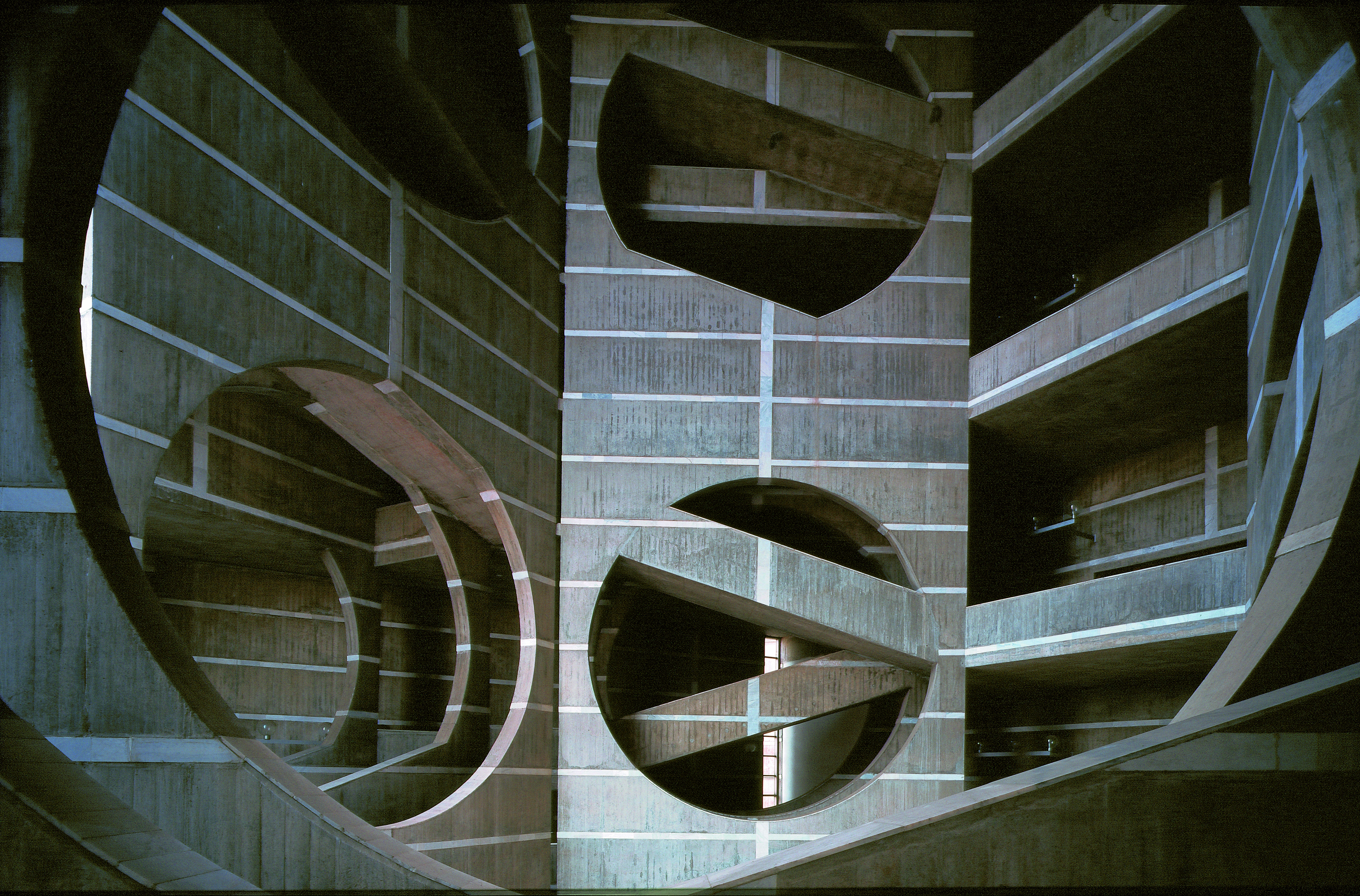 The city loving Louis Kahn
Discover how Kahn's boyhood love of his city shaped far-off urban environments
"A city should be a place where a little boy walking through its streets can sense what he someday would like to be" said the great 20th century American architect, Louis Kahn. Kahn made this pronouncement late in life, once he had established himself as one of the foremost practitioners in his field. Nevertheless, he clearly understood the debt his childhood self owed the city of Philadelphia, where Kahn's family arrived as immigrants, in 1906, when Louis was aged five.
That city, particularly the city of his early, largely automobile-free childhood, had a huge influence on Kahn's professional life, engendering a deep sense of civic pride and responsibility, as Robert McCarter explains in his newly updated monograph, Louis I Kahn. "It was in the city of Philadelphia that Kahn's many talents had been recognized, encouraged and supported, and where he discovered his lifelong love of architecture," writes McCarter. "The opportunities that he had been offered by the city had a profound and long-lasting effect upon Kahn, and he would remain a loyal citizen of Philadelphia for his entire life."
McCarter goes on to describe the original, 1682 urban plan for the city, created by William Penn, as well as the Philadelphia City Hall and the Pennsylvania Academy of the Fine Arts, as key institutions for Kahn. The architect – in an incredibly unusual choice for an American citizen, naturalised or otherwise – never held a driver's licence, and deplored the influence of cars in cities conceived prior to the advent of the automobile.
"Kahn believed that one should not enter the city by arriving at the airport and being brought in by automobile on expressways that had been ruthlessly sliced into the city's fabric without any regard for its fundamental historical and spatial order," writes McCarter. "For Kahn, then, the proper way to enter Philadelphia was by train, arriving at the 30th Street Station, the monumental portal colonnades of which face the city to the east and the university to the west."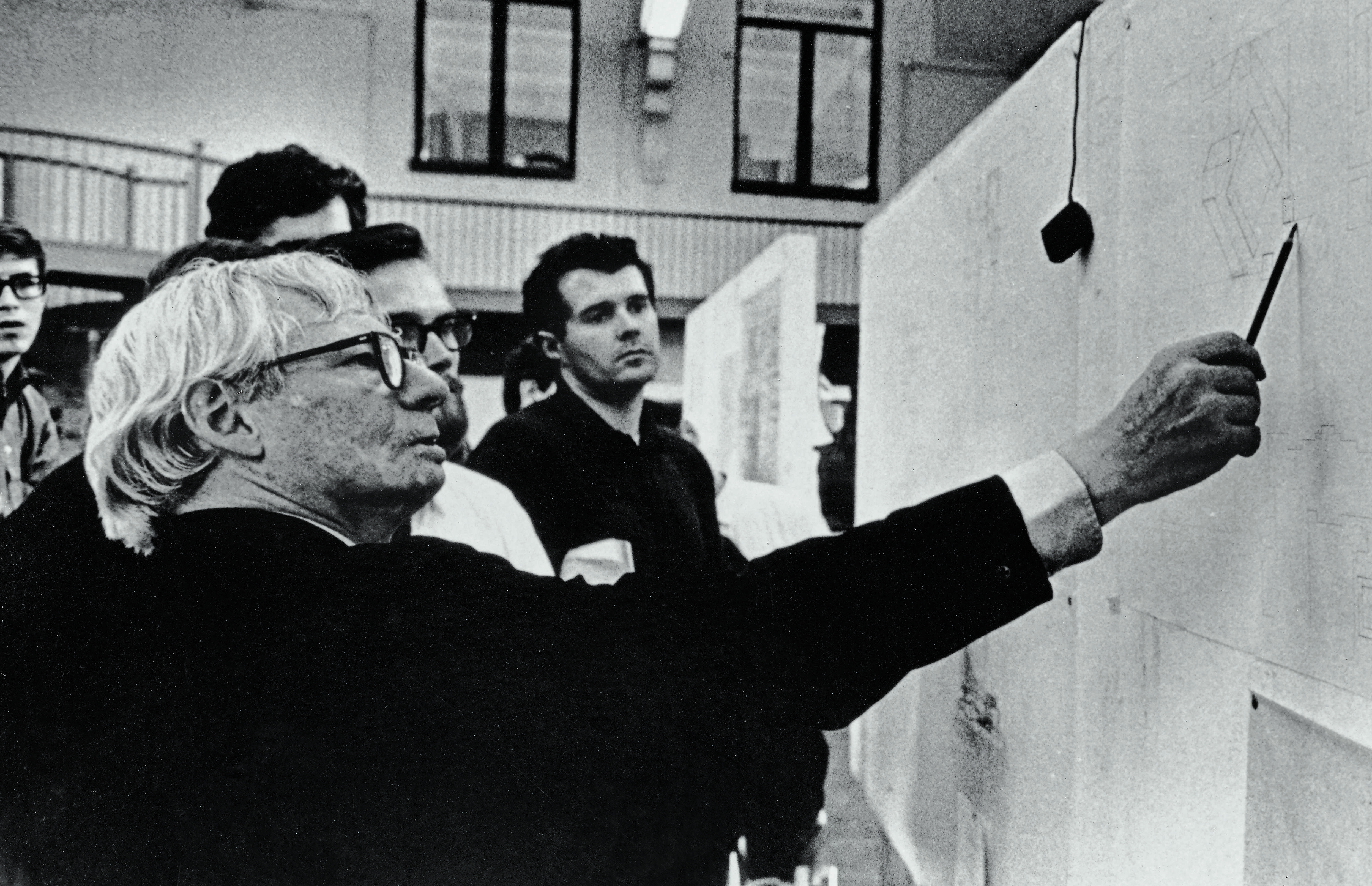 Louis Kahn teaching graduate architectural studio, University of Pennsylvania, USA, c.1967. Photo by Eileen Christelow
Throughout his career, Kahn honoured this civic debt by creating numerous civic institutions in Philadelphia and elsewhere, yet his greatest creation in this regard lay thousands of miles away, in Sher-e-Bangla Nagar, or the National Capital of Bangladesh at Dhaka, which Kahn worked on from 1962 until 1974, the year he died.
The brief for this civic development was practically challenging. It called for the creation of a National Assembly Building, Supreme Court building, hostels and offices for the representatives and government ministers, a hospital, schools, a library, a diplomatic enclave and residential developments with a market, all to be placed on a thousand acres of flat land subject to flood, notes McCarter.
Nevertheless, Kahn never lost sight of the higher-minded, civic spirit that should embody such an undertaking. "Men came to assemble to touch the spirit of community, and I felt that this must be expressible," McCarter quotes the architect as saying.
Further challenges would arise during his time working on this project. As MrCarter writes, Kahn took on the commission when Dhaka was the capital of East Pakistan, a province of that larger state, to the west of India. In 1971, when Bangladesh declared independence from Pakistan, Kahn's contract was terminated, though the architect continued his work.
"During the war of independence, Pakistani bomber pilots flew over the construction site and its unroofed assembly hall, which, though it did not appear on their maps, they assumed to be the ruins of an ancient temple complex, and as a result it survived undamaged," writes McCarter. In 1972 the new government contracted with Kahn to complete what was now to be the National Capital of Bangladesh, and the following year Kahn presented a new masterplan.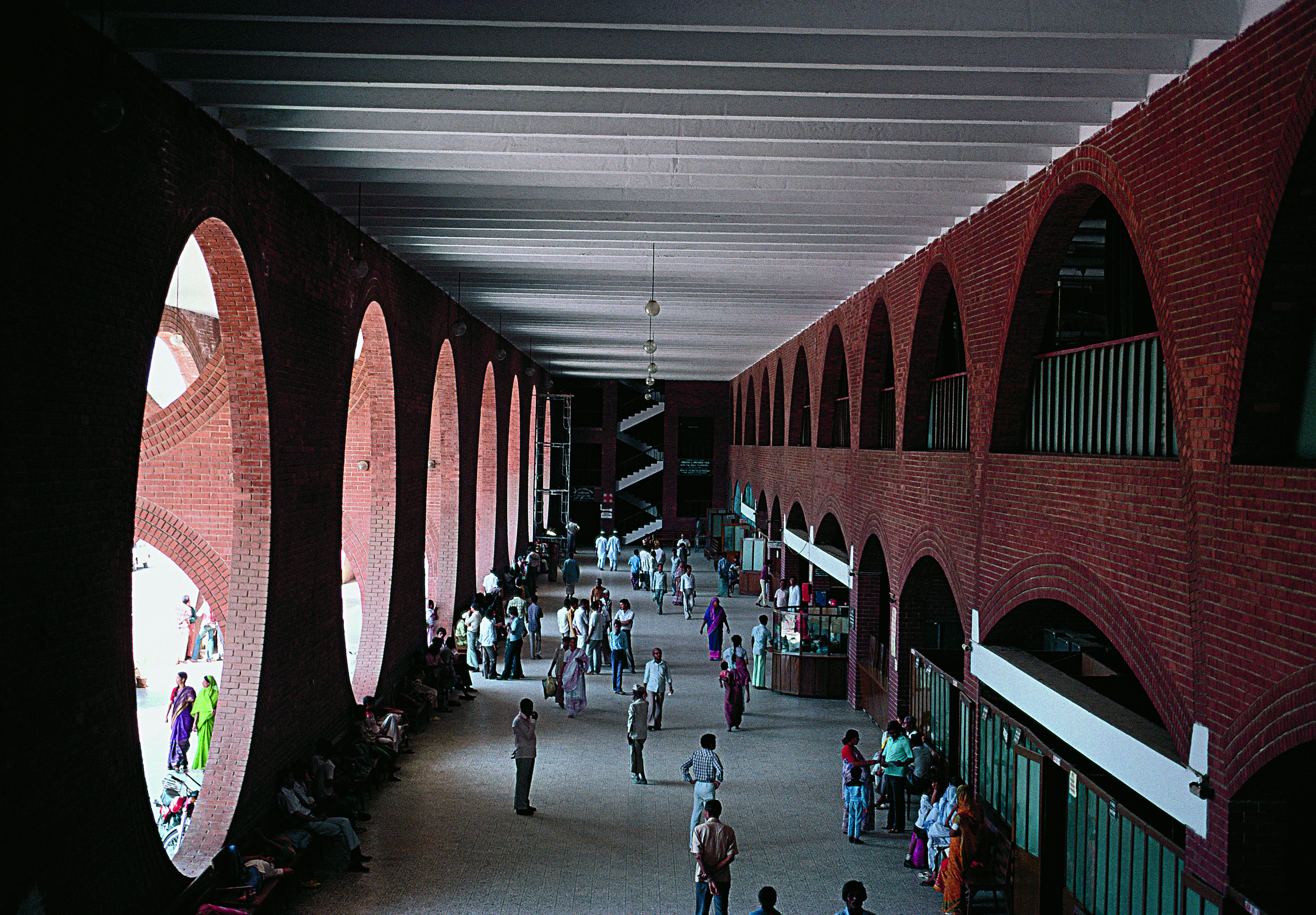 Suhrawardhy National Hospital. View of a shaded waiting area between the second and third masonry walls. The clinics are on the right and the street is on the left. Image courtesy of Urs Buttiker Collection, The Architectural Archives, University of Pennsylvania
"That this potentially disastrous transition was accomplished so smoothly, and that Kahn's design for an overthrown political structure was immediately accepted by the government of the newly independent state, is truly a remarkable verification of Kahn's sense of the essential nature of the institution he had been asked to design," writes McCarter. "From the day of its opening, the Bengalis have enthusiastically and proudly embraced this building as their own, and it has become the symbol by which they feel they are known to the world."
The author praises Kahn's central Assembly Building, constructed from locally made, hand-poured concrete "carried by workers in basins balanced on their heads", which draws on both modern architectural ideas and ancient building examples, including Rome's Pantheon. He also singles out more straightforwardly functional buildings, in the complex, including the Suhrawardy National Hospital, where, the author writes, "the play of sunlight and shadows across the three layers of monumental arches is wondrous to experience, creating a sense of eternal, timeless place unparalleled in modern architecture."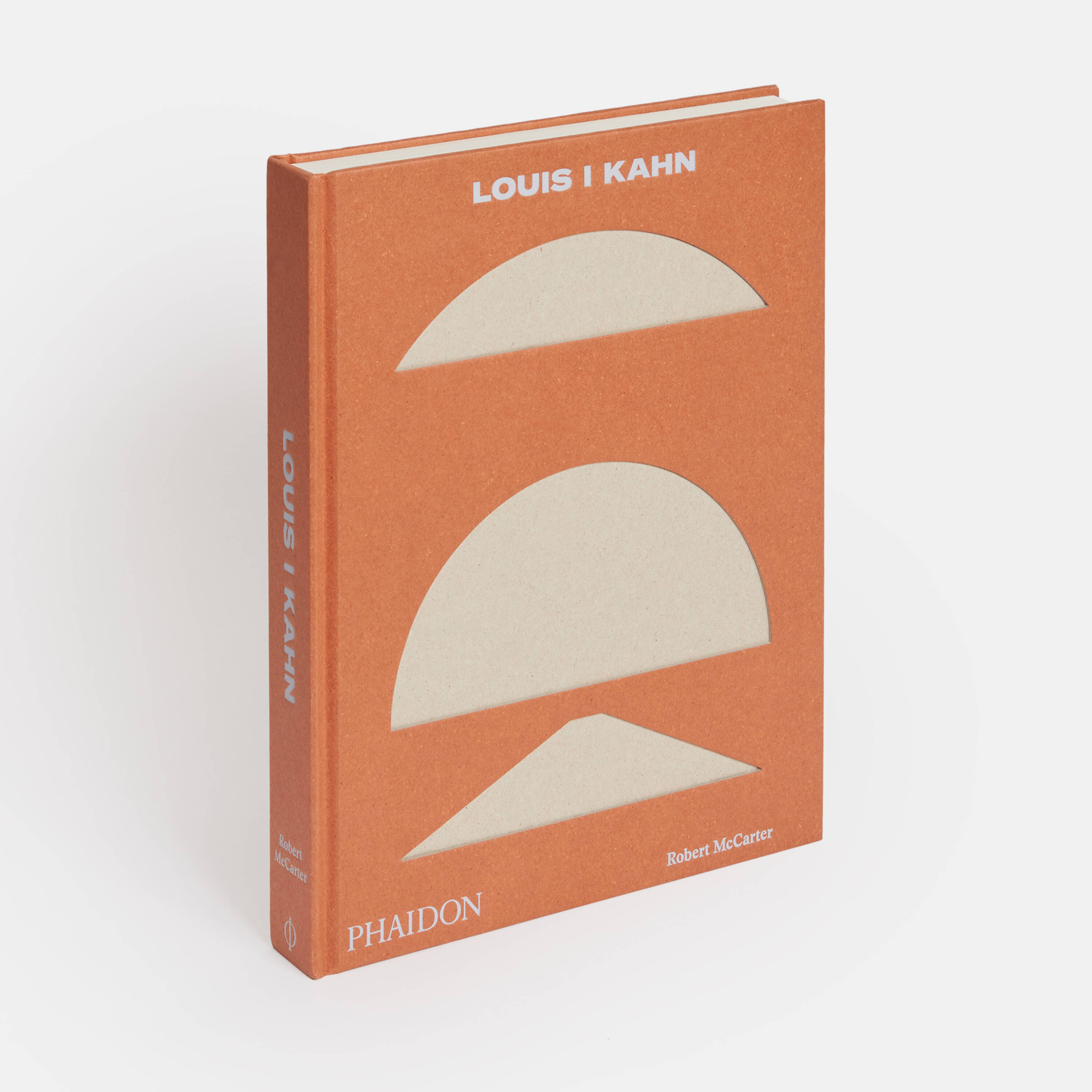 Louis I Kahn
Practical, serviceable, but also imbued with a sense of community, both of these buildings still stand, and no doubt still serve the civic-minded children of Bangladesh, who can walk beside them, and can sense what someday they would like to be. To find out more about this brilliant architect's life and work, order a copy of Louis I Kahn here.