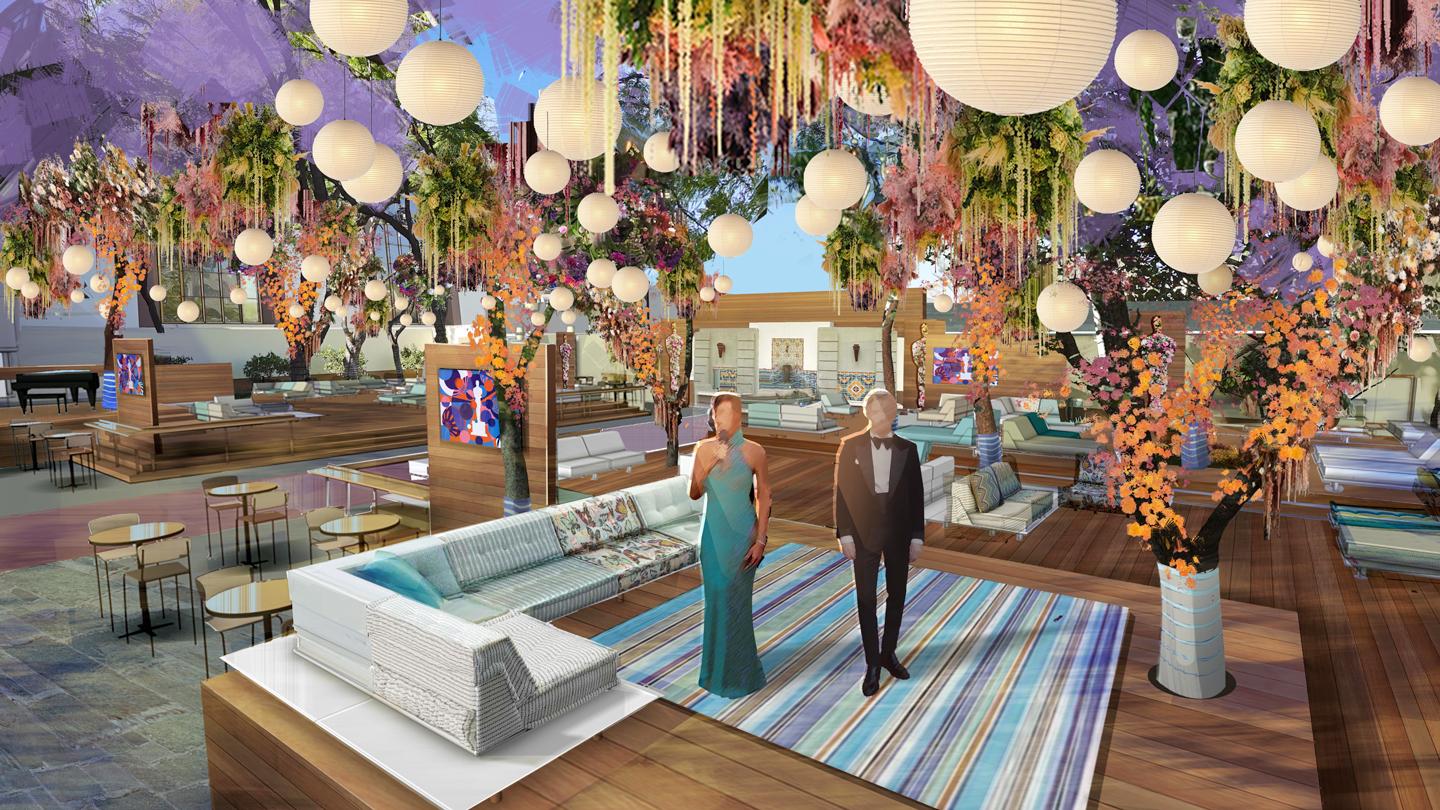 How David Rockwell turned a station into the Oscars venue
Hidden speakers, classic architecture and neoclassical art all fed into Rockwell's designs for the 93rd Academy Awards
Union Station in Los Angeles is a good place for departures. The passenger terminal was built back in the 1930s, and is the largest of its kind in the Western United States. It might not be carrying quite the traffic it once did, but this Sunday it certainly served as a significant cultural junction point, when it welcomed Hollywood's elite through its doors, by hosting the 93rd Academy Awards.
The architect, designer, and Phaidon author David Rockwell oversaw the transformation of this station into an awards ceremony venue. He was a solid choice for the Academy, as his firm has overseen two previous iterations of the Oscars, and he knows his place within the dream factory; as Rockwell himself says of set design in his new book Drama, "the design helps create empathy; it helps the audience buy into the story."
Of course, Rockwell faced something of a challenge in assisting with this particular tale: how do you design an entertaining A-list entertainment event while remaining Covid-compliant? "We started from scratch," the architect told Town & Country magazine, "asking how do we create a way to have this be smaller, have it be about the nominees, and invite the TV audience into a chance to celebrate this very creative, vital world of telling stories."
The modest venue enabled Rockwell to go for a more intimate set-up, while the station's early 20th century architecture (a winning mix of California Mission Revival, Art Deco and sleek Streamline Moderne) gave Rockwell and co. a few aesthetic pointers.
"The concept was really a very simple but beautiful dinner party," Rockwell told Elle Decoration, alluding to the original Oscar's ceremony, a low-key industry banquet staged in 1929. "In some ways, we had an invitation to return to that kind of intimacy, and that kind of connection."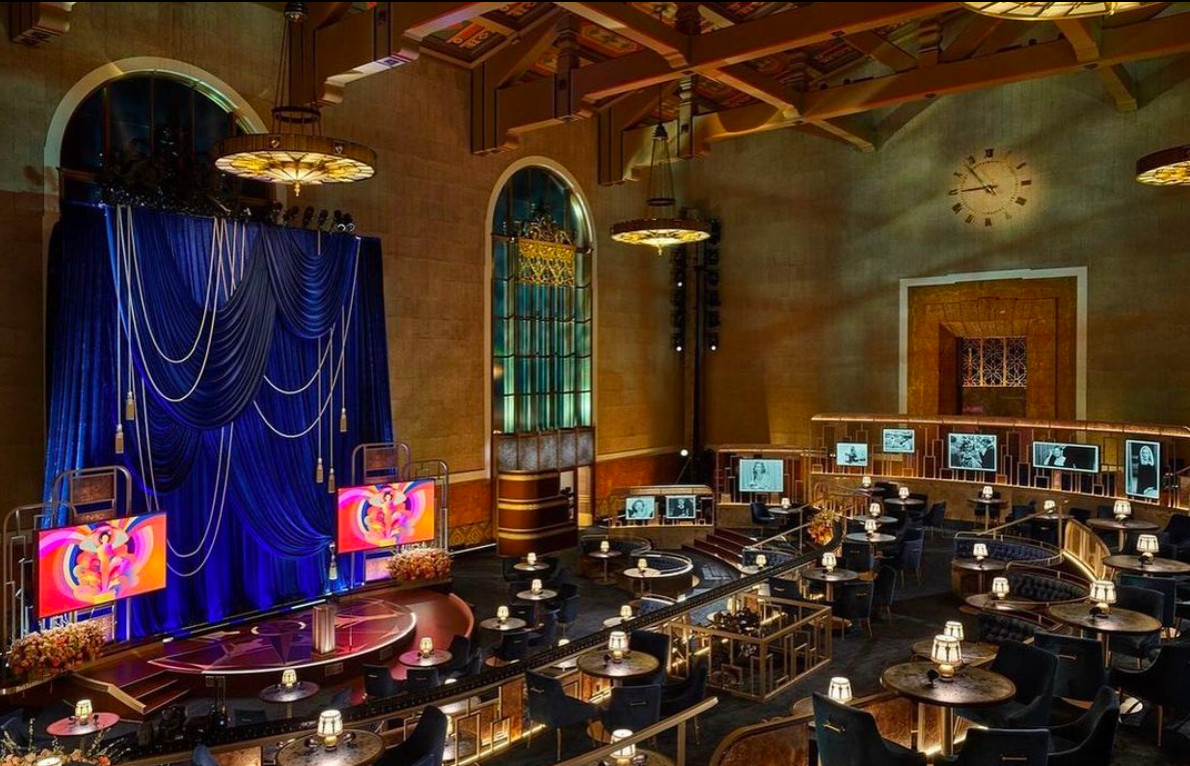 The practice overcame audio-visual limitations, and the building's heritage protections by setting speakers into the table centrepieces, and illuminating the guests not with any great lighting rig, but instead with shaded banquet lamps.
Rockwell's practice also worked on an outdoor party area, partly modelling the early 20th century look of the space around the Garden of Allah, a 1918 work by the American neoclassical painter, Maxfield Parrish.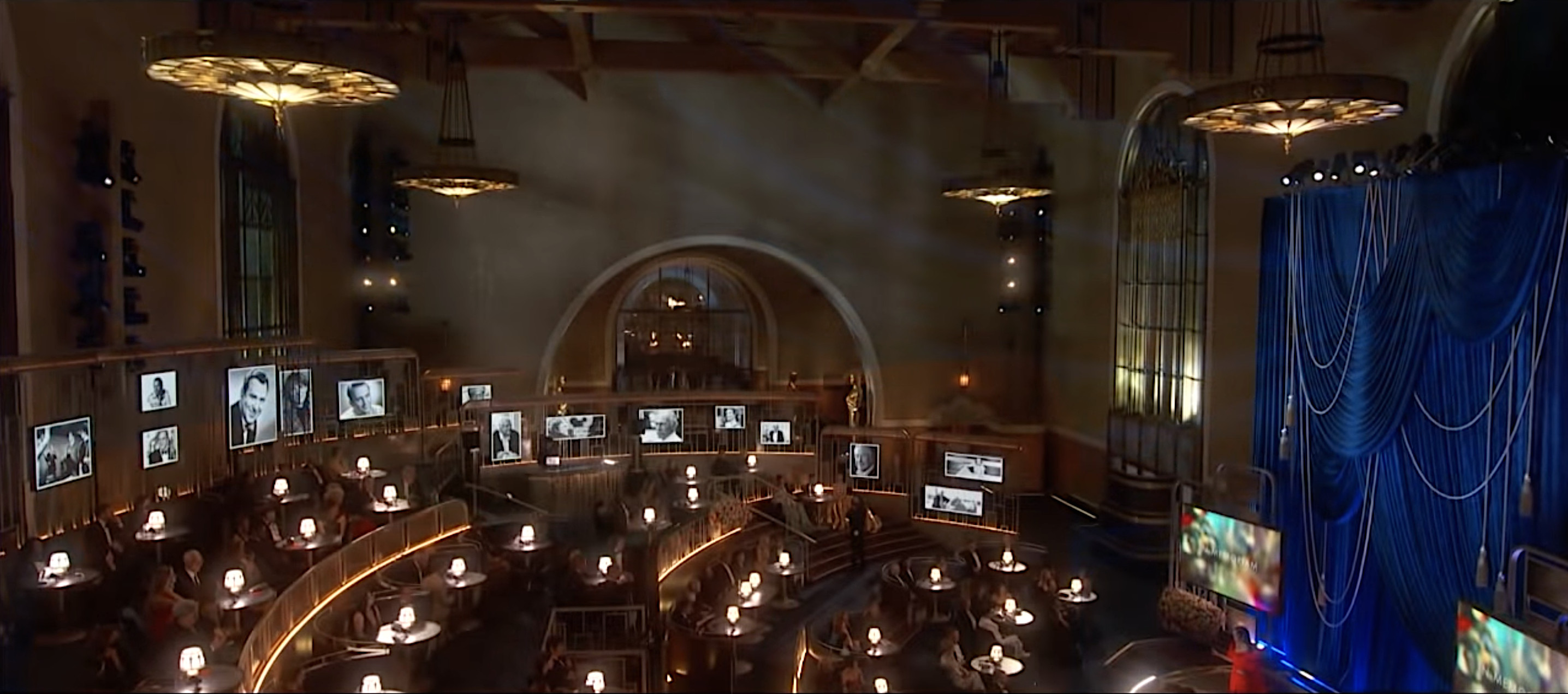 In all, it's a dreamy, timeless setting to celebrate an industry that has offered us all such much needed escapism over the past fourteen months. Many architects might want such a cogent and well executed project to remain in place for a little more than a few days. Yet this particular practitioner understands how the dramatic arts live on in our hearts, if not our streets. "One of the things that Covid has drilled home is the fact that nothing is really forever," the architect told Elle Decor. "And sometimes the spaces that have the biggest impact on us last two hours."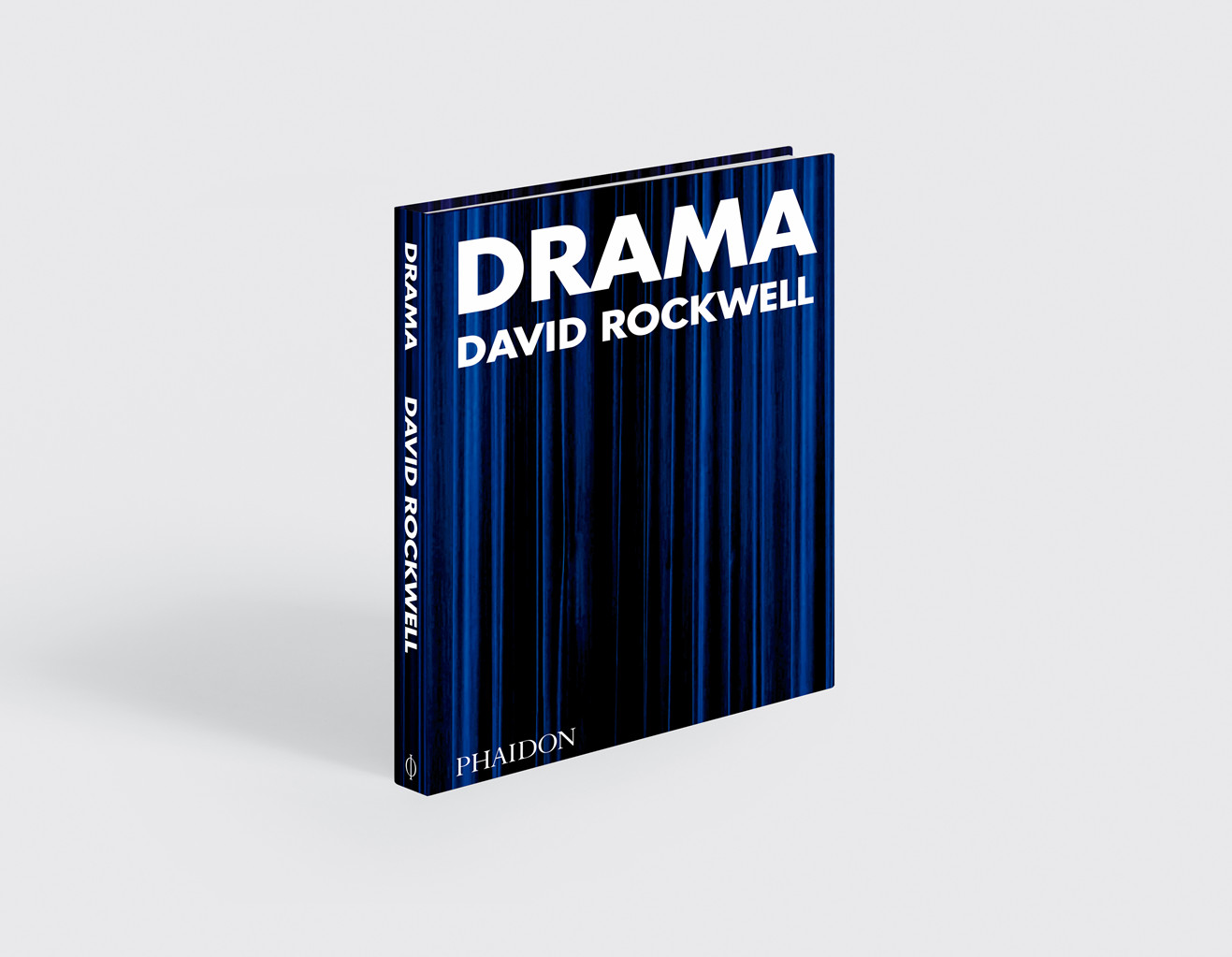 To see many more works from this unique creative maestro, including his earlier sets for the Academy Awards, order a copy of Drama here.