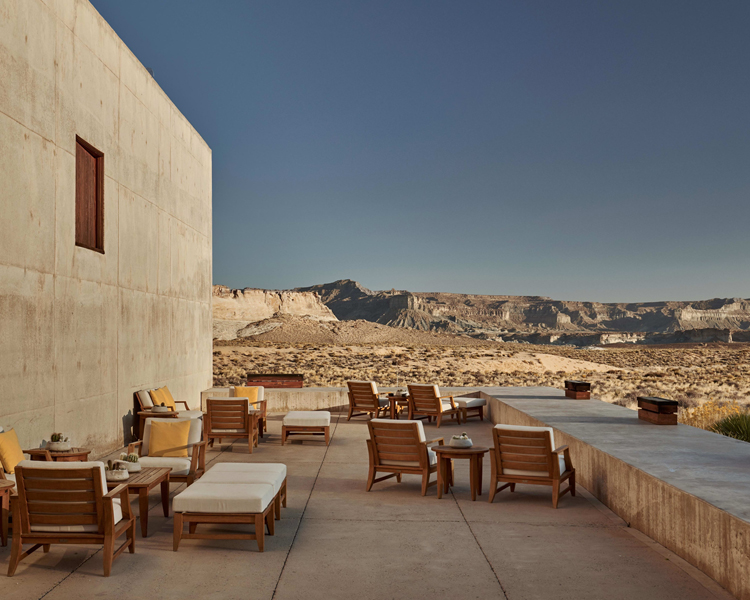 5 Desert Getaways Chosen by Architecture Legends
Where Architects Sleep opens up a whole new world of hotel hopping for anyone planning a stylish escape
You can strip your life down to the bare essentials in the world's most arid regions, but there's no reason to go without good architecture. If you're planning a trip anywhere in the world, you're more likely to find a handsome place to stay if you rely on our new book, Where Architects Sleep.
Continuing in the series Where Chefs Eat, Where Bartenders Drink, Where to Drink Coffee, Where to Eat Pizza and Where to Drink Beer, this definitive global hotel guide is drawn up by experts who know these buildings from the foundations up – architects.
The places listed are recommended for certain qualities – such as 'urban', 'family friendly', or 'spa'. Many are in big cities or popular holiday resorts. Yet there are many more that lie in harder-to-reach spots. Here are a few great desert getaways, chosen by prominent figures in contemporary architecture.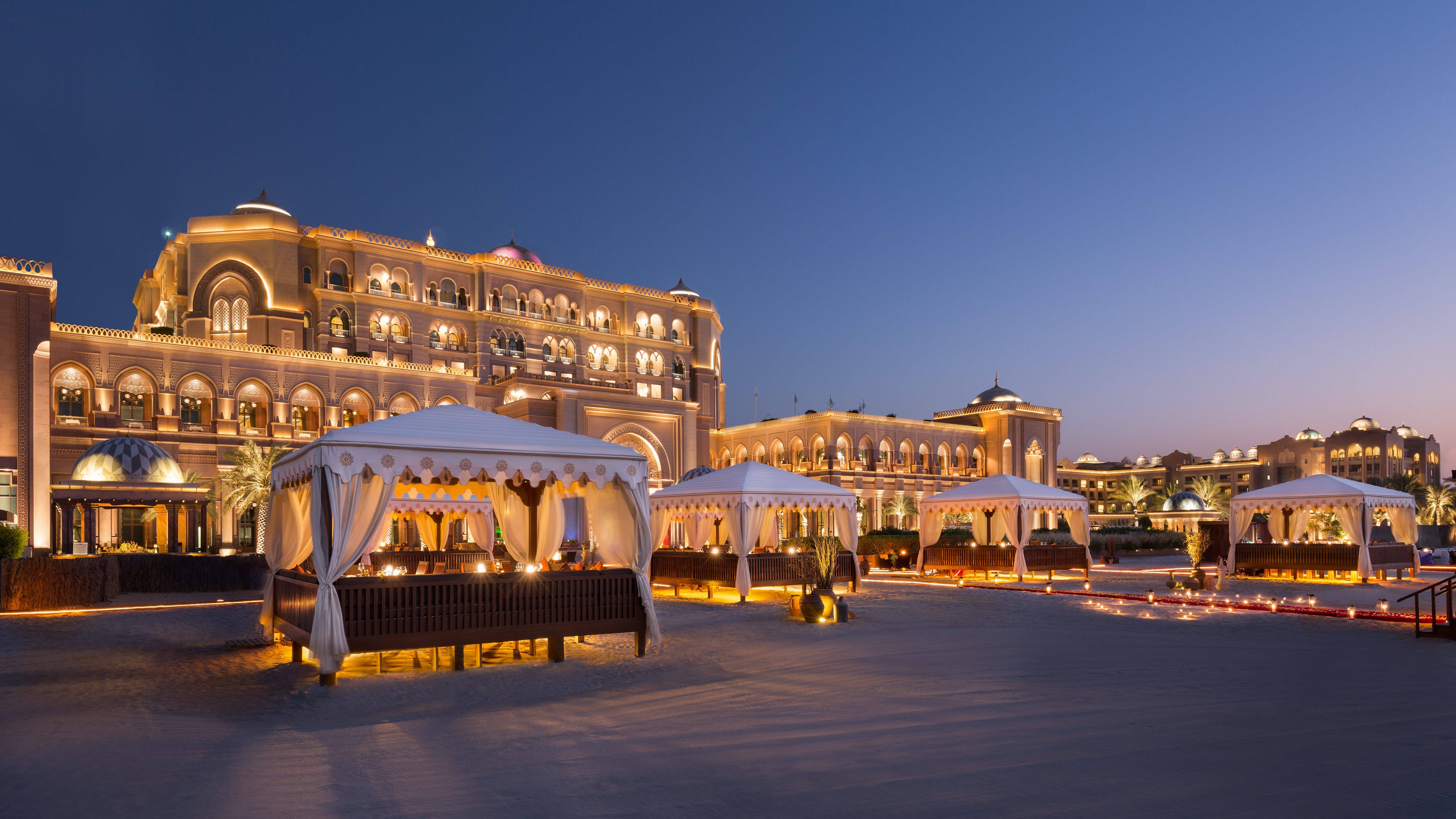 Emirates Palace, Abu Dhabi, UAE. Recommended by Daniel Libeskind of Studio Libeskind and David Rockwell of Rockwell Group This luxury resort in the United Arab Emirates has recently changed hands, from Kempinski to the Mandarin Oriental. Yet that hasn't diminished the extraordinary degree of luxury offered here. "It feels like you are not in the desert," says Daniel Libeskind in our new book, while David Rockwell of the Rockwell Group adds, "the level of service at the Emirates Palace is extraordinary."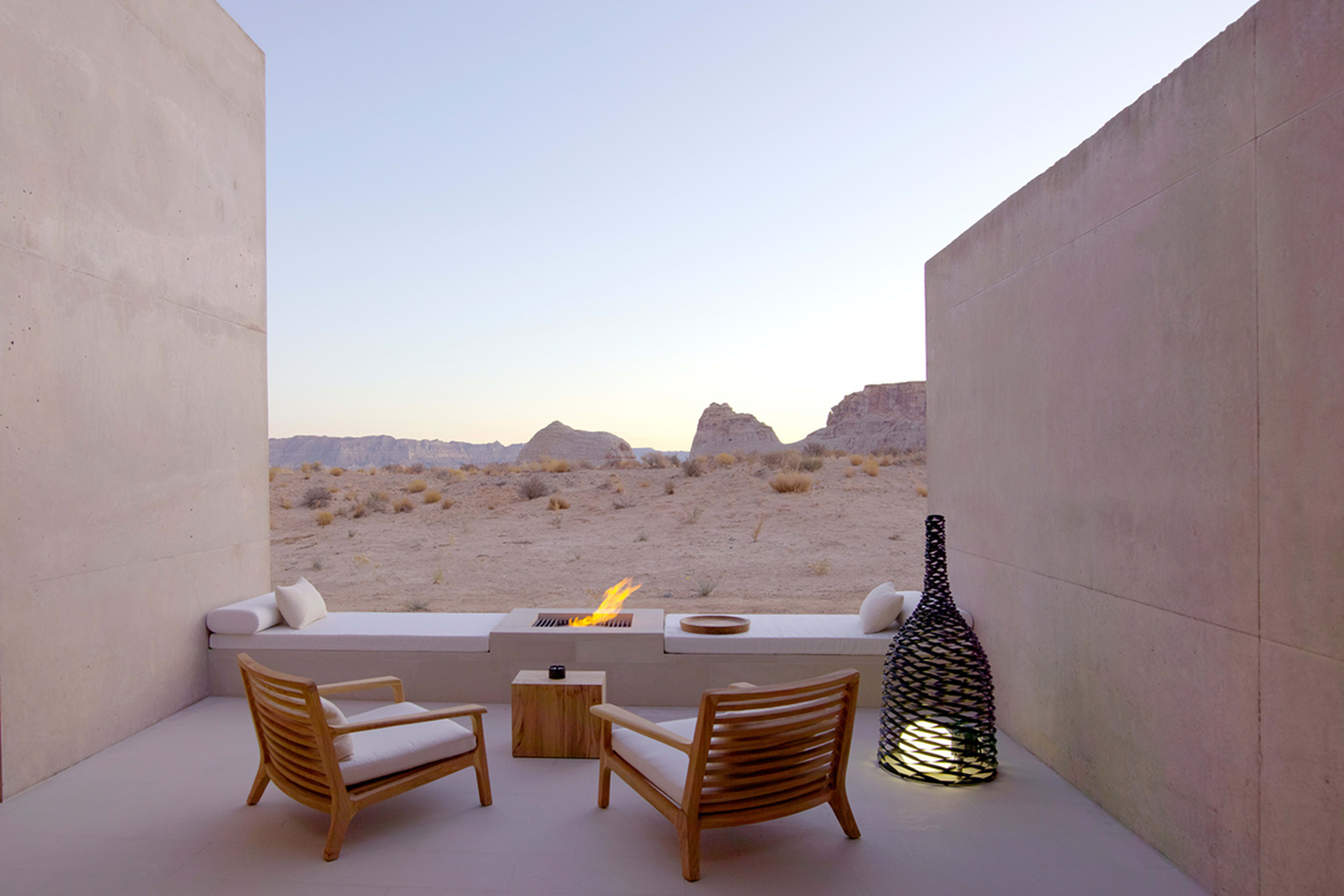 Managiri, Canyon Point, Utah, USA. Recommended by Craig Dykers of Snøhetta; Deborah Berke of Deborah Berke Partners; Karl Fournier and Olivier Marty, Studio KO The world's weary elite come here to find splendid isolation; Managiri, a luxury resort in the Grand Circle Southwestern United States, is a good 25 minutes from the nearest town, and over four hours from Las Vegas, the nearest big city. Yet architectural big hitters favour this luxury resort for its beautiful, minimal buildings. "Designed by the great desert Modernist Wendell Burnette with Rick Joy, the architecture frames and heightens the experience of the landscape," says the award-winning US architect Deborah Berke in our new book.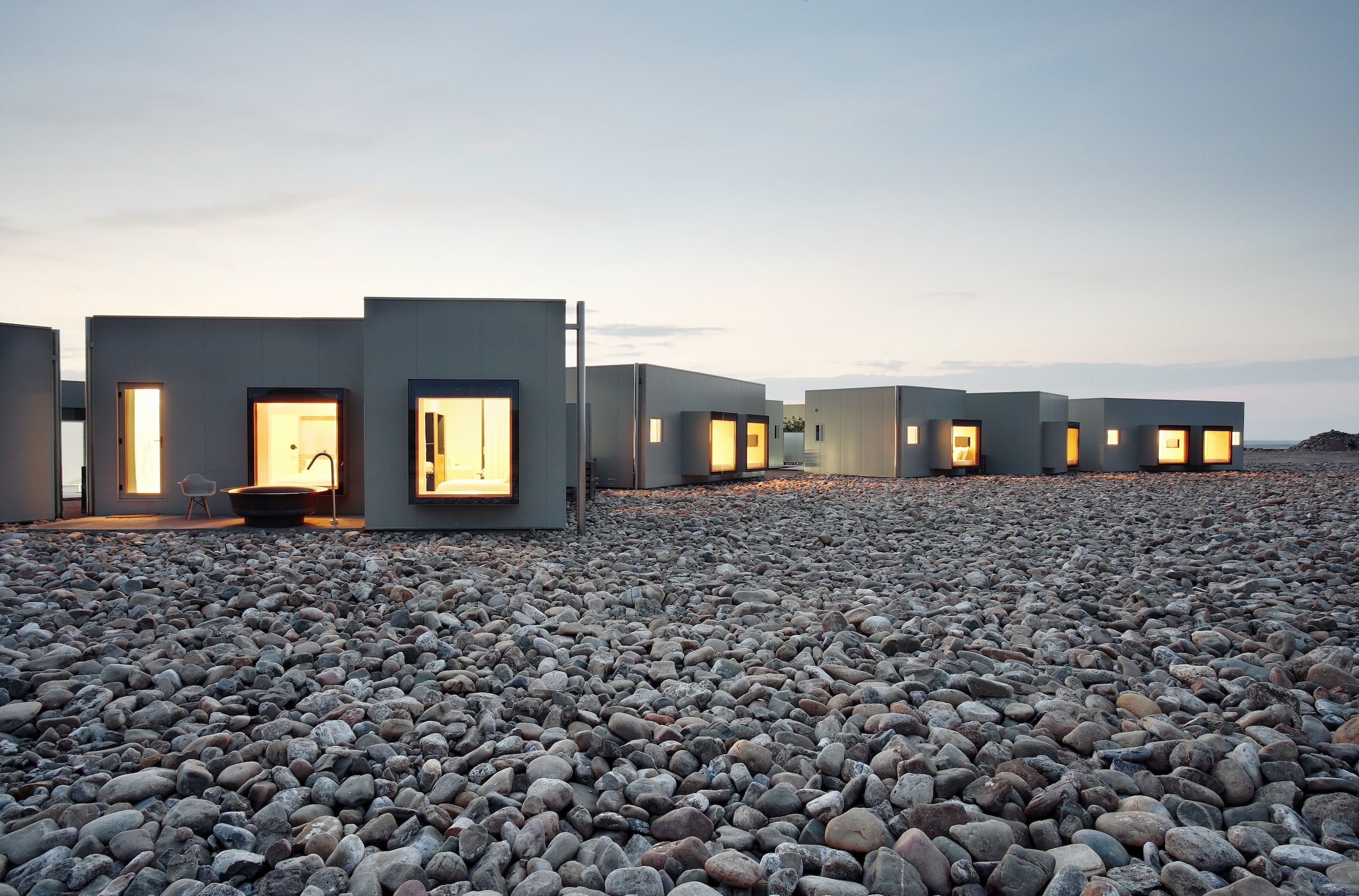 Hotel Aire de Bardenas, near Tudela, Spain. Recommended by Carlos Jiménez, Carlos Jiménez Studio; Antonio Cruz of Cruz y Ortiz Arquitectos among others Plenty within the international architectural community love this minimal, contemporary getaway in Spain's semi-arid Navarre region. "The austerity of this peaceful, rural hotel is contemplative and invigorating," says Carlos Jiménez of Houston's award-winning Carlos Jiménez Studio. "The noise of the world seems far away, and each room has a window onto the soothing landscape. A marvellous stay, any time."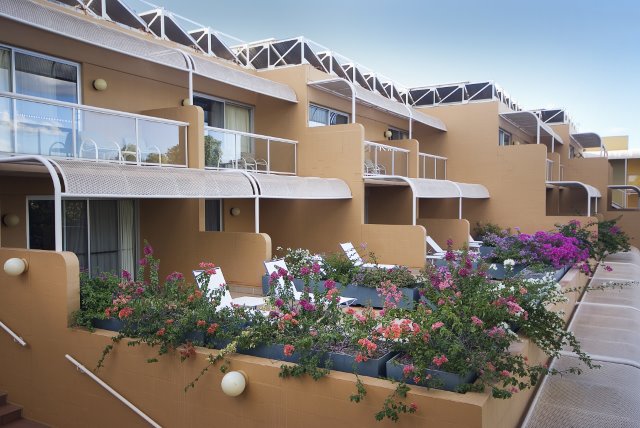 Sails in the Desert, Northern Territory, Australia. Recommended by Tom Jordan, Hayball; Paul Morgan, Paul Morgan Architects Striking out into Australia's Outback to admire Uluru, or Ayers Rock? Then book in here; you'll stay in refined, natural surroundings and help the locals too. "Designed by Philip Cox, this hotel is near the 500-million-year-old Uluru, the largest monolithic rock on earth," says the award-winning Melbourne architect, Paul Morgan. "The hotel has established a national training academy, so one third of the total staff are indigenous peoples."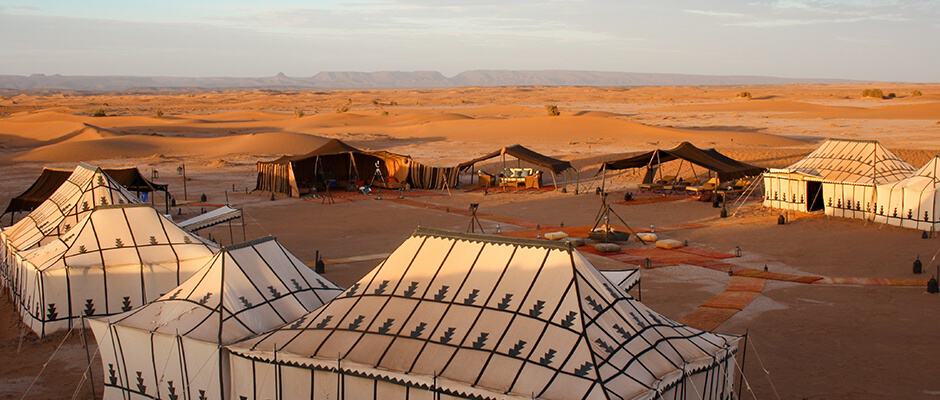 Erg Chigaga Luxury Desert Camp, the Sahara Desert, Morocco. Recommended by Dinko Peracic, ARP and Platforma 9.81 You don't always have to construct a conventional, brick-and-mortar building to impress the architectural community. This desert facility features canvas tents, of a traditional Berber design, as well as plenty of modern comforts, such as ice, alcoholic drinks and sun loungers.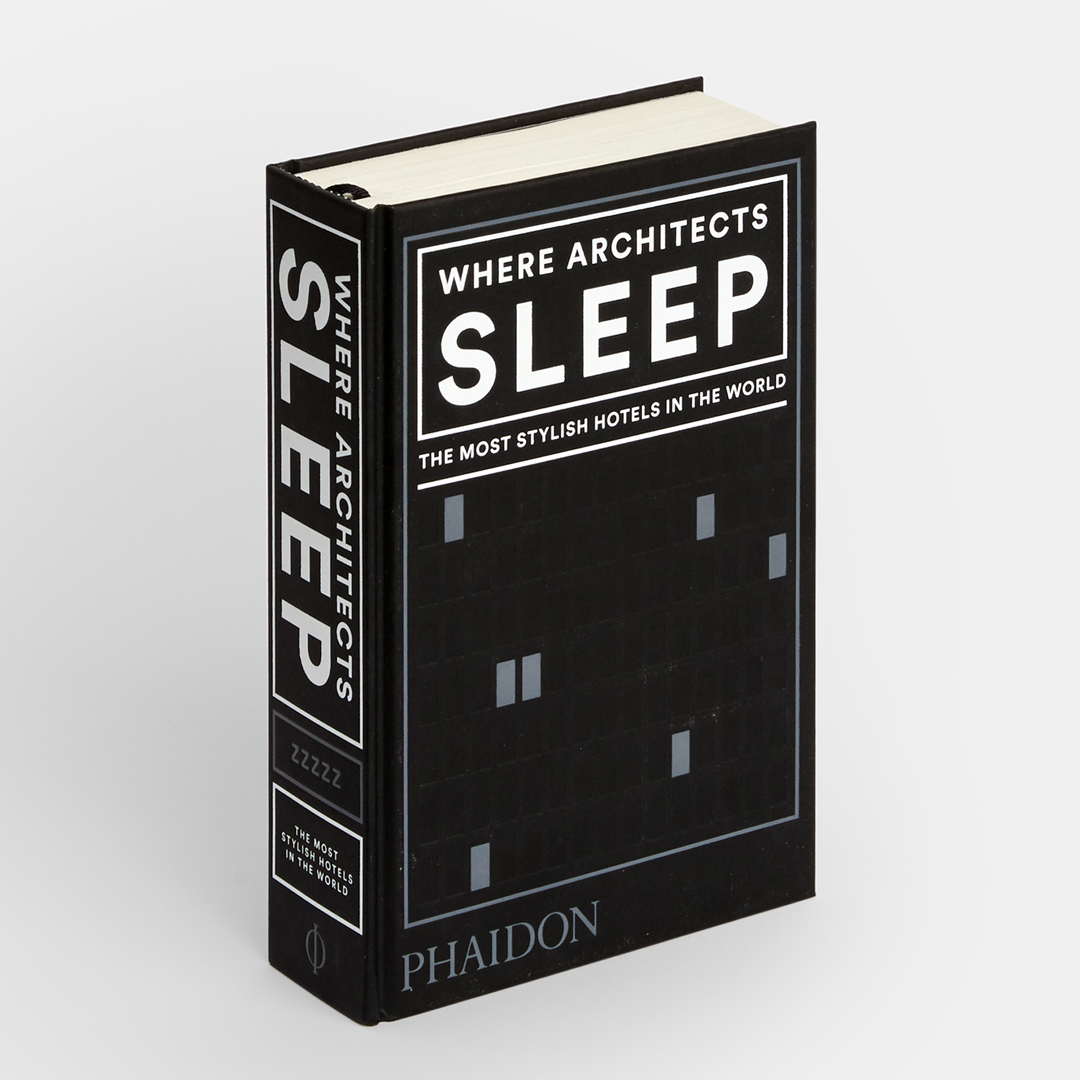 For more details on these places, and other, slightly more accessible places to stay, order a copy of Where Architects Sleep here. In this new book, more than 250 revered architects reveal their favourite, little known and surprising places to stay in over 100 countries. Whether it's a beachside resort or alpine spa, sleek urban hotel or desert retreat, Where Architects Sleep is the only source you need to book the ultimate stay.