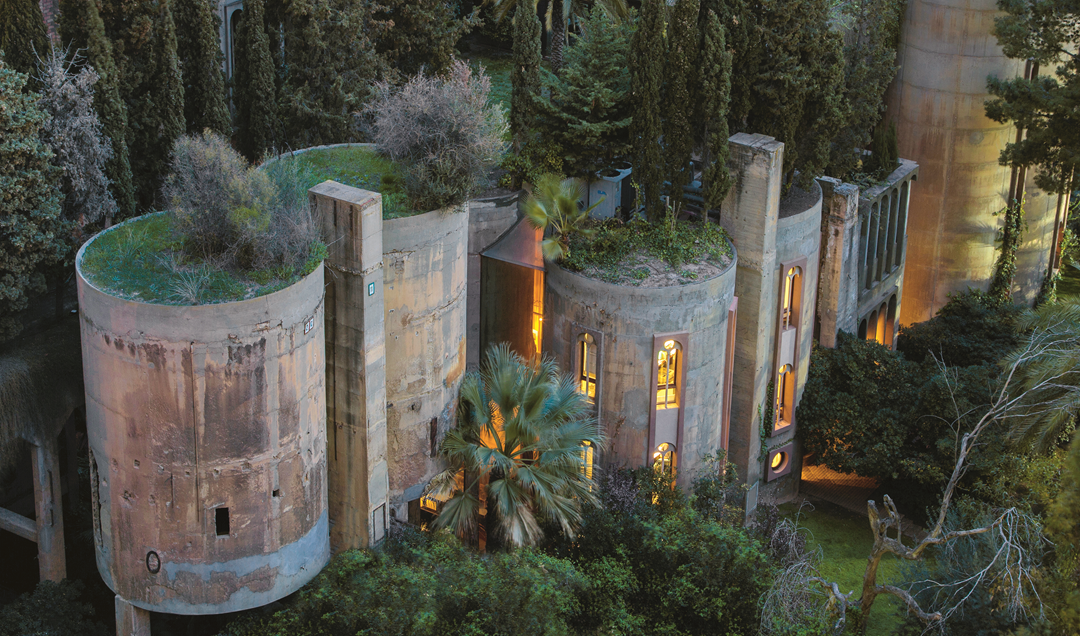 Six ruins reborn as great contemporary buildings
It's not just the High Line. Disused facilities all across the world are being turned into new wonders
The successful new buildings fashioned from old ones that are featured in our book, Ruin and Redemption In Architecture, aren't simple restoration projects.
"As great as any design may be, no designer can bring back the past or restore old glories," writes Dan Barasch in his new book. However, that isn't the point. "Newly reconfigured abandoned spaces, armed with real or superficial historical references, can foster a love of history and elevate a sense of place from the practical to the ethereal," he goes on. "At their most successful, they will still never compare to the magical experience of simply finding a forgotten site, covered in weeds and graffiti, in all its lonely grit and rebellious glamour. They can, however, make you dream of the past, and reimagine the future." Here are a few to set you thinking.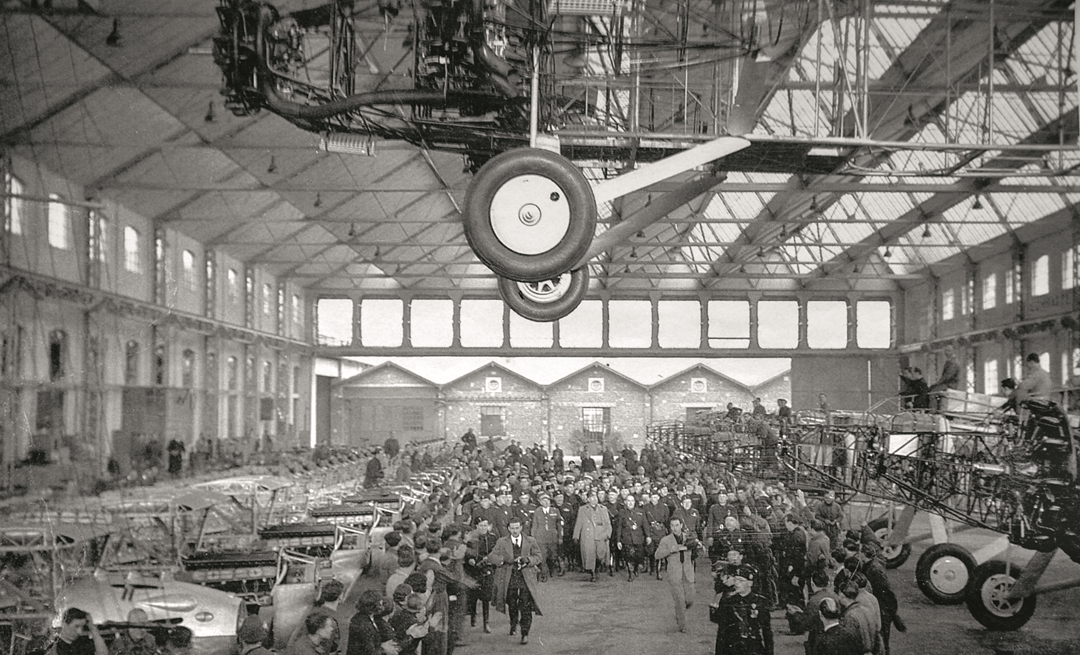 Caproni Factory, Milan, Italy. Completed 1915; abandoned 1950; transformed 2012 into the Gucci Hub, by Piuarch "In 1915, just east of Milan, a series of buildings was constructed to manufacture, test, and house aircraft designed by aviation pioneer Giovanni "Gianni" Battista Caproni," explains Barasch. "Hardly a bland warehouse-and-hangar complex, the factory buildings included elegant, brick structures alongside larger spaces. In the postwar years, the dramatic decline in defense and military contracts prompted a similar decline in the Caproni business, leading to the factory's closure in 1950."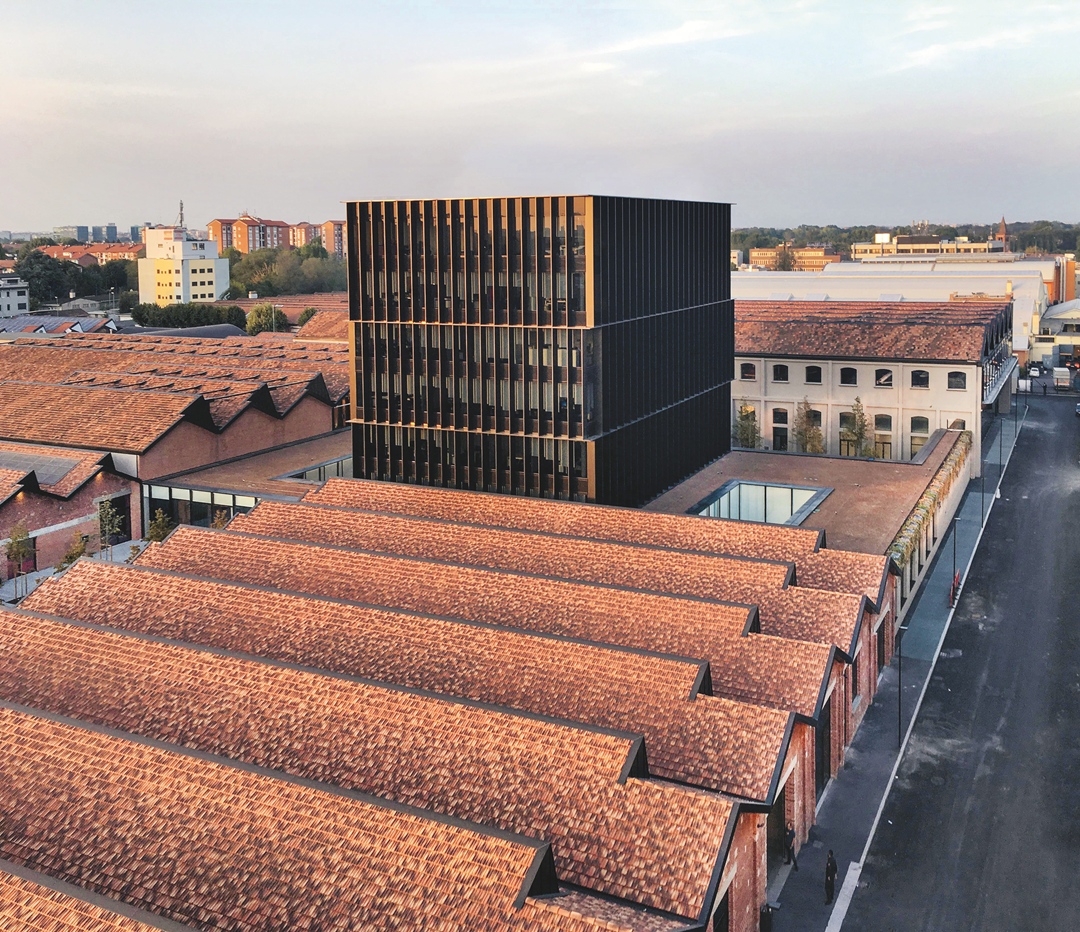 "In the early 2000s the globally recognized fashion house Gucci sought a new international headquarters, and selected Milanese design firm Piuarch to repurpose the abandoned, iconic factory. Drawing inspiration from the simple beauty and modular flexibility of the original factory, the new Gucci headquarters opened in 2012 - a multipurpose space comprising showrooms, a canteen, a restaurant, photo studios, graphic design facilities, indoor-and-outdoor pedestrian spaces, and open space for runway fashion shows."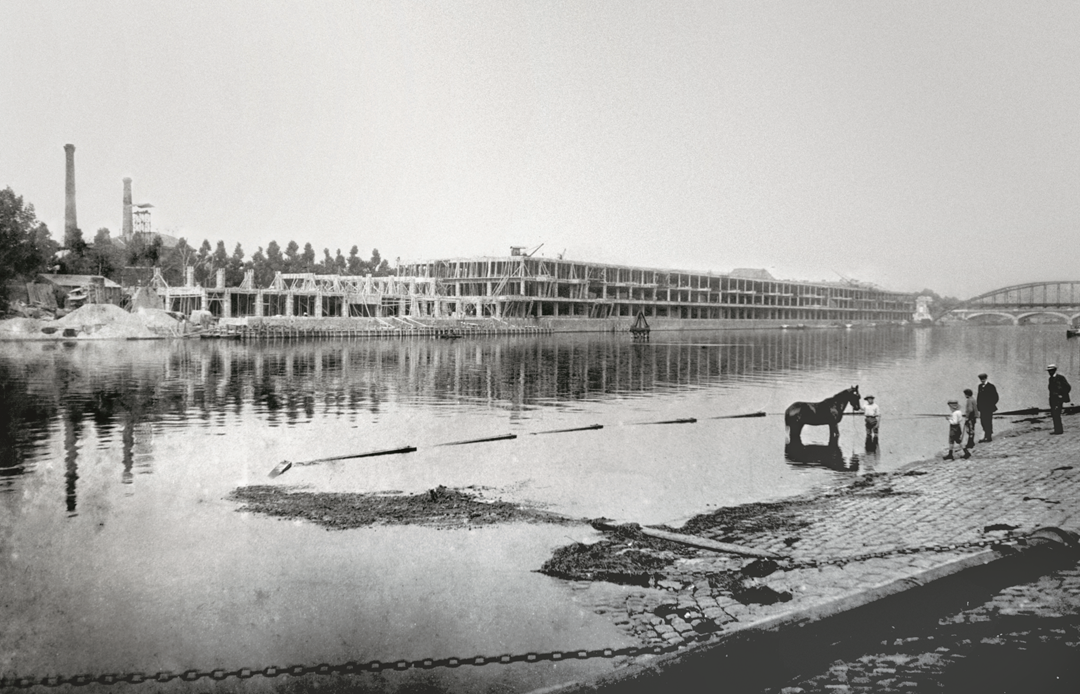 __Les Docks Magasins, Paris, France. Completed 1907, abandoned 1984; transformed 2009 into Les Docks Cité de la Mode et du Design by Jakob + MacFarlane __ "In order to create an industrial warehouse for the bustling river trade of the early twentieth-century Parisian economy, the Port of Paris commissioned a design from architect Georges Morin-Goustiaux in 1907. Throughout the twentieth century, the warehouse became less essential for merchandise shipping and storage, and by the 1980s the space was used primarily as a carpet warehouse and examination facility. In 2004 the City of Paris held a design competition to reinvigorate the site as part of a neighborhood development strategy."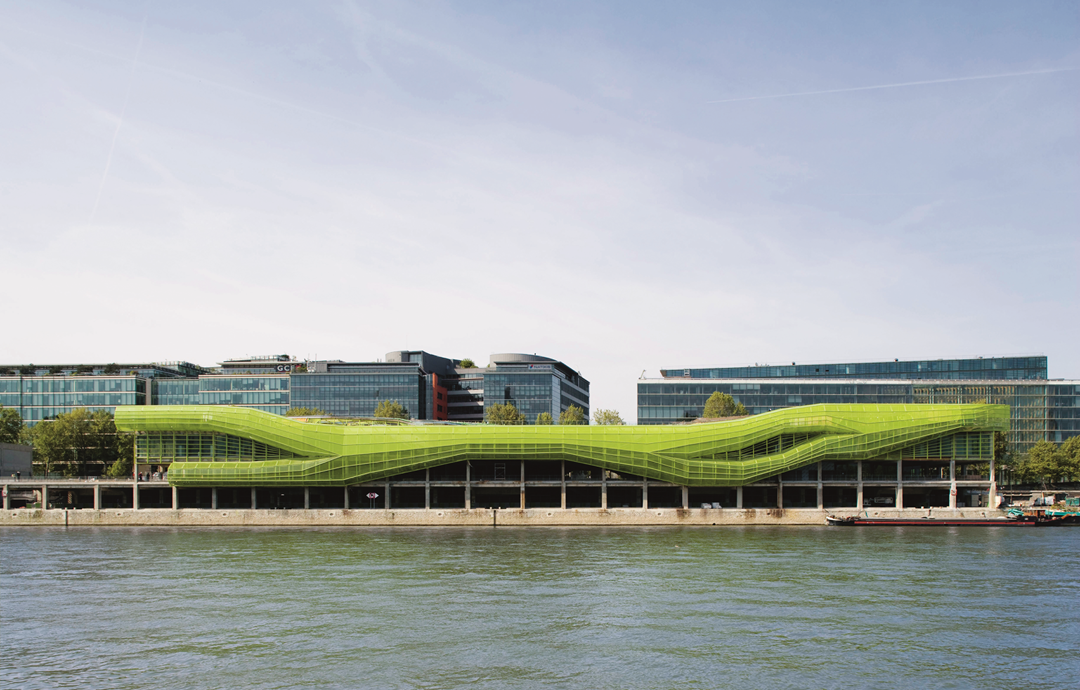 "The selected design team, Parisian architects Jakob + MacFarlane, opted to retain the remnant skeleton of the former warehouse while envisioning a vibrant new facade for the abandoned building. Today, one of Paris's top cultural attractions and an important center for French fashion and style, the renovated docks have become a beloved and quirky landmark along the city's waterfront."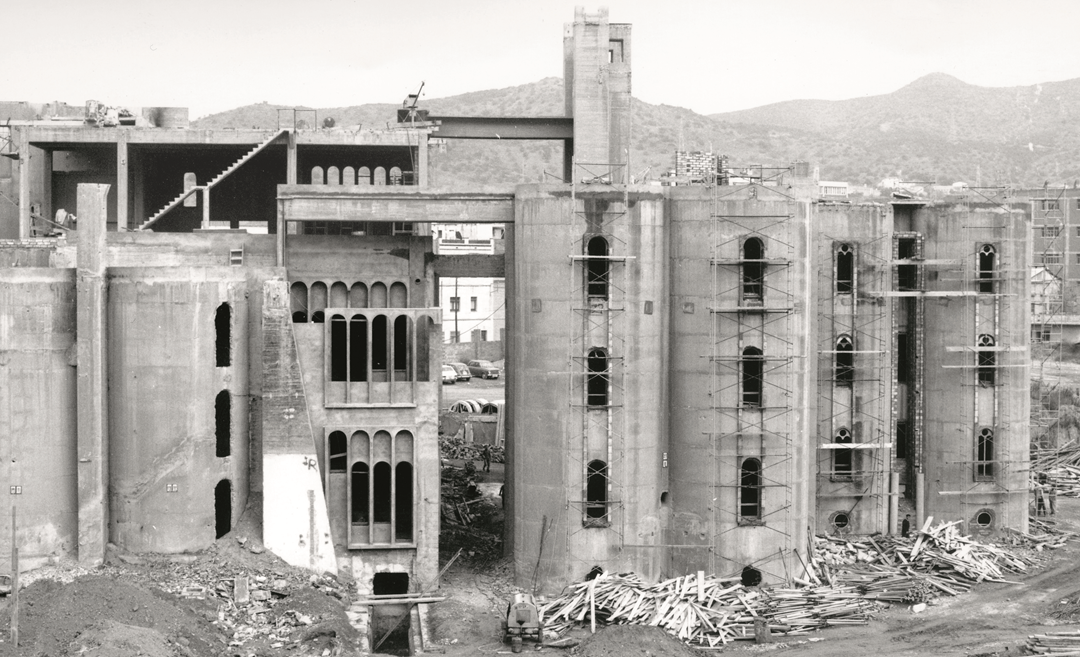 __Cement factory, Sant Just Desvern, Spain. Completed 1921; abandoned 1968; transformed in 1975 – into La Fábrica by Ricardo Bofill __ "On the outskirts of Barcelona, a giant cement factory was constructed during the first phase of World War I-era industrialization in Catalonia. The facility comprised over thirty silos, two and a half miles of underground tunnels, and huge engine rooms - all of which lay in partial states of ruin after its abandonment. The successive layers of design were made visible through the varied aesthetic language of the buildings. Once purposeful staircases now led, paradoxically, to nowhere; industrial elements hung, absurdly, over open voids; huge spaces were useless without their former industrial purpose, yet charmingly odd in their proportions."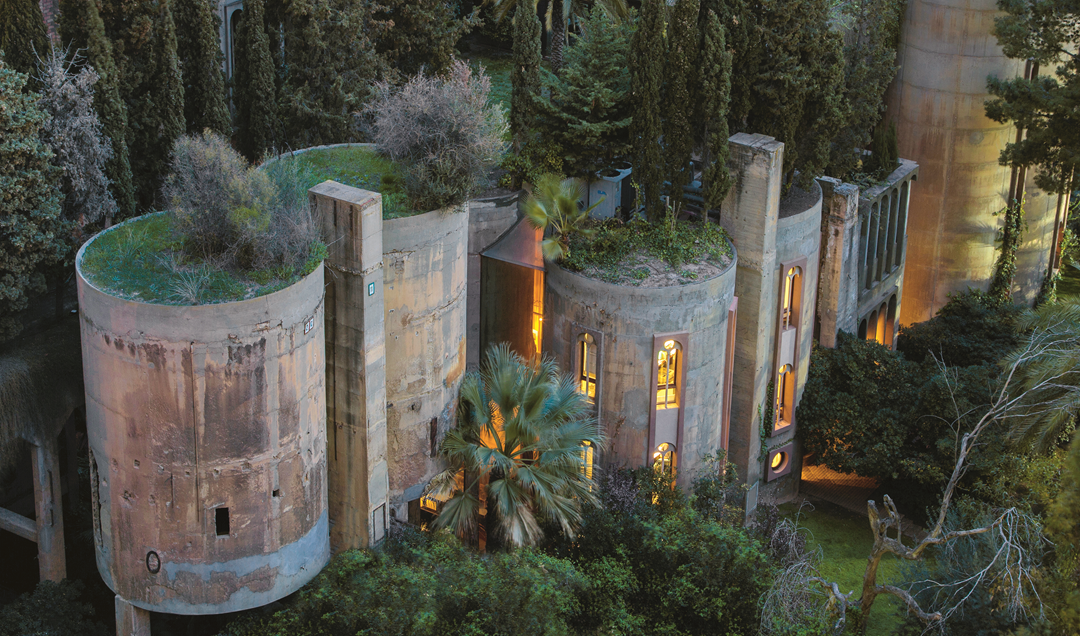 "By the 1970s, the complex had become known to locals primarily as an eyesore and a source of pollution. Yet, as a young architect in 1973, Ricardo Bofill fell in love with the factory. He resolved to purchase the site and its surrounding grounds, and gradually transform it into a dreamlike labyrinth of gardens, workplaces, and his own family residence."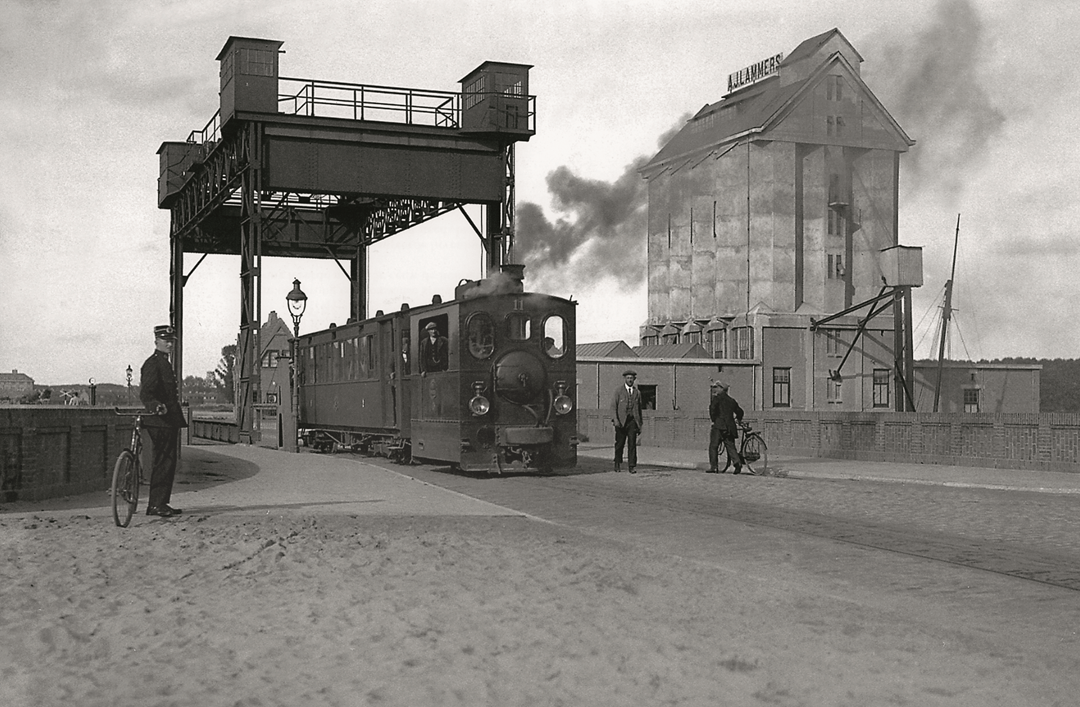 De Zwarte Silo, Deventer, Netherlands. Completed 1923; abandoned 1990; transformed into Fooddock, 2015 by Wenink Holtkamp "Along the harbor in Deventer, one of the oldest cities in the Netherlands, a series of storage silos was built by the A.J. Lammers Company in 1923. A symbol of the twentieth-century transformation of the harbor, it was used for decades as an active silo along trade shipment routes until it was abandoned in 1990. After lying in a state of disuse until 2010, the site drew the interest of BOEi, a local civic organization, which imagined transforming the site into a community amenity."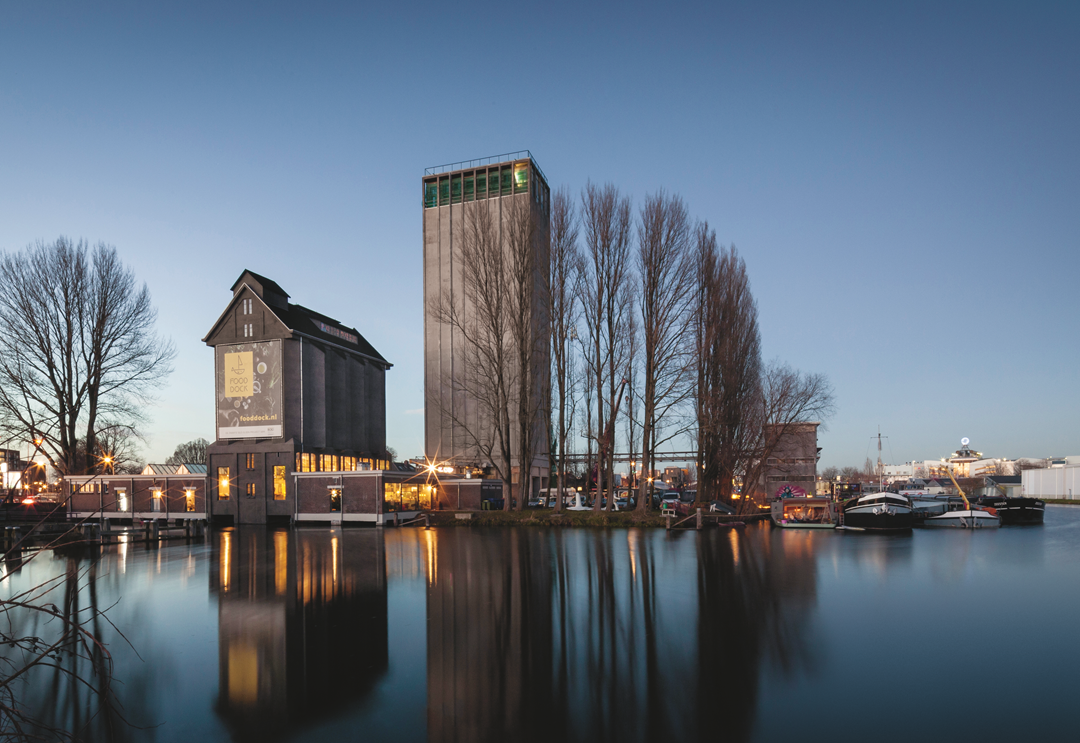 "It was reopened in 2015 as Fooddock, a collection of food trucks and stalls from a diverse range of gastronomic entrepreneurs. Fresh produce and prepared provisions are available within the food hall, underscoring a link to the silo's historic use as a key stop along the spectrum of food production and consumption."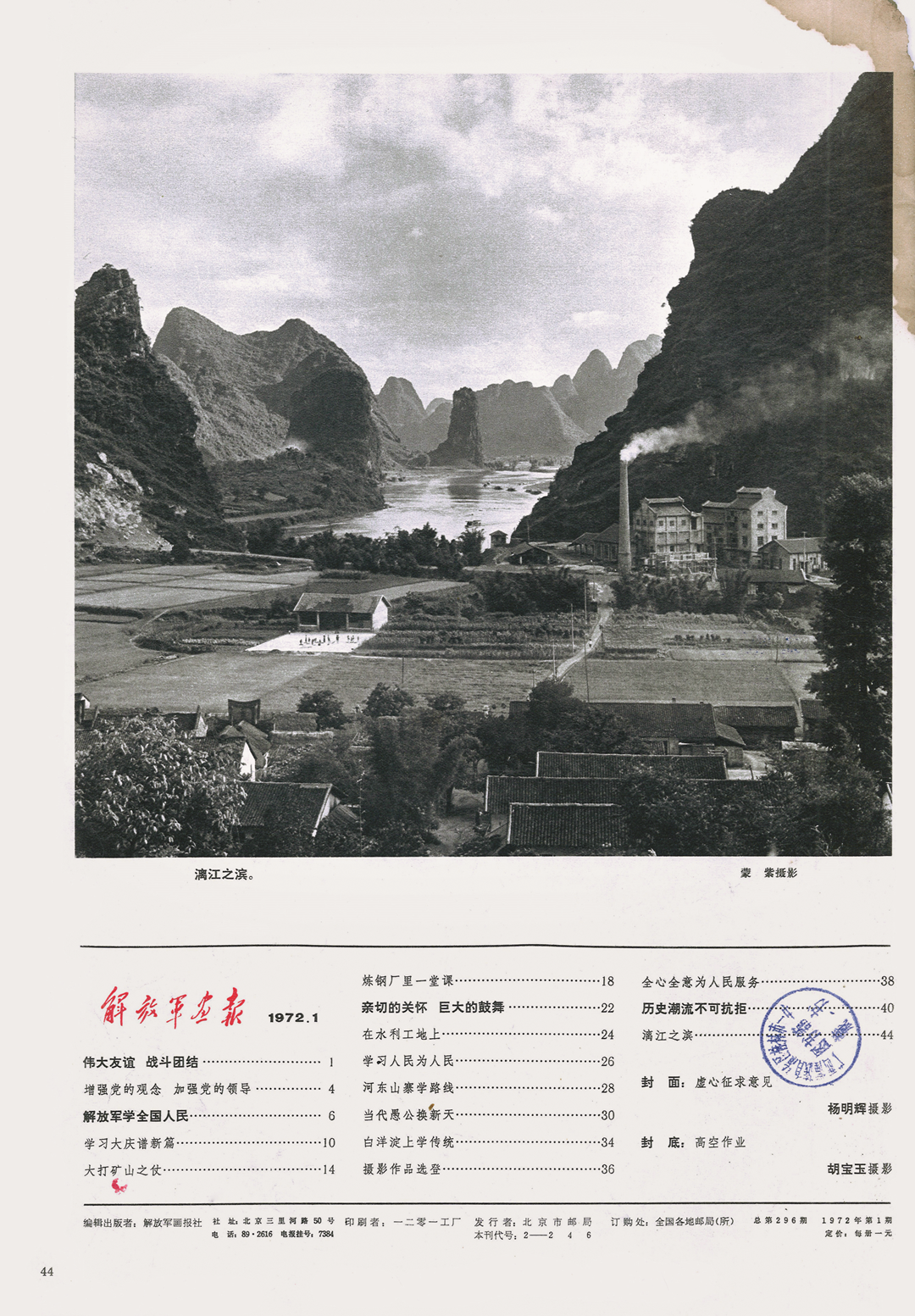 Sugar Mill Guangxi, China. Completed 1960s; abandoned 2002; transformed 2017 into the Alila Yangshuo Hotel by Vector Architects "Surrounded by rugged hills, caves, and tunnels of limestone, the site contained several brick buildings and a trussed structure for the transport of sugarcane via the Li River. Due to the instability of sugar production in China, a succession of economic downturns, and an effort to preserve the natural environment, the mill was abandoned by 2002. Given the extraordinary natural beauty of its location and the charm of the architectural structures, the international Alila hotel chain acquired the site and reimagined its transformation into a luxury hotel."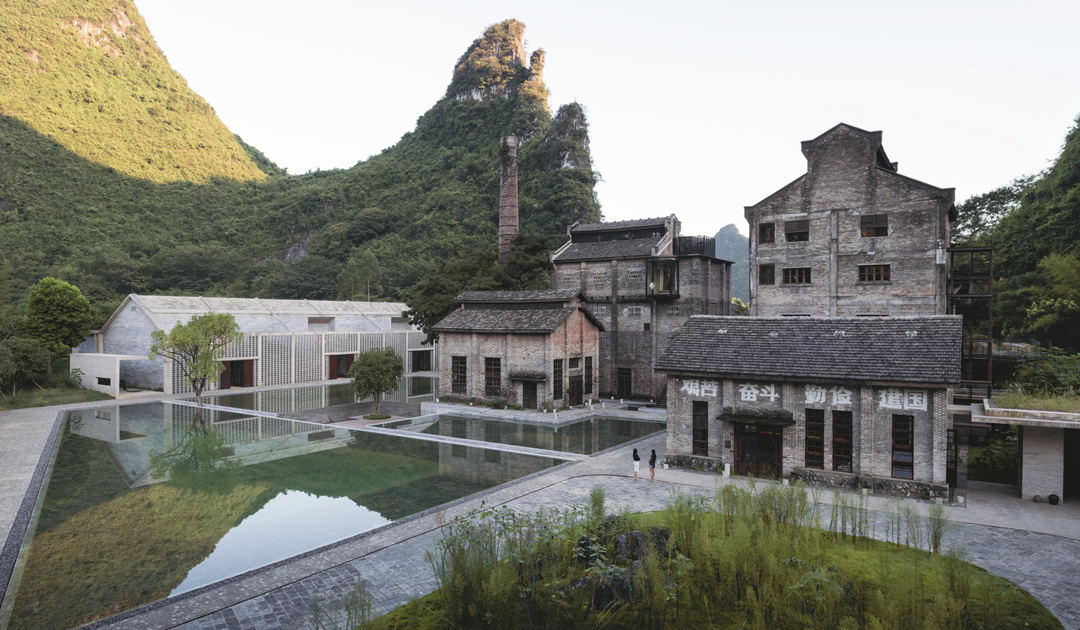 "Opening in the summer of 2017, the Alila Yangshuo soon became one of China's most anticipated new, high-end tourist destinations, attracting nature lovers and design enthusiasts eager to experience an elegant interplay of architecture, history, and nature."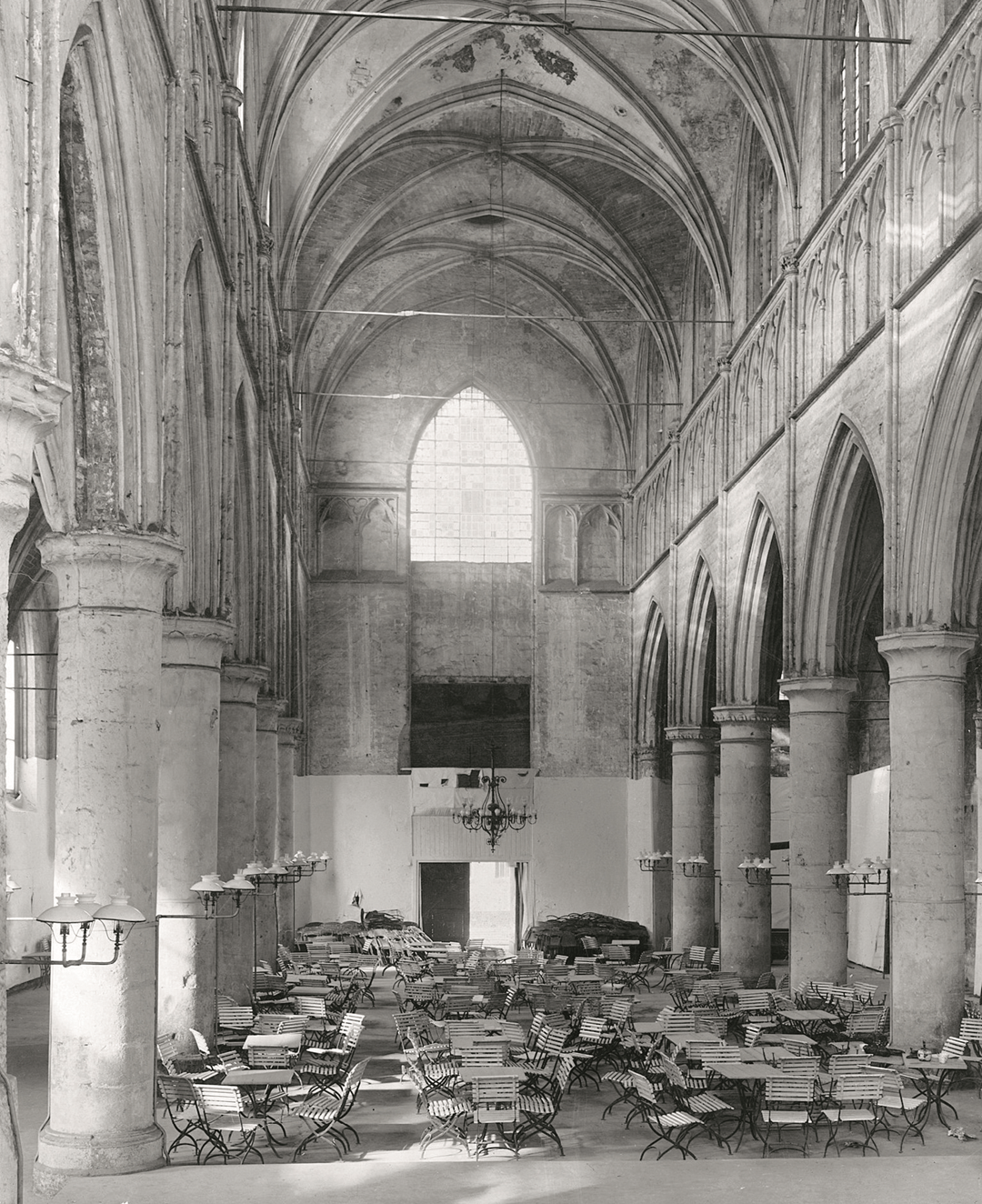 Dominican Church, Maastricht, Netherlands. Completed 1294; abandoned 1794; transformed in 2005 into Boekhandel Selexyz Dominicanen by Merkx + Girod Architects "In 1294 a church was ordered by Saint Dominic and assembled by the Order of the Preachers in the Dutch city of Maastricht. It functioned as a religious center for centuries, despite suffering looting and partial destruction by German mercenaries in 1577. Subsequently restored, the church was utilized as a storage facility for equipment and personnel during Napoleon Bonaparte's invasion of the Netherlands in 1794. It was abandoned, and remained unchanged for nearly two centuries. At various times, it was a warehouse; a printing house; an archive; a school; a flower-exhibition center; and, until the early 2000s, perhaps the world's most elaborate and historical bicycle shed."
"Seeking a compelling new location for a bookstore, in 2005 Dutch bookseller Selexyz turned to Amsterdam–based architecture firm Merkx + Girod to repurpose the church. The firm set out to create a new kind of sanctuary—this time, for reading—while restoring, celebrating, and paying proper reverence to the religious and historical "bones" of the building. It has earned the distinction of being one of the most beautiful and imaginatively repurposed bookstores in the world."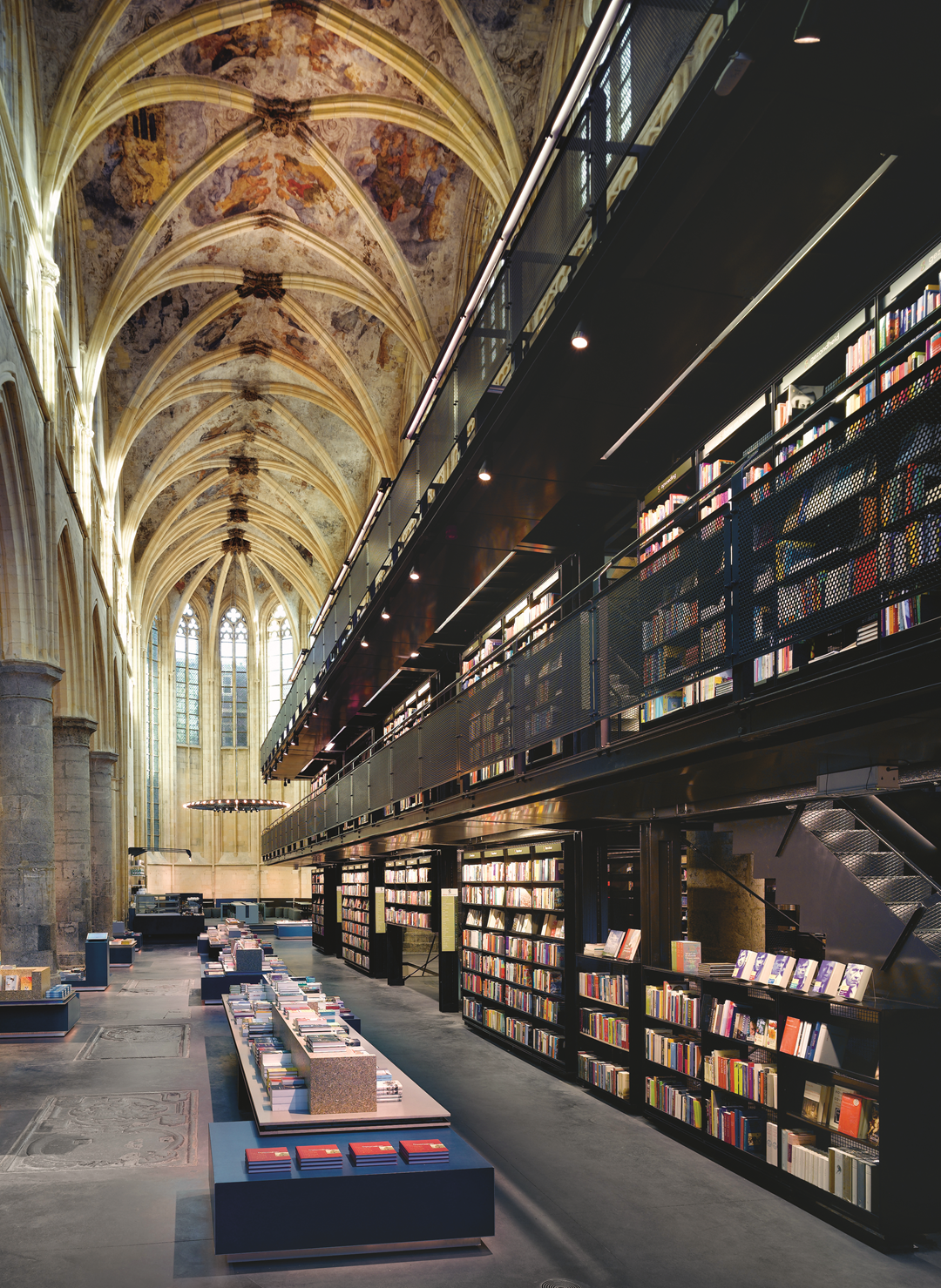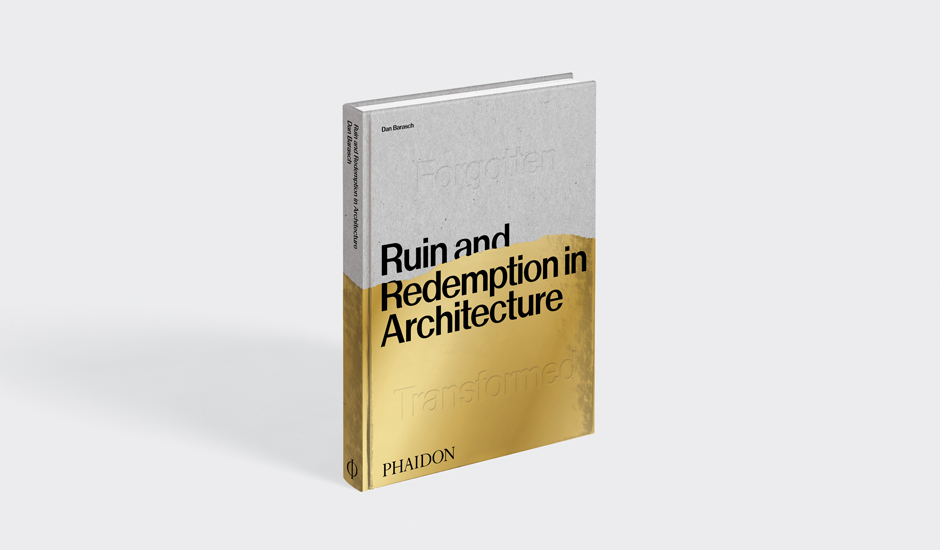 For more on the fall and rise of buildings, get Ruin and Redemption in Architecture.