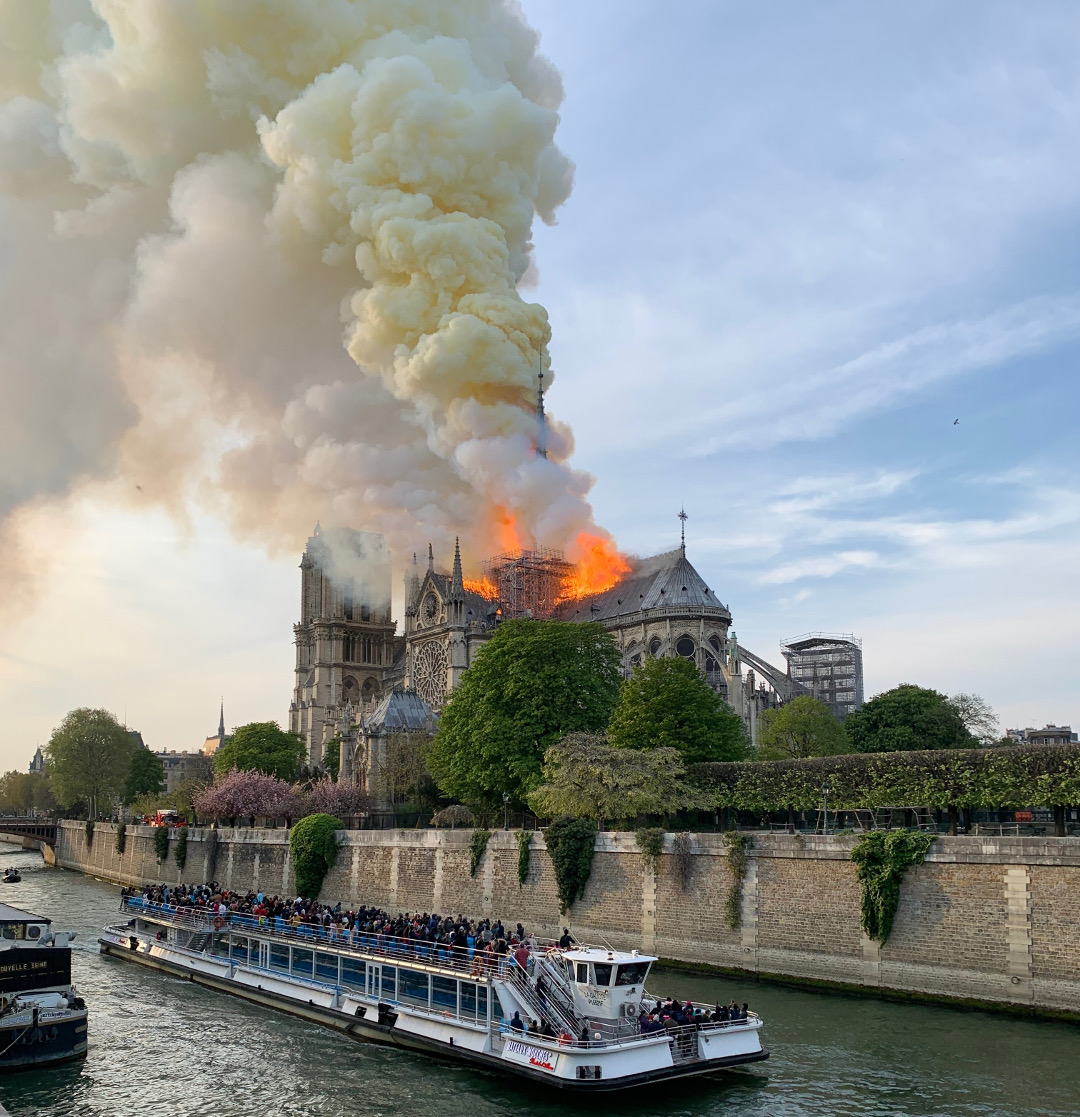 A Phaidon author witnesses the Notre Dame fire
Our architectural writer was on hand as the flames engulfed the medieval French cathedral. Here's what he saw
The writer, designer and architectural commentator William Hall is the author of our best selling books Brick, Concrete and Wood. These lively architectural surveys take in everything from ancient constructions right up until the present-day houses, offices and factories, cutting through the jargon, to celebrate beautiful, creative architecture.
However, he witnessed a remarkable occurrence of accidental architectural destruction, in Paris yesterday. Here's his eye-witness account of the fire at Notre Dame.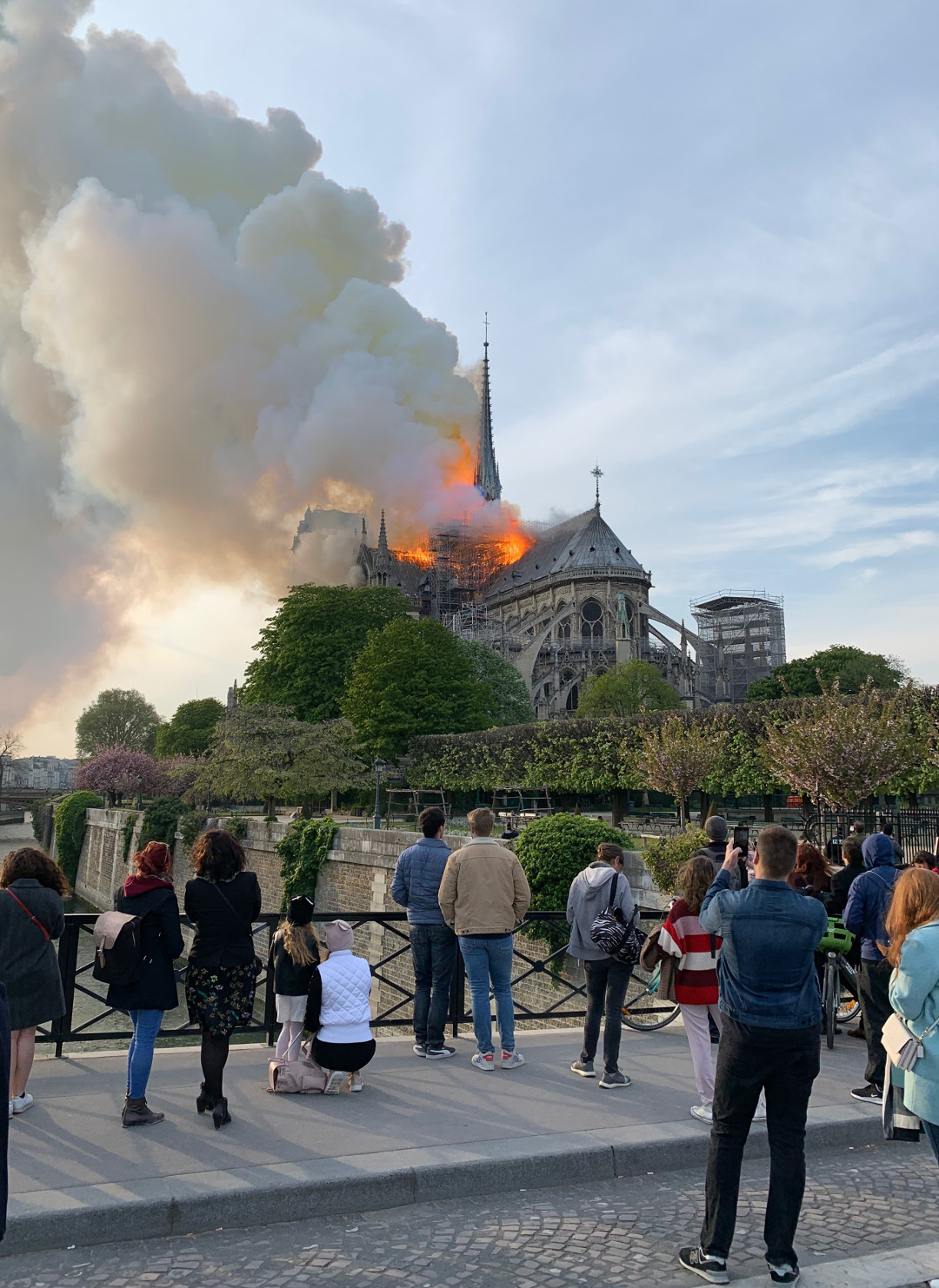 "I was with my girlfriend in a cafe on Île Saint-Louis at around 18.50 when we noticed people looking in the direction of Notre Dame. I went to the door of the cafe and saw a very significant, but narrow grey plume of smoke rising from behind buildings. I asked the waiter if it was the cathedral and he said yes. As I crossed the bridge the enormity and seriousness of the fire was immediately apparent.
"The fire grew in scale very quickly and flames were visible in the roof. I could hear cracking beams and the smoke started tumbling out in big clouds of white, then dense clouds of grey-yellow. The gathering audience were dumbstruck. The sirens began and continued for the rest of the afternoon.
"We were standing on the Quai de l'Archevêché with a very good view of the developing fire. At 19.07, five minutes after we came out of the cafe and I took my first photo, the lower part of the spire was already engulfed in flames.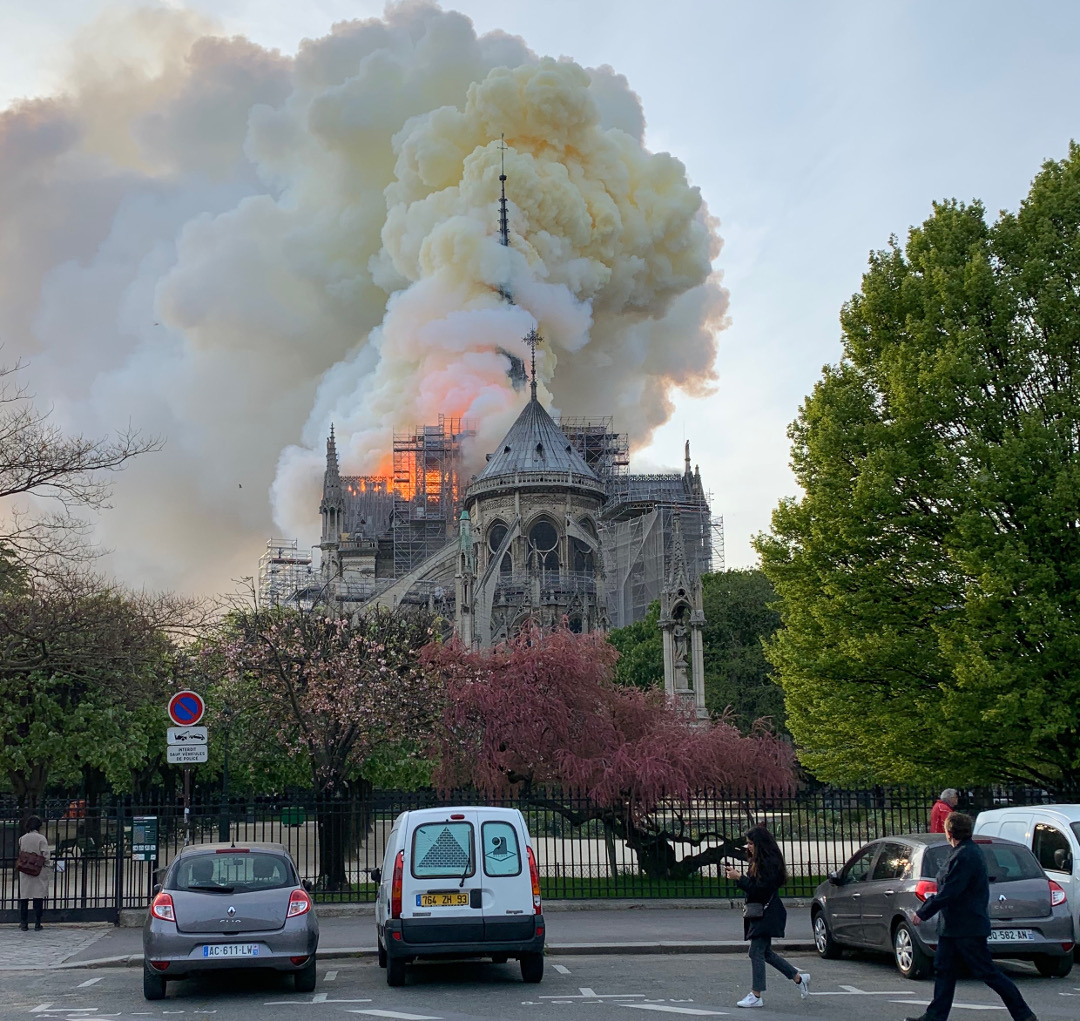 "By 19.14 we'd walked on to the Pont de l'Archevêché, which provides a famous view of Notre Dame. Fire services started to arrive from all corners of Paris, and along the Seine, but we didn't see any hoses for another twenty minutes - and even then there was only one small shoot of water visible on each side of the building. The roads became full of people and the police were struggling to contain the area and keep the roads clear for arriving emergency services.
"There was a very light southwesterly wind that kept the smoke moving away from us.
"At 19.49 the spire fell, to muted gasps around us. We were moved away from the bridge and walked down to the quay where a significant crowd had gathered - in common with the embankments and bridges.
"At around 21.00 with a chilly night drawing in we decided to leave."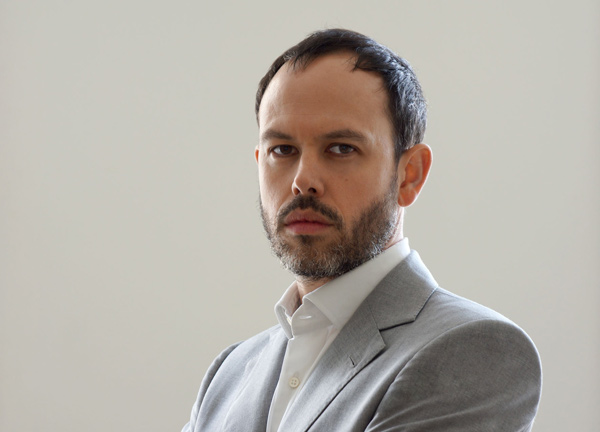 William Hall is the author of Brick mini, Concrete and Wood.