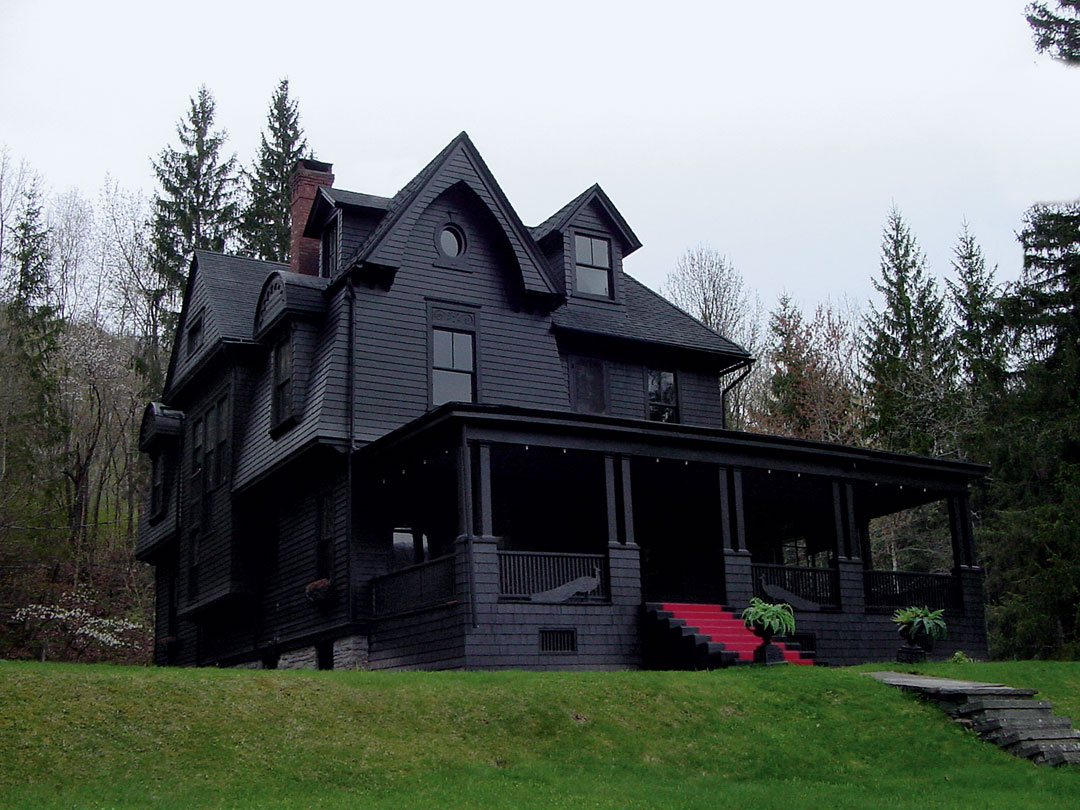 A Brilliant Black Building for Halloween!
This Victorian house, from our new book Black: Architecture in Monochrome, looks perfect for trick or treating
Among the most deliciously morbid dwellings in America is Peacock Hill in the village of Fleischmanns in Delaware County, New York State, two hours drive north of Manhattan.
As our new book Black: Architecture in Monochrome explains, it's a 20 room 1895 Victorian mansion on a hilltop, purchased by artists Rob Pruitt and Jonathan Horowitz in 2003. It has popular cultural connotations; think Psycho or The Addams family. To highlight this, the couple decided to paint the house entirely black on the exterior, while its interior decor is a shrine to mid-20th century Gothic-camp horror cinema.
Horowitz and Pruitt had multiple intentions. They brought to reality a fanciful idea of themselves as an "eccentric homosexual couple who live in a big black house on a hill."However, the house is also intended as a residential "living"art piece, its old, chintzy furnishings have given way to their collection of art by friends including Elizabeth Peyton, Alex Bag, and Rita Ackermann. The art of Louise Bourgeois was also an inspiration.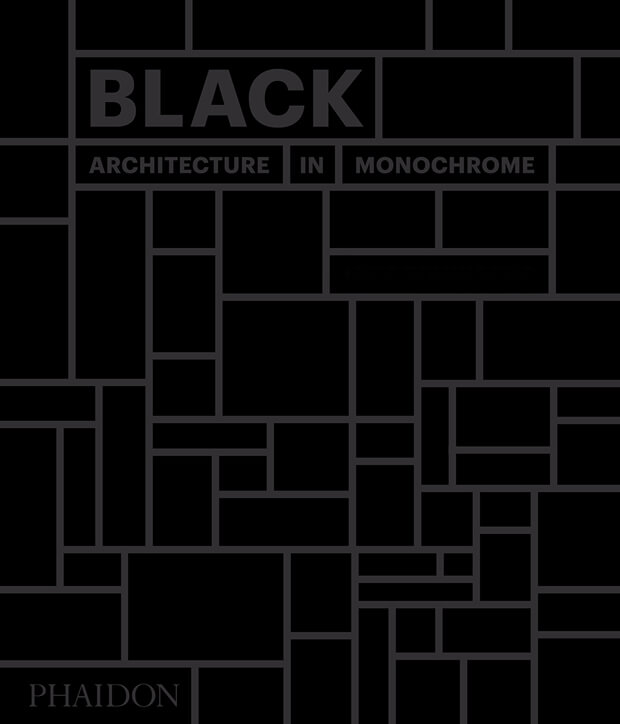 Peacock Hill exudes a relentless, ironic, hilarious gloom - perfect for any Halloween party! It's intended as a comment on the decorating/lifestyle celebrity craze of the early twenty-first century - a jet-black antithesis to all that. It was later the subject of a gallery exhibition featuring artworks inspired by the home.
Check back next week for another black architecture wonder near you, and to see more of architecture's dark side order a copy of Black: Architecture in Monochrome here.