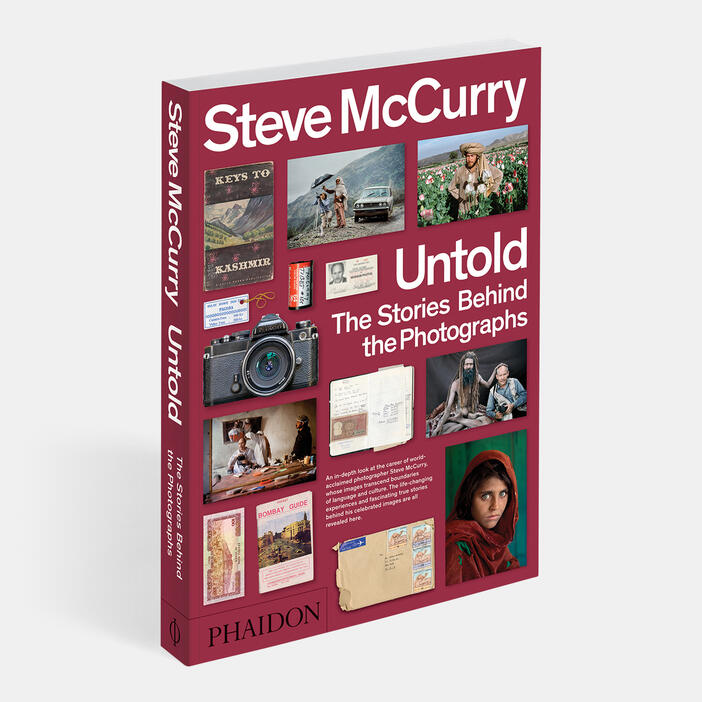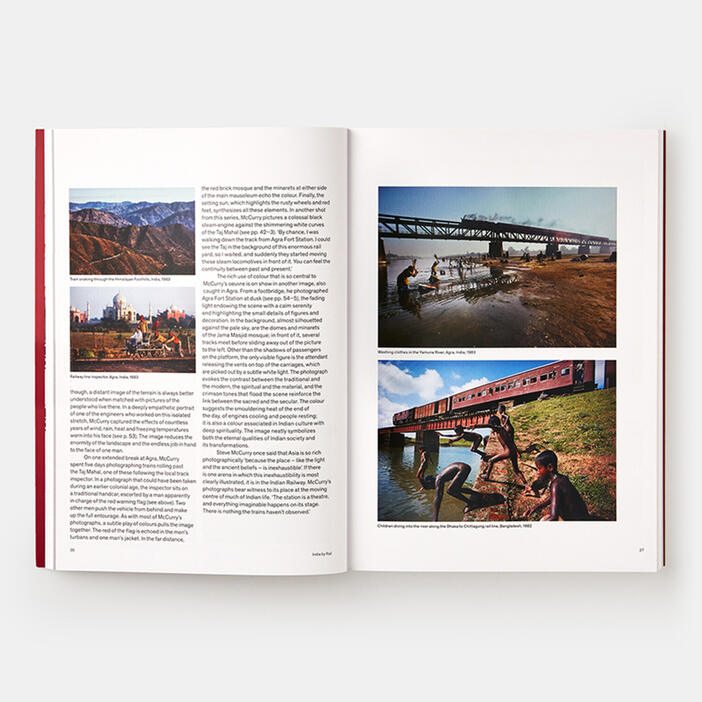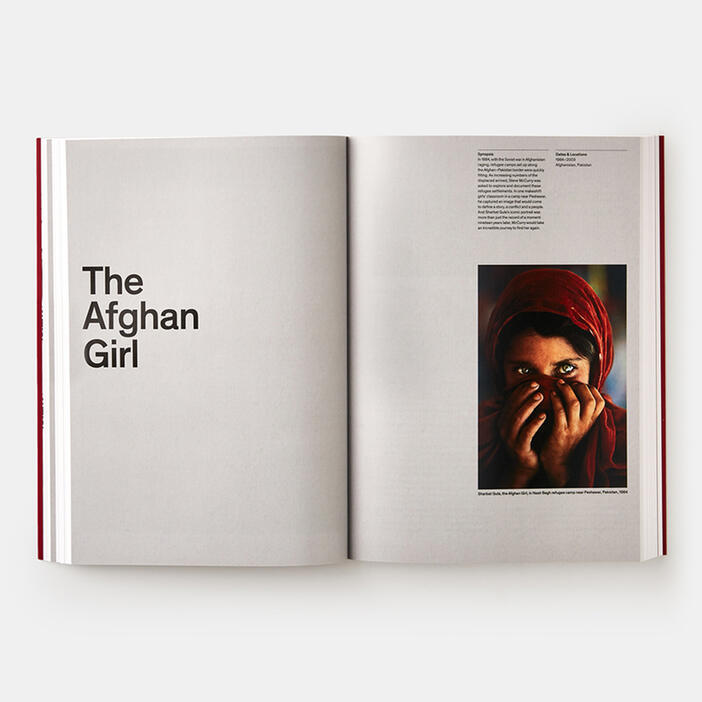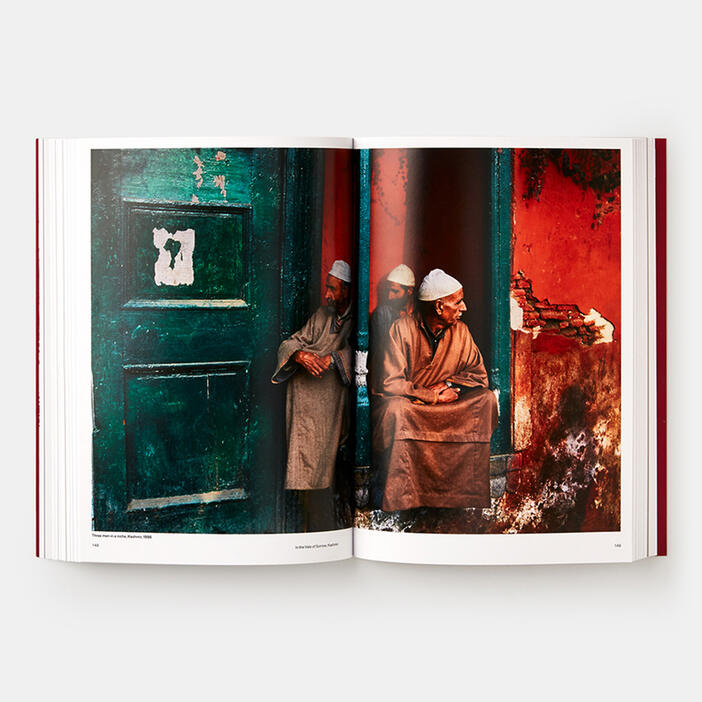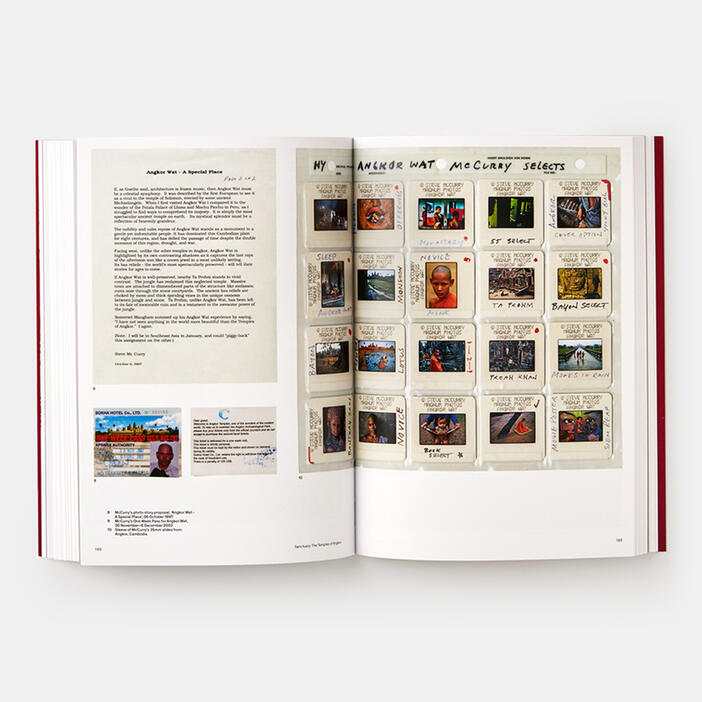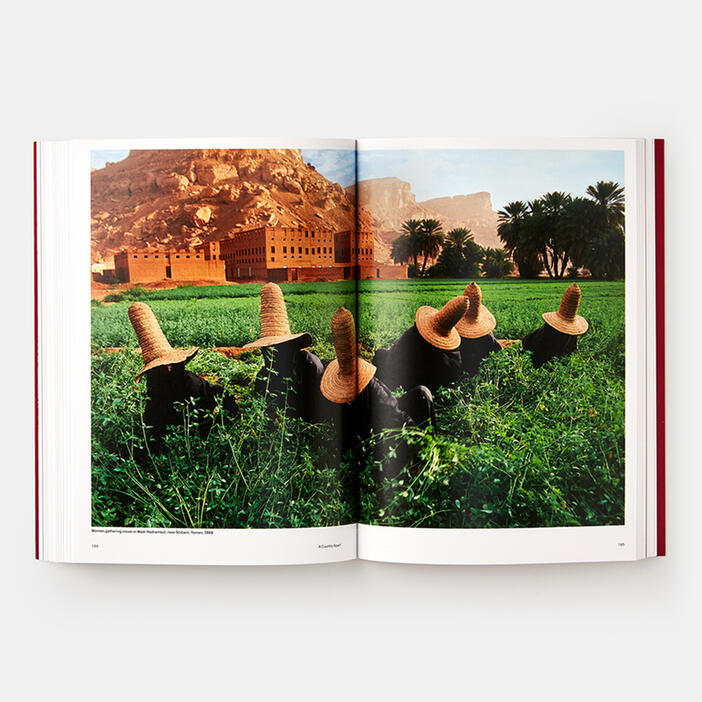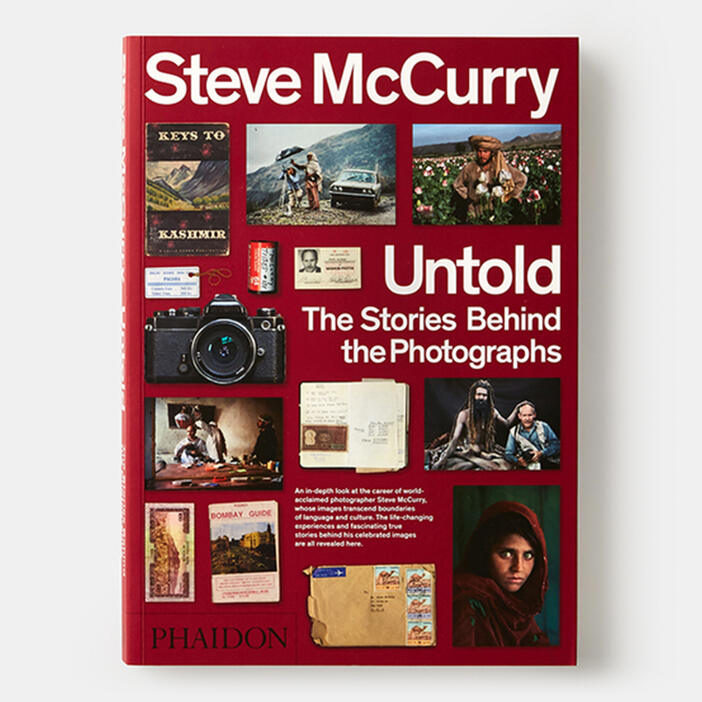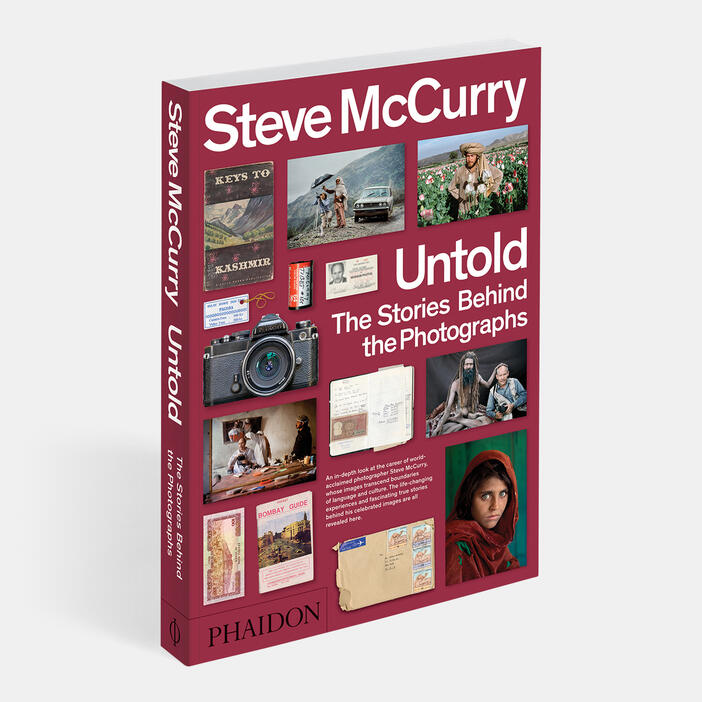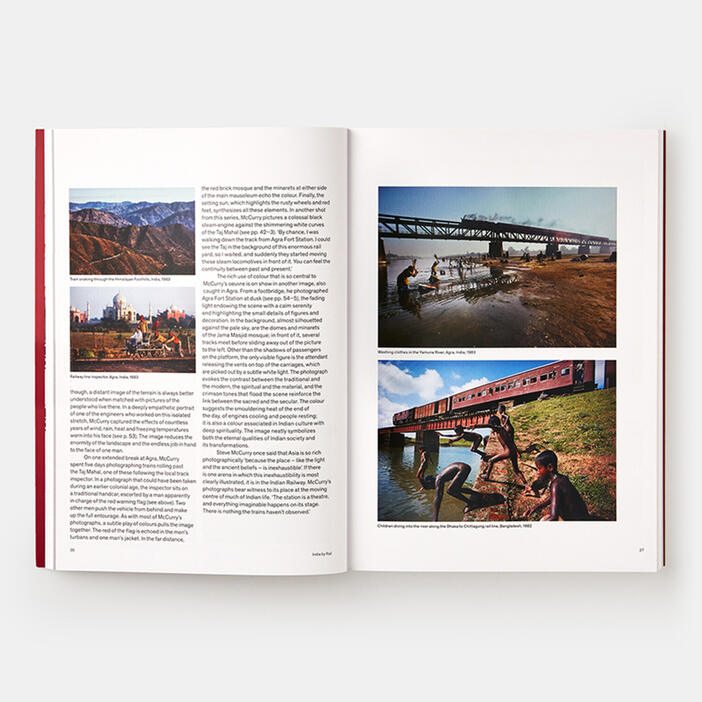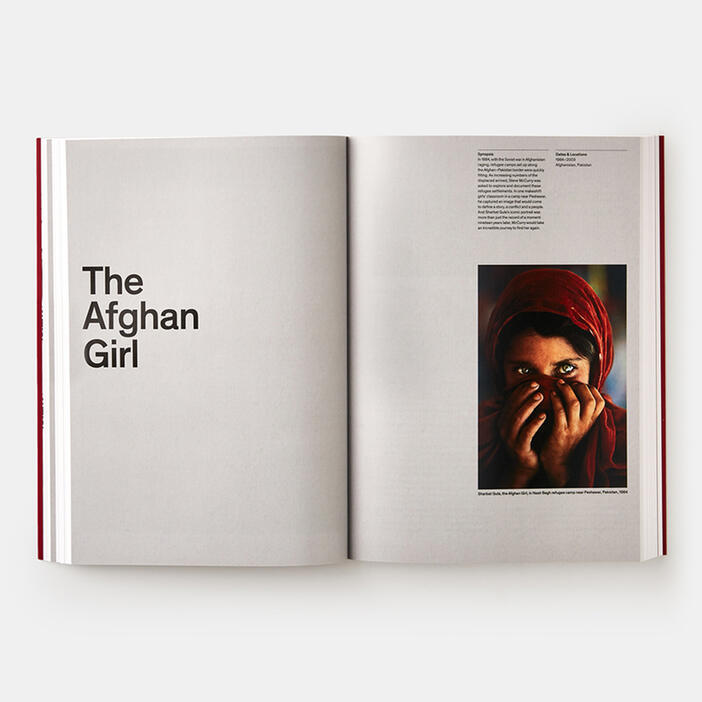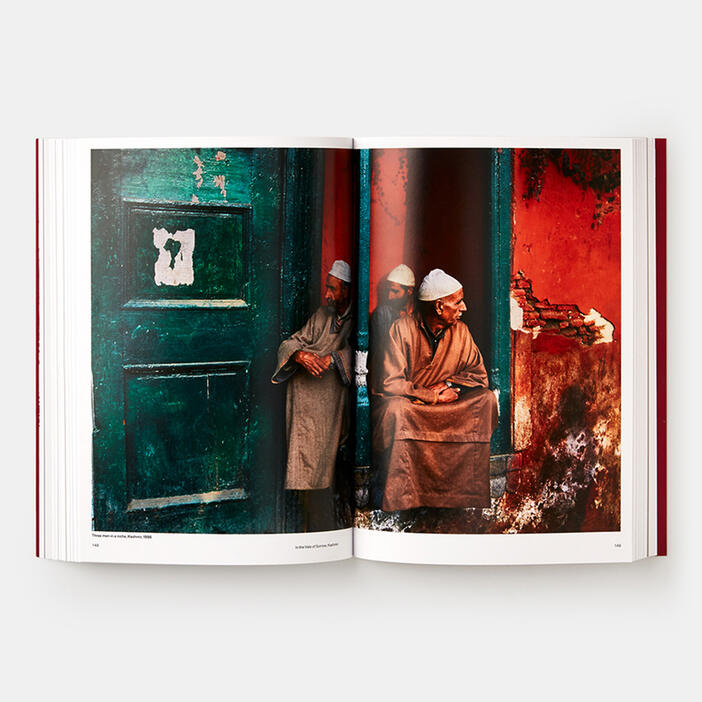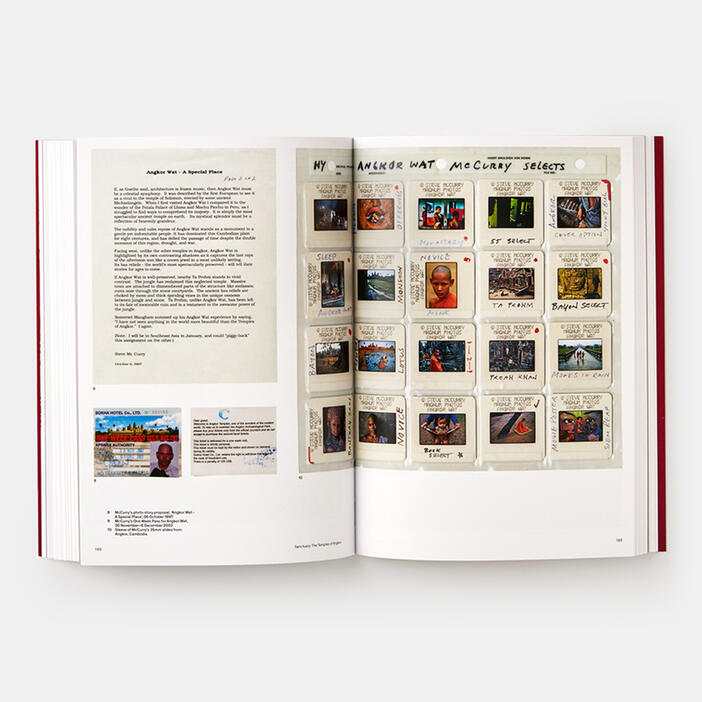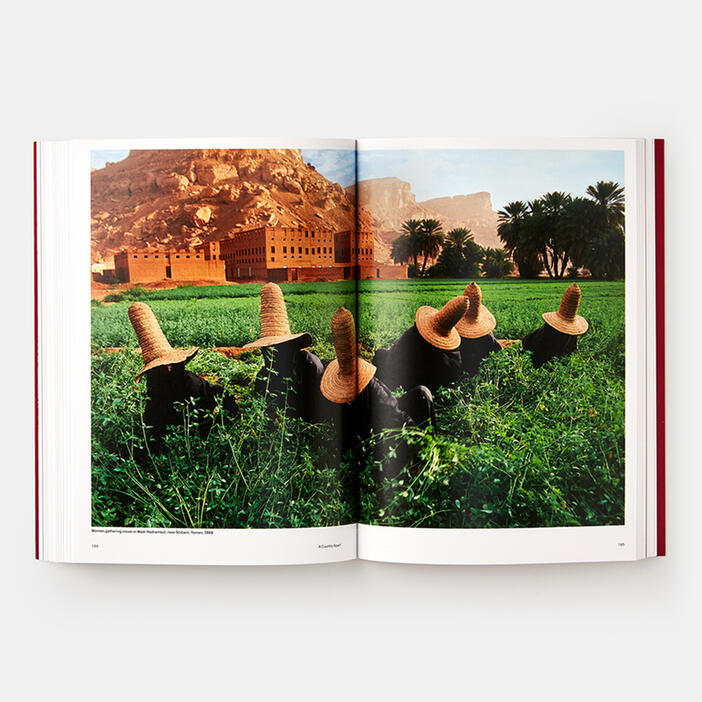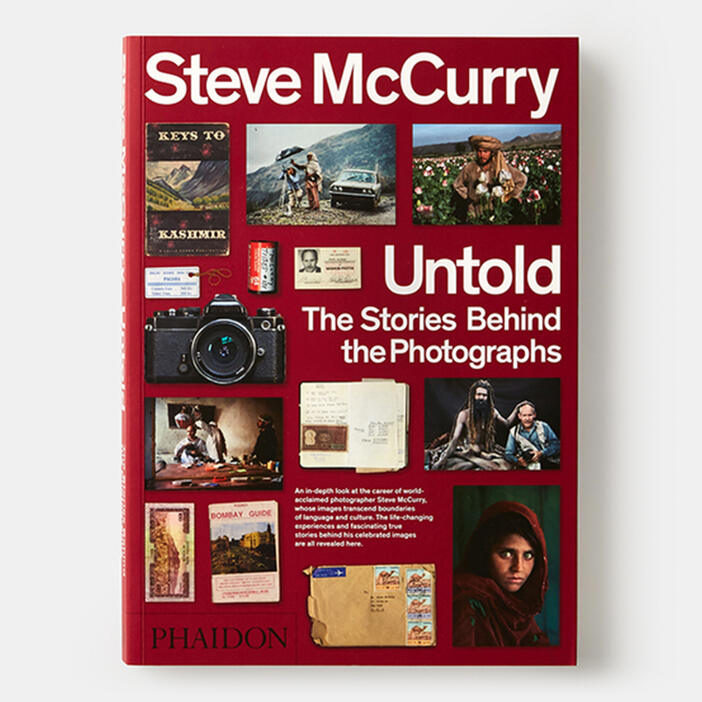 Untold
Price AUD$59.95 Price CAD$54.95 Price £29.95 Price T44.95 Price USD$44.95 Price €34.95
The bestselling behind-the-scenes look at the career of the legendary photographer – now in a new, compact format
Now in paperback and re-sized for easy reading, Steve McCurry Untold is the only book to tell the fascinating stories behind McCurry's most iconic photographs. It explores the travels, methods, and magic that gave birth to his evocative images, delving deep into the true stories behind McCurry's most important assignments for National Geographic and beyond - including his reunion with the now-legendary 'Afghan Girl'. Each story includes McCurry's first-hand account alongside specially commissioned essays, ephemera, and personal photographs from his private archive.
Featuring beautiful reproductions of McCurry's photographs spanning a broad range of themes and subjects and ephemera such as snapshots, journal extracts, maps, and newspaper clippings, Steve McCurry Untold is a living biography of one of the most imaginative documentary photographers working today.
More than 50,000 copies of the hardback edition sold worldwide, it was translated into seven languages and became an international bestseller.
Specifications:
Format: Paperback
Size: 280 × 200 mm (11 × 7 7/8 in)
Pages: 304 pp
Illustrations: 500 illustrations
ISBN: 9780714877341
Steve McCurry has been one of the most prominent voices in contemporary photography for more than 30 years, with scores of magazine covers to his name, over a dozen books, and hundreds of exhibitions around the world. A member of Magnum Photos, McCurry has been recognized with the Robert Capa Gold Medal and National Press Photographers Award.
Praise for the hardback edition:
"McCurry's lushly coloured, far flung reportage has made his work some of the most recognisable among that of Magnum photographers."—Telegraph
"It makes you want to get out and see the world, camera in hand..."—Amateur Photographer
"Steve McCurry Untold spans 30 years of McCurry's career and includes fascinating ephemera from his travels: diary entries, photos of him at work, and some of the 20-plus passports he's gone through over the decades... He manages to make the world seem enormous and quite small; exotic, and somehow familiar."—Time
"Spread over some 250 pages are famous and lesser-known images, as well as anecdotes and shots of ephemera he gathered along the way, including letters and journal pages."—Wall Street Journal
"The word daredevil springs to mind when describing the images that Steve McCurry has captured over the years. Always willing to put himself right in the thick of things if it means snapping a small piece of history... Almost every image within the book will have you set down your coffee and pull the book closer. Full of emotionally-charged imagery, the book gifts us with some of the rawest insights into the world's hardest-hitting events and their effects."—The Essential Journal
"This paperback maintains the impact of the earlier edition, and the stories behind the images elevate book above a standard 'greatest' hits' compilation."—Amateur Photographer
"Steve McCurry Untold invites you to delve behind the lens to uncover tales surrounding images like 'Afghan Girl'."—Food and Travel