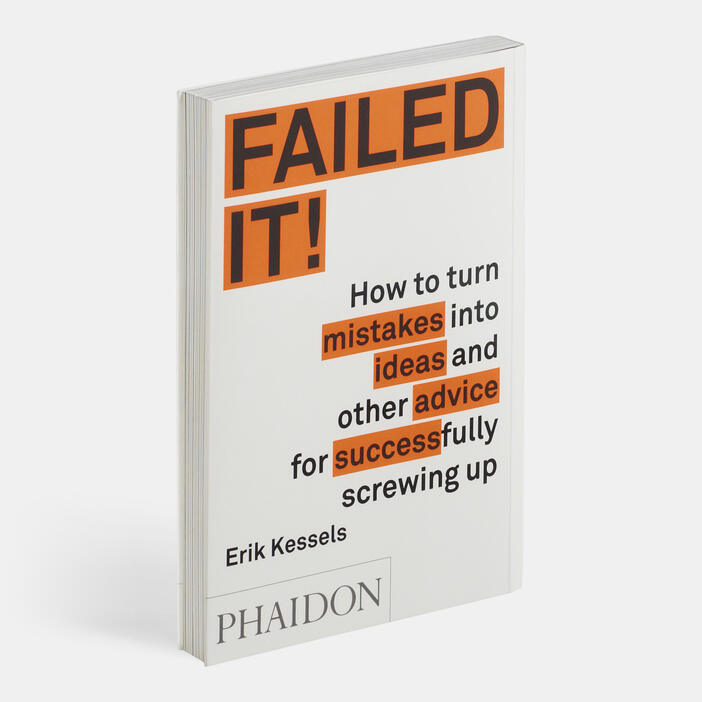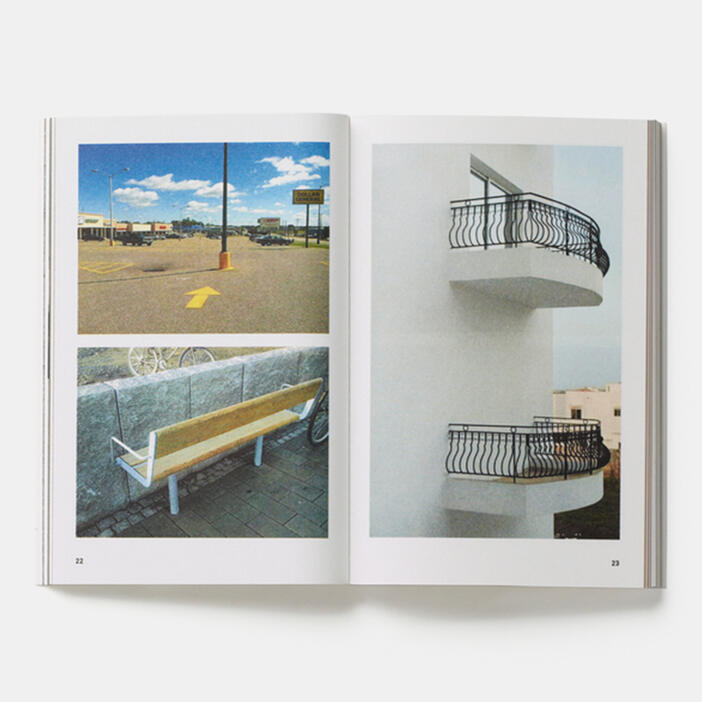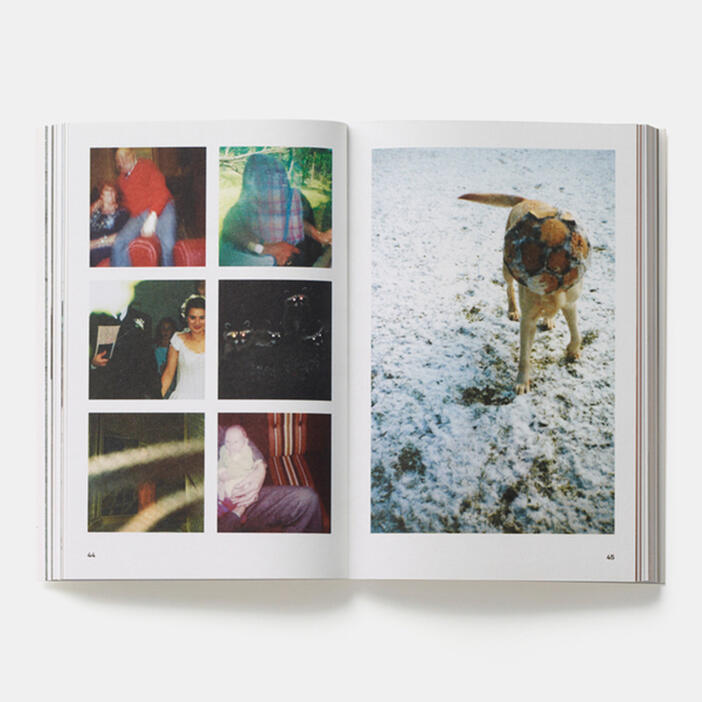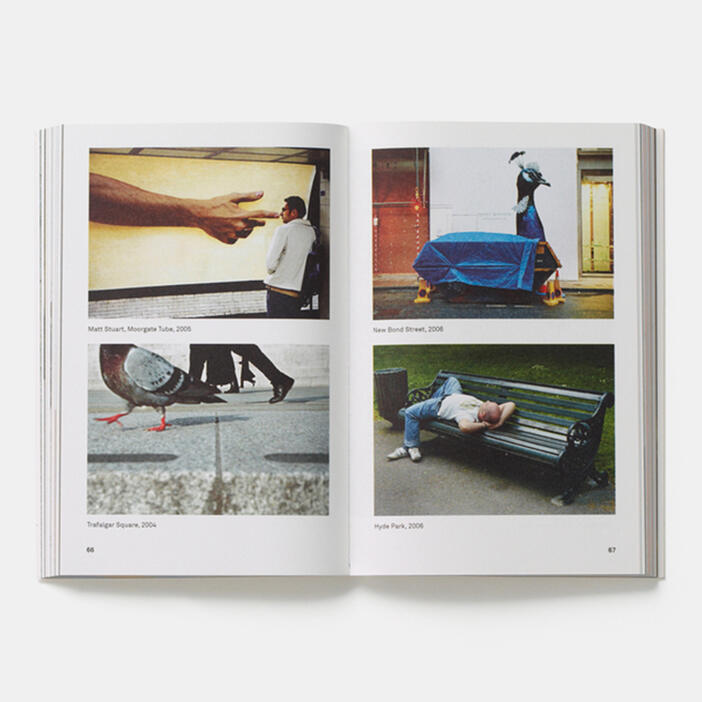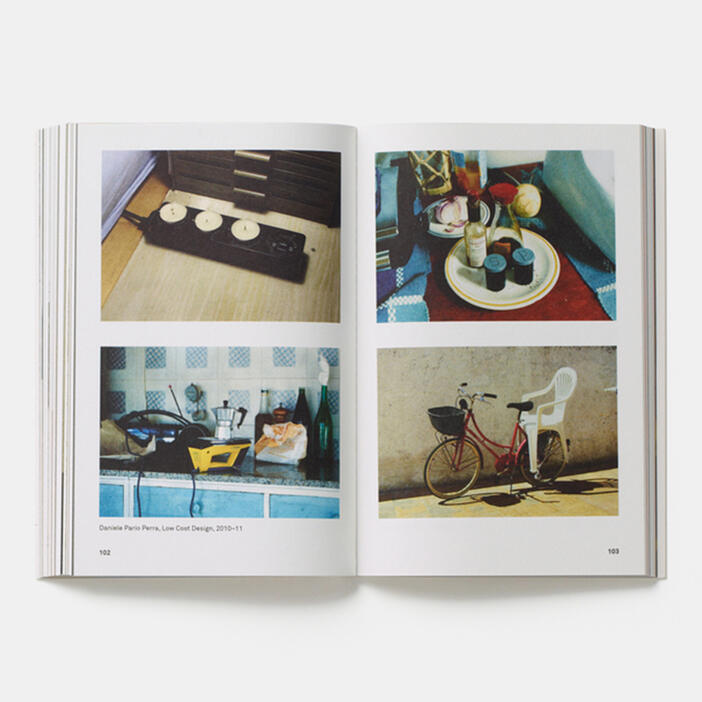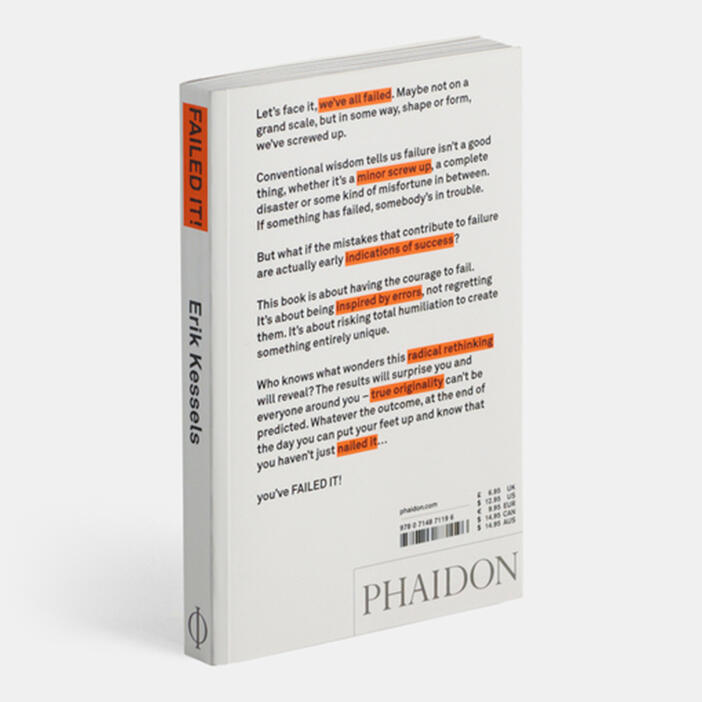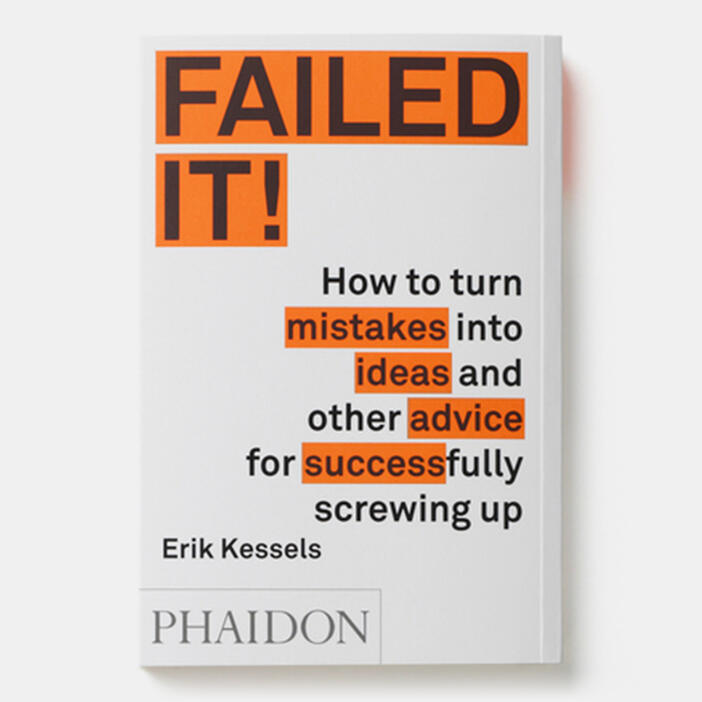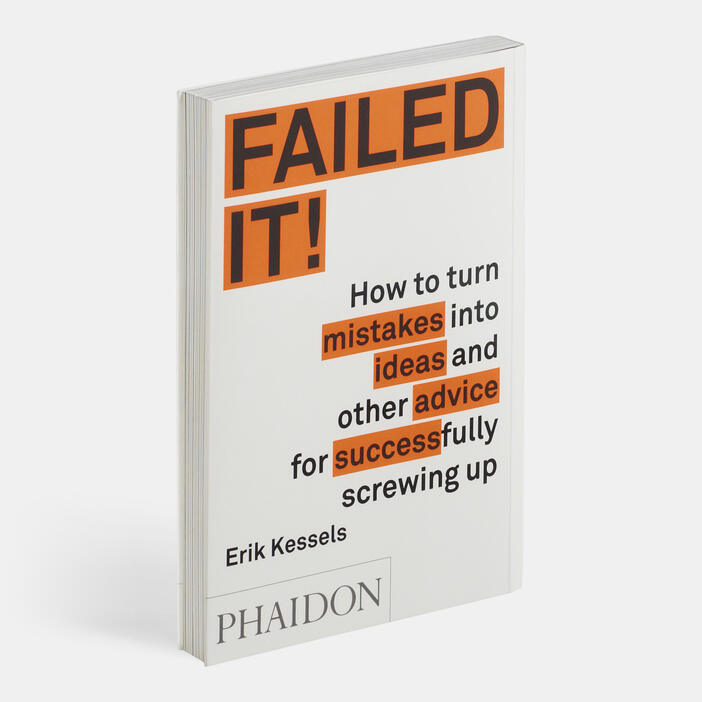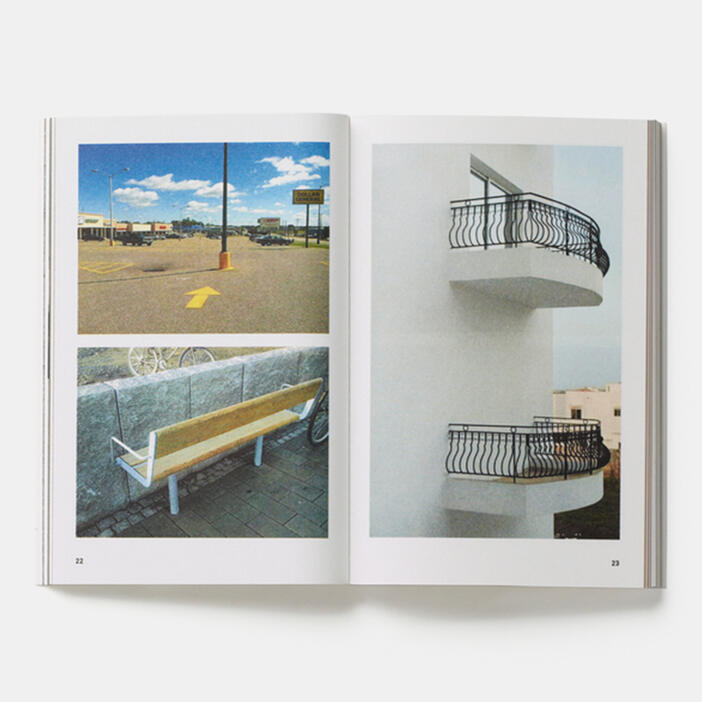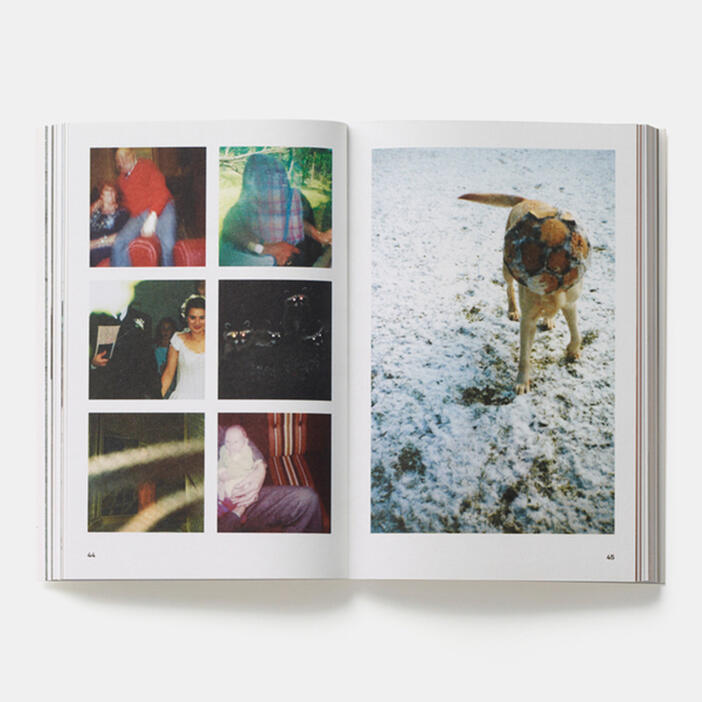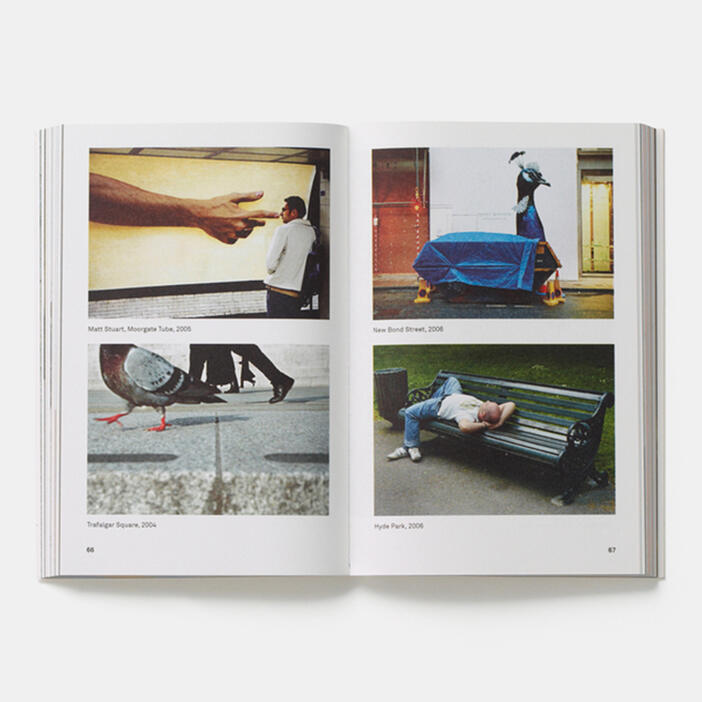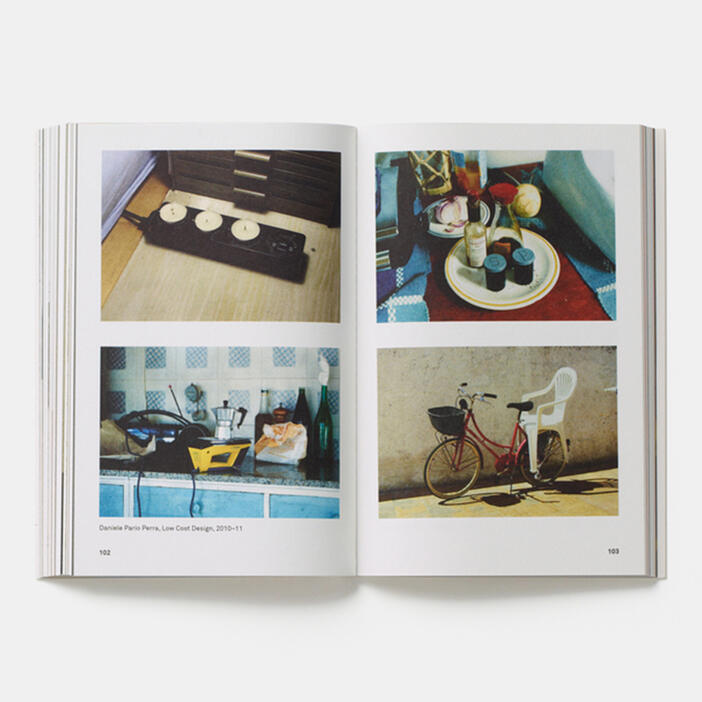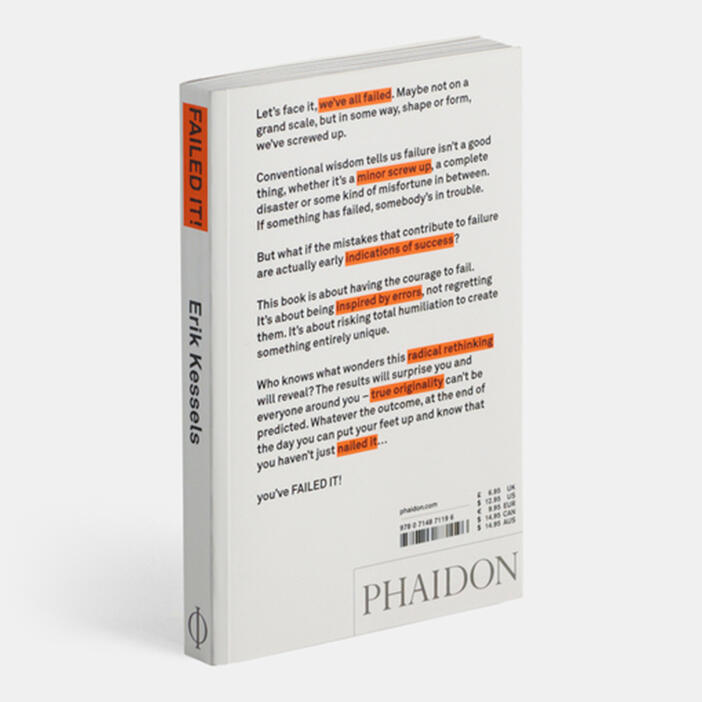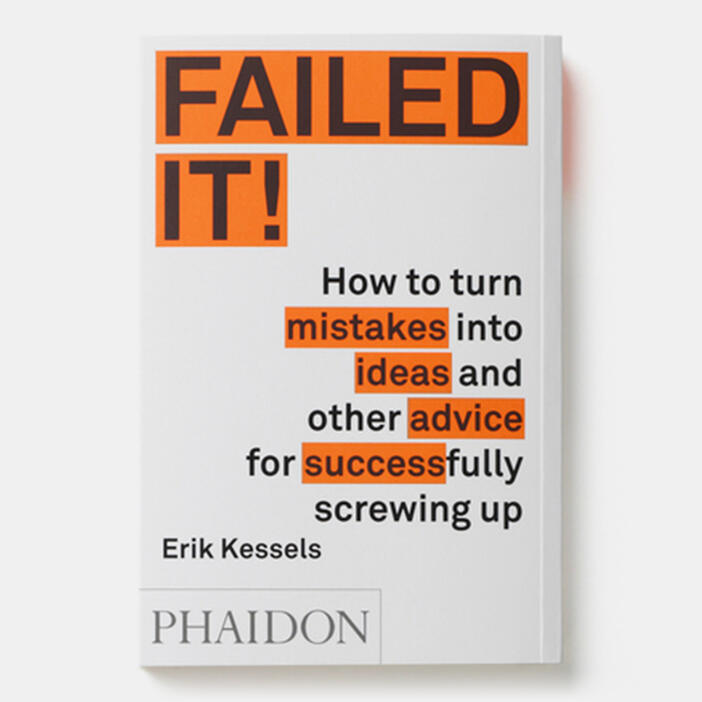 Failed it!: How to turn mistakes into ideas and other advice for successfully screwing up
Price AUD$19.95 Price CAD$14.95 Price €11.95 Price £9.95 Price T12.95 Price USD$12.95 Price
A fun and fabulous take on the art of making mistakes. Erik Kessels celebrates imperfection and failure and shows why they are an essential part of the creative process.
Failed it! celebrates the power of mistakes and shows how they can enrich the creative process. This is part photobook and part guide to loosening up and making mistakes to take the fear out of failure and encourage experimentation.
It showcases the best and most hilarious examples of imperfection and failure across a broad range of creative forms, including art, design, photography, architecture and product design, to inspire and encourage creatives to embrace and celebrate their mistakes.
We live in an era when everyone is striving for perfection and we have become afraid of failure, which limits our potential. Mistakes help us find new ways of thinking and innovative solutions, and failures can change our perceptions and open up new ways of looking things. This book transforms mistakes from something to be embarrassed about into a cause for celebration.
It includes over 150 visual examples drawn from Kessels personal collection of artworks and found photographs, along with tips, quotes, anecdotes and wisdom for celebrating with failure. To quote Kessels: 'the ubiquity of Apple + Z, means that we can literally undo any mistake before it has had time to breathe, be considered and — perhaps — evolve into something else: a fascinating, strange, provocative or even original piece of work. This book asks readers to embrace their fuck-ups, learn from them and celebrate their tawdry glory'.
Specifications:
Format: Paperback
Size: 178 × 120 mm (7 × 4 3/4 in)
Pages: 168 pp
Illustrations: 100 illustrations
ISBN: 9780714871196
Erik Kessels is Creative Director and Co-Founder of KesselsKramer, an independent, communications agency with offices in Amsterdam, London and Los Angeles. As an artist and photography collector Kessels has published several books of his found photography: Missing Links (1999), In Almost Every Picture vol.1–15 (2001–2015) and Wonder (2006). He writes regularly for numerous international magazines and he is editor of the alternative photography magazine Useful Photography. In 2012 he lectured at the D&AD Presidents Lecture and has given talks at several international design conferences, including Singapore, Goa, New York, Toronto and Bangkok. He has taught at the Gerrit Rietveld Academy and at the Amsterdam Academy of Architecture, where he also curated a celebration of amateurism. In 2010 Kessels was awarded with the Amsterdam Prize of the Arts and in 2012 he was named the most influential creative of The Netherlands.
"A concise manifesto on how consistent failure, or by embracing imperfection, you can question possibilities and the status quo."—ItsNiceThat.com
"A wonderfully imperfect collection of photos and pearls of wisdom" —Sweet
"Work by expert photographers capturing serendipitous absurdities alongside found photos of real #fails" —Guardian
"An impassioned plea on behalf of the importance of making mistakes in creativity. Part photobook, part manifesto... imperfection and failure are something to be celebrated" —Crafts
"[A] pocket-size pep talk that you can pull out whenever you've accidentally shoved your finger in front of the viewfinder of an important moment" —Dazeddigital.com
"Packed with over 150 tips, quotes and anecdotes about imperfection in creative disciplines" —House Seven
"Kessels highlights the illogical, and humorous, design mishaps which break up the banality of our urban surroundings" —New Design
"In his light-hearted look at failure in image-making, Kessels argues that the artists who work with trickery and imperfections should challenge received perceptions about mistakes" —BBC.com
"[Kessels has] been recognised for his astounding ability to establish narrative themes through found imagery... Failed It! is a fine example of such skill" —AnOtherMag.com
"The path to invention, Kessels seems to suggest, is one that can be paved with mistakes. And some bloody good laughs along the way" —Creative Review
"[Kessels] shows how mistakes can be turned into ideas, and failure into success" —Financial Times Weekend
"When you give someone a book about how to "screw things up successfully", you admittedly run the risk that they'll take it the wrong way. That said, once they've dippid into Kessel's lively celebration of the slip-up, forgiveness is bound to follow. Deserving of a place on bookshelves for its humorous photography alone.
"Crafts
"The pictures in Failed It!... Feel novel.
"Wired Online