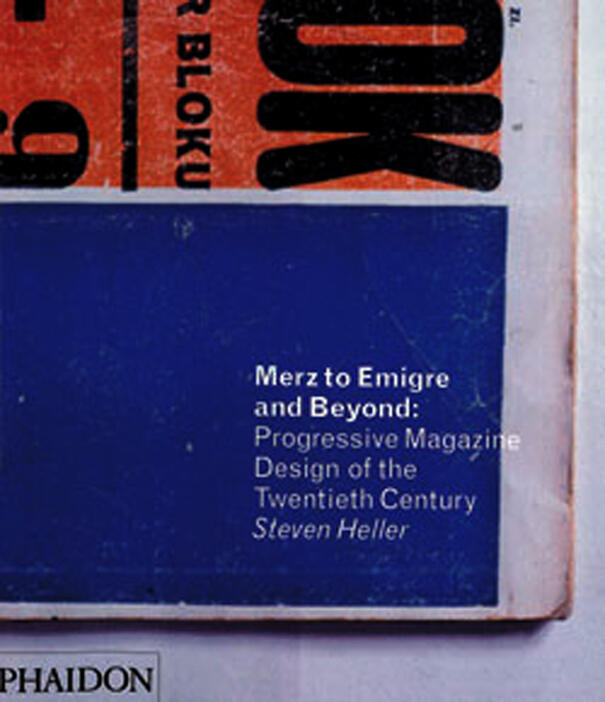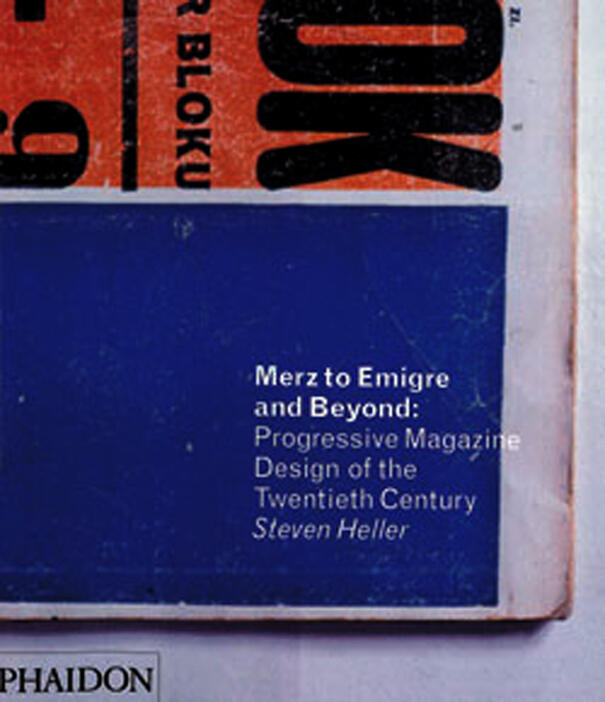 Merz to Emigré and Beyond: Avant-Garde Magazine Design of the Twentieth Century
Merz to Emigré and Beyond is an historical survey of avant-garde cultural and political magazines and newspapers all the way from the early twentieth century to the present day. The book features a unique selection of international publications from Europe and the USA including Merz (1920s), View (1940s), East Village Other (1960s), Punk (1970s), Raw (1980s) and Emigré (1990s).
The design of these magazines, often raucous and undisciplined, was as ground breaking as the ideas they disseminated. Many were linked to controversial artistic, literary and political movements, such as Dada, Surrealism, Modernism, the New Left and Deconstruction. They contain the work of many leading experimental artists and designers of their time - from Kurt Schwitters and El Lissitzky in the 1920s and 30s, to Art Spiegelman and Rudy Vander Lans in the 1980s and 90s.
Specifications:
Format: Hardback
Size: 290 × 250 mm (11 3/8 × 9 7/8 in)
Pages: 240 pp
Illustrations: 550 illustrations
ISBN: 9780714839271
Steven Heller is a Senior Art Director at The New York Times and Co-Chair of the MFA/Design Program of the School of Visual Arts in New York. A respected authority in the design world, he has written and co-authored numerous publications, including Paul Rand, also published by Phaidon.
"A social history lesson in alternative culture."—Arena
"Will become the bible for all magazine lovers."—Dazed & Confused
"Magazine design connoisseurs will go wild for Steven Heller's Merz to Emigré and Beyond... Laden with beautifully ground breaking print designs... Beautifully realized, Heller's not-so-secret history is one to be read on many differing levels."—i-D
"It will provide everyone from design students, art historians, academics and coffee-table/armchair connoisseurs with a visually breathtaking reference book, as well as a thorough and engaging read."—Fernando Guitiérrez, partner at the Pentagram design agency, London, Creative Review
"A well-illustrated, impeccably researched and chronological study, this book looks set to be the definitive volume on its subject."—Grafik
"An overview of the past century of print design and graphic experimentation. It is so well written and illustrated, it makes print seem exciting again... The book focuses on the avant garde in its widest sense... Visually, the results are mind-blowing... With short entries alongside illustrations and linear text, the book manages to be both a great reference tool that you can dip into, and a thorough, clear read. What Merz to Emigré does, lifting it above the usual crop of magazine design anthologies, is to examine the sweep of cultural change by looking at the details... Paper has never looked so radical... The magazines in this book could still kick up a sandstorm."—Francesca Gavin, Blueprint
"This is a book that was waiting to be written. If you have any interest whatever in the succession of Modernist avant-garde movements that so enlivened culture through the last century, from Futurism, Dada, and Constructivism to underground, punk and internet subversion, you will know that the magazine was until the last decade the crucial medium of the dissemination of revolutionary ideas... Among much else, this book is a brilliant compendium of graphic shock tactics... Encyclopedic in scope, Merz to Emigré is also an exhaustive pictorial record of the one of great artistic phenomena of the modern era... It is too soon to write off the power of the alternative press... So richly documented in this fine and necessary book."—Mel Gooding, World of Interiors
"A focused piece of scholarly research by a leading design historian... [Merz to Emigré] will last at least a century... Avant-garde publications usually had short, intense lives and were printed in small runs, so the reproduction of these images is a valuable resource, and Merz to Émigré includes a wealth of material rarely found in the standard design histories. For once the coffee-table format is justified in allowing these artifacts to be reproduced at a scale which gives a fair idea of their presence as physical objects, and it also allows a couple of the more significant issues to be shown in their entirety... In Merz to Émigré, Heller always traces the reasons why the magazines end up looking how they do. A good example is his comparison of Futurist, Dadaist and Surrealist publications from the 1910s onwards with the American underground press of the 1960s."—First published in Fluid, reproduced on www.typotheque.com US