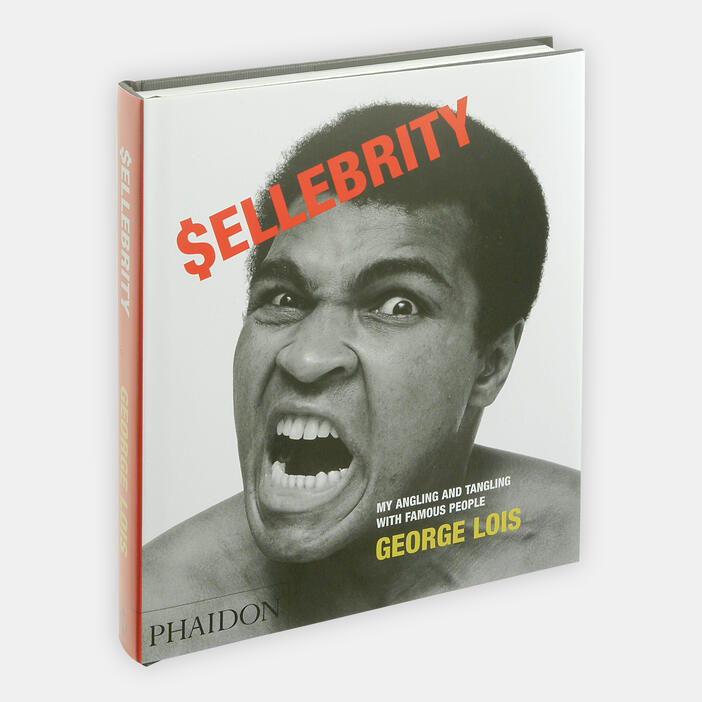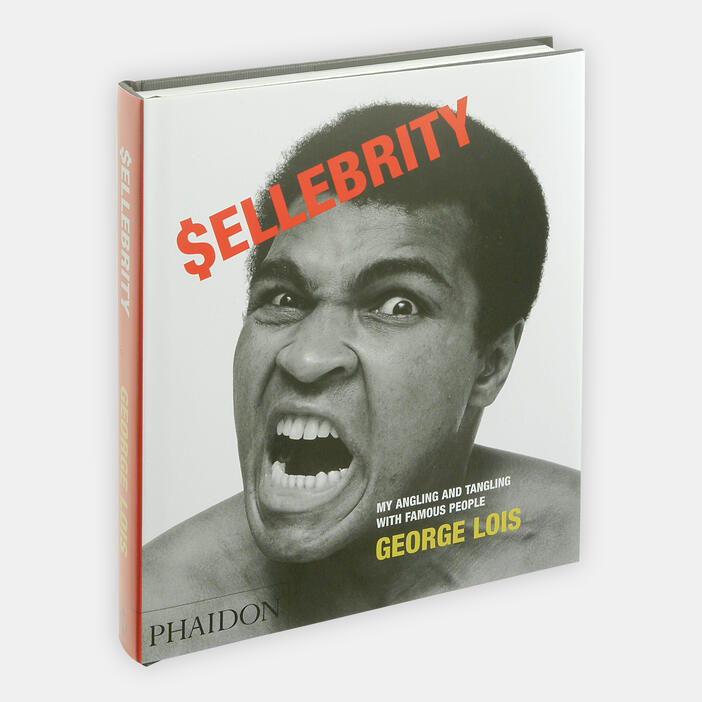 $ellebrity: My Angling and Tangling with Famous People
Price AUD$49.95 Price CAD$59.95 Price £24.95 Price T39.95 Price USD$39.95
Legendary American adman and image-maker, George Lois was a leader of the 1960s Creative Revolution and the mastermind behind an astonishing array of witty and audacious advertising and branding campaigns, political spots, public service announcements, and unforgettable magazine covers during his 50-year career.
Among Lois' creations are the 'I want my MTV' campaign that first featured Mick Jagger; the introduction of Xerox culture showing a chimpanzee deftly making photocopies, the concept and name for the ubiquitous frozen-food product Lean Cuisine, dozens of controversial covers for Esquire magazine (including Andy Warhol drowning in a can of Campbells' soup), and the legendary 'Think Small' campaign for Volkswagen. Lois recounts all of these and more than 140 others in this historic and entertaining tome showcasing his most influential celebrity campaigns and covers, and featuring the super famous, from Jacqueline Onassis to Elvis.
Illustrated with the original ads and images, $ellebrity presents the stories behind the ads, explaining how each ad was conceived and produced, and the unexpected pitfalls, scuffles, and friendships that ensued as Lois angled and tangled with the stars. $ellebrity embodies not only a mesmerizing personal album filled with exclusive insider information, but an incomparable defining document of the zeitgeist of an American era spanning over half a century - as seen through Lois' dynamic eye.
Specifications:
Format: Hardback
Size: 245 × 210 mm (9 5/8 × 8 1/4 in)
Pages: 272 pp
Illustrations: 270 illustrations
ISBN: 9780714842844
George Lois, a native New Yorker, became in 1958 Art Director of Doyle Dane Bernbach and started his first agency in 1960. He is the recipient of an AIGA Gold Medal, among other honours, and the author of two books on advertising. He continues to consult for major corporations.
"At the pulsating intersection of 60s iconography and iconoclasm stood George Lois, genius adman, who went on to sock it to the nation's eyeballs as Esquire's cover designer. As he publishes his visual memoir, Lois says he has no heirs. He may be right.$ellebritytoots its horn as loud and proud as the photo of Muhammad Ali that shouts from the cover."—Vanity Fair
"Packed full of amusing, insightful and always idiosyncratically opinionated anecdotes. Not to be missed."—Creative Review
"Fascinating and lavishly illustrated… For anyone interested in how celebrity becomes iconography, in how fame sells, or in the huge creative boom in advertising in the Sixties, this book is unmissable."—OK!
"Inspirational… Lois produced some of the most memorable covers in magazine history."—Esquire
"Will make you look trendy."—Tatler
"Irreverent in the extreme with no apparent order… However, the lack of order does lend itself well to the content, which is stunningly original. The images generally have a real 'stand-alone' quality which makes $ellebrity a real page-turner… Master of the aesthetic sell, he does not need to try hard to convince us of his genius."—baseline