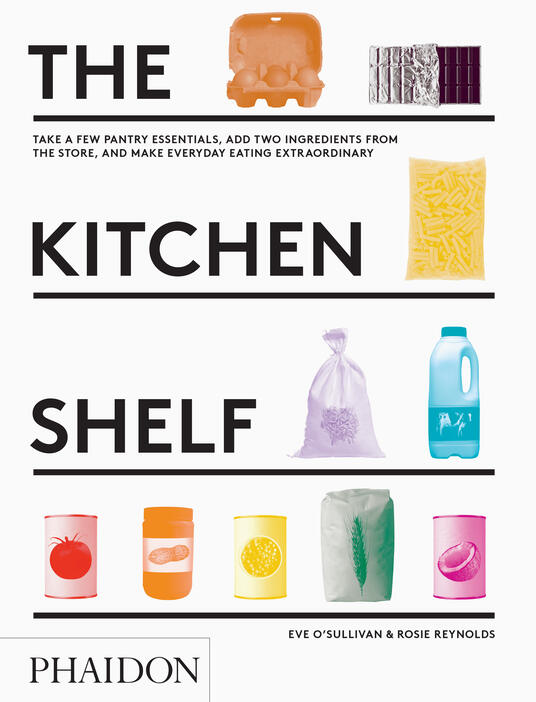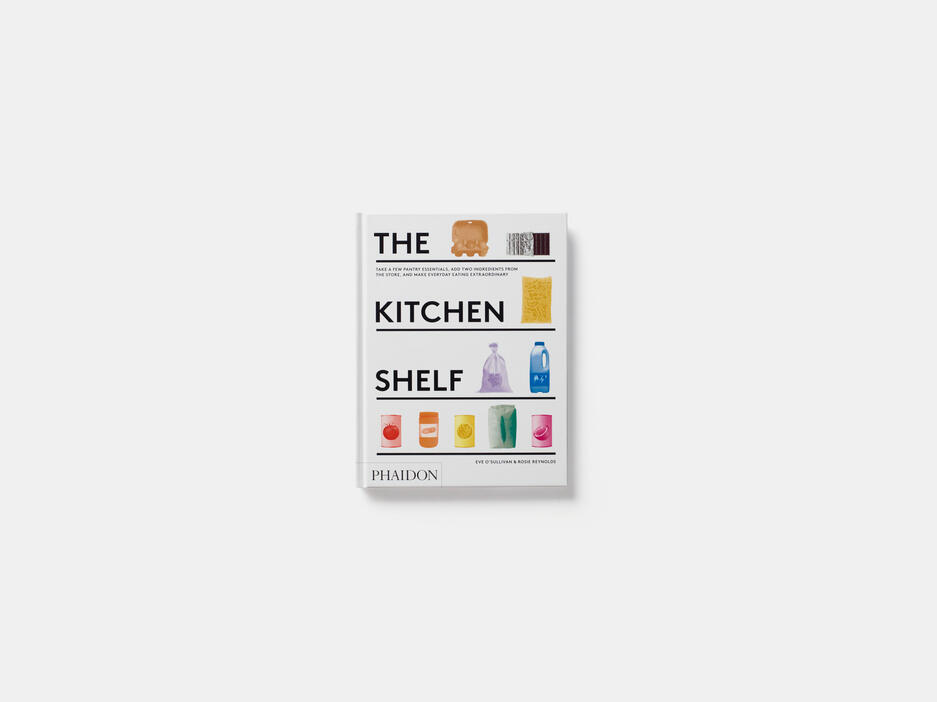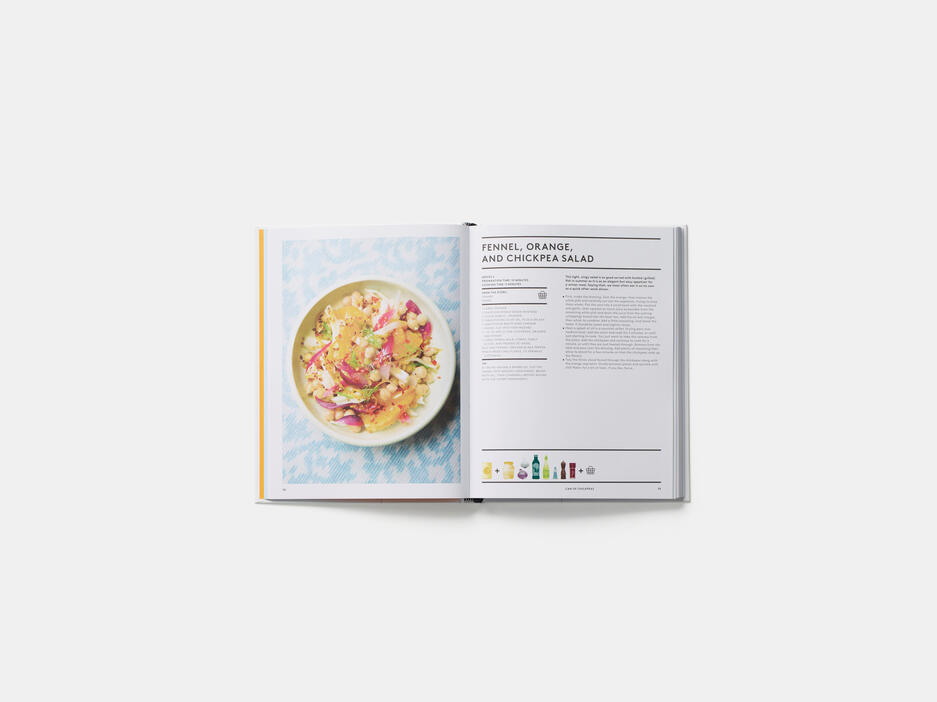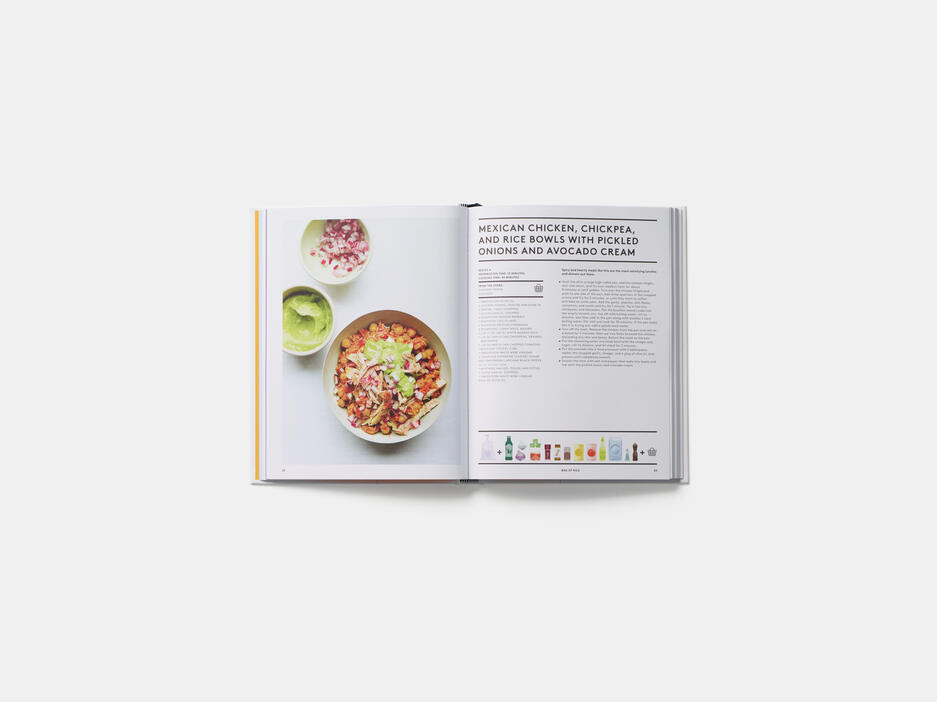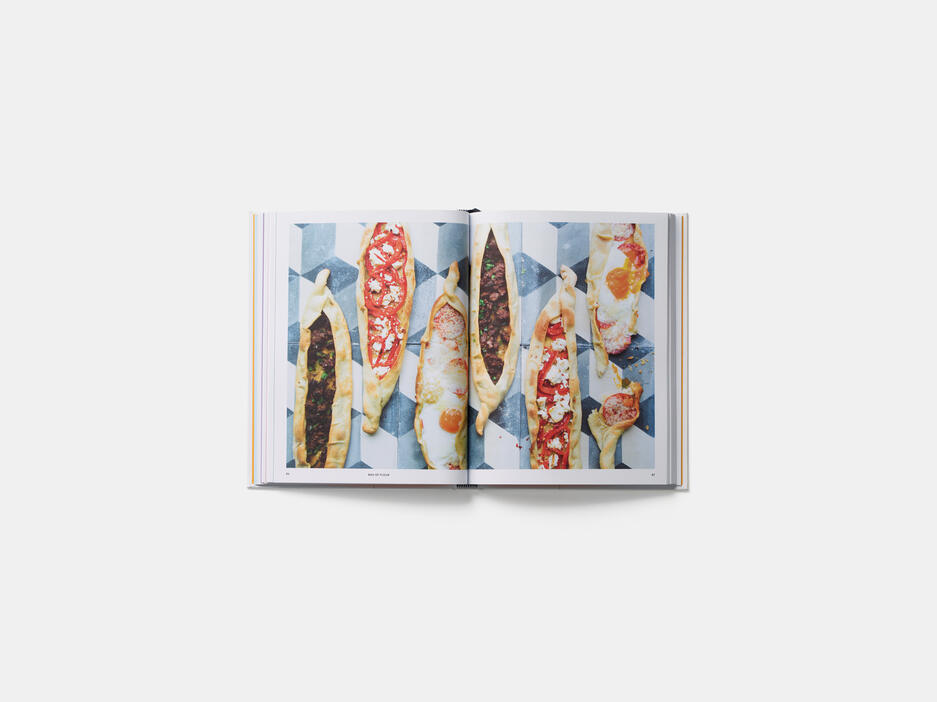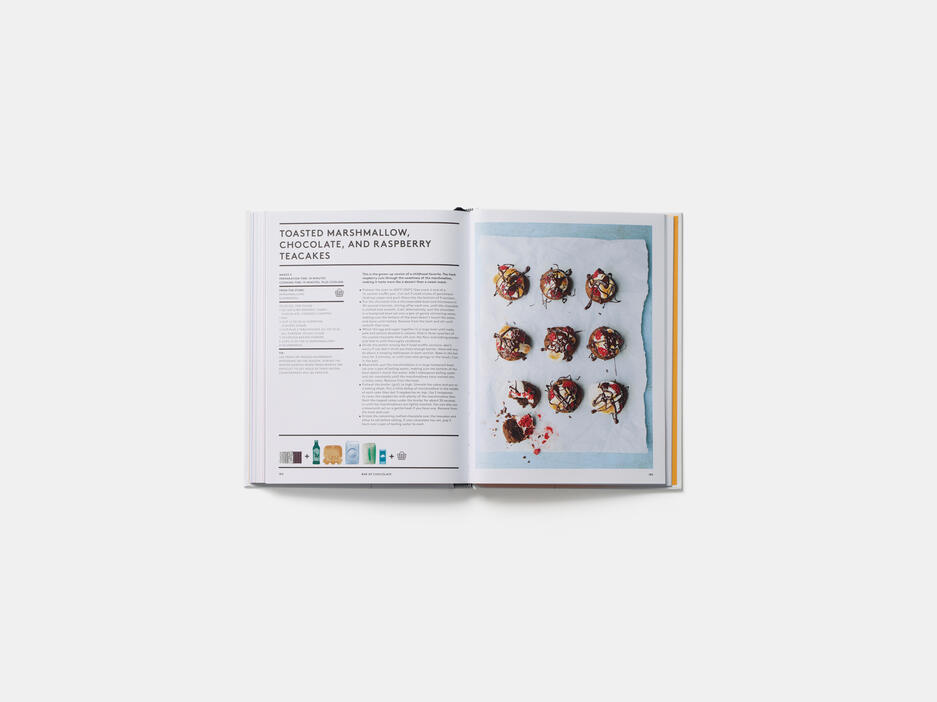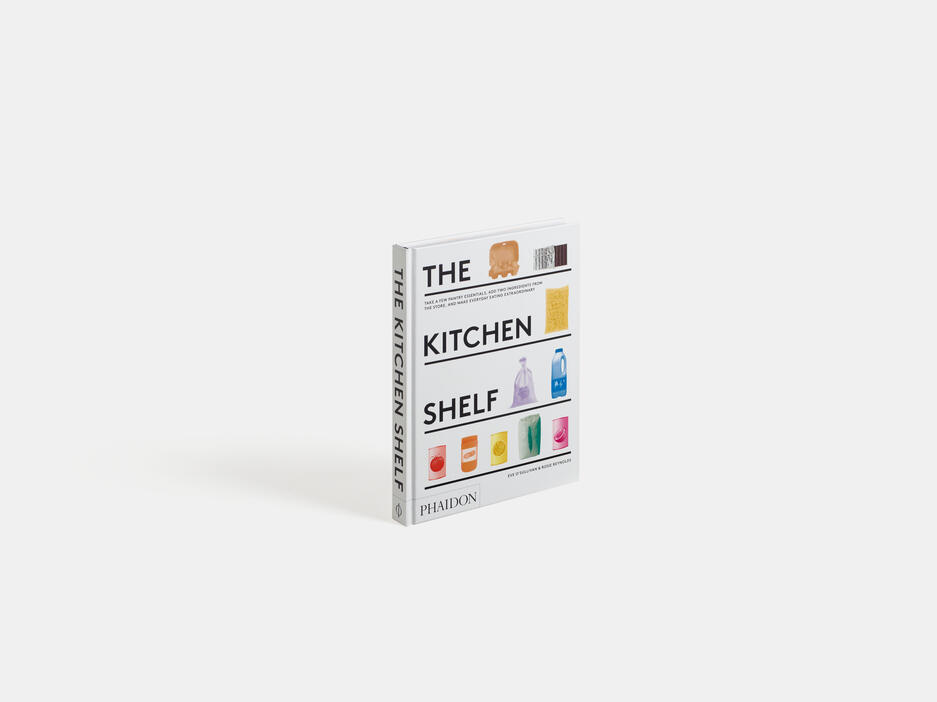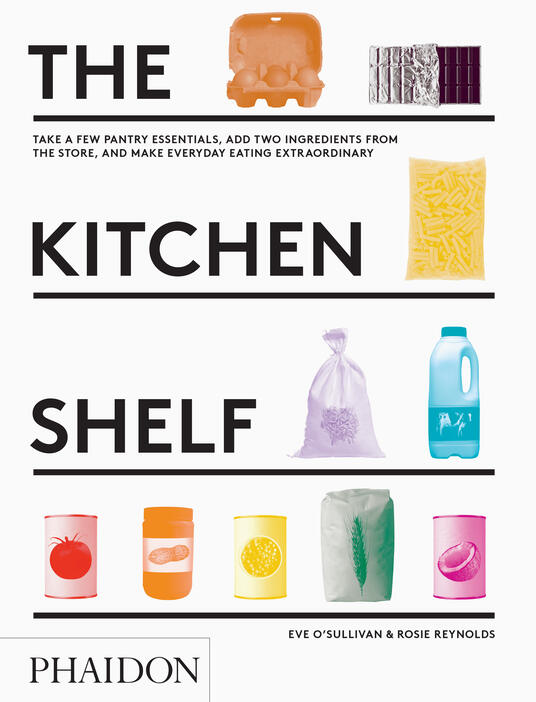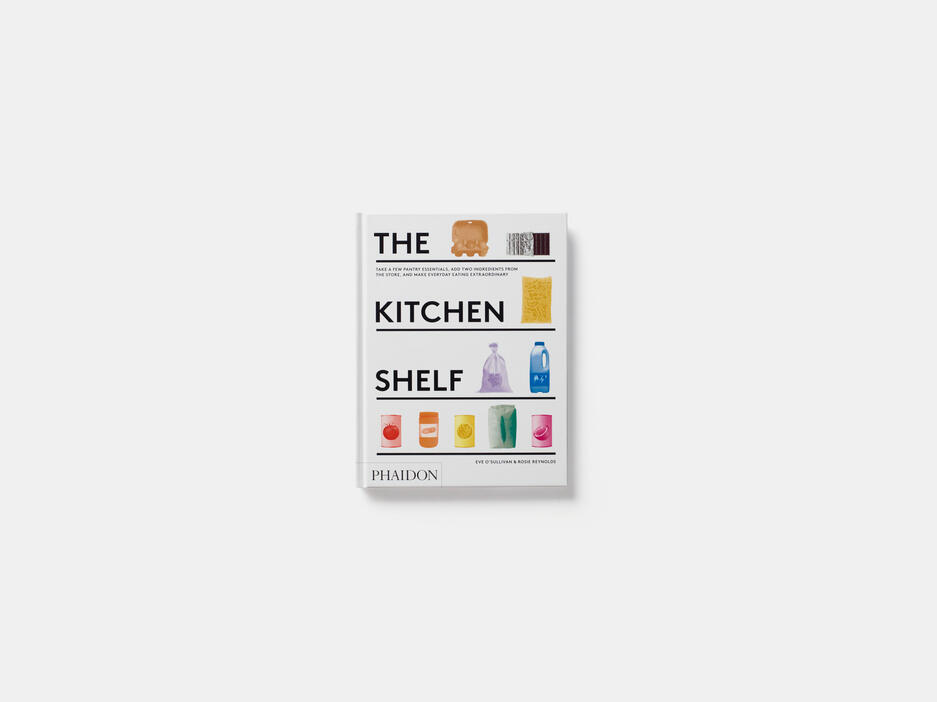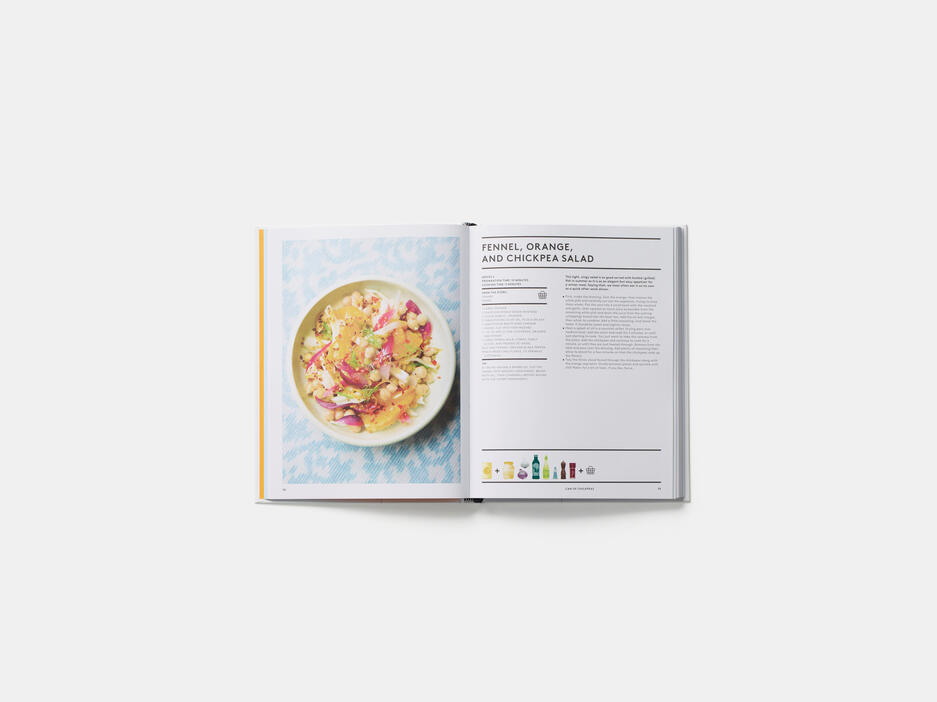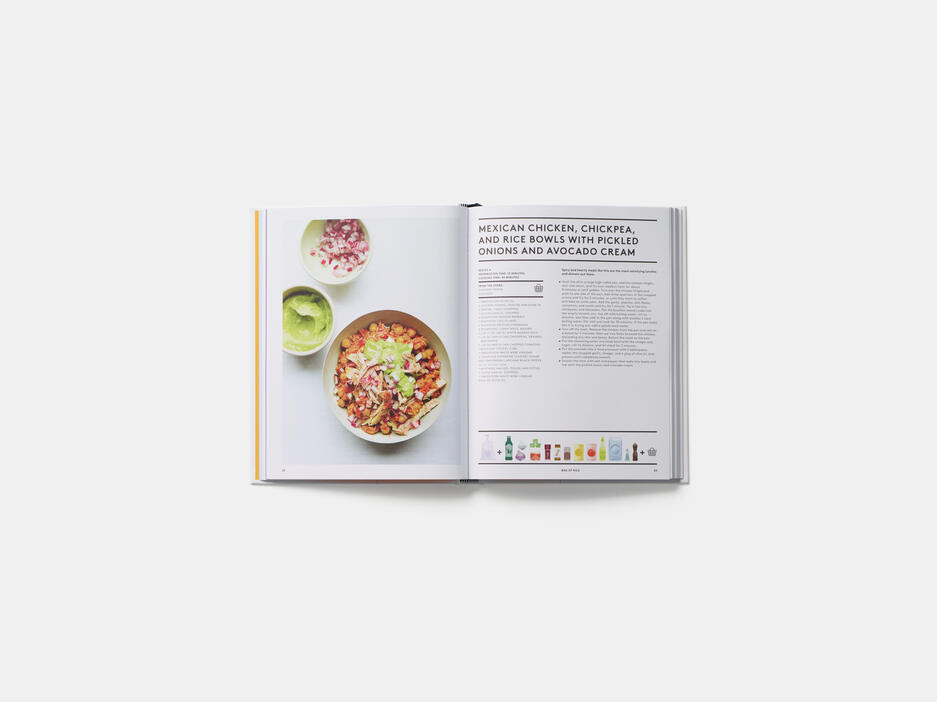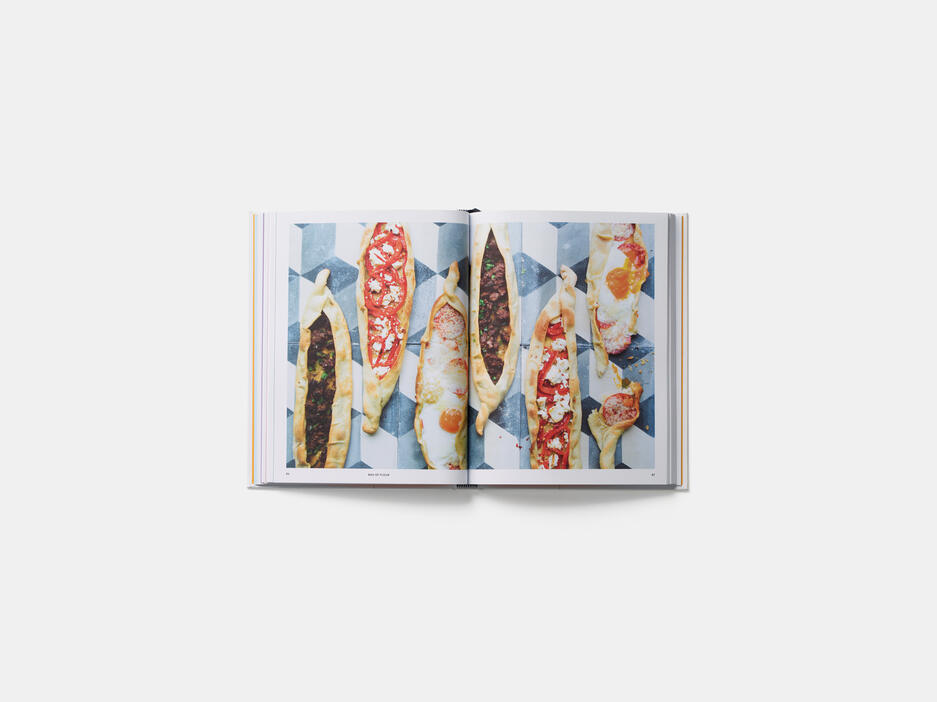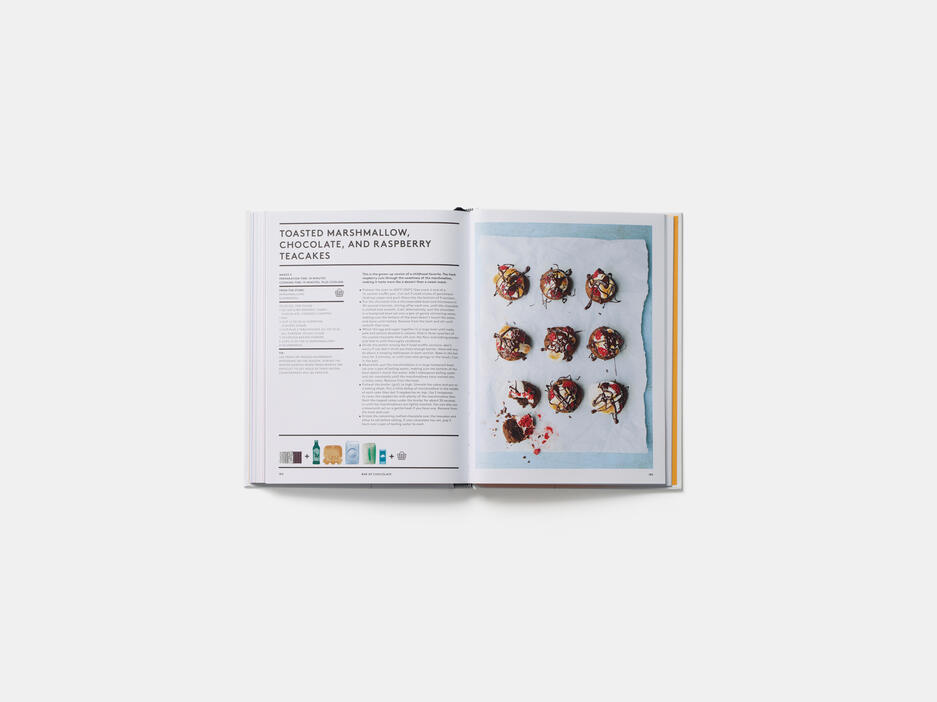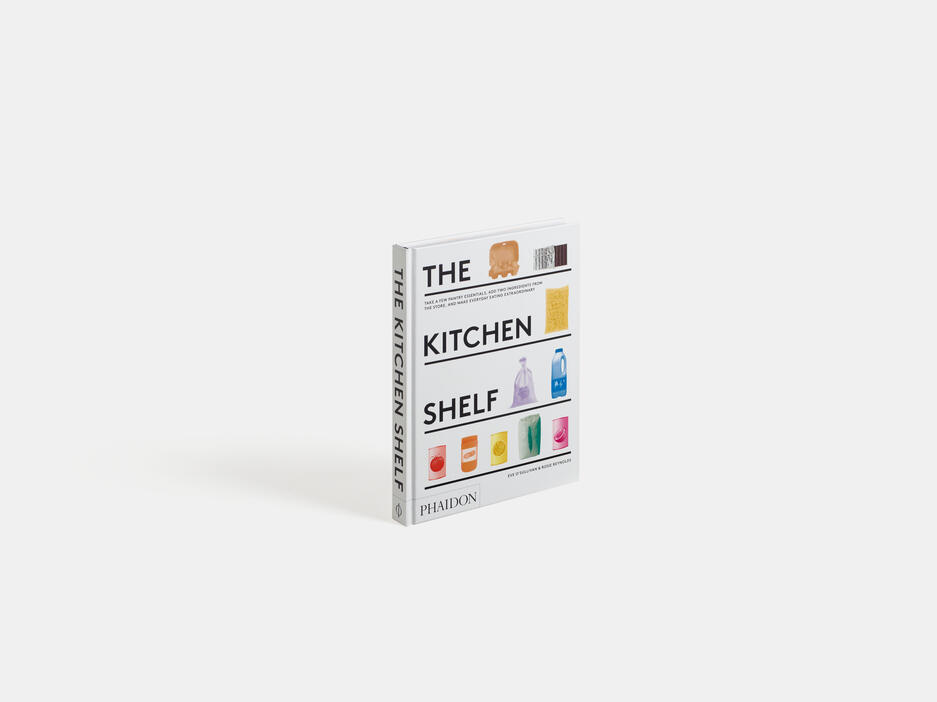 The Kitchen Shelf: Take a few pantry essentials, add two ingredients and make everyday eating extraordinary
From a handful of ingredients from your kitchen shelf and a couple of fresh ones from the store, you can create 100 amazing recipes.
With a perfectly stocked kitchen shelf, you just need to pick up two ingredients from the store and you can make a delicious meal.
The Kitchen Shelf is packed with recipes and information on how to have a perfectly stocked "kitchen shelf" so when you head home after a long day, all you need to do is pick up a couple of ingredients and you can be sure you have everything required to make a delicious meal. It is an excellent way to build up your repertoire in the kitchen and pick up on the bargains of the day in the shop or market.
There are 30 shelf essentials of which there are 10 "key" essentials: A can of chickpeas, a bag of rice, a can of tomatoes, a bag of flour, a jar of peanut butter, a box of eggs, a bag of pasta, a can of coconut milk, a bar of chocolate, and a bottle of milk.
With handy tips and simple techniques, the home cook will feel confident to swap ingredients and create new dishes to share with friends. Ultimately, it is a staple book for the kitchen: reliable recipes, no-fuss shopping and fantastic photographs of the finished dishes.
Specifications:
Format: Hardback
Size: 246 × 189 mm (9 3/4 × 7 1/2 in)
Pages: 216 pp
Illustrations: 140 illustrations
ISBN: 9780714871271
Rosie Reynolds is a London-based food stylist, recipe writer and developer. Having trained at Leiths School of Food and Wine, she went on to work for BBC Good Food and Olive magazines in London. She has styled books, including Ella Woodward's Deliciously Ella, and writes recipes and food styles for magazines such as Good Food, Olive, Waitrose Kitchen and Stella, as well as the Guardian, the Independent Review and Australian Sunday Life.
Eve O'Sullivan is a London-based food writer, cookbook author, food stylist and editor of Cooked. com. She is a regular columnist for Cook, for which she writes the weekly Readers' Recipe Swap. She has written for magazines such as Olive, Delicious, and Harper's Bazaar online, and gives Guardian Masterclasses in food blogging, styling and recipe writing.
"Some of the recipes are little more adventurous but most are everyday ones, that we think we'll turn to again and again." —ALittleBird.com
"A convenient and fuss-free approach to tasty everyday cooking." —Great British Food Magazine
"An invaluable guide to stocking the perfect pantry for delicious, fuss-free meals with little advance planning... Home cooks will appreciate the time-saving techniques the authors offer and their families will delight in the tasty, fulfilling meals." —Publishers Weekly
"Luckily, the new cookbook The Kitchen Shelf will help to cure all of your cook's block woes for good." —Vogue.com
"The Kitchen Shelf... promises to end those takeout and delivery dinners once and for all." —Tastebook
"We're huge fans of The Kitchen Shelf, the debut book by food writers and stylists Eve O'Sullivan and Rosie Reynolds." —JamieOliver.com
"A sleek tome full-to-bursting with some 100 recipes based around ten basics." —Foodism
"Scrumptious, no frills cooking." —Sunday Times Magazine
"Proves a well-stocked store cupboard can create delicious food every day." —Stylist
"Based on the idea of the fashion capsule wardrobe. With a perfectly stocked pantry of basic items, everyone can create delicious, effortless food every day. Just like adding a colourful scarf fo a simple white shirt." —Absolutely Wimbledon
"Follow the simple recipes and tips for swift, no-fuss shopping while enjoying the indulgent food photography" —Canary Wharf
"Just a handful of ingredients from your kitchen and a few from the shop is all it takes to make a meaningful meal... this book offers just about everything but the kitchen sink" —Wallpaper
"transform one or two fresh ingredients using your essentials" —House and Garden
"Proves how just a couple of fresh ingredients are needed to make light work of good food" —The Guardian
"It's astonishing how many recipes you can rustle up." —Choice
"Stylish and practical book." —The Lady
"This book comes to the rescue when you haven't had a chance to go shopping. Incredibly, all 100 recipes are based on just 10 cupboard ingredients … From stews and soups to pasta dishes, this is no-frills everyday cooking at its best." —BBC Good Food Magazine
"Teaches budding cooks the art of maximising their cupboard stock, and how to swap in and out ingredients to make 100 easy recipes. The book, which is written by Rosie Reynolds and Eve O'Sullivan, has a simple design, contrasting colourful images and a white backdrop."—DeZeen.com