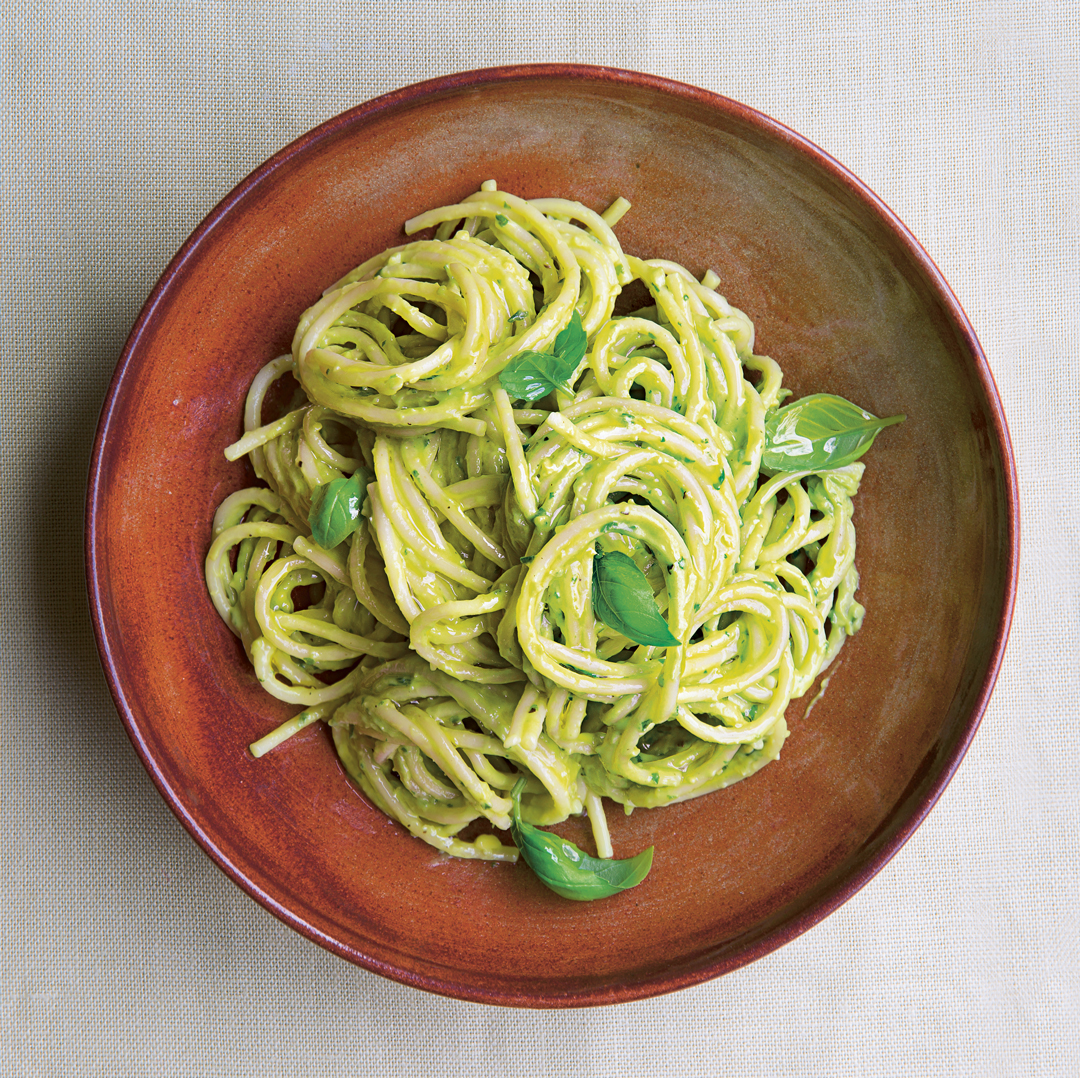 A great pasta dish for a snowy, stay at home day
Has Stella cut you off from the stores? Then whip up this recipe with a few kitchen staples
Are you, like many others on the USA's northeast coast, stranded at home because of Winter Storm Stella? Getting through breakfast was probably easy, but lunch and dinner might prove a little trickier, if you can't make it down to the grocery store. Where here to help you do your best when the weather does its worst.
Our book The Kitchen Shelf is perfect for moments like these. From a handful of regular ingredients, and one or two fresh ones, you can create 100 amazing recipes. This pasta dish may look good, though it only requires an avocado, some olive oil, garlic, more or less any pasta you can find, and a bunch of – well the book says 'fresh basil' though we think it's fine to go with dried on a day like today.
Here's how our British authors Eve O'Sullivan and Rosie Reynolds describe the dish. "This sauce sounds unusual, but the creamy avocado and fragrant basil make for an indulgent pasta dish without adding meat or dairy," they write. "This works best with spaghetti, but is great with short pasta, too."
Ingredients
Large avocado, pitted and peeled, ½ a bunch of basil, shredded, plus a few leaves to garnish. Three tablespoons of olive oil, One clove of chopped garlic, 11 oz./ 300g of long pasta, such as spaghetti or linguine. Salt and freshly ground pepper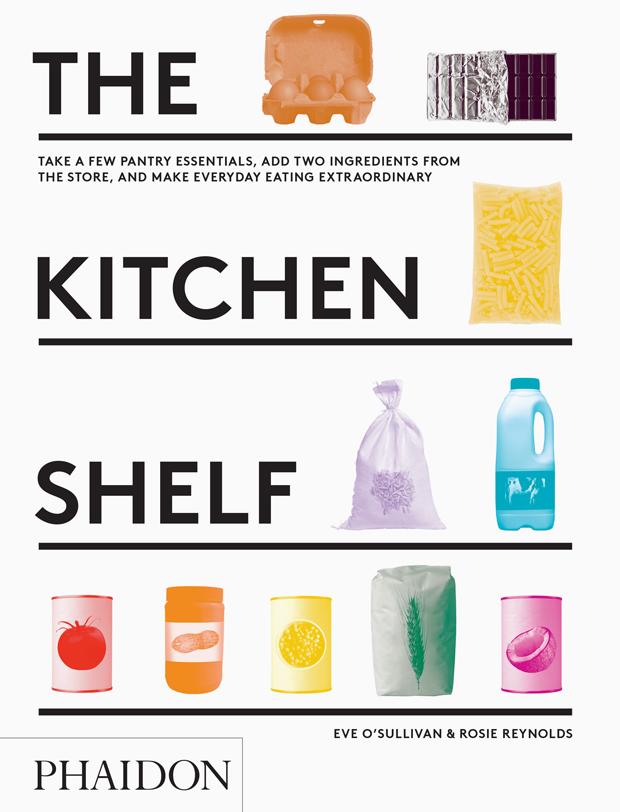 Directions
Put the avocado, basil, oil, garlic, and a generous amount of salt and pepper into a food processor and blend until smooth.
Cook the pasta in a pan of boiling salted water for a minute less than the package directions, drain then return to the pan with the sauce and gently heat through over low heat for 1 minute.
Divide between 2 bowls and serve topped with the basil leaves and a little more black pepper, if you like.
For more recipes that don't require a special trip to the shops order a copy of the Kitchen Shelf here.