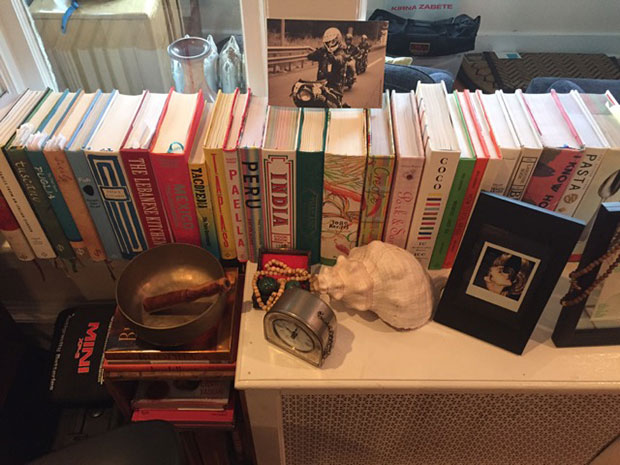 A Chef's Shelfie on World Book Day!
Gabriele Corcos sent us this photo of his home office shelfie. We counted 27 Phaidon books - now show us yours!
If you live in the UK chances are that on your commute this morning you passed any number of small but perfectly formed Harry Potters and Hermione Grangers. You probably also came across numerous cats, all of them in a hat; possibly some very Hungry Caterpillars and, depending on the neighbourhood, maybe even a Gangsta Granny or two.
For our US readers, this scenario will doubtless be replicated on April 23 when the US celebrates it's own World Book Day. But World Book Day is not only a purely fictional compact - or even just for kids.
So as well as all the great stories printed over the years, let's also celebrate the huge amount of learning to be found in books - not least Phaidon's own. On that note, we were over the moon (along with the cow) to receive this cool shelfie pic from the great Italian American chef Gabriele Corcos. It's his study desk any by our reckoning it boasts an impressive 27 Phaidon cookery tomes.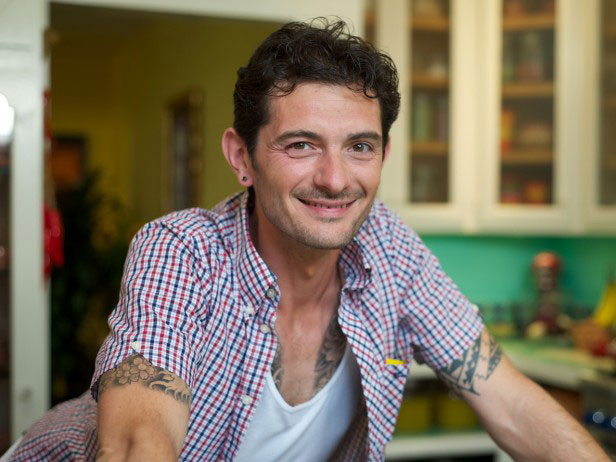 As you can see from Gabriele's office environment, our books, among them The Silver Spoon, India, Peru, Tacopedia, The Lebanese Kitchen and Paella, to pick just a few, may have played a small part in Gabriele's huge success. Gabriele, as you know, is the co-host of Extra Virgin with his actress wife Debi Mazar on the Cooking Channel in which he thrills viewers with recipes from his Tuscan ancestry.
But if, on World Book Day, you think you can do better than Gabriele, we'd love to hear from you! Send us your shelfie at Instagram @phaidonsnaps using #PhaidonShelfie. There will be prizes for the best in the coming weeks!