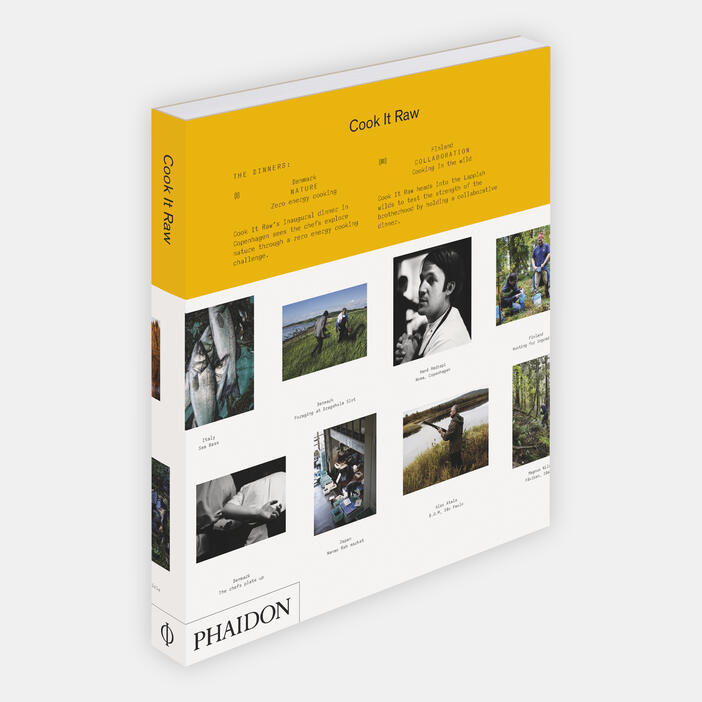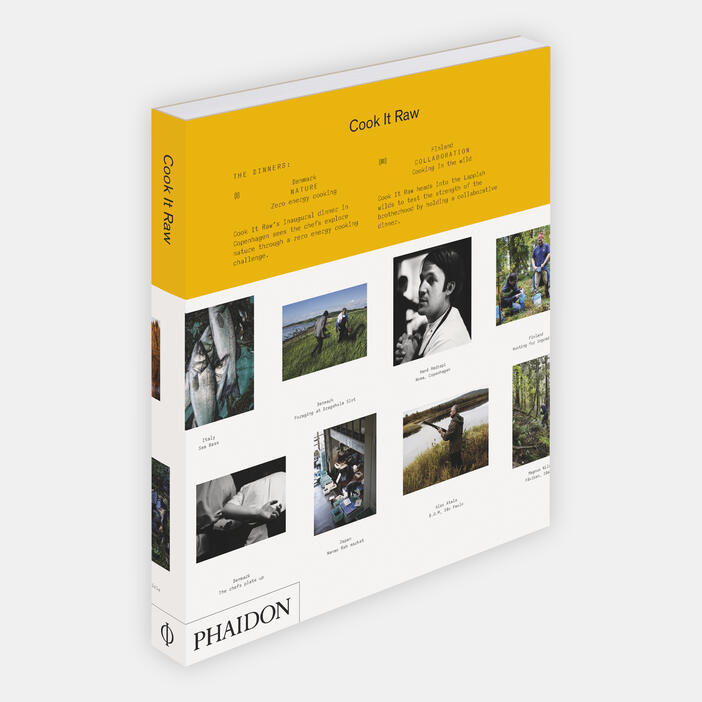 Cook it Raw
Price AUD$59.95 Price CAD$49.95 Price £35.00 Price T49.95 Price USD$49.95
Cook it Raw tells the story of an exciting collection of avant garde chefs who come together to create unique dining experiences that explore social, cultural and environmental issues. Normally reserved for a select number of guests this book reveals for the very first time the 'Raw' collective's food and philosophy. A must for aspiring chefs and food lovers interested in cutting edge gastronomy.
Specifications:
Format: Hardback
Size: 290 × 250 mm (11 3/8 × 9 7/8 in)
Pages: 224 pp
Illustrations: 400 illustrations
ISBN: 9780714865492
Cook it Raw's founder, Alessandro Porcelli, is the book's authoring editor. Alessandro lives in Copenhagen where he's the director ofNordic Gourmet Tour -a successful food events company. Alessandro will write the book's introduction with additional contributions from leading food writers and chefs such as: Antony Bourdain, Jeffrey Steingarten, Lisa Abend, Mattias Kroon, Andrea Petrini, Rene Redzepi, Albert Adria and Daniel Patterson.

"A wild cooking experiment... The book recounts four Cook It Raw gatherings - in Denmark, Japan, Italy, and Finland - in lush photography, email exchanges, recipe descriptions and entertaining essays."—The Wall Street Journal Europe
"Essays within the book are as varied as the food and are the sort of writing that you'll want to read over and over again... The images of the food, chefs and locations are outstandingly beautiful - the photography is artwork and no mere accompaniment... Dotted amongst the writing and photography are quotations by some of the greatest chefs in the world about the process and the food itself... A wonderful gift for anyone who loves food, even if they already have enough recipe books... A fantastic insight into cooking, ingredients and the chefs who use them... Beautifully written and visually stunning, a lovely read and a great source of inspiration."—Huffington Post UK
"For the most ardent food lover comes a fulfilling companion called Cook it Raw - Phaidon's beautiful, sideways look at cooking. The large book records the four Cook it Raw events - conducted somewhere remote in Denmark, Italy, Finland and Japan with some of the best chefs in the world (such as Noma's Rene Redzepi and Momofuku's David Chang). Their mission is to create dishes made with the ingredients available to them in their surroundings. Free from the constraints of their kitchen the results range from failure to the orgasmic, but what binds them all is that common love and respect for what grows around us. Utterly spellbinding."—Harper's Bazaar
"Cook It Raw... is more of a culinary scrapbook or a catalog than a cookbook... It's a high quality documentation of an event few will ever actually be able to attend."—Eater.com
"Fascinating." —Olivatessen (Spain)