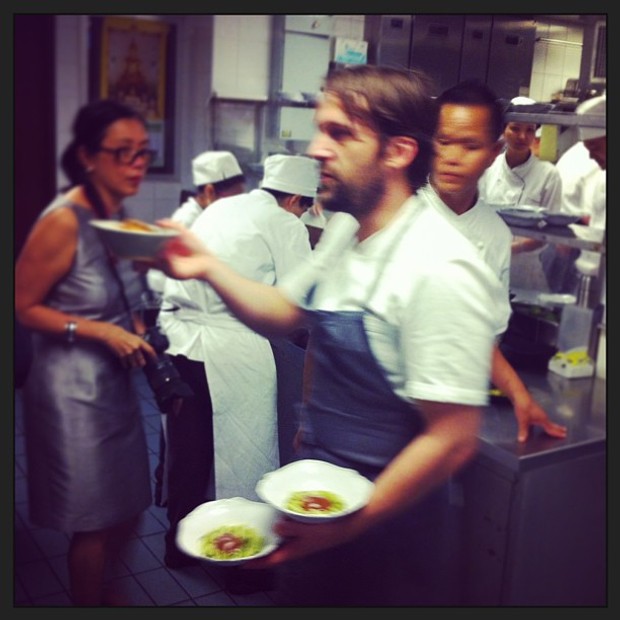 René is in Bangkok, Massimo is in New York...
It's time for the The Grand Gelinaz! Shuffle. Can you work out where the world's great chefs are tonight?
Are you ready for the The Grand Gelinaz! Shuffle? As we explained a few months back, the event, staged by the Cook It Raw co-founder Andrea Petrin, has arranged for 37 of the world's best chefs to switch places and cook dinner at another world-class restaurant for one night only - and that night is tonight!
The line-up includes Phaidon authors René Redzepi, Massimo Bottura, Magnus Nilsson, Albert Adria, Alex Atala, Daniel Patterson, and Andoni Luis Aduriz, alongside many others. However, diners at Noma, Coi and Faviken do not know who will be cooking for them until dinner is served. Nevertheless, a few details have sneaked out.
As Thailand is a little further ahead longitudinally, news that Redzepi was cooking at Nahm, the restaurant at Hotel Metropolitan in Bangkok, broke earlier today. He served diners green mango and coconut flesh, as well as an ant-egg omelette with rice.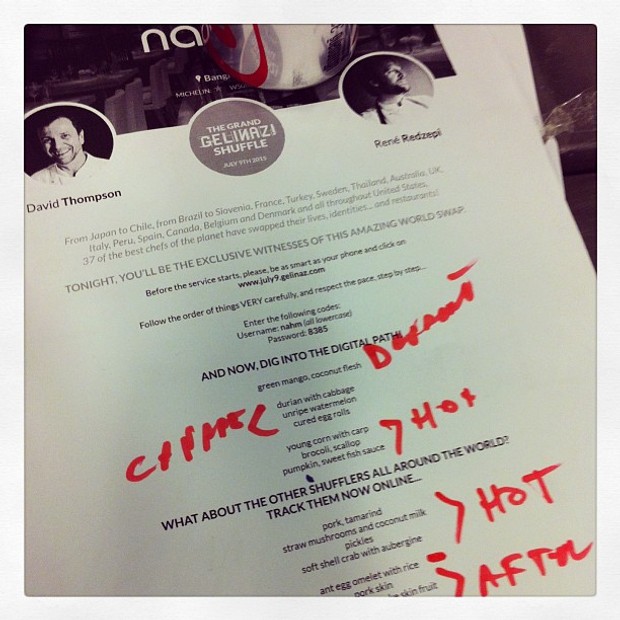 Turkish chef Mehmet Gürs of the Milka restaurant has also already cooked for diners at Orana in Adelaide, serving local crayfish, among other dishes; meanwhile Japan's Yoshihiro Narisawa was at Attica in Melbourne, serving kangaroo and suckling pig.
Who else is where? Well, Sean Gray is at London's Hibiscus; it looks like Alex Atala is cooking at Blanca in Brooklyn tonight, and, judging by his earlier Instagram posts, is planning on serving tuna. And judging by his Twitter, Massimo Bottura is in NYC too. Could he be the secret chef at Momofuku Ko?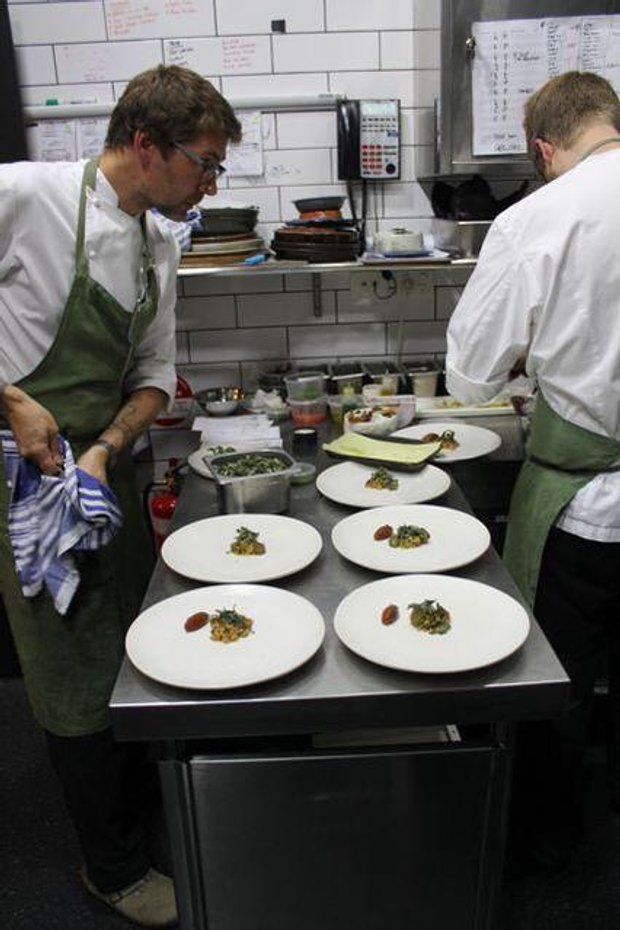 Meanwhile, Daniel Patterson is somewhere distinctly Scandinavian looking, and Faviken's mystery chef is apparently churning his or her own butter, a Patterson speciality. Is he there tonight?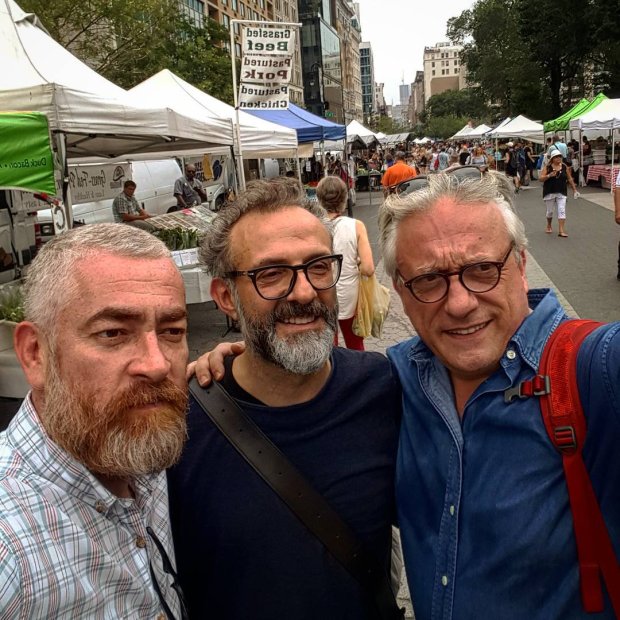 Wherever the Gelinaz chefs are cooking, and wherever the Gelinaz diners are eating, we wish them all well. Find out more about Redzepi's cookery in our books; about Magnus Nilsson and Faviken in this title; about Alex Atala's Amazonian cuisine here; and Daniel Patterson's considerate take on Californian food here. And for more great places to dine out at around the world, tonight and any other night, get Where Chefs Eat.