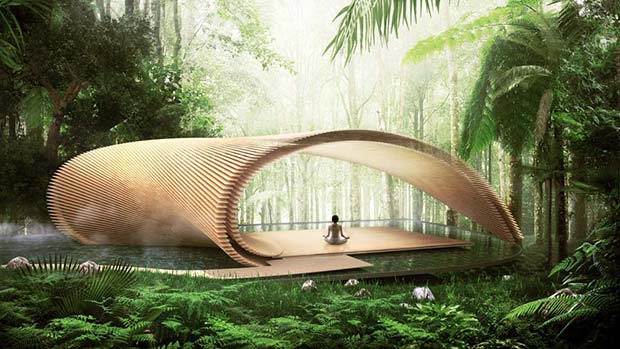 Kengo Kuma's high-tech take on wood
The Japanese architect draws from natural forms to create these wooden-slatted chalets on Bali's southern coast
Kengo Kuma has turned to one of his favourite building materials for a new complex of holiday villas proposed for Bali. The two-storey villas are wrapped with pallid timber louvres, in keeping with a number of other recent schemes by the prolific Japanese architect.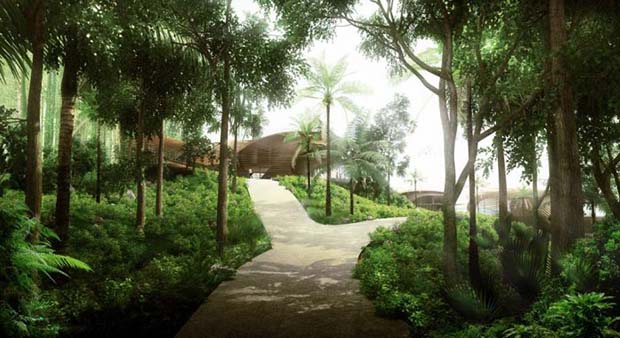 This latest project, which will go some way to reinvent eco-tourism, sits on a 20,000-sqm sloping site in a lush tropical forest. These six holiday chalets will be just a stone's throw from the Indonesian coast on the Bukit peninsula, the island's southernmost point.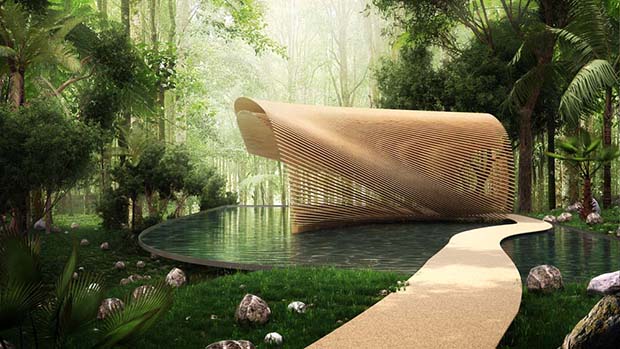 Kuma has topped each building with a hyperbolic paraboloid roof canopy – which the architect likens to a flower bud, hence the name 'tsubomi villas' in Japanese.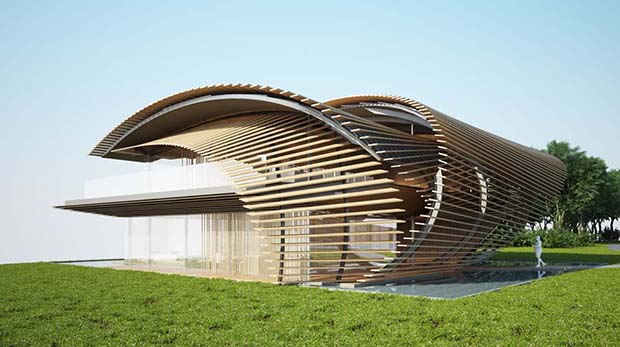 The units are to be accompanied by two other essentials for exotic travelers: a yoga pavilion and a greenhouse; the whole development is tentatively scheduled for completion in 2018.
At the same time, building work has begun on his National Stadium for the Tokyo 2020 Olympics in latticed timber – a replacement for Zaha Hadid Architects' controversial scheme.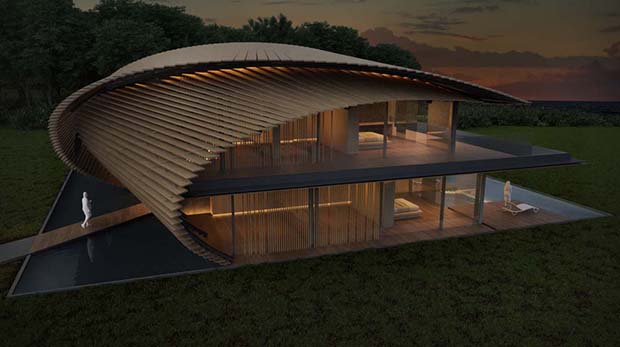 Indeed, Kuma's ongoing projects aren't limited to East Asia. Last summer the architect revealed his designs for the new Hans Christian Andersen Museum in the Danish city of Odense. These were made up of a series of cylindrical volumes with glass and latticed timber facades.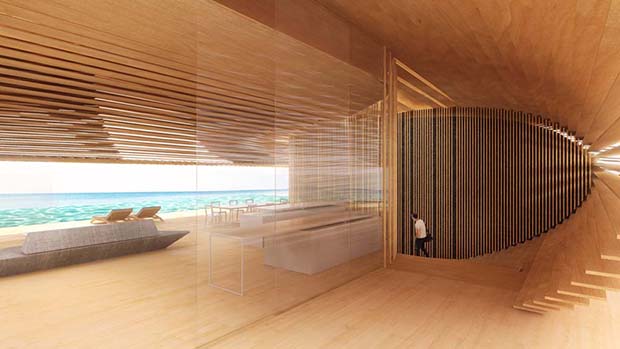 For more on Japanese architecture on a slightly smaller scale get Jutaku: Japanese Houses; for more on timber in architecture order our new book Wood.