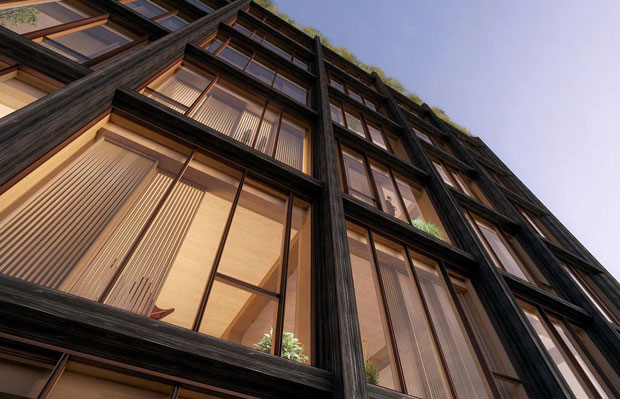 Aren't these wooden buildings beautiful?
400 million years old and wood (finally) gets its own book and show!
Ask any contemporary architect and they'll tell you that timber's time has truly come again. All over the world, wooden buildings are springing up, adding a much welcome bit of soul to our steel and glass cities. Now, to coincide with the launch of Wood, William Hall's forthcoming book on the glories of timber architecture, an exhibition championing the material has opened in Washington DC.
The National Building Museum is showcasing the latest in timber construction in Timber City, which runs to 21 May. Exhibits include LEVER Architecture's Framework building earmarked for Portland, which at 130ft and 12 storeys will be one of the tallest timber buildings in the US when it's complete.
Across the pond, timber architects extraordinaire Thistleton Waugh's nine-storey Murray Grove apartment building is on show. Murray Grove made history as the world's first multi-storey building to have load-bearing walls, floor slabs, stairs, and lift cores constructed entirely out of timber.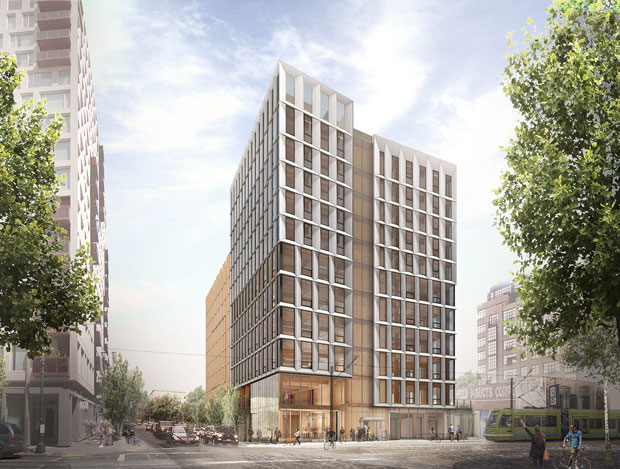 Thistleton Waugh are now following that feat up with the world's tallest residential building made entirely out of cross laminated timber (CLT). The ten-storey, 121-unit block is going up in on a brownfield site in East London. The show bigs up wood's recent innovations, including CLT, proving that it's not all hammers and nails. These prefabricated walls sit alongside yet more architectural models, helping to prove that the future is not exclusively owned by 'modern' building materials.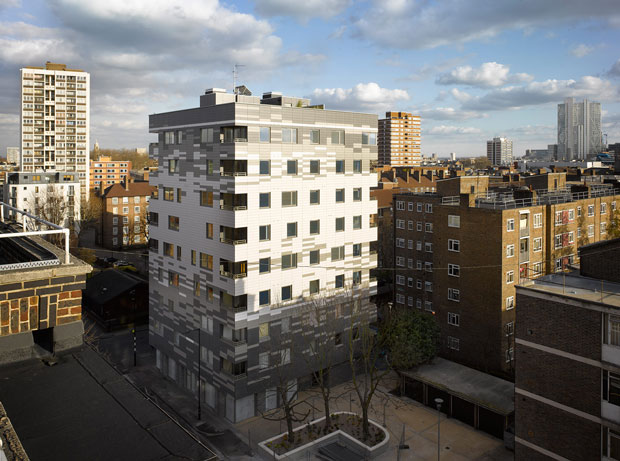 Timber City has been curated and designed by Yugon Kim and Tomomi Itakura, founding partners of the Boston-based studio IKD, who have used – guess what – wood as display panels for their smart graphics and dense information text. The duo have strong roots in both architecture and exhibition design. Before setting up IKD, Kim was with the Renzo Piano Building Workshop in Geneva, while Itakura was recently made head of exhibition design at the Fine Arts Museums of San Francisco.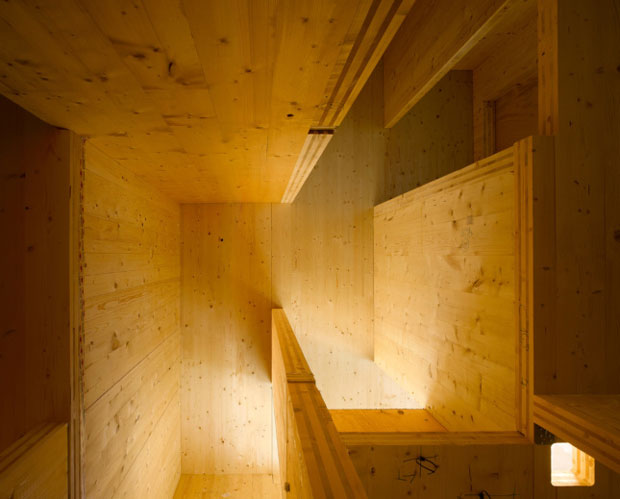 Check out our many books on Renzo Piano here, to see how Shigeru Ban works with wood take a look here and for the best book on Wood learn more about William Hall (author of Concrete and Brick) and his latest book Wood here.