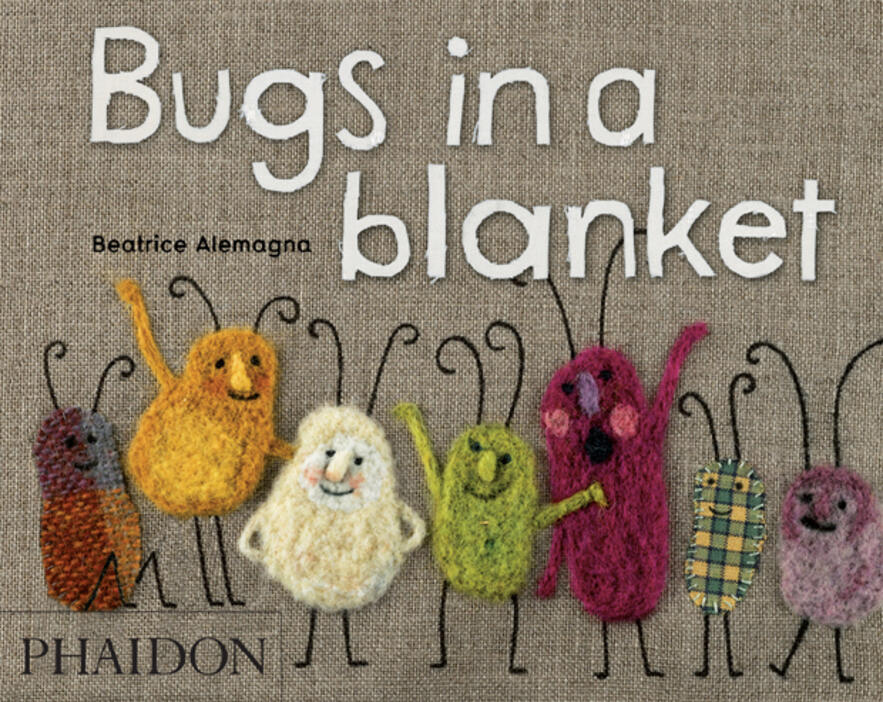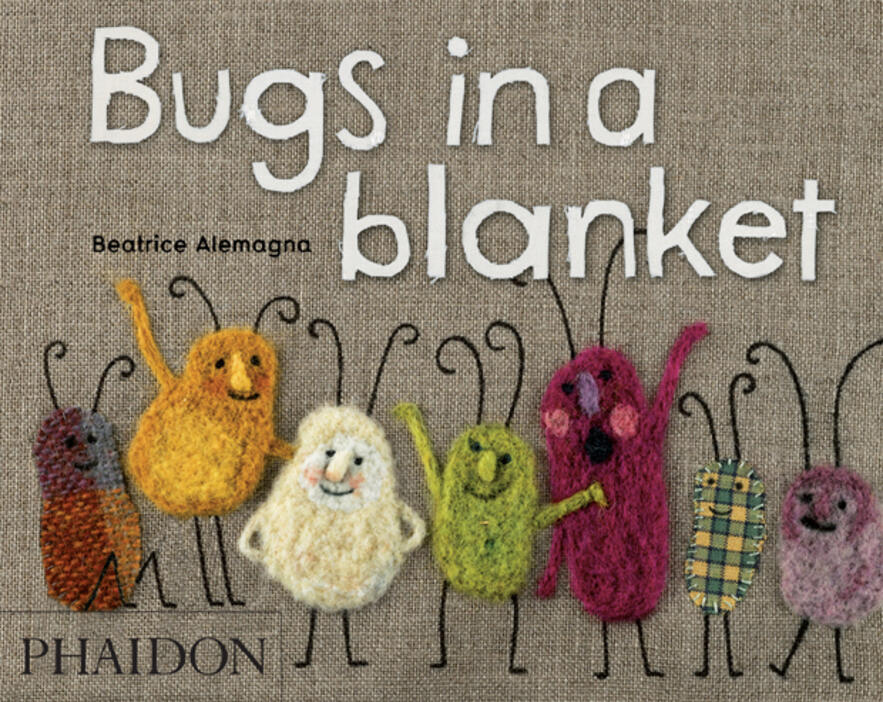 Bugs in a Blanket
It is Little Fat Bug's birthday and he has invited all the little bugs in the blanket to his party. The little bugs have never met each other before and when Little Fat Bug opens the door to his guests, he is shocked to find that no one looks like him.
Specifications:
Format: Hardback
Size: 175 × 220 mm (6 7/8 × 8 5/8 in)
Pages: 42 pp
Illustrations: 16 illustrations
ISBN: 9780714849706
Born in 1973, Beatrice Alemagna made her first picture book at the age of eight and has since published over 20 books with leading international publishers. Her techniques of illustration vary depending on the story of each book, but range from the use of pencil and paint to collage and embroidery. A consummate storyteller, her intimate and imaginative books are completely intertwined works where the words and the pictures meld seamlessly and become one.
"Innovative … you will not have seen anything like it. Quirky, but undeniably cute."— The Children's Bookseller
"A joyous book... Children will love being taken into the magical minute world of insect infested textiles. The characters are beautifully expressive and fun."—Association of Illustrators online