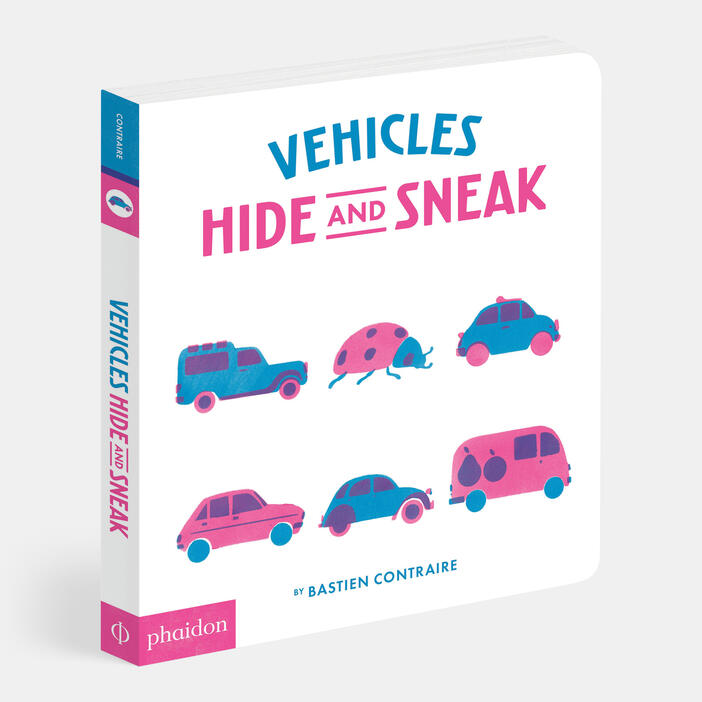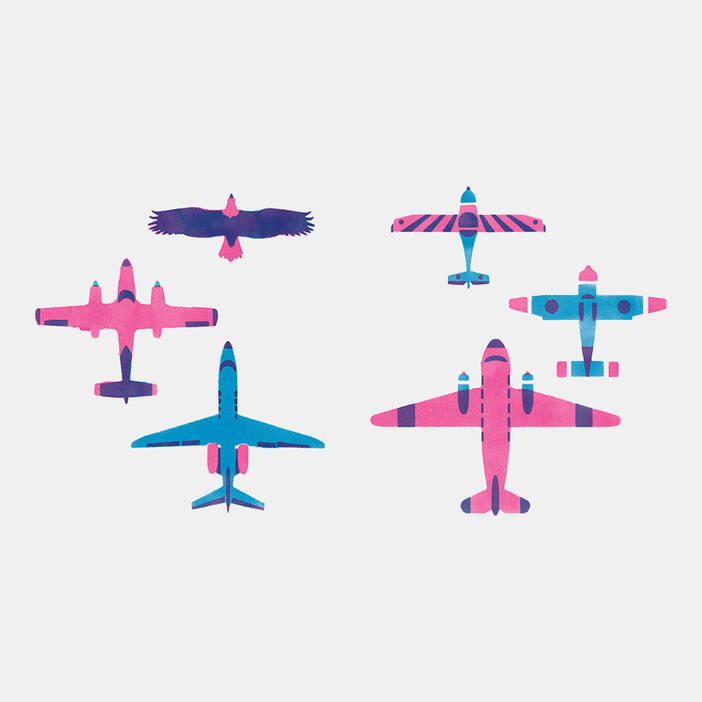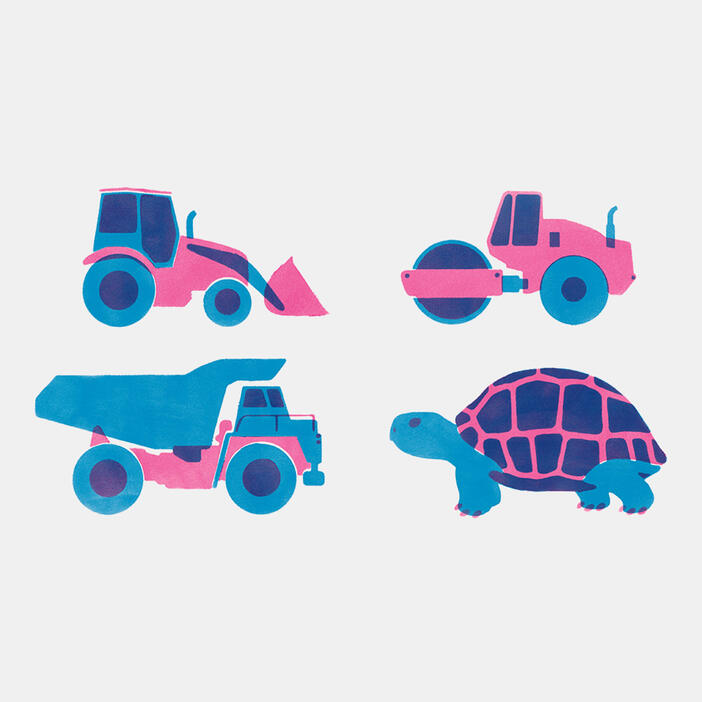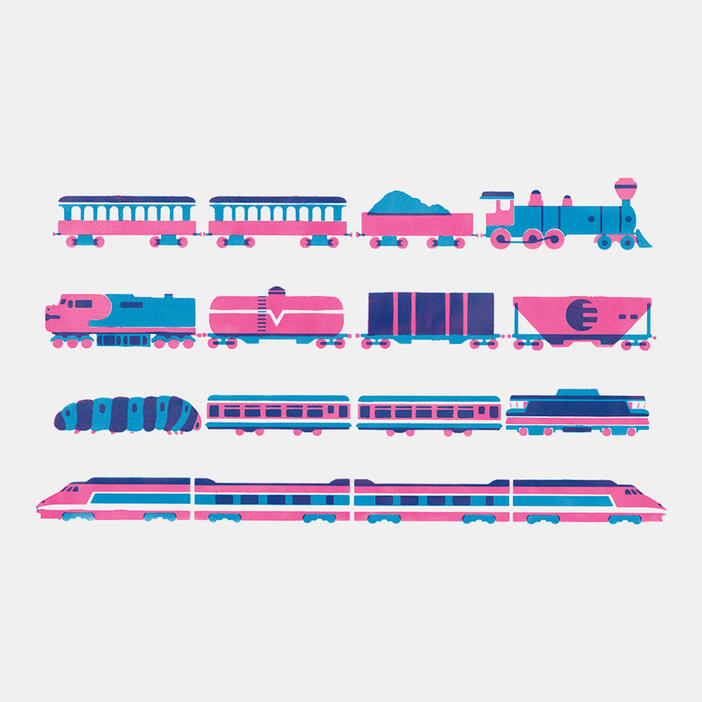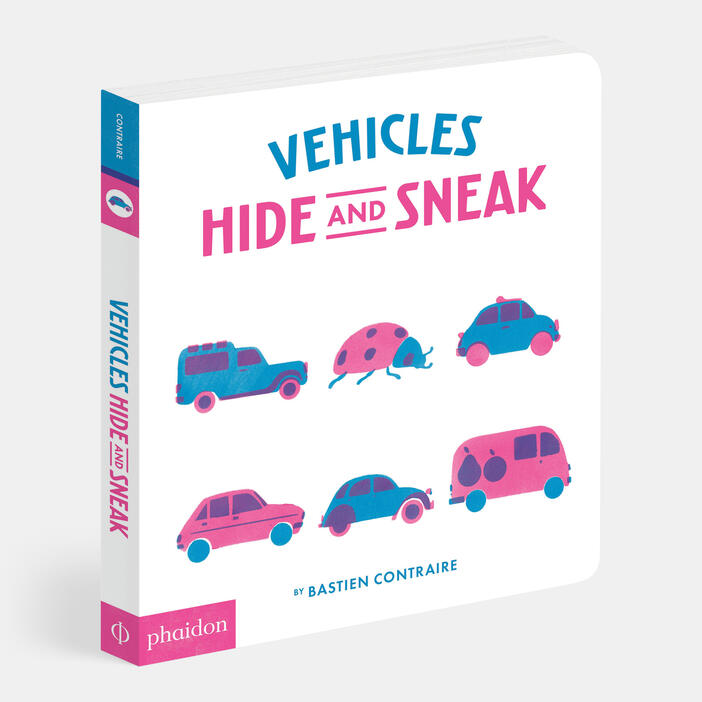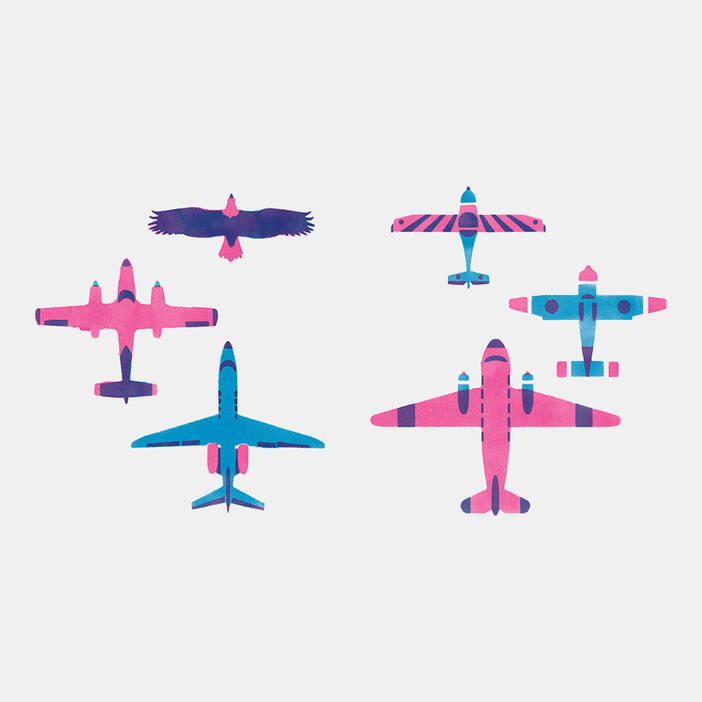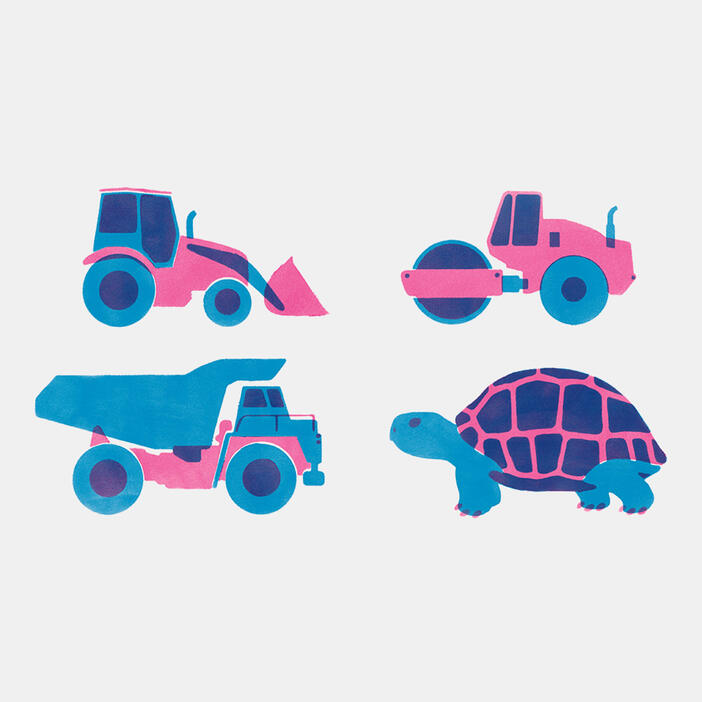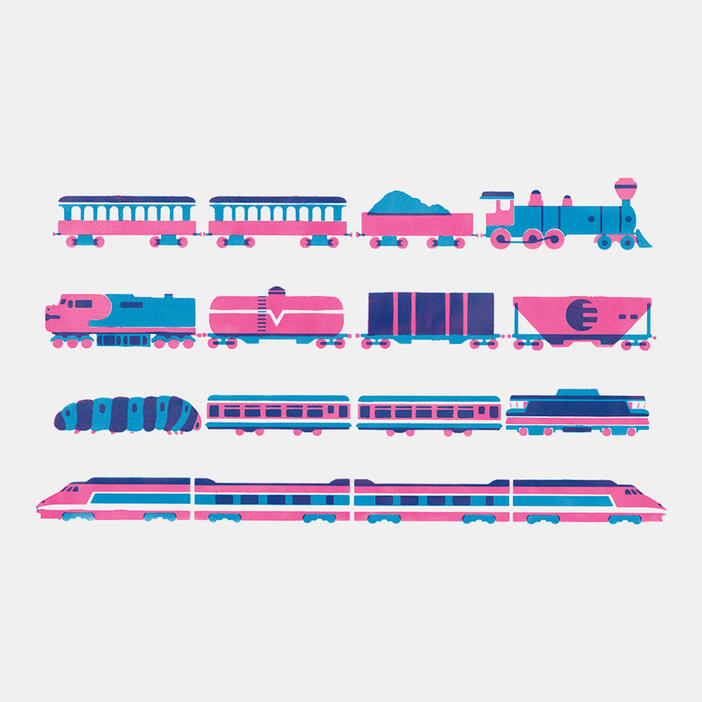 Vehicles: Hide and Sneak
Price AUD$14.95 Price CAD$12.95 Price £7.95 Price T9.95 Price USD$9.95
Truck, truck, truck... turtle! Spot the imposter on each page, in this handsome collection of vehicles and look-alikes.
Behold this artful and unusual odd-one-out board book for the youngest readers, featuring a favorite theme: transportation. Contraire masterfully creates a group of images on each spread which all belong together, and then adds one that bears some degree of resemblance, but has no business joining the rest. A toaster among buses, a donkey among motorcycles, and a bird among planes are all hiding in plain sight for the delighted toddler to giddily discover! Young readers will exercise skills of categorization and concentration in finding the misplaced addition, and enjoy naming the specific vehicles as well! Features an answer key at the end.
Ages 1-3
Specifications:
Format: Board Book
Size: 200 × 180 mm (7 7/8 × 7 1/8 in)
Pages: 26 pp
Illustrations: 0 illustrations
ISBN: 9780714875163
Bastien Contraire is the co-founder of Papier Gaché, an independent publisher of fanzines and art books. His work in design encouraged him to explore numerous hands-on art techniques, leading him to discover the stencil-print technique he uses for this book and his previous books Undercover and Animals Hide and Sneak, also published by Phaidon. Contraire lives in Paris.
"Will undoubtedly become a 'together time' favourite. Children will be immediately engaged in the short-and-find games." —Able
"This unusual odd-one-out book sturdy board book will engage youngsters... Children will delight in the humorous misplaced objects while shaping their comparison abilities and visual awareness skills. Printed in turquoise and bright pink the illustrated designs are stylish, simple and very entertaining." —South Wales Evening Post
"We brought the books out to a discerning group of 2 – 7 year olds at the start of a craft session and my suspicions on how they would react was more than borne out. The children were enthralled racing to spot the odd one out and turn the page for the next challenge... I can totally recommend these books from age 2+. They would make great birthday present or stocking filler this Christmas."—CoombeMill.com (Family farm holidays in Cornwall)
"Contraire has done a phenomenal job making the "sneaks" look so similar... Each clever choice of misplaced object provokes thoughtful discussion on categorization... Equal parts art and riddle and sophisticated in content and tone, this board book takes readers in unexpected directions. Readers will want this book to "sneak" into their collections."—Kirkus Reviews
"Challenge your toddler... Amongst the different types of transport, there's an animal hiding on each page... See if your little one can spot the object that shouldn't be there... This vibrant board book will exercise categorization skills and visual acuity."—Baby London
"Challenges small children to spot the one thing... That is almost like the others." —Wall Street Journal
"A charming graphic board book in bold, bright colours which should brighten up any toddler's bedtime…The matt boards are easy to turn. Great fun." — Illustration, New Publications