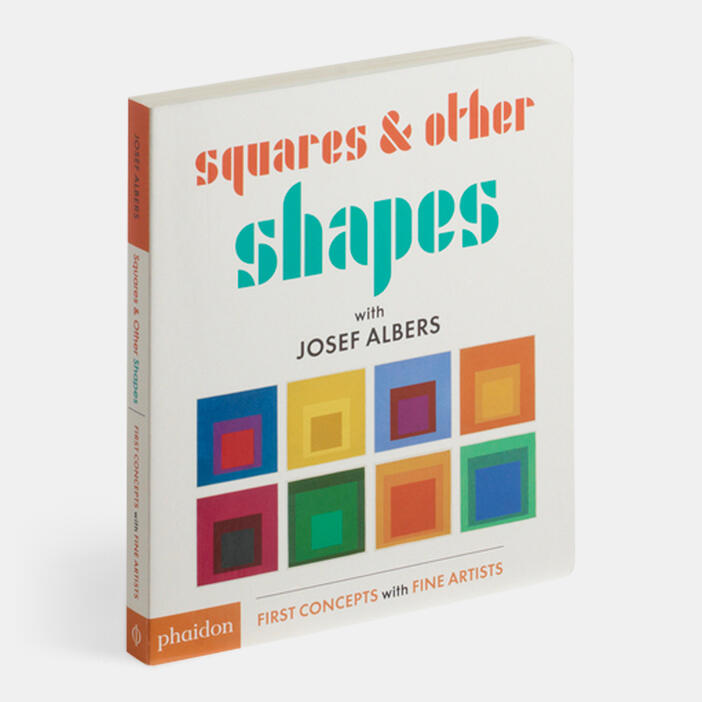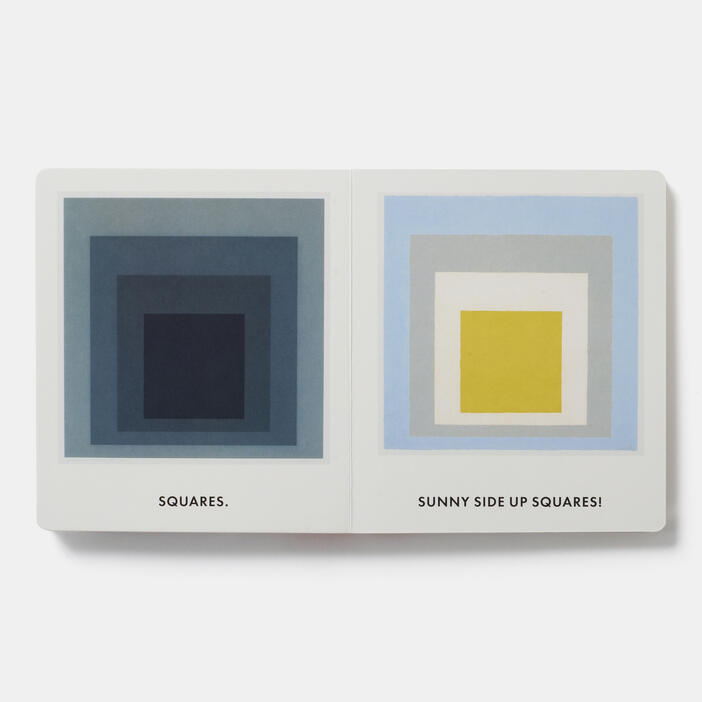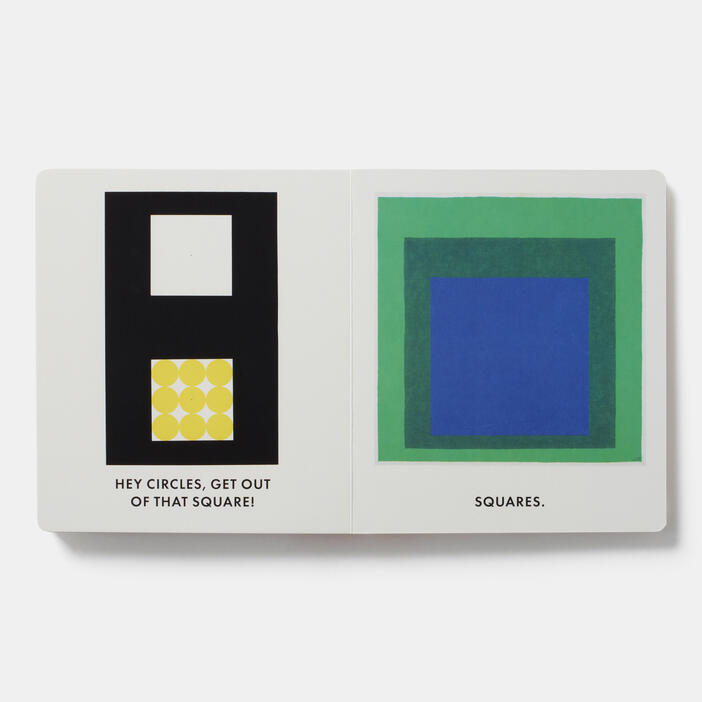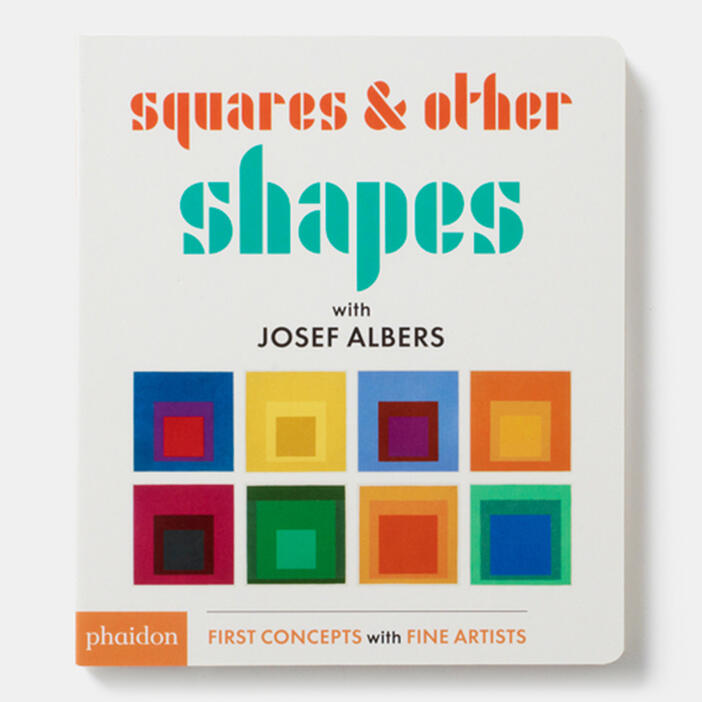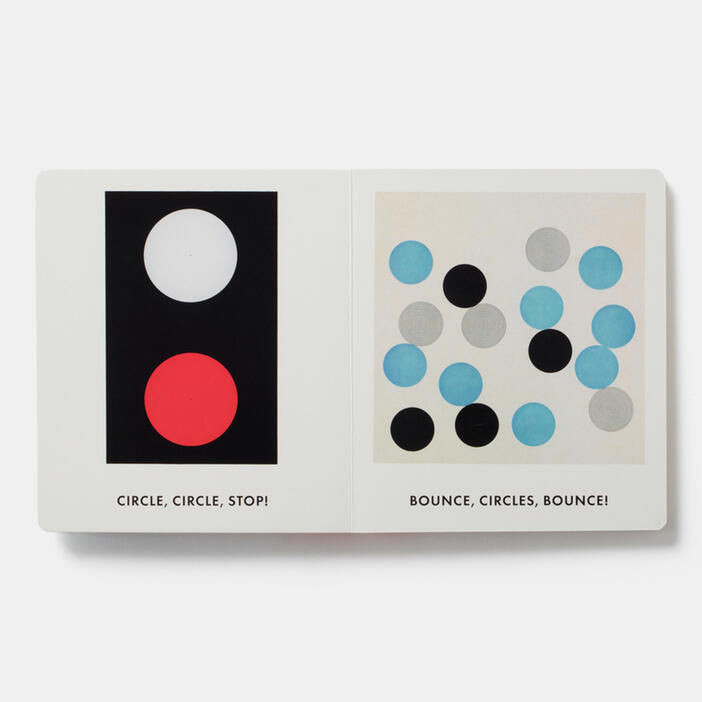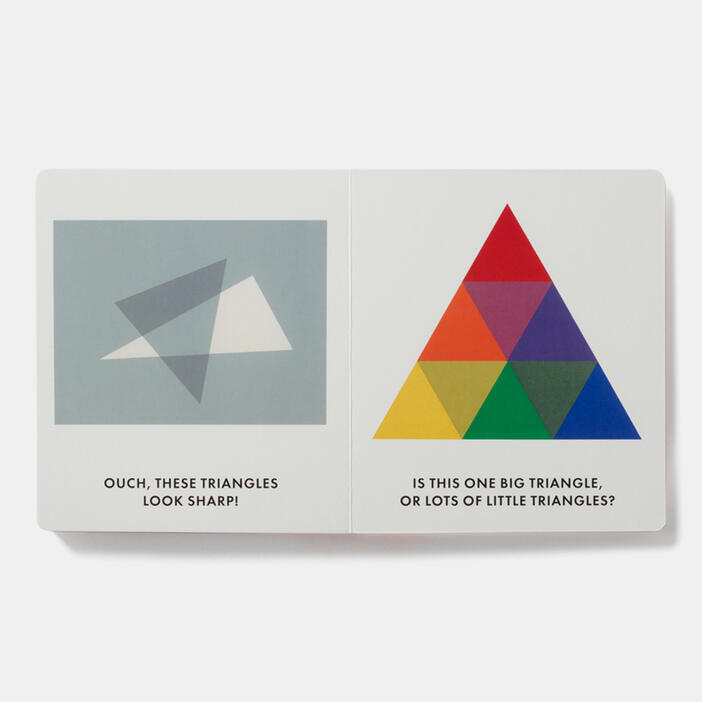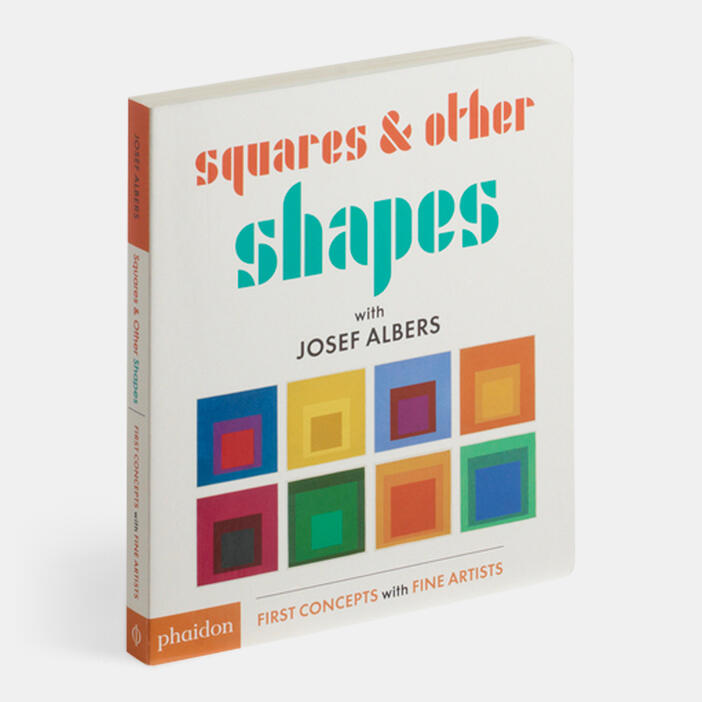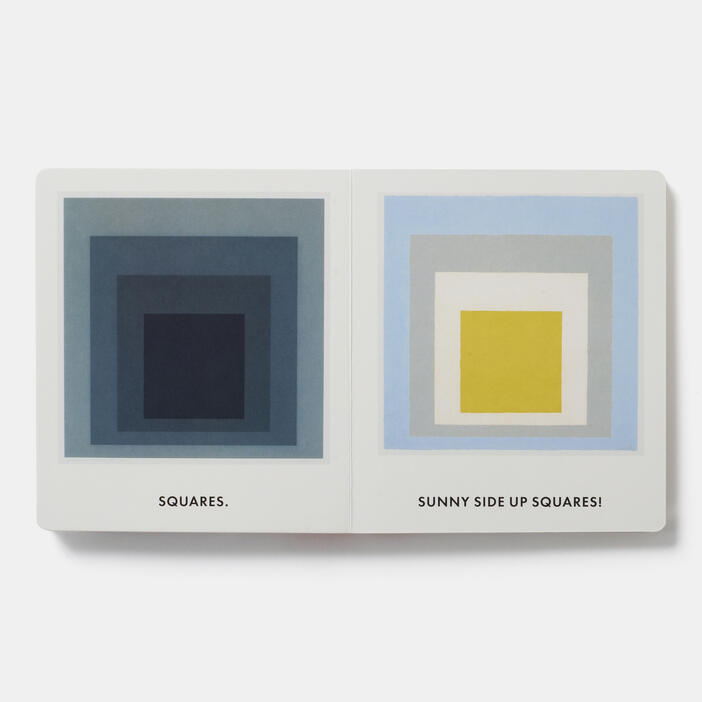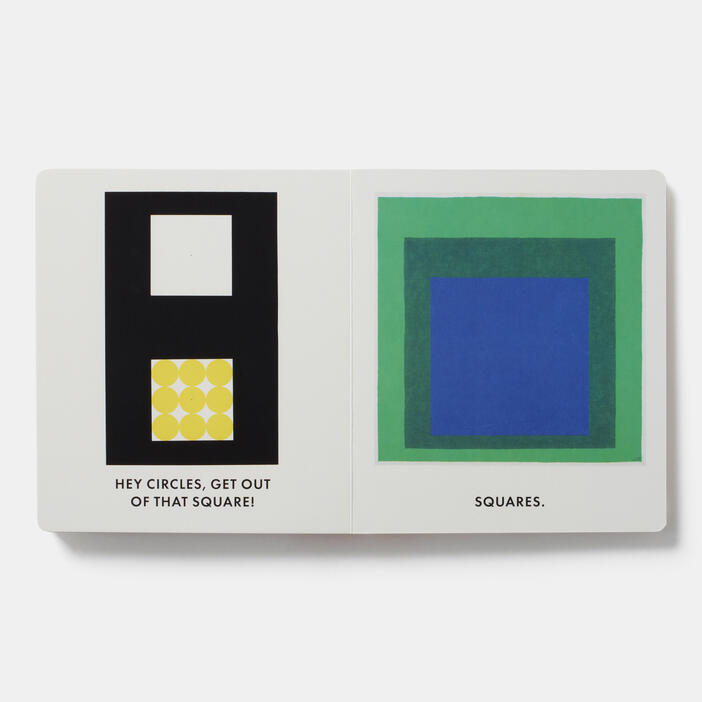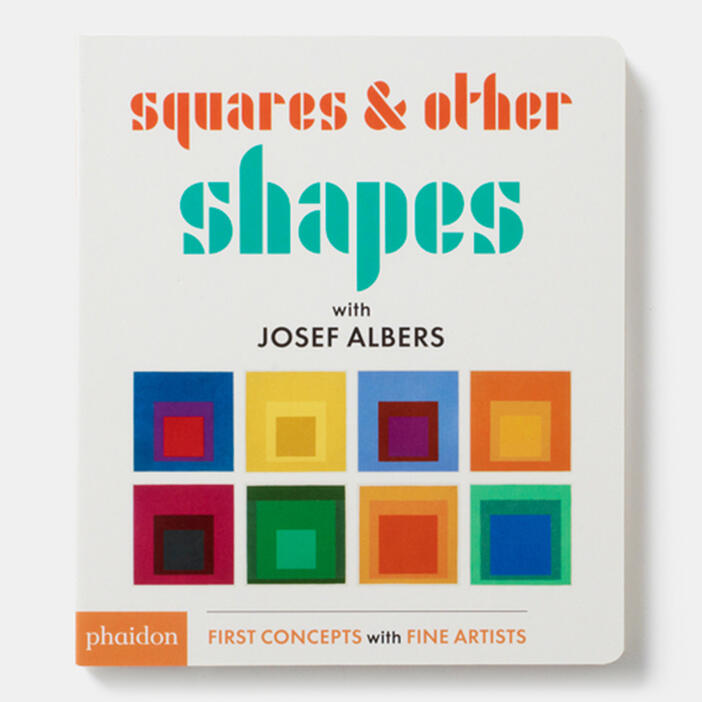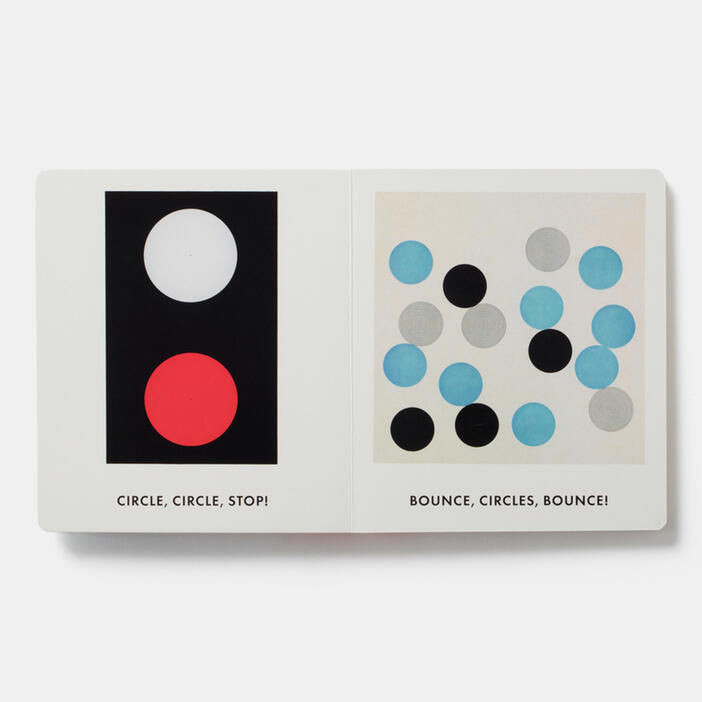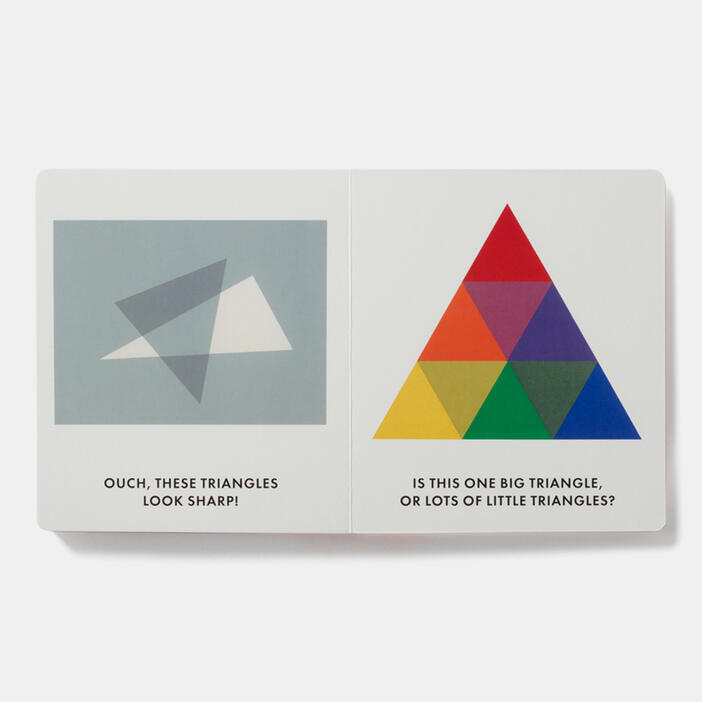 Squares & Other Shapes: with Josef Albers
Price AUD$14.95 Price £6.95
An introduction to shapes through the acclaimed art of Josef Albers
The influential art of Josef Albers is used to teach shapes in this stylish read-aloud board book, which takes children through Albers' range of geometrics, one artwork per page, beginning with squares and returning to them as a familiar refrain throughout. The variance of colour, scale, and quantity adds to the richness of the visual arc, and the accompanying text provides a humorous and engaging commentary. Readers will not only learn their shapes, but also grow familiar with fine art in this second title in the 'First Concepts with Fine Artists' series. Includes a read-aloud 'about the artist' at the end.
Specifications:
Format: Board Book
Size: 204 × 178 mm (8 × 7 in)
Pages: 30 pp
Illustrations: 0 illustrations
ISBN: 9780714872551
Josef Albers was a leading pioneer of 20th-century modernism, best known for his Homages to the Square paintings, and his publication Interaction of Color. Albers was a teacher, a writer, a painter, a colour theorist, and the first living artist to have a solo retrospective at the Metropolitan Museum of Art in New York (in 1971).
As featured on Celebrate Picture Books, The Globe & Mail, and Royal Academy of Arts Magazine
"The second title in Phaidon's innovative series... The read-aloud board book features artwork from Albers' abstract collection, accompanied by engaging commentary."—Baby London
"Innovative and beautifully designed.. Offers early learners (and eager parents) the chance to find out about shapes and colours via the art of Josef Albers... New means through which little ones can learn the basics while absorbing some of the ideas of 20th century art."—Homes & Interiors Scotland
"Squares, circles, triangles and rectangles - all in different colours, all in different places, and all having fun... Albers' art is the perfect medium for teaching as the bright colours and simple shapes are eye-catching and lovely to look at. A great introductory learning tool."—Book Trust
"Albers ideas about colour were complicated but his paintings were simple. This terrific book gets straight to the point. The most appealing aspect of what Albers had to say is all here: art is about pleasure and looking and what colour and rhythm does. Buy this for a child but also give it to your friend who says, 'I don't get modern art'."—Bob and Roberta Smith R.A. [aka Patrick Brill], RA (Royal Academy of Arts) Magazine
"The colours are beautiful and perfectly set-off by the bright white background of the pages and the bold black text... I'd never heard of Josef Albers until today, but I'm sure his work will go on to inspire a new generation of parents, teachers and children as they share this lovely book together. Just think of the creativity and imagination that could be inspired by looking at Albers works and then playing with shapes, paint, paper, dough, colours, and blocks."—It's All About Stories blog
"A life-saver for parents looking for something genuinely absorbing to share with little ones."—Absolutely Mama
"[Brings] to life each work with personality and character. Page 20 encapsulates this perfectly... Without fail this results in an ear-splitting cackle of delight from my three-year-old son. My only regret reading this book is I didn't have it several years ago when he was a baby, as the enjoyment our five-month-old daughter gets from the images alone shows how versatile this book can be. My son makes me read every single word, cover to cover, which in this case is a pleasure... Albers made the majority of the works in this book more than 50 years ago, but from the enjoyment they offer my children I have little doubt his work will continue to be influential for generations to come. Indeed, we recently visited a friend who has two Albers prints on her wall, and my son spotted them without prompting from me."—Art Quarterly
"Each page shows a bright illustration, revealing a shape or series of shapes for children to recognise. They will eagerly tell the adult reading the book what each shape is and delight in the image given them."—Read Plus
"If you are looking for a beautiful little primer for your toddler about shapes then this is an excellent choice."—Book Nerd Mommy
"Deceptively simple-looking abstract paintings that make very striking images. The 26 featured reproductions will introduce the young reader to circles, triangles and rectangles as well as squares, all of them combined with simple captions to help learning about shapes and colours."—Montessori International
"Bold geometric shapes and bright colours make this read-aloud book a winner."—Gurgle