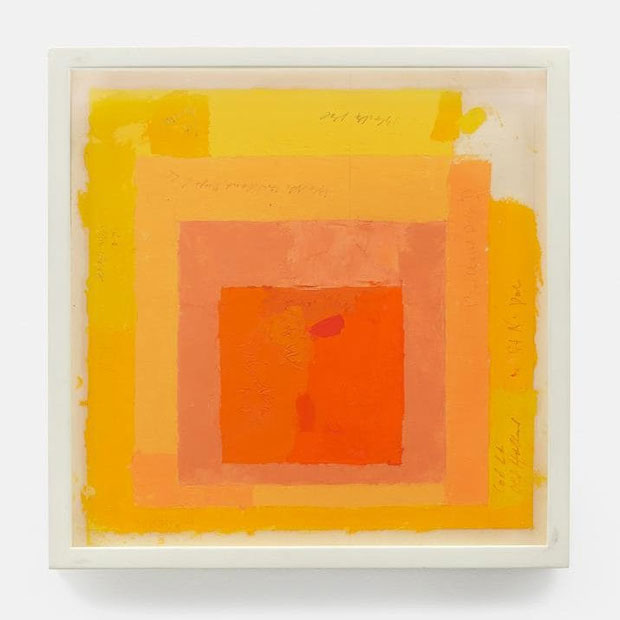 Josef Albers at Zwirner kicks off 2017 Sunny Side Up
A new show of the Bauhaus legend's yellow squares is the perfect antidote to a grey London January
Last autumn David Zwirner New York hosted a great show of Josef Albers grey square paintings, Grey Steps, Grey Scales, Grey Ladders. We're pleased to say that the London branch of Zwirner is kicking off 2017 on a brighter note with Sunny Side Up, a show of the artist's Homage To the Square paintings - once again with emphasis on a single colour, and this time it's yellow. On the eve of the opening, Albers expert Nicholas Fox Weber took phaidon.com round the show.
Weber met Josef and Annie Albers in 1970 when he was an undergraduate at Yale. They hit it off immediately and when Josef died in 1977 Weber became director of the Josef Albers Foundation. For over 40 years he's been devoted to Josef Albers's legacy, both writing about the work and aiding in the curation of it all over the world, ensuring among other things, that it's displayed with the kind of rhythm and subtlety it requires and deserves.
The latest show, Sunny Side Up, running until March 10 at Zwirner London, focuses on one colour that held a pervasive place in the artist's oeuvre - yellow - and is drawn from five decades of Albers's work, conveying the limitless expressive potential of colour and light that characterises his practice as a whole.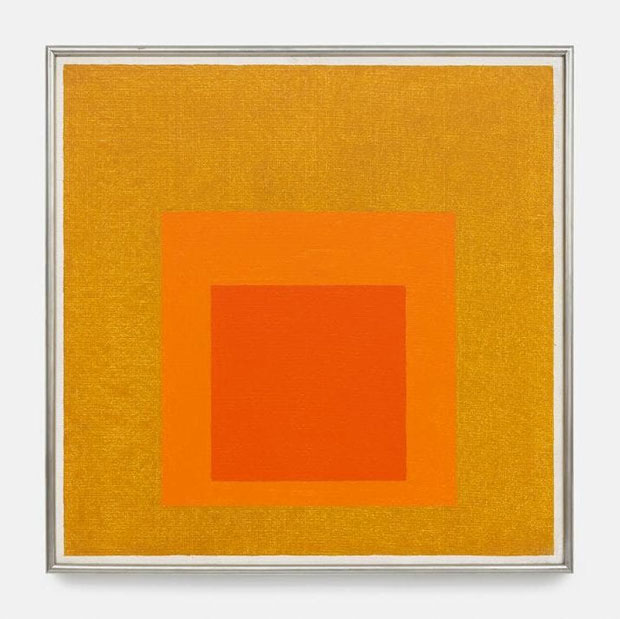 "Josef was obsessed with yellows," Weber told us. "In these paintings you're looking at paints of the same name (Mars Yellow), but made by different manufacturers. He was always at pains to point out that Grumbracher Mars Yellow is not the same as a Windsor & Newton Mars Yellow, and totally different from a Blockx Mars Yellow."
Where did all this come from? Well, if there was perhaps any single inspiration for Albers's embrace of colour it was perhaps the German Romantic poet, Johann Wolfgang Goethe. As a young artist Albers owned an early edition of Goethe's Theory of Colour in which the poet wrote: a strong yellow on lustrous silk. . . has a magnificent and noble effect."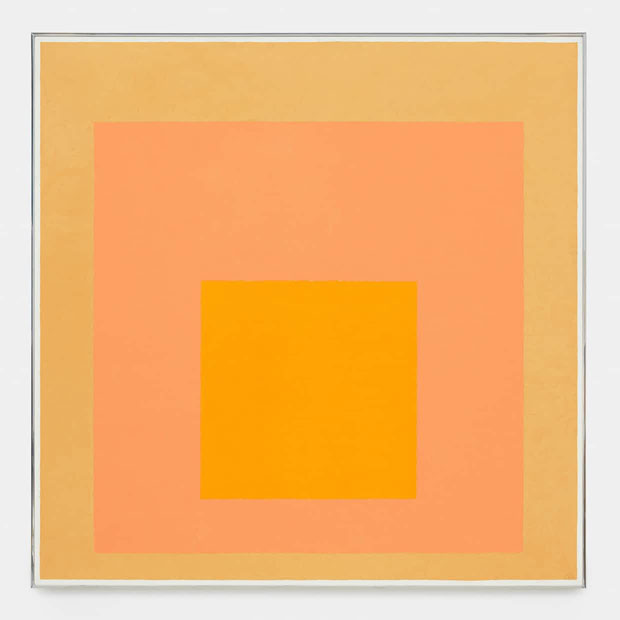 "Josef wanted to reveal colour in the way that a religious figure wants to reveal the spiritual presence he believes in," said Weber. "He wanted to reveal line and form and magic in the same way. He was sometimes difficult, always incredibly warm but it was not himself that he wanted to present - it was colour."
Albers's art began with craftsmanship. His father was a house painter and general electrician and plumber who taught Josef how to paint at an early age, how to use his tools, how to be efficient and how to understand the materials he would work with. As part of this life lesson his dad also taught him that when you paint a door you start at the centre and work out. "That way you catch the drips of paint and don't get your cuffs dirty," said Weber.
"With his Homages to the Square, he told me that he always painted the centre first and then moved outward," Weber said. The historian also gave us a few pointers should you be lucky enough to catch this show (or, indeed, another of Albers' work).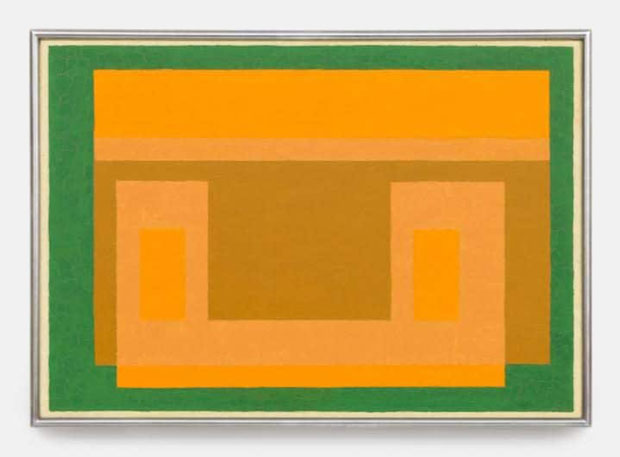 "You're never looking at a paint on top of another paint, you're never looking at a colour painted nearer to you or as a different layer. And each paint is applied directly on the white background, straight from the tube unmixed."
He also encouraged visitors to look out for when a flat colour appears modulated and the illusions that occur at the borderlines and in the corners - how they appear and disappear. For Josef, this was all in the miracle of what he was creating. Weber estimates that Albers completed over 3,000 squares in the last 26 years of his life, going to the absolute limits dictated by the shape often working through the night on tables of plywood under various arrangements of flourescent bulbs to observe each square in varying kinds of light.
"He didn't believe in colour schemes, in a right or wrong colour combination," Weber said. "He thought all possibilities were beautiful, depending on how we perceive them. His art really was about courage skill and technique."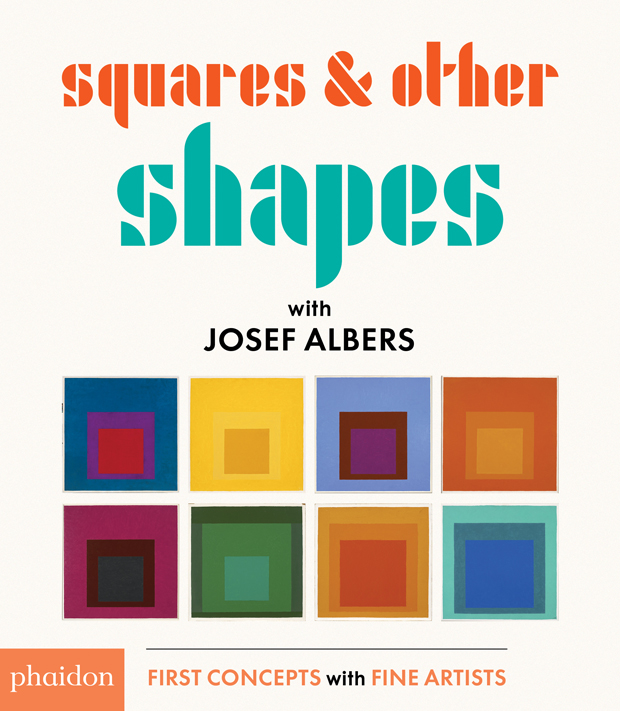 You can find more deatils about the Zwirner show (which also features some of his rarely exhibited colour studies on paper) here. And be sure to check out our Josef Albers monograph Josef Albers: To Open Eyes here and if you know any cool, cultured kids our new Albers children's book Squares & Other Shapes would be warmly received the next time you see them.