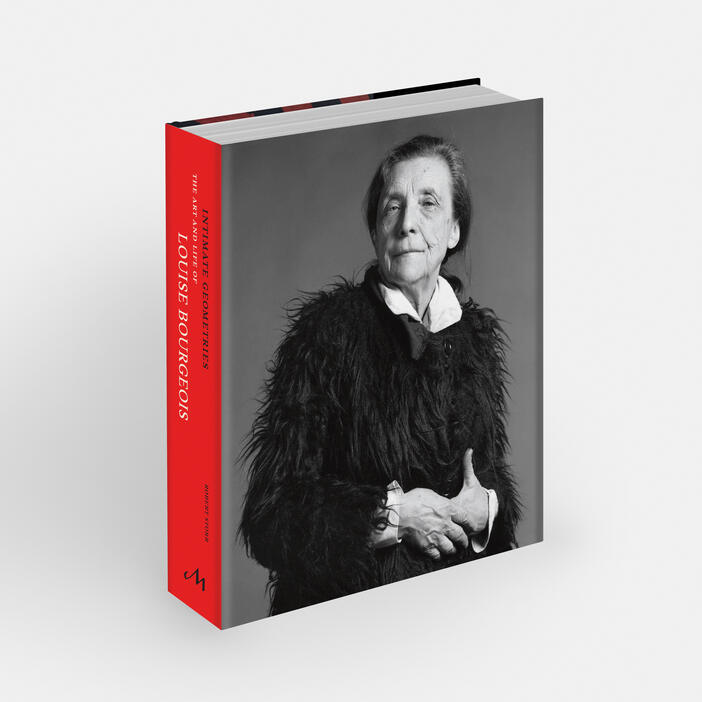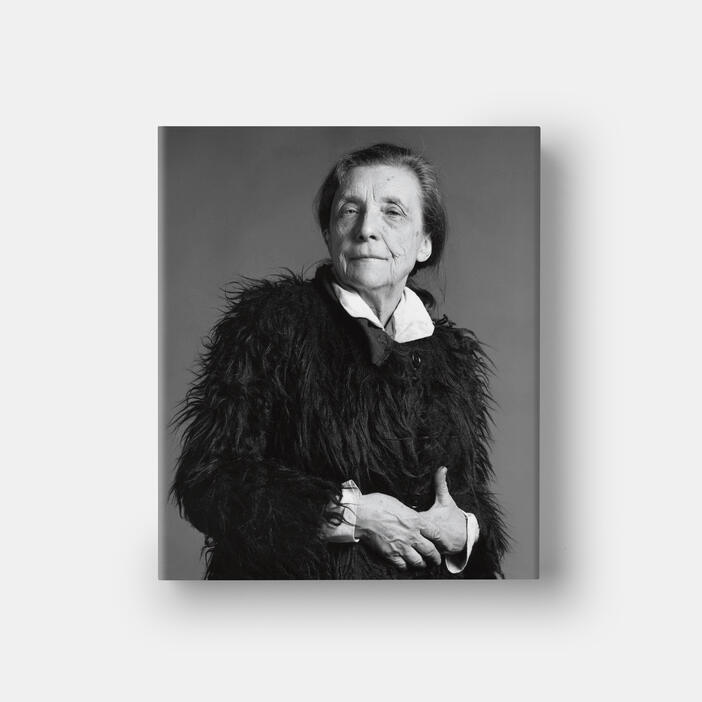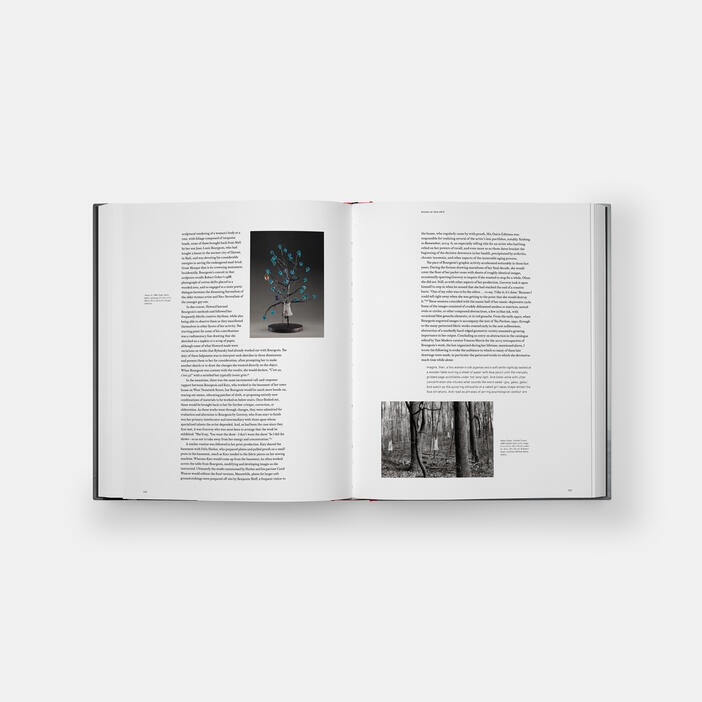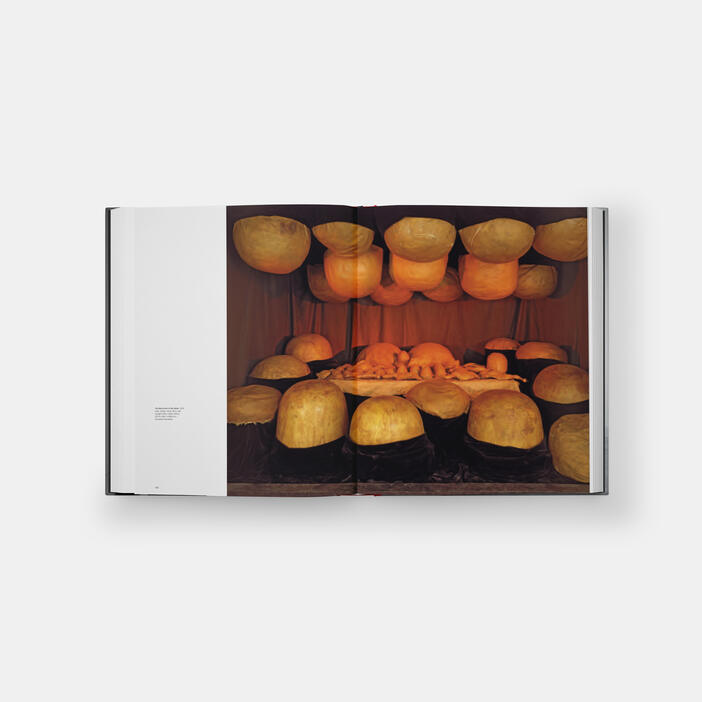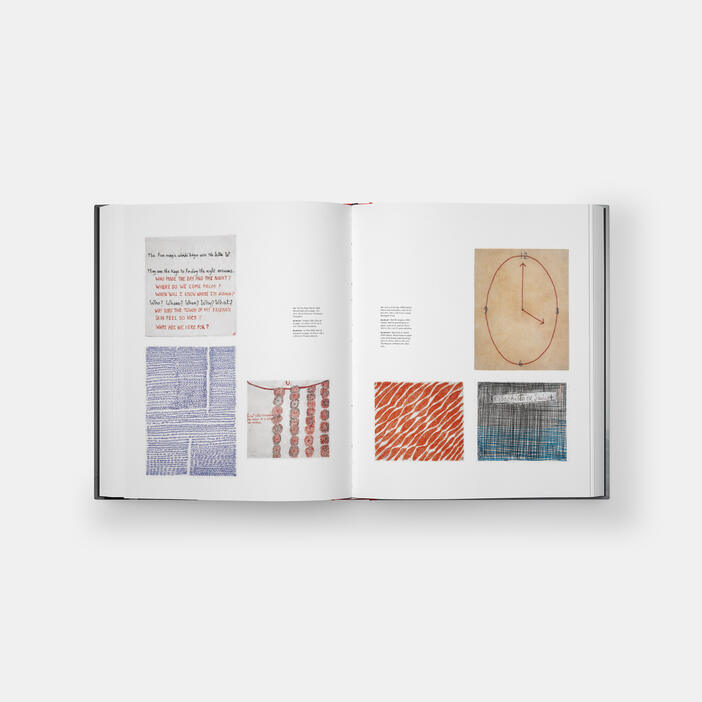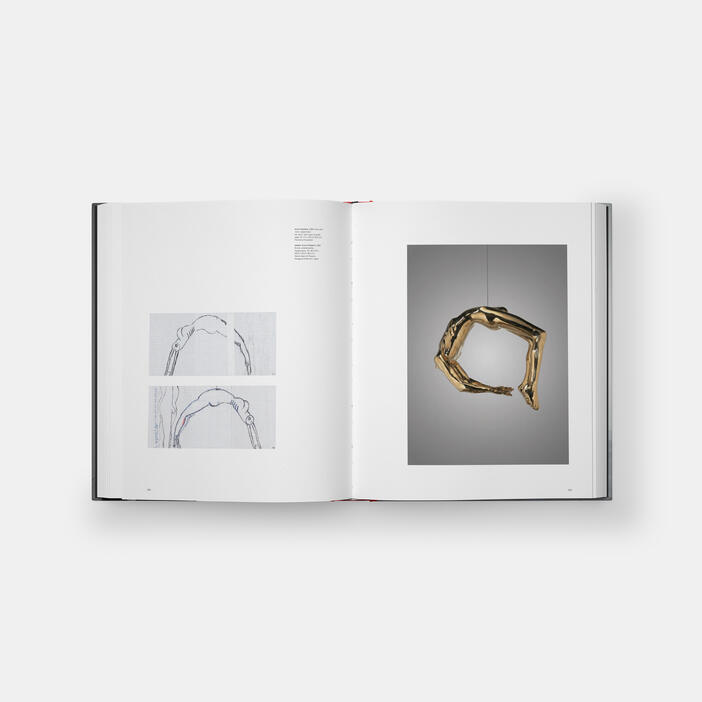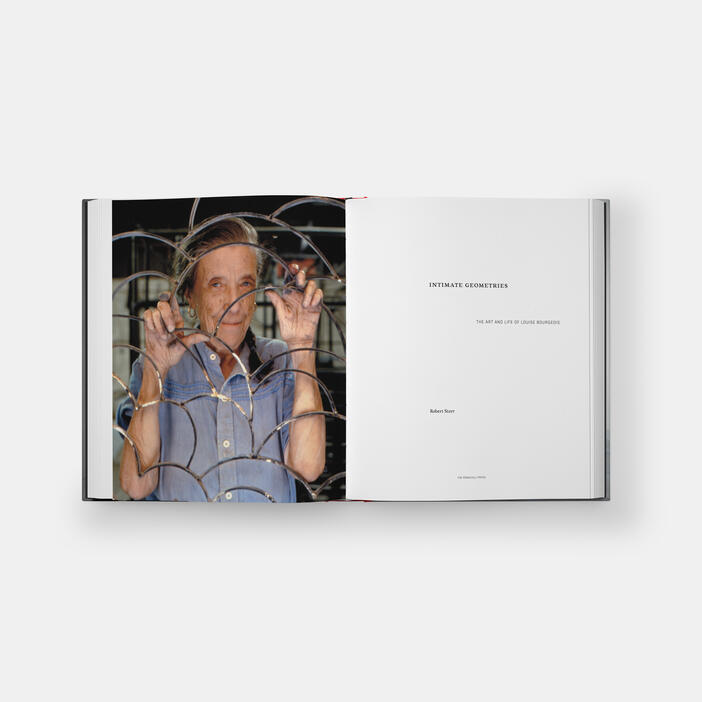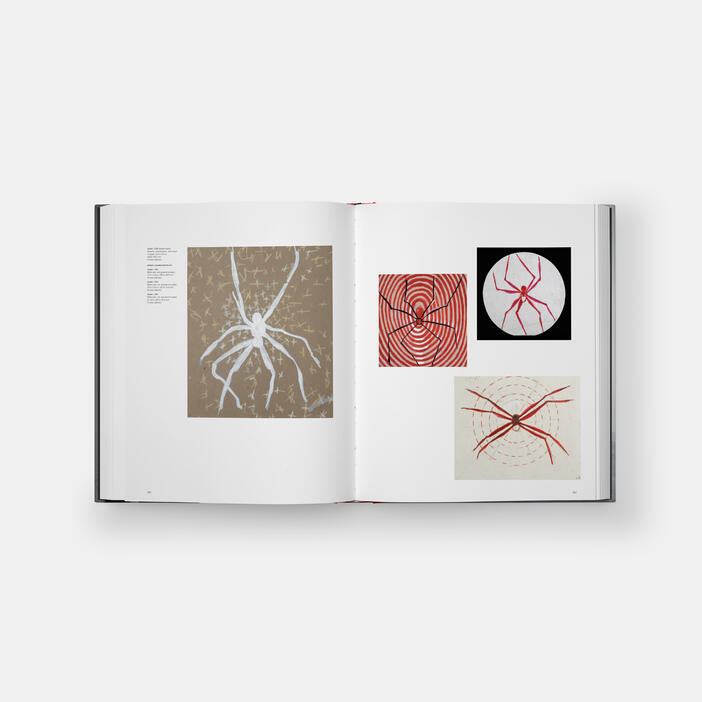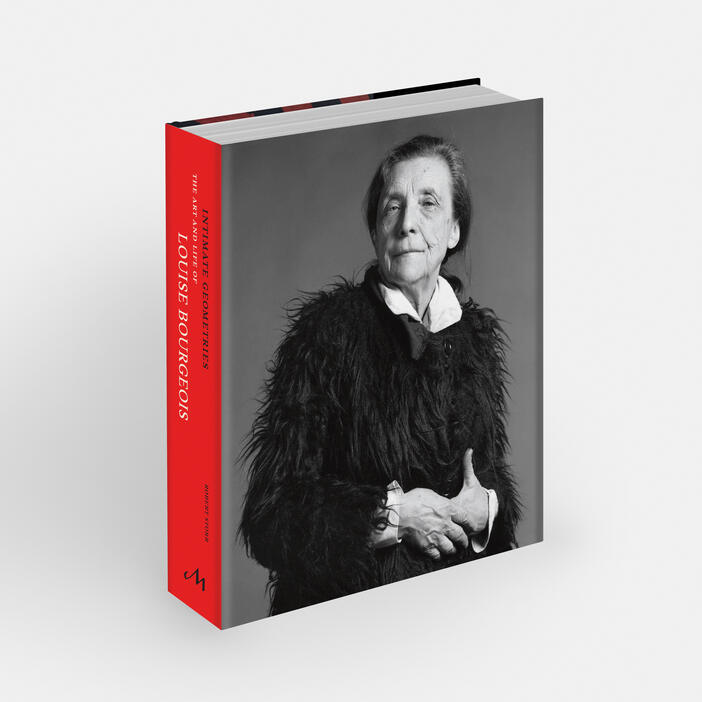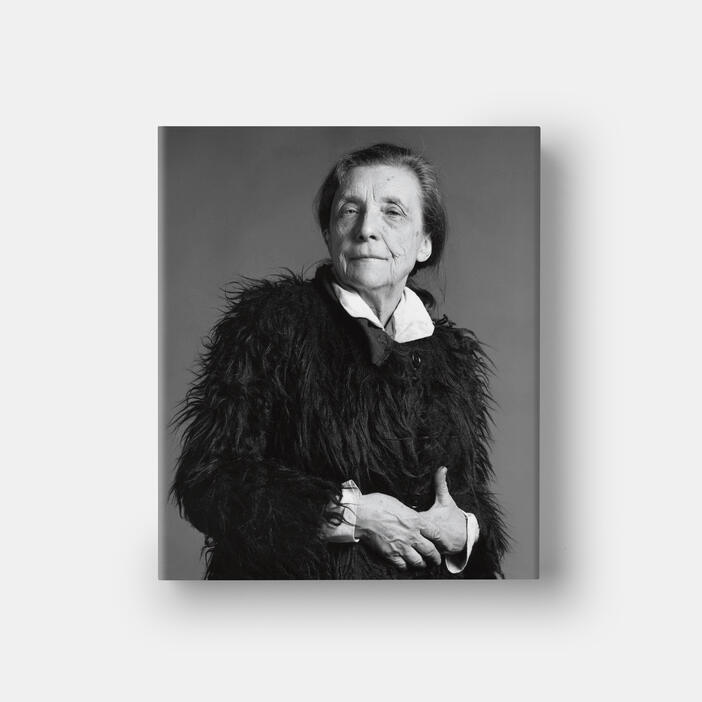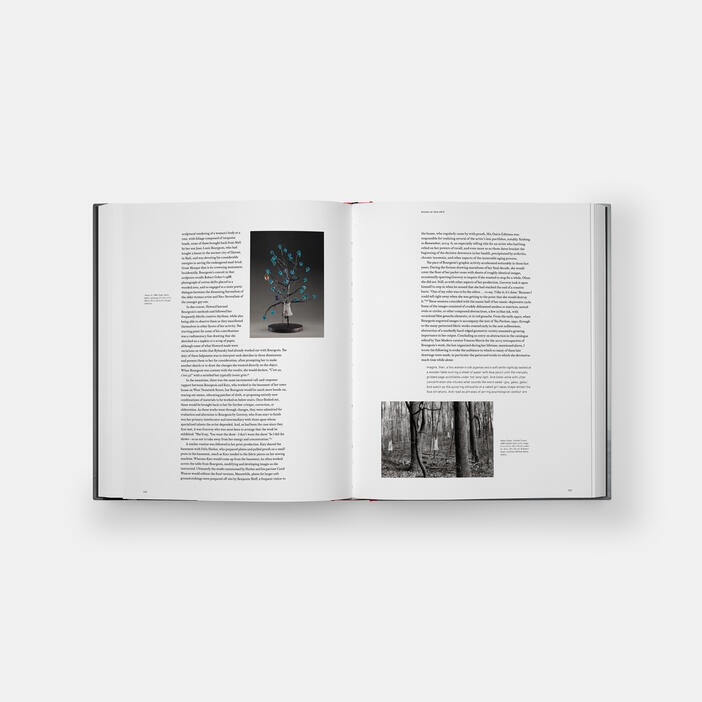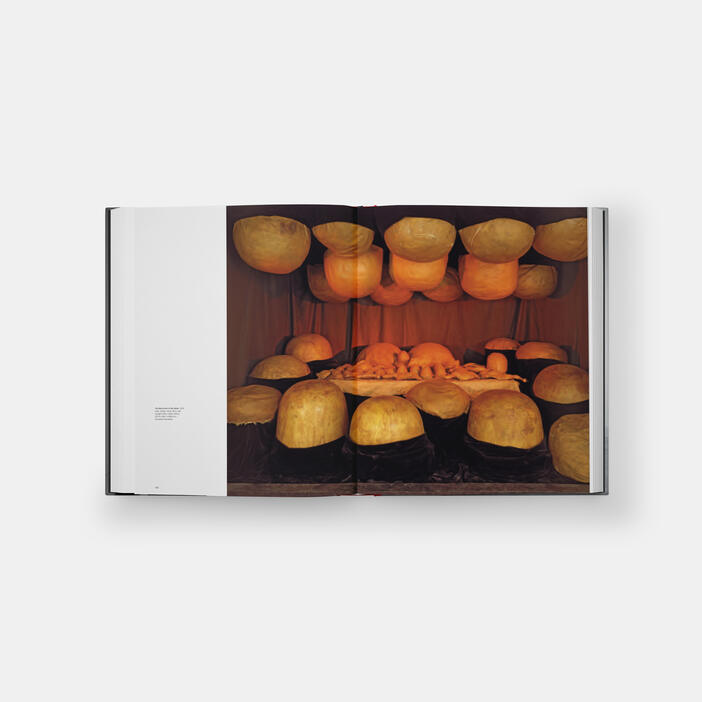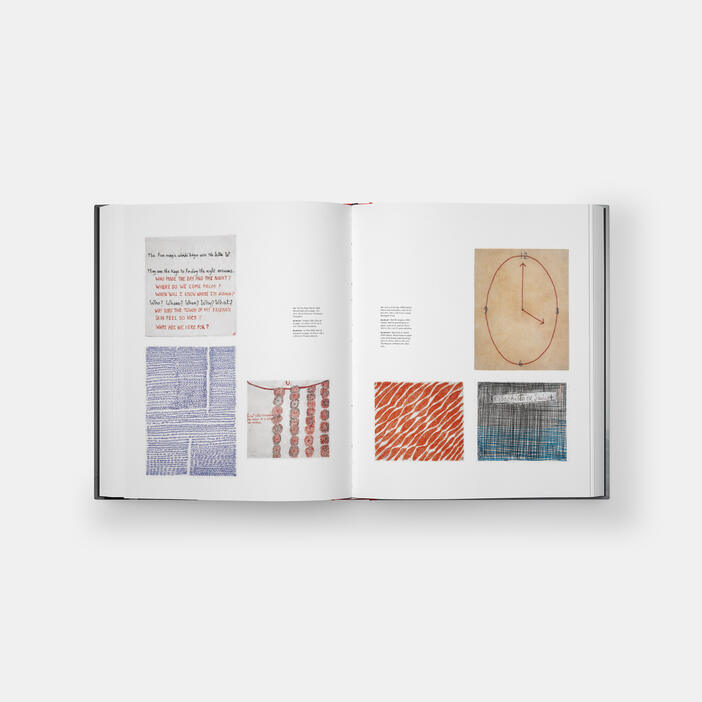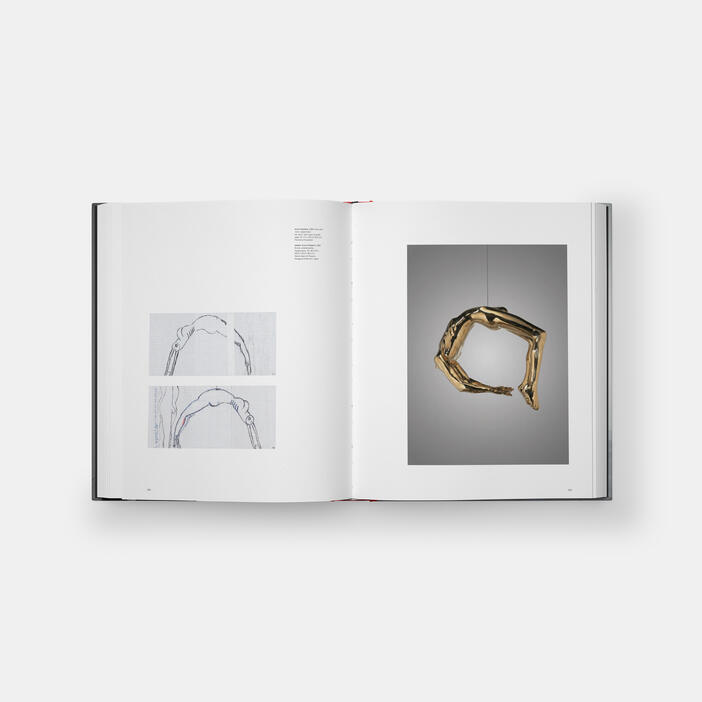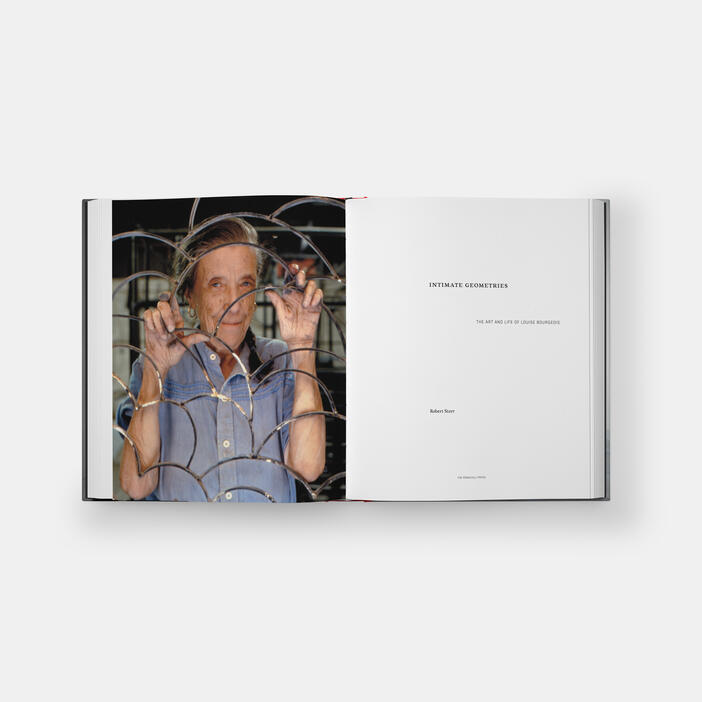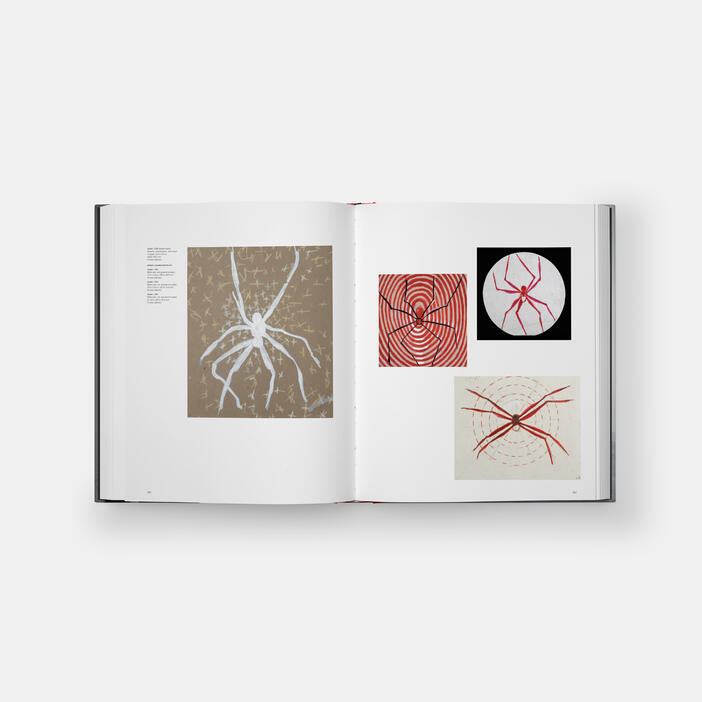 Intimate Geometries: The Art and Life of Louise Bourgeois
Price AUD$210.00 Price CAD$195.00 Price £115.00 Price T150.00 Price USD$150.00 Price €135.00
A Monacelli title. Not available for purchase outside North America on Phaidon.com.
In a career spanning nearly 75 years, Louise Bourgeois created a vast body of work that enriched the formal language of modern art while it expressed her intense inner struggles with unprecedented candor and unpredictable invention. Her solo 1982 retrospective at The Museum of Modern Art launched an extraordinarily productive late career, making her a much-honored and vivid presence on the international art scene until her death in 2010 at the age of 98.
Trained as a painter and printmaker, Bourgeois embraced sculpture as her primary medium and experimented with a range of materials over the years, including marble, plaster, bronze, wood, and latex. Bourgeois contributed significantly to Surrealism, Postminimalist, and installation art, but her work always remained fiercely independent of style or movement.
With more than 1000 illustrations, Intimate Geometries: The Art and Life of Louise Bourgeois comprehensively surveys her immense oeuvre in unmatched depth. Writing from a uniquely intimate perspective, as a close personal friend of Bourgeois, and drawing on decades of research, Robert Storr critically evaluates her achievements and reveals the complexity and passion of one of the greatest artists of the twentieth century.
Specifications:
Format: Hardback
Size: 330 × 279 mm (13 × 11 in)
Pages: 828 pp
Illustrations: 1000 illustrations
ISBN: 9781580933636
Robert Storr is a painter, critic, museum man, and exhibition-maker. From 1990 until 2002 he worked at the Museum of Modern Art in New York where he was curator and then senior curator in the Department of Painting and Sculpture. His group exhibitions there included DISLOCATIONS, a survey of installation art, and Modern Art Despite Modernism, in addition to which he organized retrospectives of Robert Ryman, Tony Smith, Chuck Close, Elizabeth Murray, Gerhard Richter, and Max Beckmann. From 1990 until 2000 he directed MoMA's Projects program, for which he assembled small monographic shows by Art Spiegelman (the first exhibition devoted to a "comix" artist in MoMA's history), Franz West, Ann Hamilton, and others. In 2002 he was named the first Rosalie Solow Professor of Modern Art at the Institute of Fine Arts, New York University, and from 2006 to 2016 he served as Dean of the Yale University School of Art, where he is also a professor of painting. Since 1982 his essays, reviews, and columns have appeared in Art in America, Artpress, Frieze, Artforum, Corriere della Sera, and numerous other magazines and journals. In addition to catalogues written for shows he has organized in Japan, Spain, and the United States, he has contributed to exhibition publications for all the major museums in New York and for many other museums around the world. From 2003 to 2007 he served as Director of the Venice Biennale, the first American to hold that position. He is the recipient of five honorary doctorates and awards from organizations including the International Association of Art Critics and the Archives of American Art. In 2000 he was made Chevalier des Arts et des Lettres by the French Ministry of Culture and was later promoted to Officier of the same order. He lives and works in New Haven, Connecticut, and Brooklyn, New York.
"This book, immense in every sense, is both a formal study and a critical biography, a collaborative endeavor and a tribute.... Mr. Storr's writing style is as clear as his critical eye. And at 800-plus pages, with more than 1,000 reproductions, the book is ginormous, just the right size to commemorate a genius." —The New York Times
"The book is a major achievement, not just of scholarship, but also as a record of the intersection of two sensibilities, artist and writer, and of personhood as the lens through which all art must inevitably be viewed. It also supports my belief that it takes a very long time to really know anything about an artist, to internalize her ideas and sensibility." —New York Review of Books
"More than a thousand illustrations and writings from Bourgeois's close personal friend, art critic Robert Storr, illuminate the late work and life of the artist." —Publishers Weekly
"In every way, Robert Storr's biography, critical exegesis, and art historical inquiry/psychological inquest into the art and work of Louise Bourgeois is a magnum opus.... this 828-page volume with more than 1,000 illustrations is ravishing to look at.... Storr's accomplishment has been to assemble a coherent narrative of Bourgeois's life, art, and art-making process, encompassing the stories she told, the radical forms she made, and his reading of the psychological impulses at their root, as well as the changing ways in which the world has received her seductive manipulations of traditional and unorthodox materials and morphing forms. It is a compelling narrative." —Brooklyn Rail
"Intimate Geometries is dedicated to the great artist Louise Bourgeois (1911-2010) who died a few years ago at the age of 98. In my opinion, Bourgeois would be a great choice to win the Nobel Prize in Art." —Edward Goldman, KCRW San Francisco
"Storr — a former curator at the Museum of Modern Art and among the best art writers alive — devotes an exhaustive essay in support of Bourgeois' equally expansive intellect and intuition. What makes it even more important is that the artist was one of the great pioneers in the field among women in the 20th century, and remains a vital feminist icon even since her death, at 98, in 2010." —San Francisco Chronicle
"A grande dame of modernist art, Bourgeois contributed to movements from Surrealism to Post-Minimalism, though her brooding and sexually explicit sculptures defy easy categorization. Art critic Robert Storr, a close friend of the artist, brings extensive critical analysis to bear in this heavily illustrated biography." —Art in America