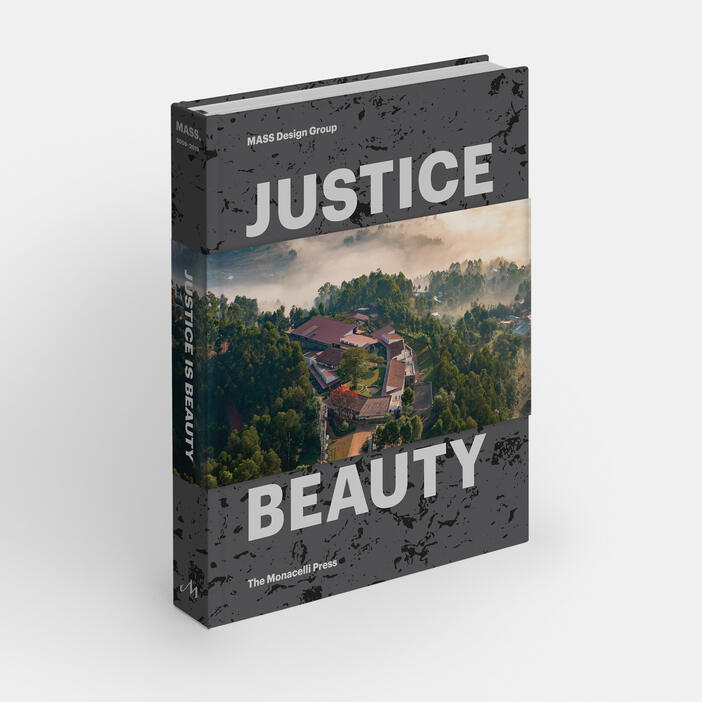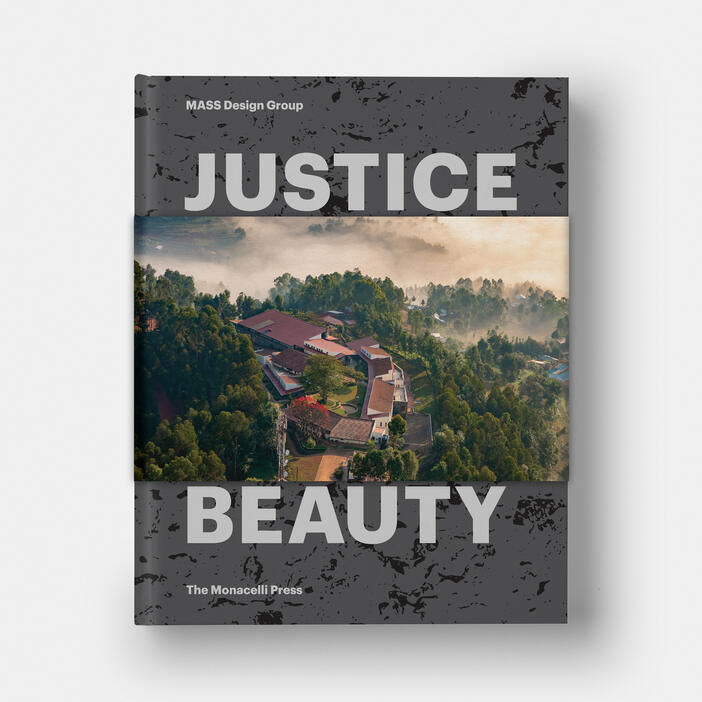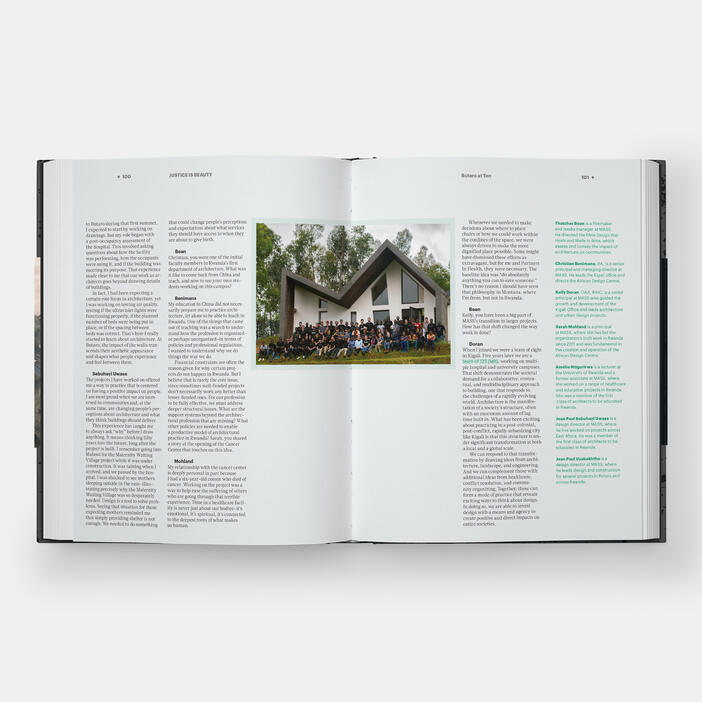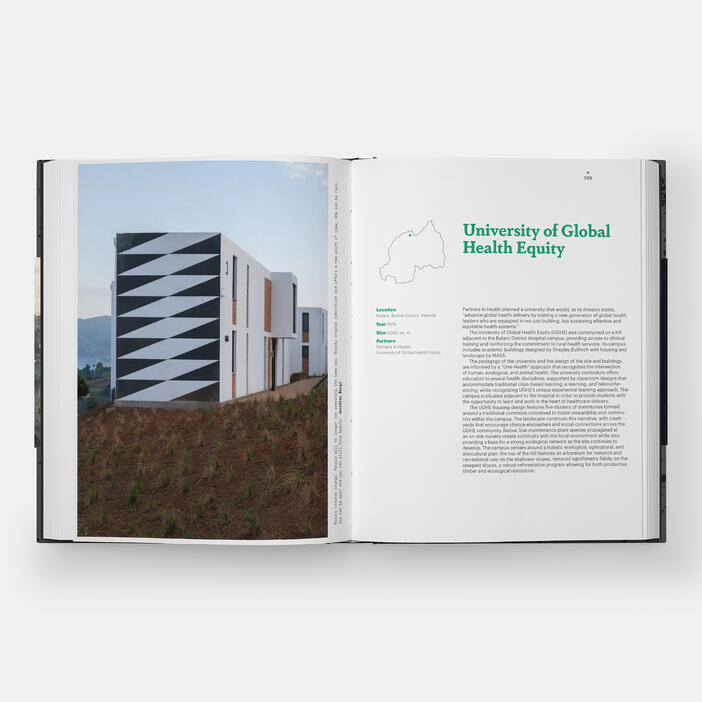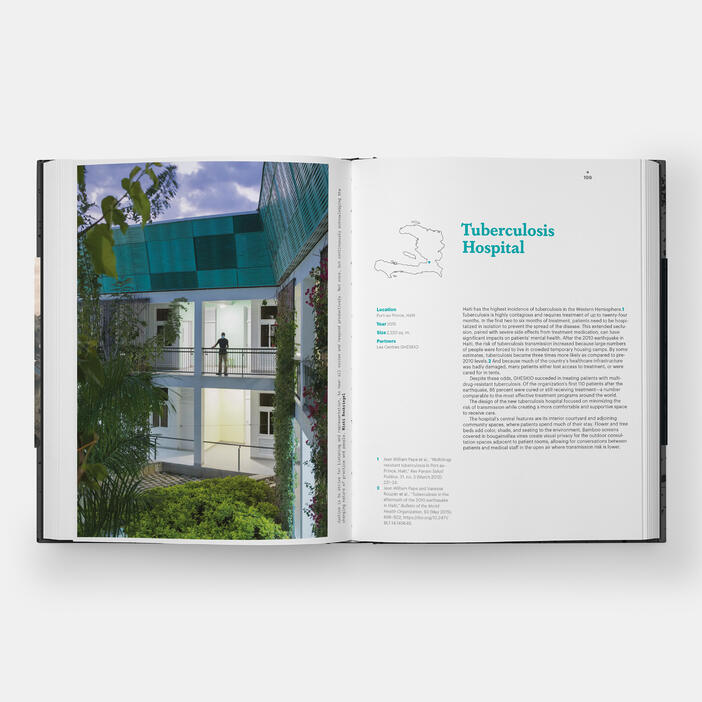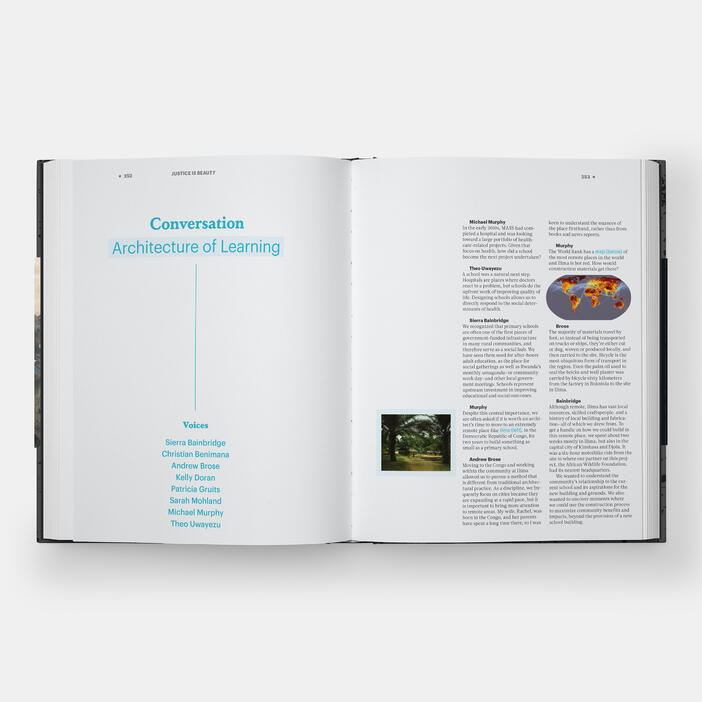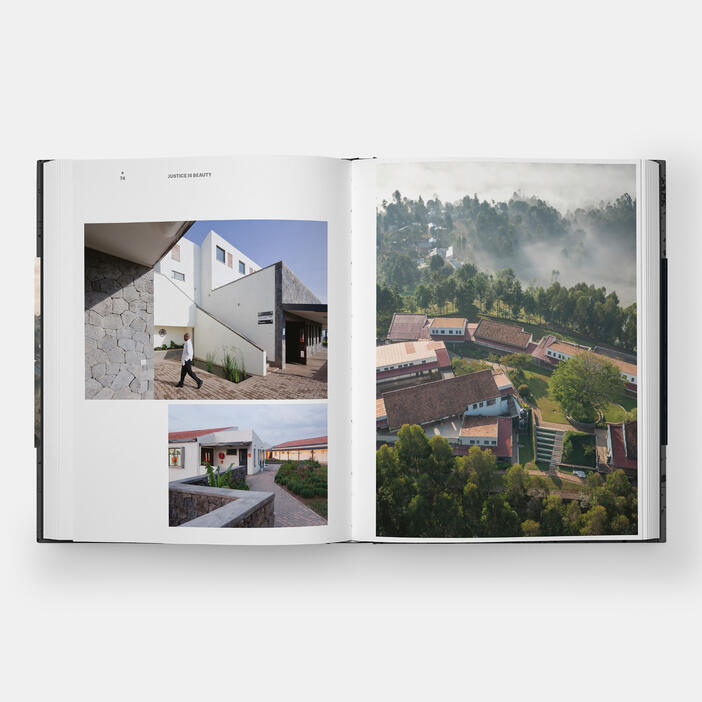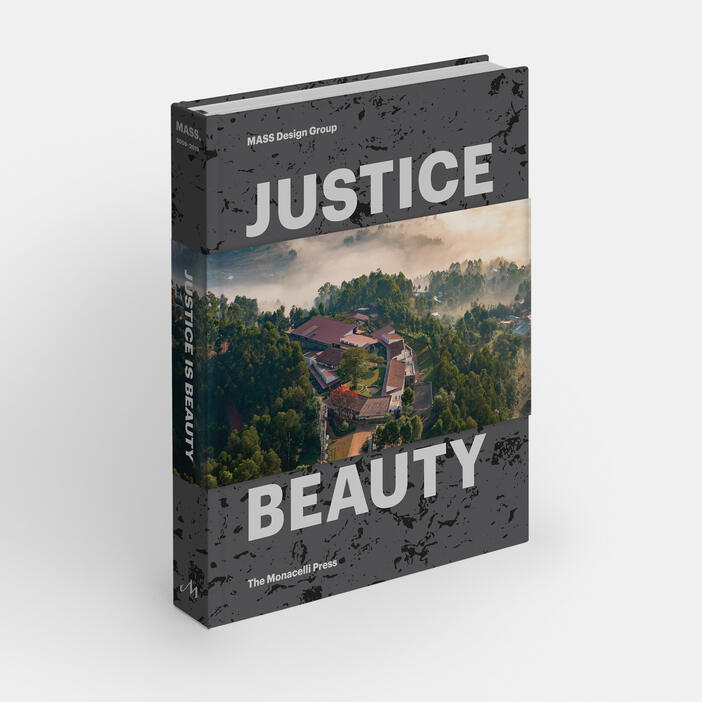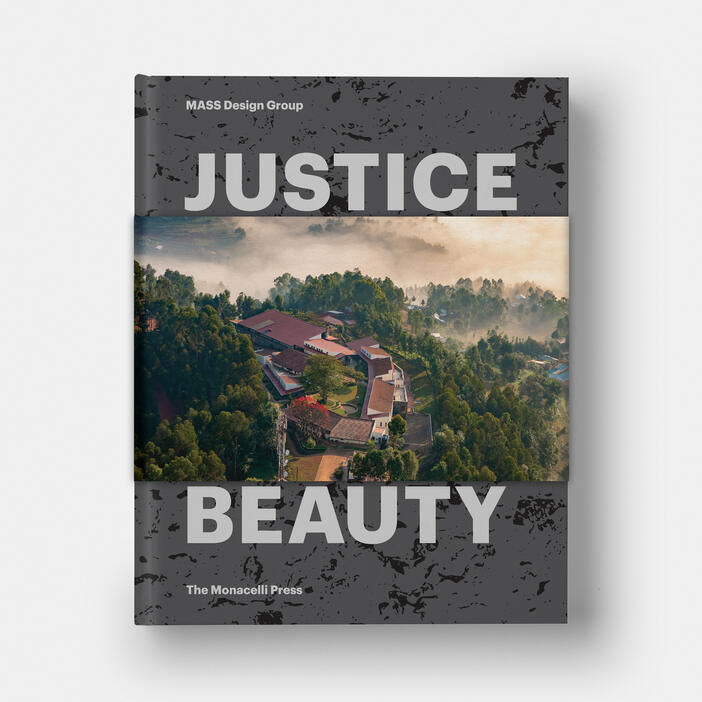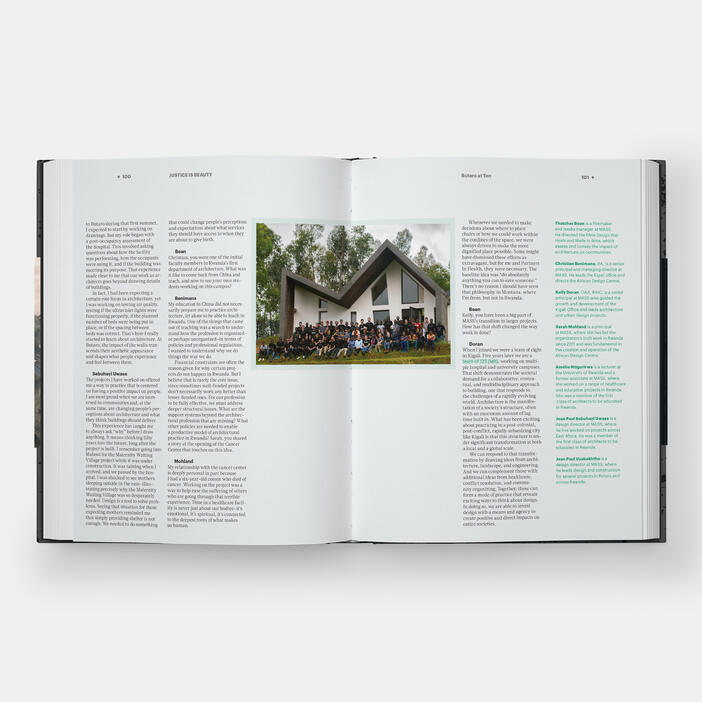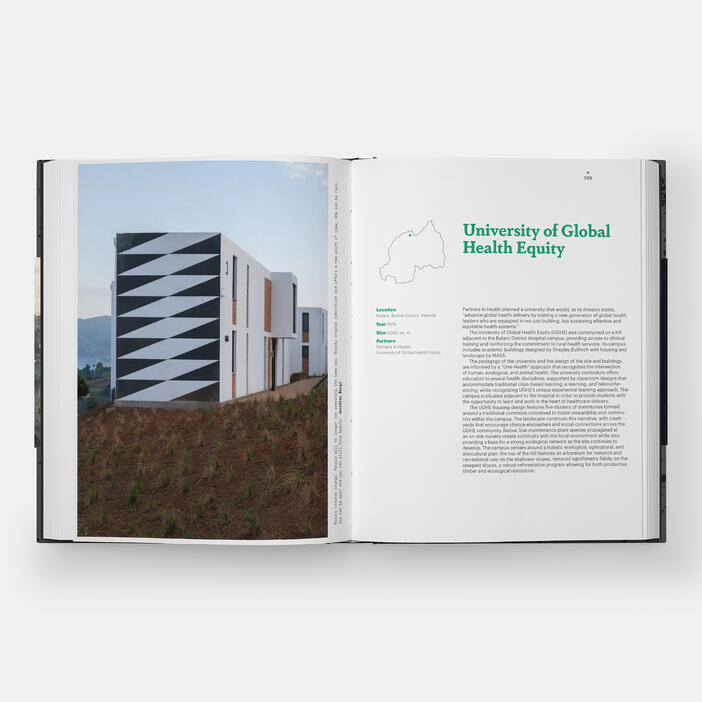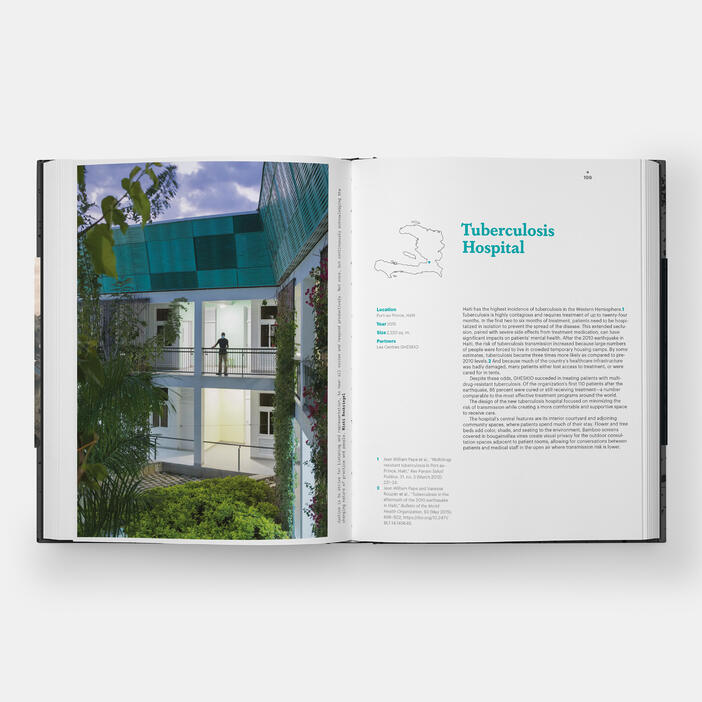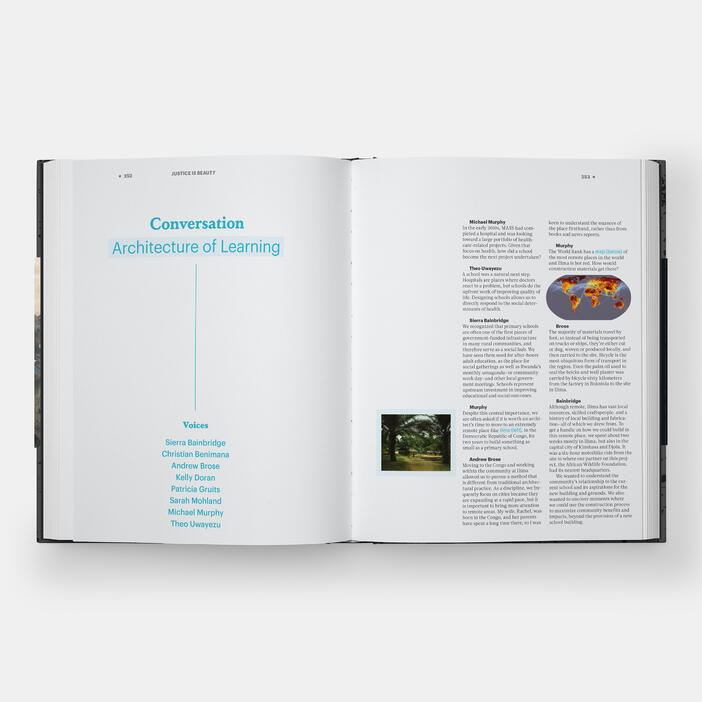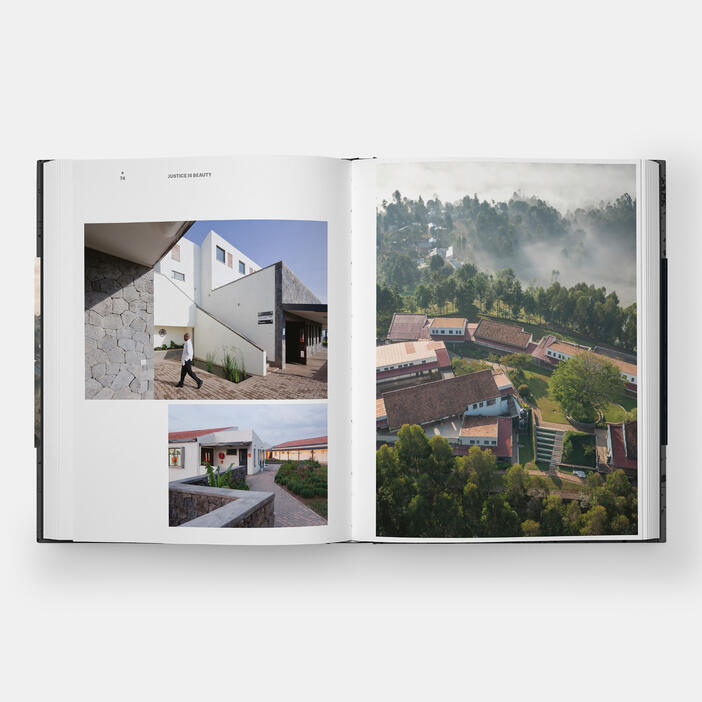 Justice Is Beauty: MASS Design Group
Price AUD$85.00 Price CAD$79.00 Price £48.00 Price T60.00 Price USD$60.00
The first monograph of Mass Design Group, the internationally lauded firm creating some of the most powerful and humane works of architecture
Founded in 2008, MASS Design Group collaborated with Partners In Health and the Rwanda Ministry of Health to design and build the Butaro District Hospital in Rwanda, a masterwork of architecture that also uniquely serves a community in need. Since then, MASS has grown into a dynamic collaborative of architects, planners, engineers, filmmakers, researchers, and public health professionals working in more than a dozen countries in the fields of design, research, policy, education, and strategic planning.
Amid ongoing recognition (the 2018 American Academy of Arts and Letters Award in Architecture, the 2017 Cooper Hewitt National Design Award in Architecture), MASS's most recent project, the National Memorial for Peace and Justice in Montgomery, Alabama, has been featured in more than 400 publications, including the New York Times, the New Yorker, and the Washington Post. Mark Lamster of Dallas Morning News called the memorial "the single greatest work of American architecture of the twenty-first century."
Justice Is Beauty highlights MASS's first decade of designing, researching, and advocating for an architecture of justice and human dignity. With more than thirty projects built or under construction and some 200,000 people served, MASS has pioneered an immersive approach in the practice of architecture that provides the infrastructure, buildings, and physical systems necessary for growth, dignity, and well-being, while always engaging local communities with attention to the specifics of cultural context and social needs.
Specifications:
Format: Hardback
Size: 254 × 203 mm (10 × 8 in)
Pages: 384 pp
Illustrations: 425 illustrations
ISBN: 9781580935272
Michael Murphy is the founding principal and executive director of MASS Design Group. As a designer, writer, and teacher, his work investigates the social and political consequences of the built world. Michael's research and writing advocates for a new empowerment that calls on architects to consider the power relationships of their design decisions, while simultaneously searching for beauty and meaning. Michael's 2016 TED Talk invites viewers to question how architecture can be a tool for healing and the construction of dignity.
Michael is an adjunct associate professor at the Columbia Graduate School of Architecture, Planning, and Preservation. In 2018, he was a Santa Fe Art Institute Equal Justice Resident.
Alan Ricks is a founding principal and the chief design officer of MASS Design Group. He leads strategy and design of the firm, which has projects in over a dozen countries that range from design to research to policy—a portfolio that continues to expand the role of design in advancing a more just world. He is the William B. and Charlotte Shepherd Davenport Visiting Professor at the Yale School of Architecture. He regularly speaks, writes, and creates films focused on the role of architecture in catalyzing social change.
Chelsea Clinton is a global health advocate and New York Times bestselling author. Through her writing, teaching, and role as vice chair of the Clinton Foundation, she works tirelessly toward a healthier, safer, and more equitable world.