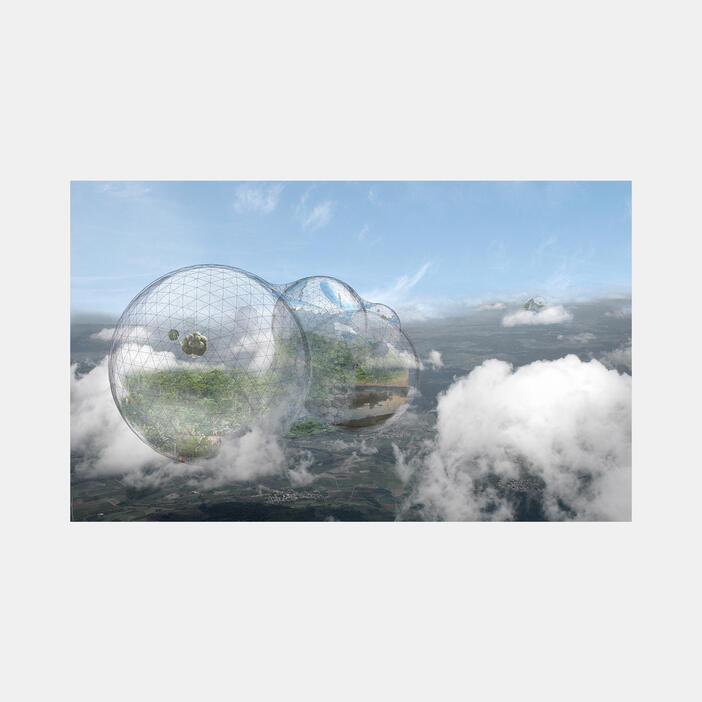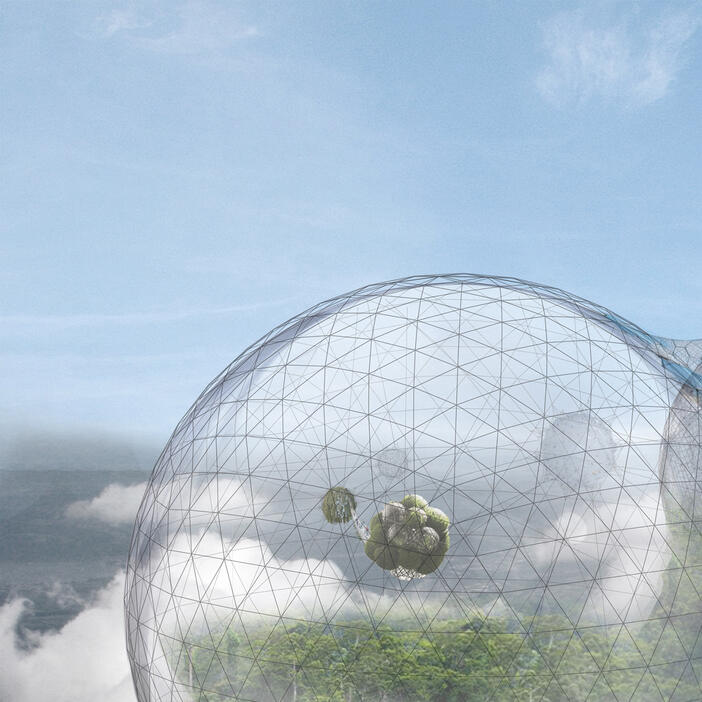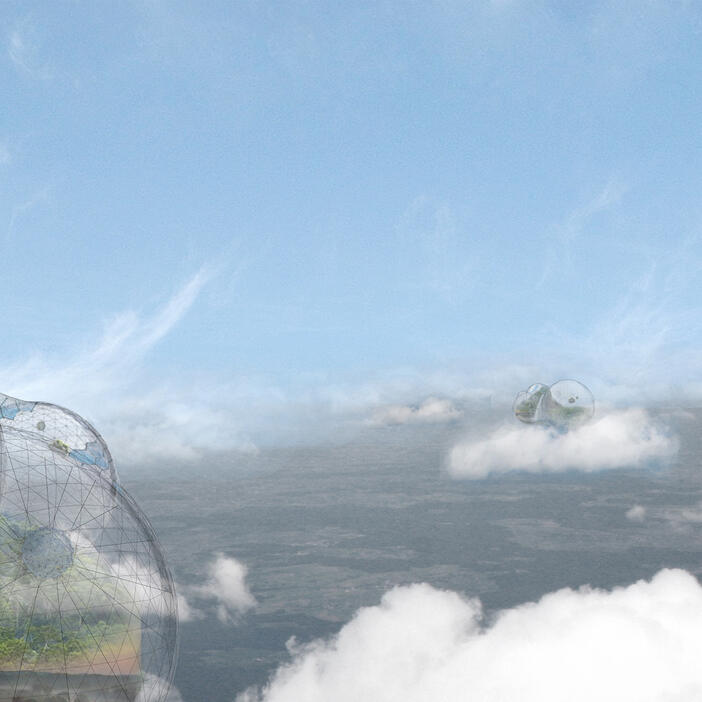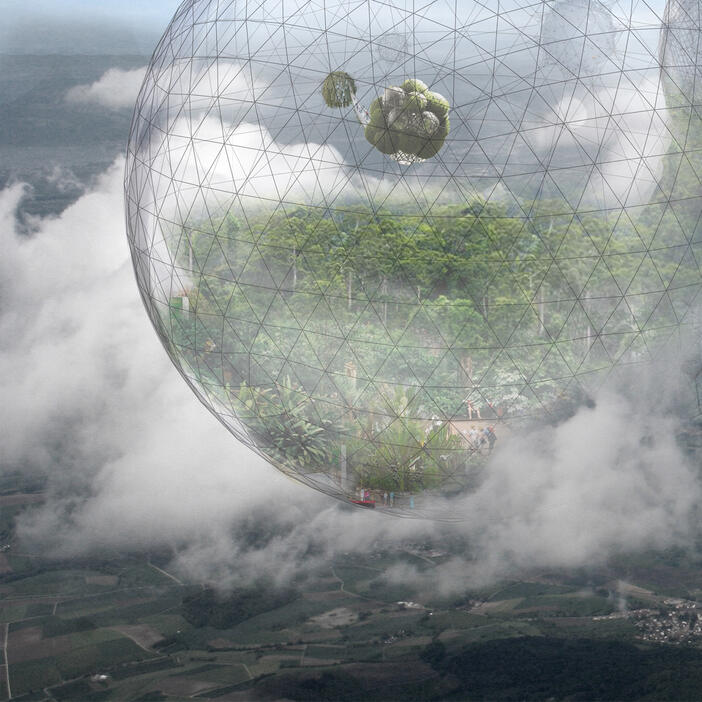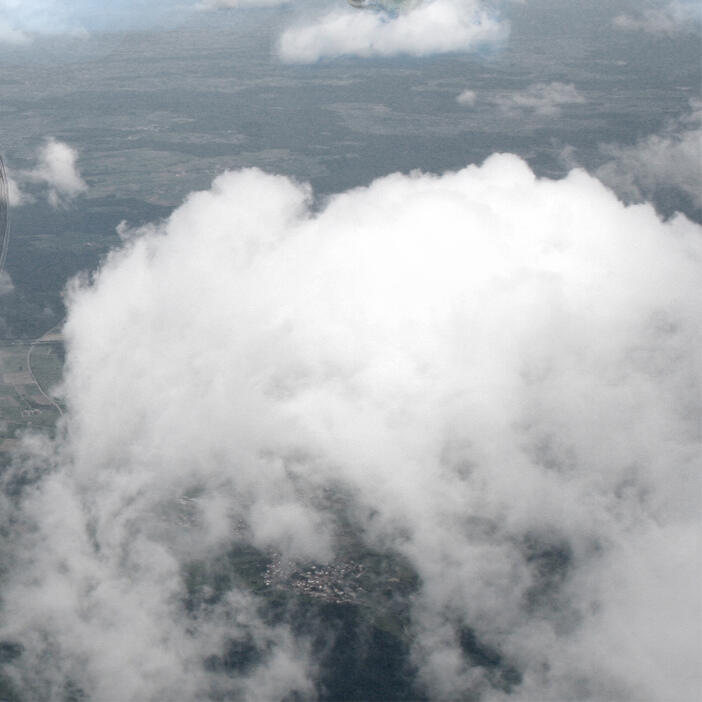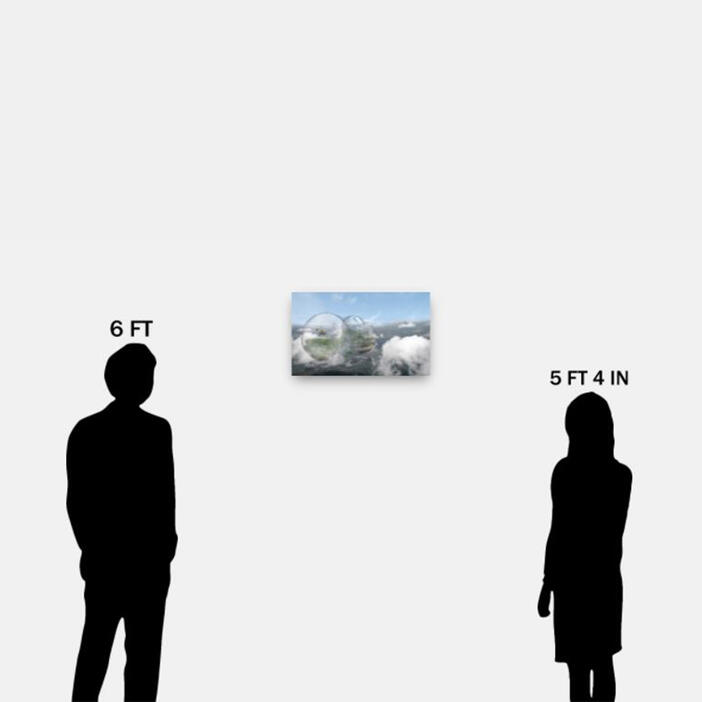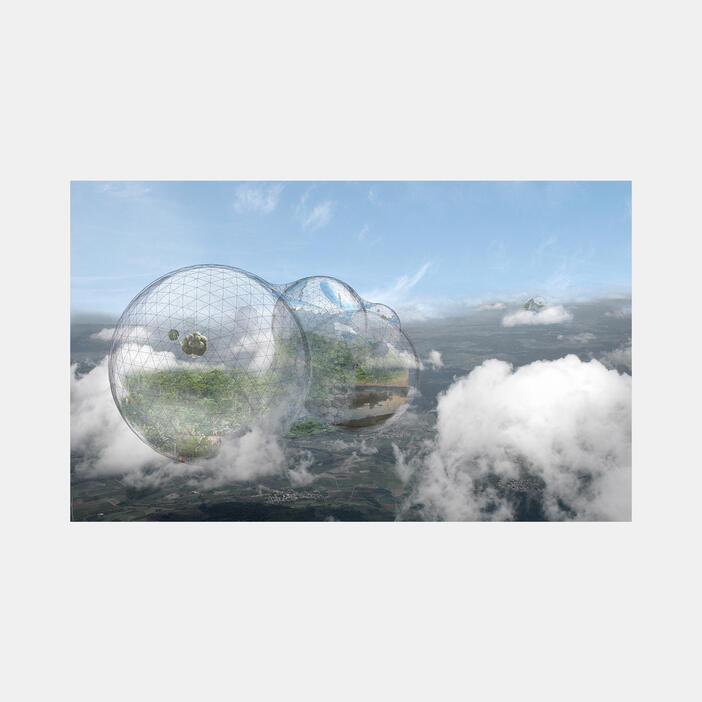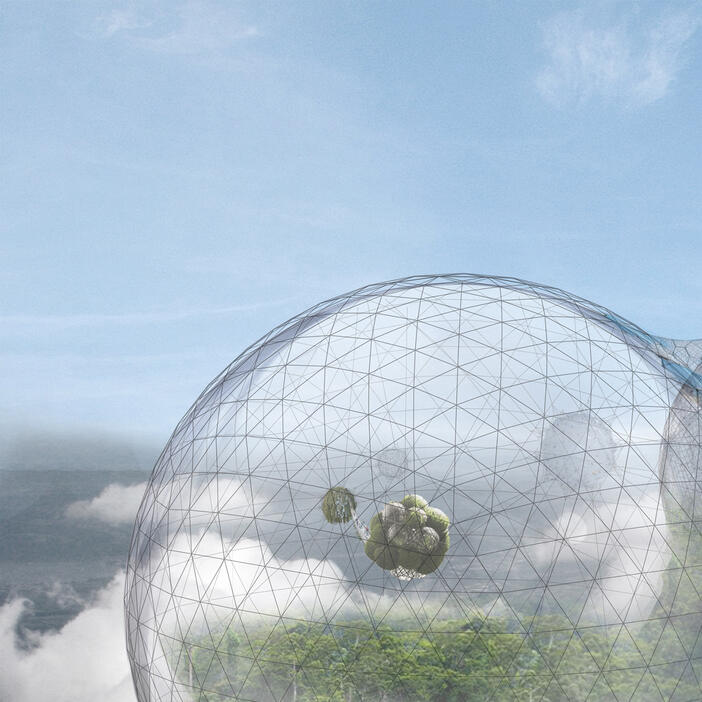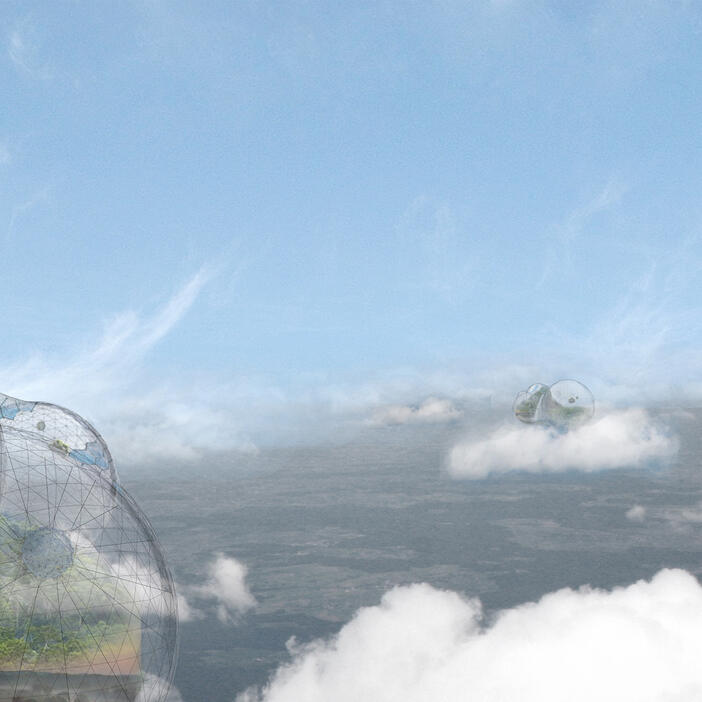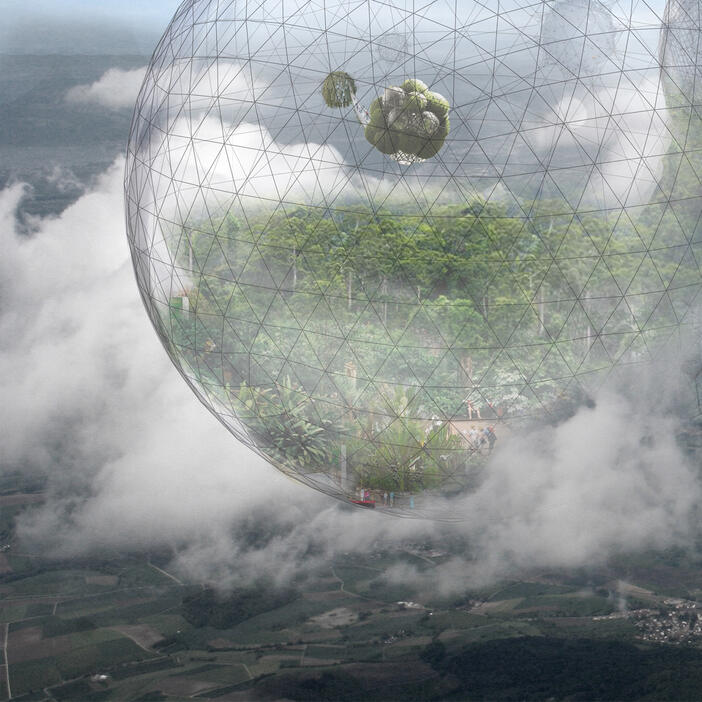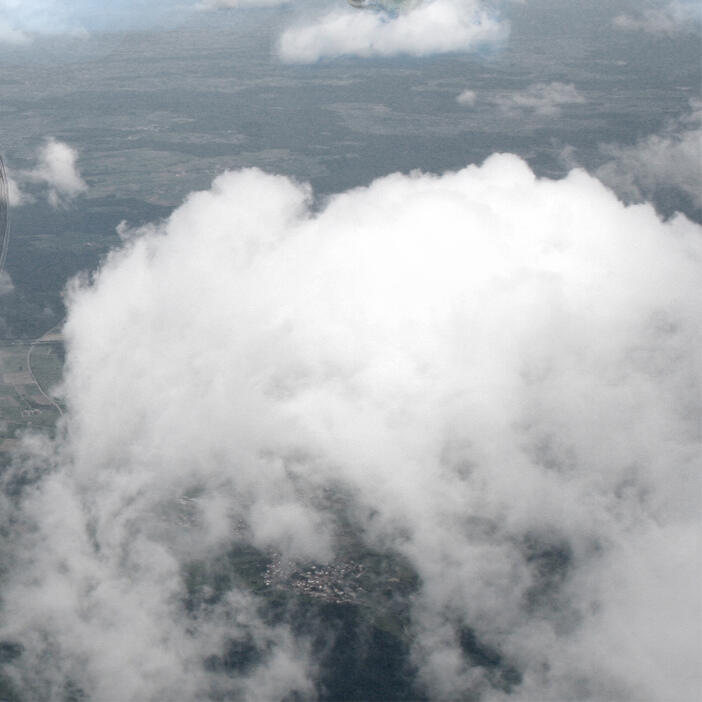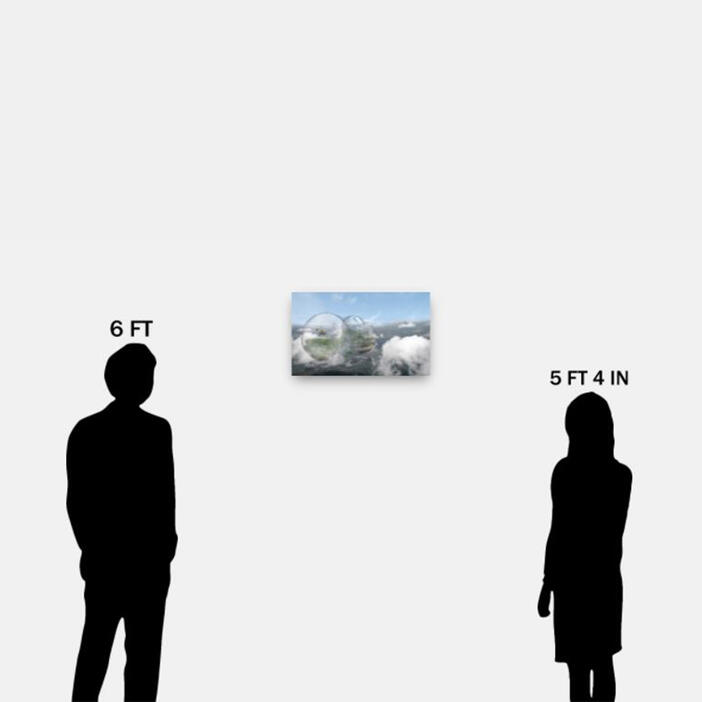 Tomás Saraceno: Biosphere 3 (2015)
Price AUD$1100.00 | Limited Edition Price CAD$1000.00 | Limited Edition Price £600.00 | Limited Edition Price T800.00 | Limited Edition Price USD$800.00 | Limited Edition
Photograph: Inkjet print
Size: 371 x 610 mm (14.59 x 24.00 in)
Edition of 50 with 20 APs
This work comes with a Certificate of Authenticity
This print supports the Stanlee and Gereald Rubin Center for the Visual Arts' 10th anniversary featuring artists who engage in disruptive, alternative, and collective interactions with space and space technology.
This print by Tomás Saraceno is based on his installation project Cloud Cities, which imagines various physical and theoretical structures through which human beings could inhabit the upper atmosphere. Most notably installed on the roof of the Metropolitan Museum of Art in 2012, the project combines architecture, climate science and visual ingenuity. In this print, Saraceno renders enclosed geodesic structures that hold entire lakes and forests, floating in the clouds.
Artist Tomás Saraceno is known for his sculptural work and installations that merge art, architecture, and science. Saraceno's practice is concerned with our living environments, their conceptual design, and speculative futures. His experimental, engaging, and compelling works seek an alternative artistic imaginary to re-frame our awareness of the world.
Saraceno is the winner of the Calder Prize and was artist-in-residence at the International Space Studies Program of NASA in summer 2009. He has participated in numerous solo and group exhibitions internationally. In 2012, Saraceno constructed installation Cloud City for the roof of the Metropolitan Museum of Art in New York, creating a complex network of transparent and reflective planes that disrupted the space while heightening the elements around it—the viewers, the sky, and Central Park.