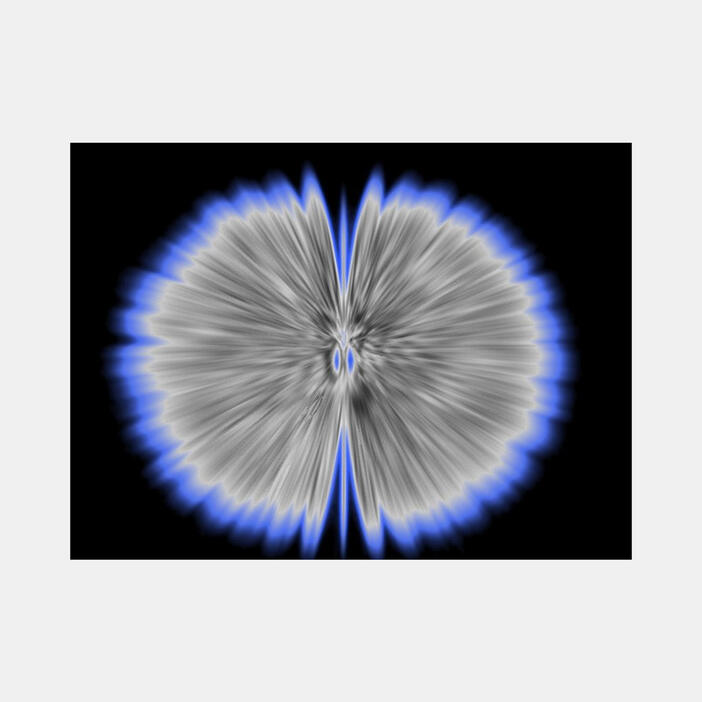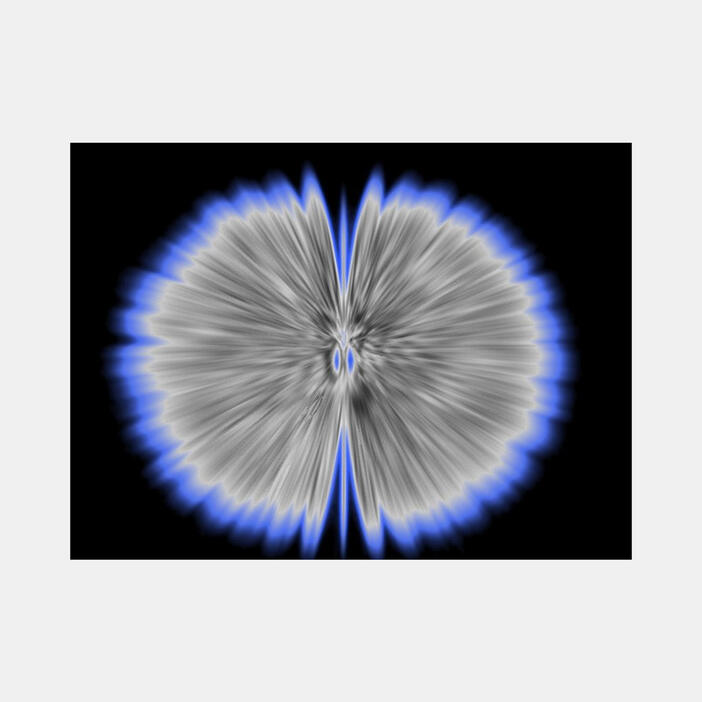 Agnes Denes: Butterfly Experiments in grey (2015)
Price AUD$1300.00 | Limited Edition Price CAD$1200.00 | Limited Edition Price £675.00 | Limited Edition Price T900.00 | Limited Edition Price USD$900.00 | Limited Edition
Print: Digital Print
Size: 508 x 406 mm (20 x 16 in)
Edition of 30
This work is signed
Hungarian conceptual artist Agnes Denes was a pioneer of early environmental art. Now in her 80s, the artist continues to create art despite physical limitations, taking the burden off her body by using the computer to generate art. This series of four works, entitled The Butterfly Experiment, are the fruits of Denes's adaptive, computer-generated creative process. Collect one print or the entire set—proceeds will benefit the Centre Pompidou Foundation, so you can't go wrong.
Anges Denes is globally recognized for her diverse, groundbreaking oeuvre, which, while rooted in the Conceptual Art movement of the 60s and 70s, spans mediums and disciplines as varied as performance, writing, poetry, sculpture, drawing, computer generation, philosophy, science, and linguistics. Her contributions to the history of Land Art, too, are considered to be particularly instrumental, as her large-scale environmental installations—she has executed these worldwide—and unwavering commitment to issues of ecology have garnered sustained critical acclaim.
In 1982, with the support of the Public Art Fund, Denes executed what would become her best-known work: she planted a two-acre field of golden wheat over a vacant, rubble-filled lot near Wall Street in Lower Manhattan. This installation, titled Wheatfield—A Confrontation, dramatically transformed the Financial District and publicly commented on the social values and priorities of the time. Denes is also noted for Tree Mountain—A Living Time Capsule, a monumental earthwork completed in 1996 in Finland. The project was remarkably ambitious in scope and involved erecting a manmade mountain atop a former gravel quarry; some 11,000 Finish pine trees were then planted with the help of countless volunteers on the mountain and in accordance to an intricate pattern devised by Denes. In addition to these earthworks, Denes is also recognized for her superb, detail-oriented drawings and prints, through which she carefully renders ideas relating to her studies of philosophy, mathematics, science, and geography.
Denes has exhibited her work worldwide and has been the subject of solo shows at the Corcoran Gallery of Art in Washington D.C., the Institute of Contemporary Art in London, and Budapest's Ludwig Museum, among others. In 1978, 1980, and 2001, Denes's work was included in the Venice Biennale; she was featured in Documenta 6 in 1977, in addition to the 1976 Biennale of Sydney. A four-time recipient of both National Endowment for the Arts fellowships and New York Sate Council on the Arts grants, Denes has also been honored with awards including, but not limited to, the Rome Prize from the American Academy in Rome, the DAAD Fellowship in Berlin, the American Academy of Arts and Letters Purchase Award, and M.I.T's Eugene McDermott Achievement Award.