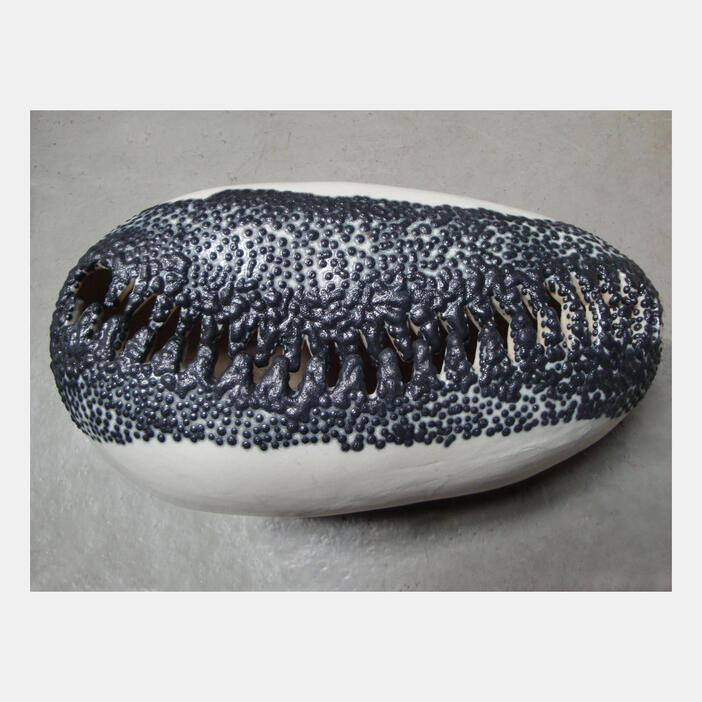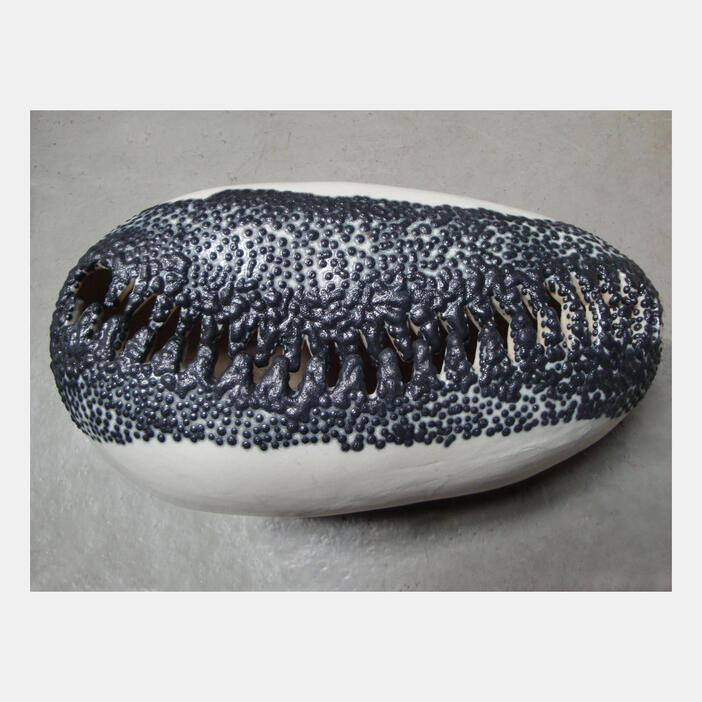 Simone Leigh: Premye (2011)
Price AUD$600.00 | Limited Edition Price CAD$550.00 | Limited Edition Price £350.00 | Limited Edition Price T400.00 | Limited Edition Price USD$400.00 | Limited Edition
This photograph pictures sculptor Simone Leigh's first porcelain cowrie-like sculpture, which she executed in 2011.
Color photograph made with archival pigments on fine art rag paper
Size: 406 x 508 mm (20 x 16 in)
Edition of 75
This work comes with a Certificate of Authenticity, and an artist signed label on verso
The cowrie shell has historically carried monetary, religious, and decorative functions, particularly in Africa and Asia, as well as references to fertility and femininity.
Simone Leigh is a sculptor whose work synthesizes traditional African pottery techniques with contemporary influences, subverting the Western notion that "high art" excludes craft. Commanding and curvaceous, her ceramic sculptures frequently reference the female body and are informed by her interest in African art, ethnographic research, and feminism. Leigh also works in video and installation art and emphasizes the conceptual as well as the physical process of making art.