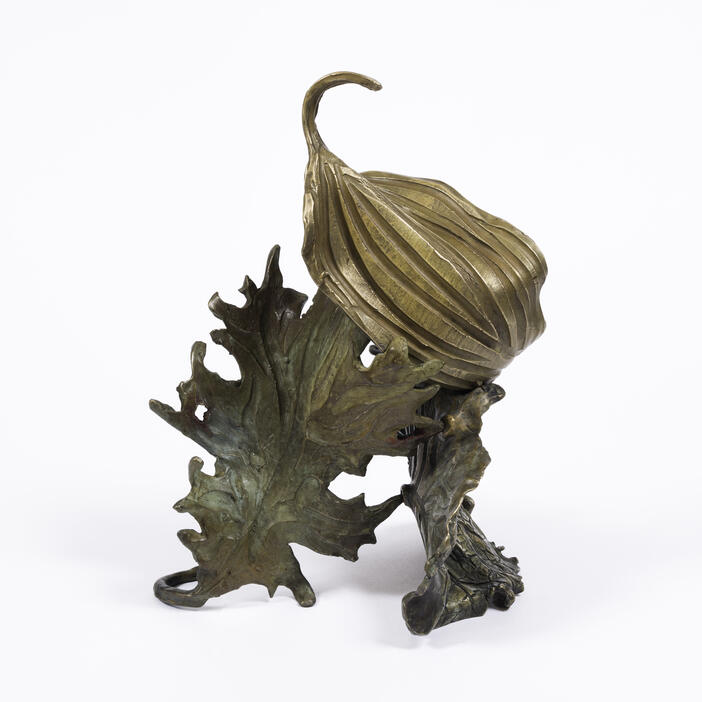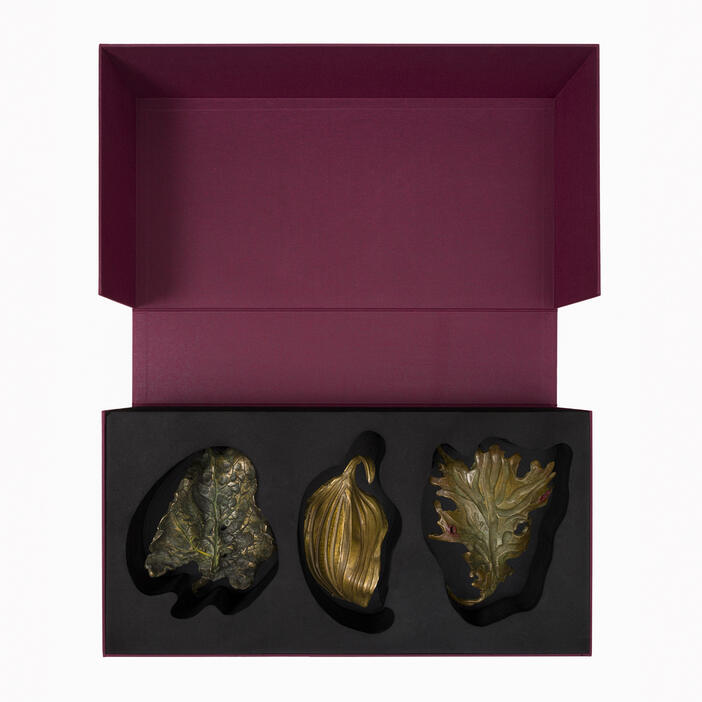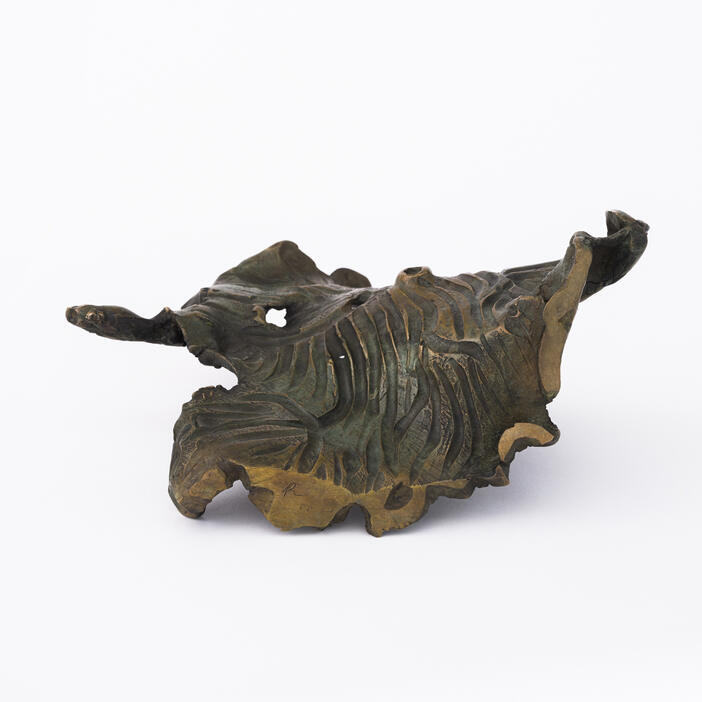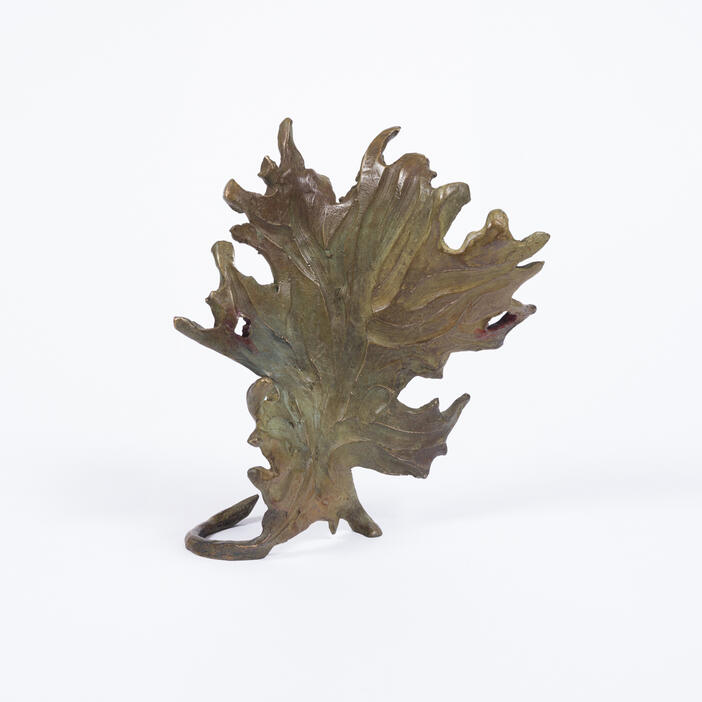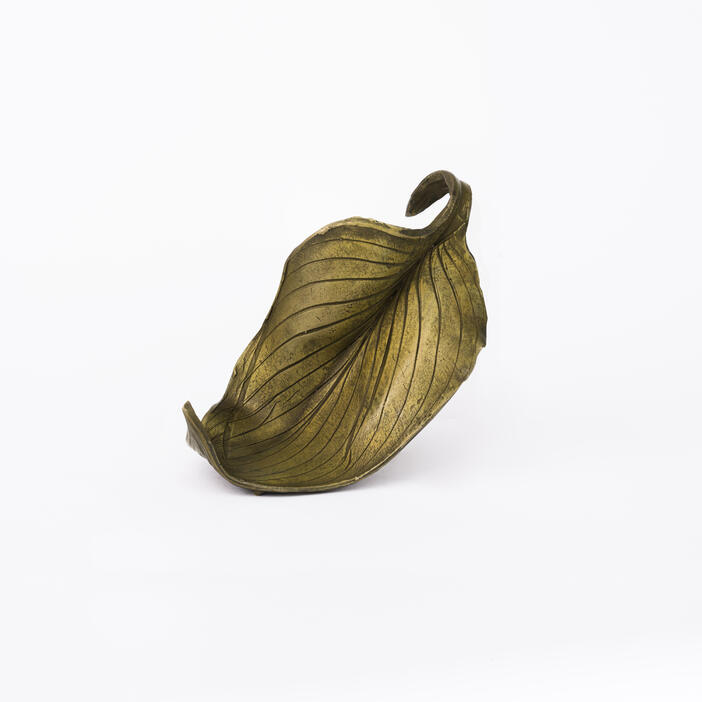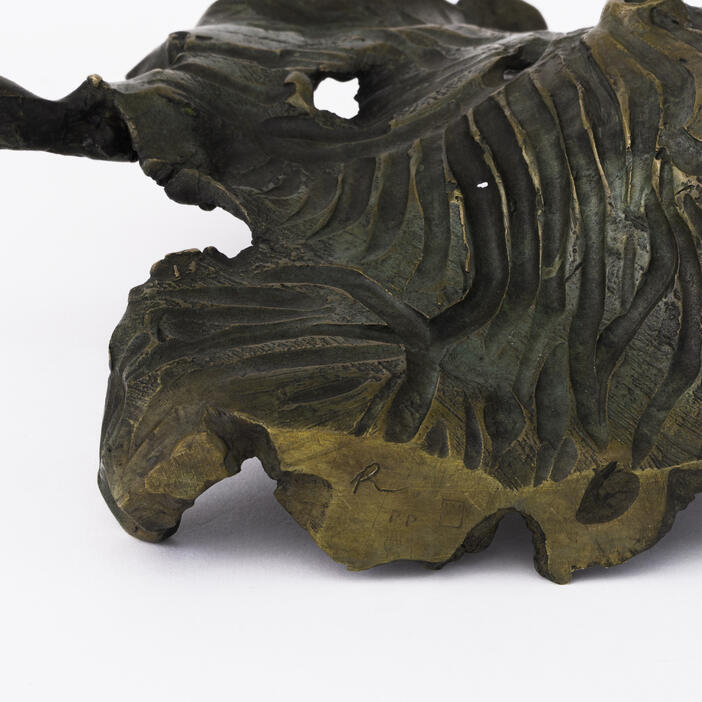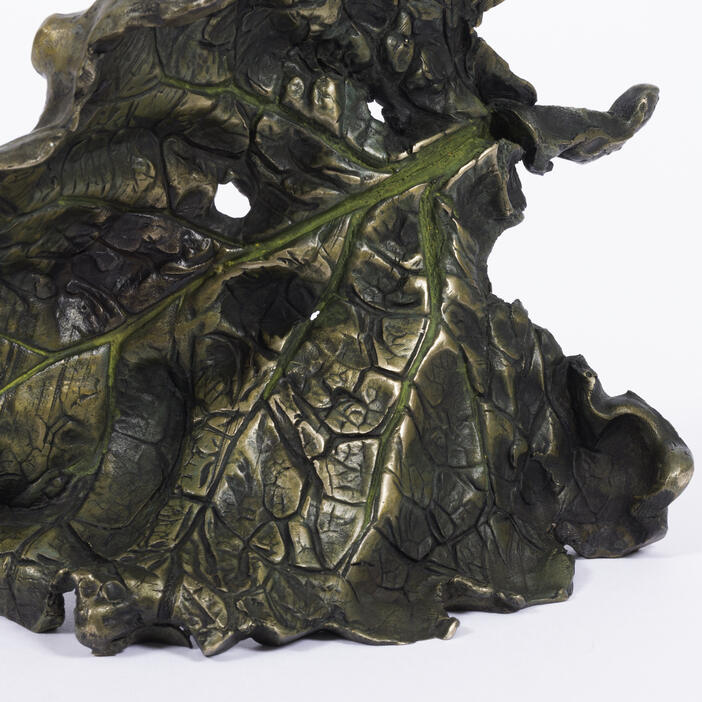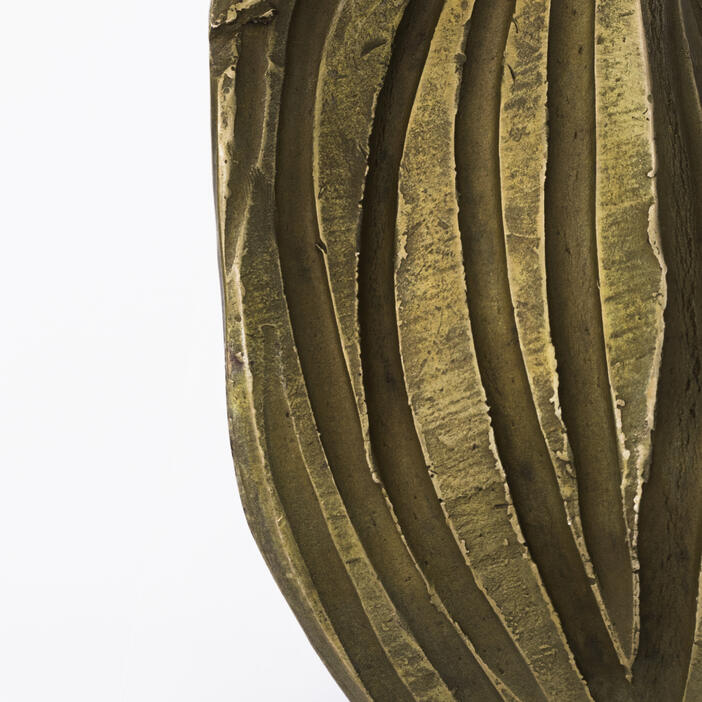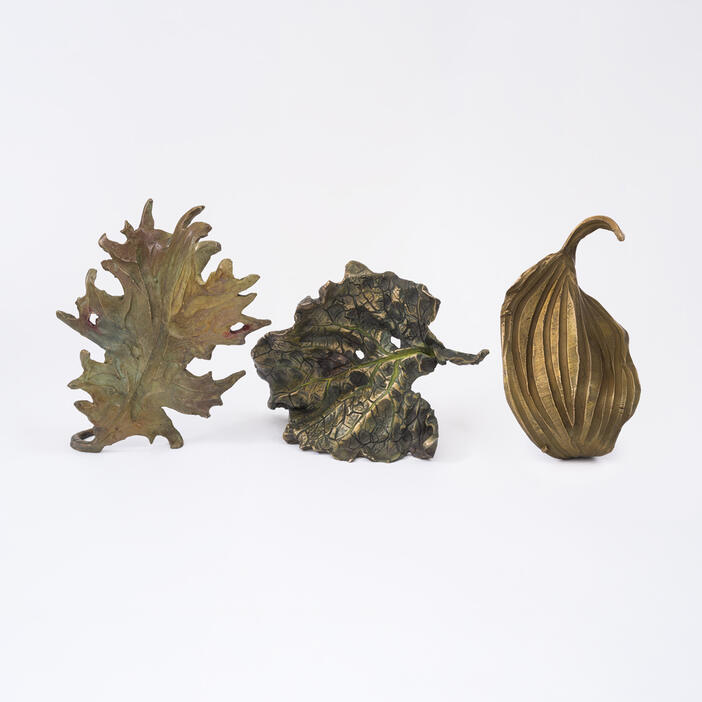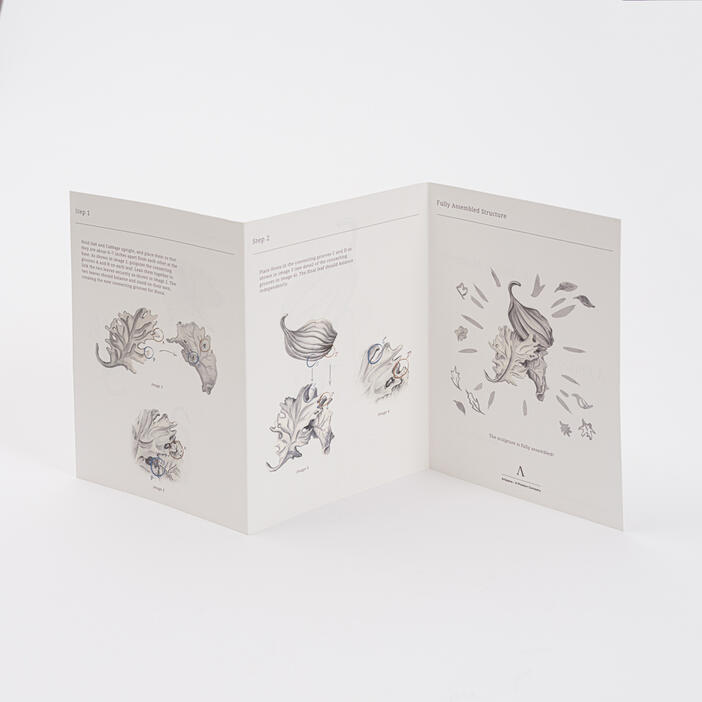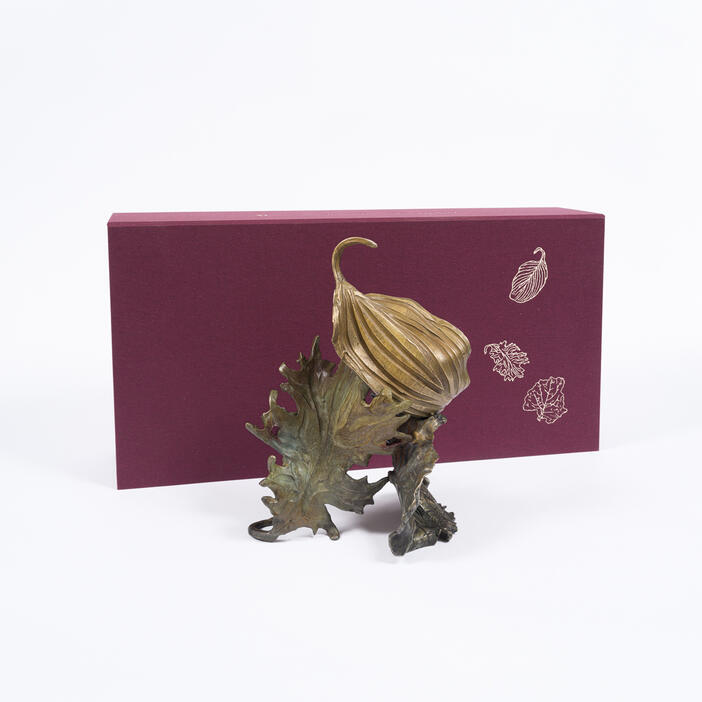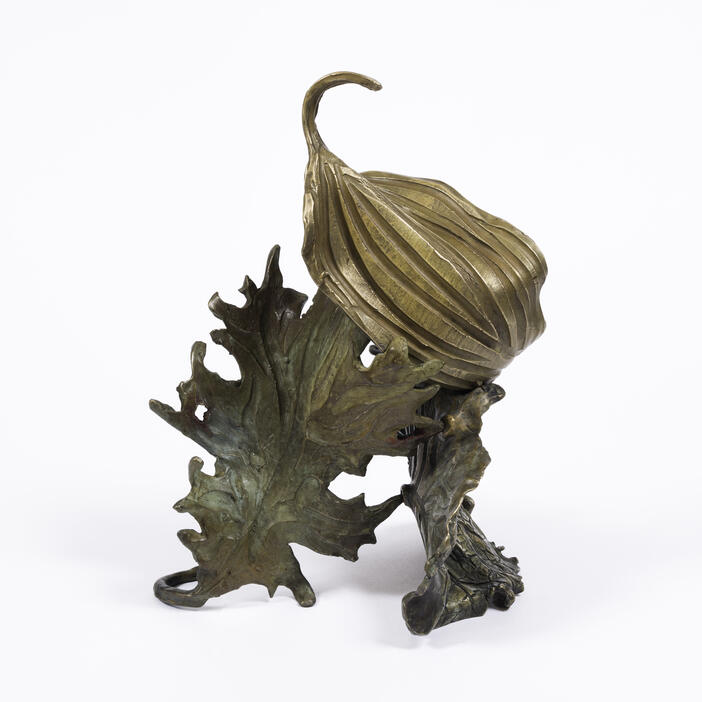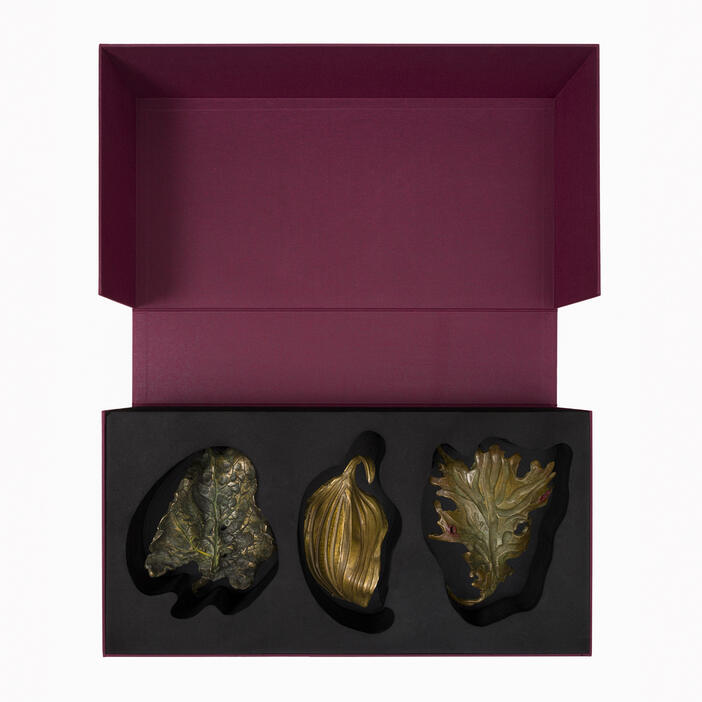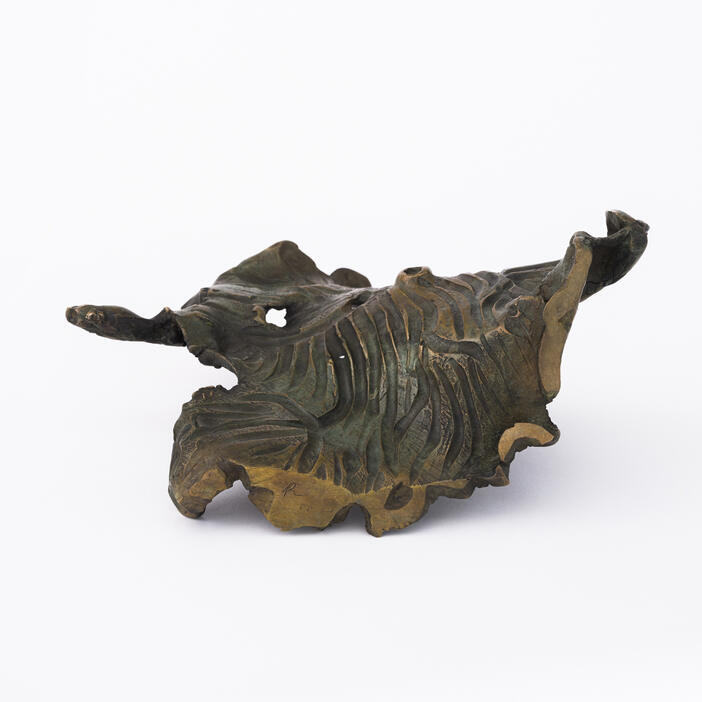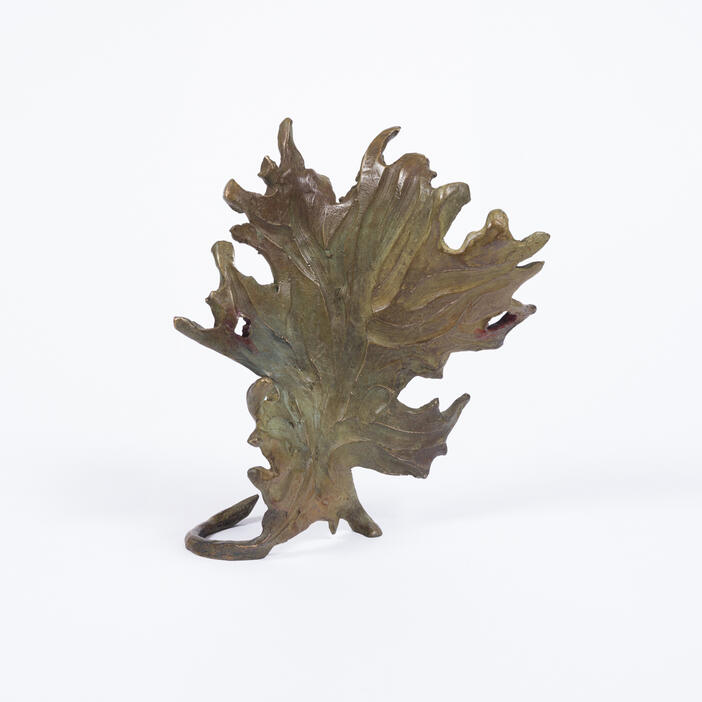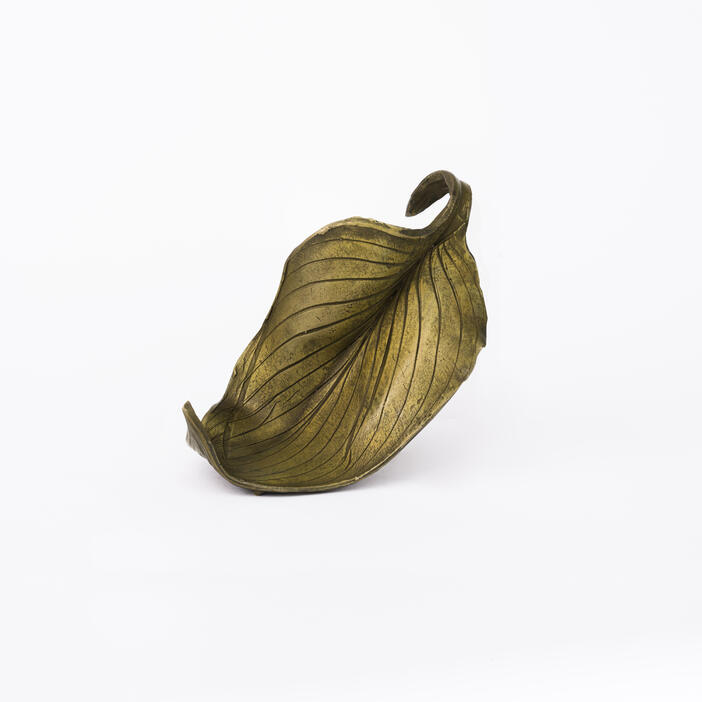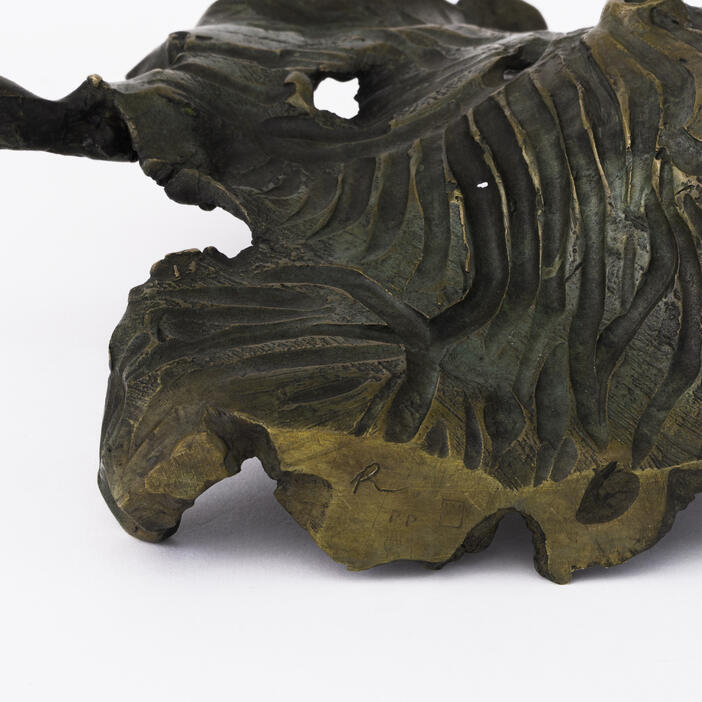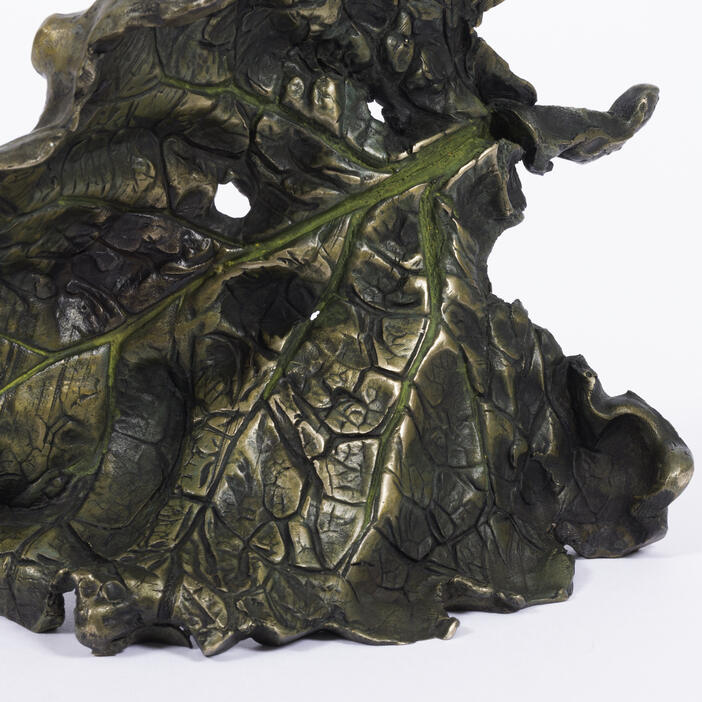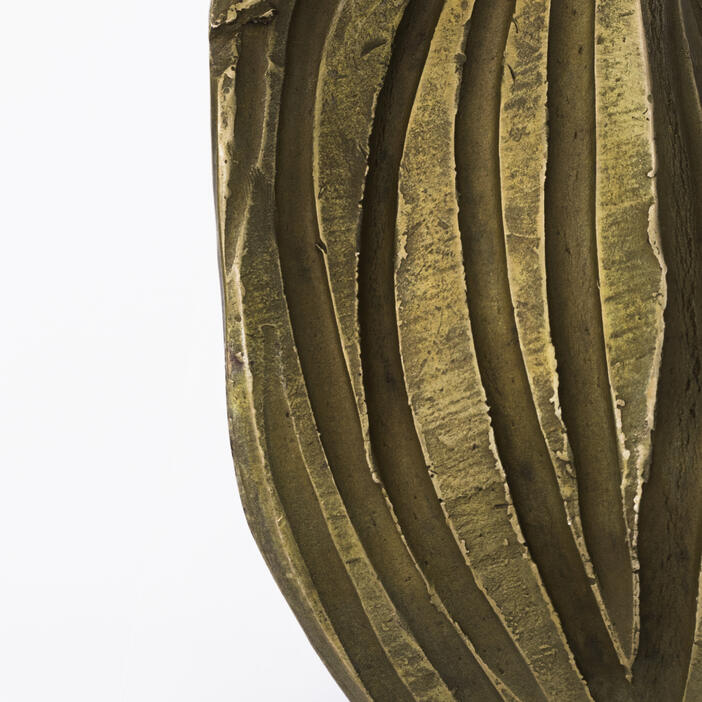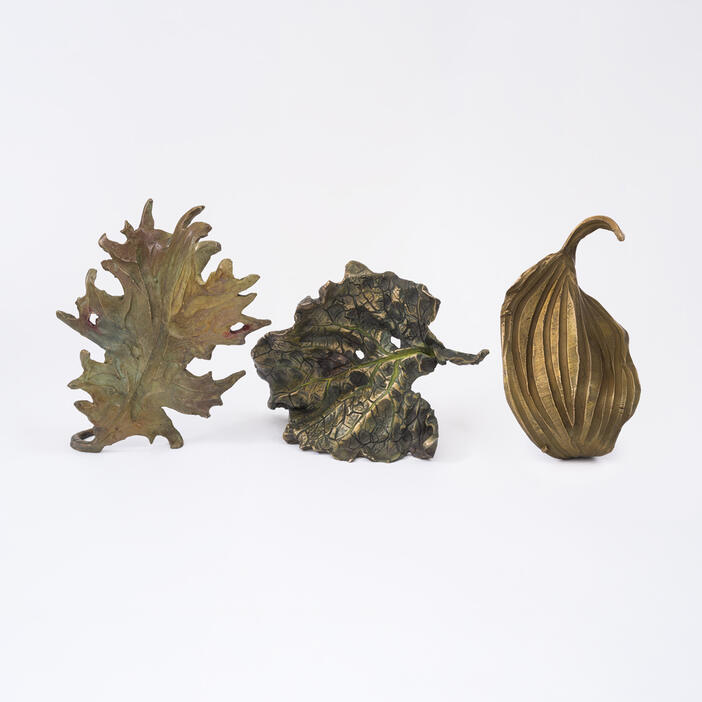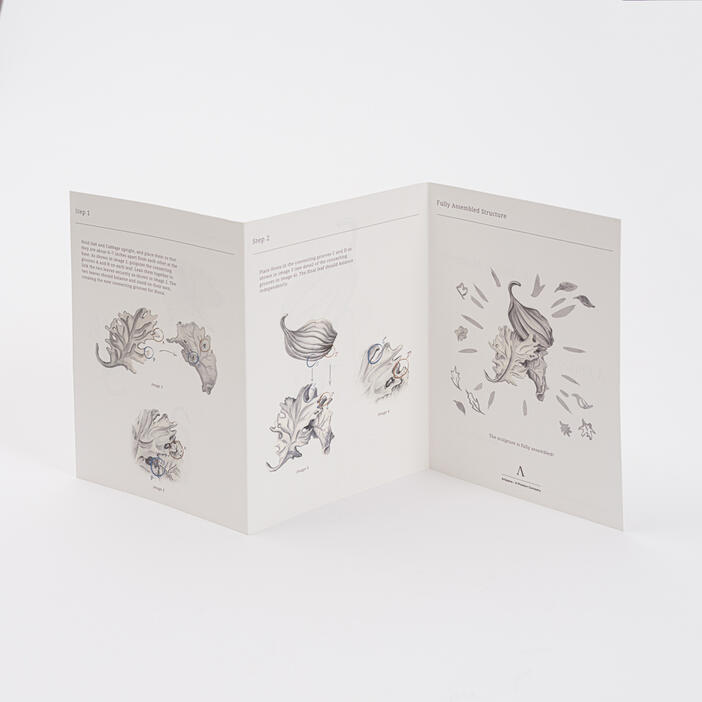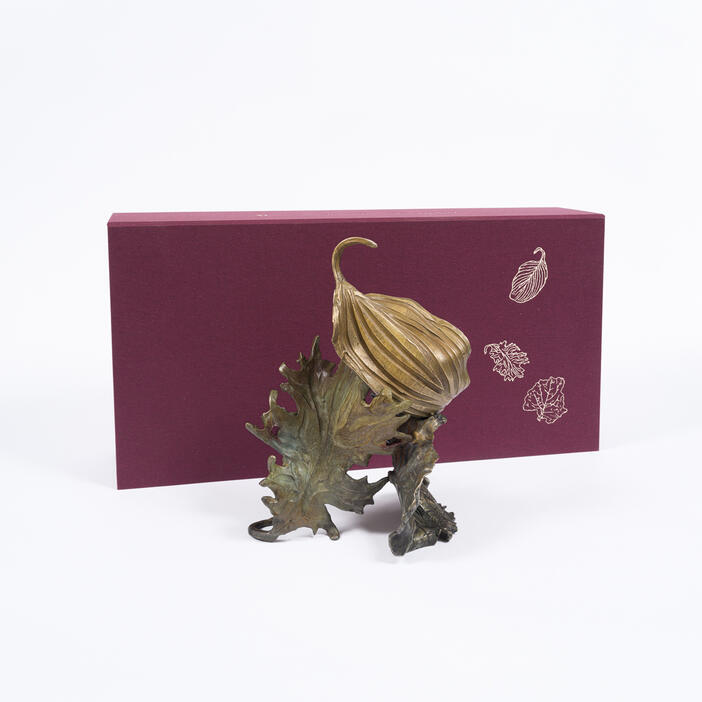 Rebecca Manson: A Fluke (2023)
Price AUD$8650.00 | Limited Edition Price CAD$7500.00 | Limited Edition Price €5200.00 | Limited Edition Price £4500.00 | Limited Edition Price €5200.00 | Limited Edition Price USD$5400.00 | Limited Edition Price T5400.00 | Limited Edition
Phaidon and Artspace are pleased to announce a new limited edition bronze sculpture by contemporary artist Rebecca Manson, entitled A Fluke.
Comprised of three individually cast and patinaed leaves, Manson's exquisite multipart sculpture invites each collector to assemble the edition's final stacked formation with their own hands. A Fluke comes in a custom-designed box and is accompanied by a hand-illustrated assembly guide.
Cast patinaed bronze sculpture
12.00 x 8.50 x 6.00 in
30.5 x 21.6 x 15.2 cm
Edition of 30
Edition number and artist signature engraved on base
The edition comes in a custom-designed box and is accompanied by a hand-illustrated assembly guide. This is an edition of 30 and 1 Artist Proof.
Known for dynamic and technically masterful large-scale ceramics, Manson draws inspiration from organic matter observed in natural as well as built environments. Her sculptures play with scale and material to explore the tensions between accident and intention, fluidity and rigidity, fragility and durability. These investigations take on a new dimension in A Fluke, the artist's first sculpture in bronze, and become animated through manual intervention.
'I'm always interested in playfulness in my work, so I automatically started bringing that into it. The idea of an edition that was a little interactive was exciting to me. It's a good exercise to distill the concepts and the experience that I'm trying to communicate.' — Rebecca Manson
A Fluke is presented in partnership with the 2023 TWOxTWO for AIDS Art Gala and Auction, where the sculpture will be on view. Proceeds from the sale of the limited edition benefit the Dallas Museum of Art and amfAR, The Foundation for AIDS Research.
'A Fluke could be when you're walking in the woods, and you just see things that happened in nature that are special but at the same time nothing. So it's sort of a way for someone to set that up on their own… It's a small bronze but it's monumental in its way, a monument to something that happens on its own. Something that is sort of out of your control and just stumbles into your life.' — Rebecca Manson
Rebecca Manson (b. 1989, New York, NY) is a graduate of the ceramics department at the Rhode Island School of Design, Manson is a sculptor with both a high-grade technical toolbox and a pursuit of breakable rules. Her subject is nature and its lessons, observed in her gardens and surroundings in the countryside immediately north of New York City. A solo exhibition of her work will be presented at the Modern Art Museum of Fort Worth, Fort Worth, TX in 2024.
Manson is represented by Josh Lilley, London.